News
Two New Characters Will Be Revealed For Nickelodeon All-Star Brawl This Week
Smash Bros. style fighter reveals are all the rage nowadays and it seems the upcoming Nintendo Switch release Nickelodeon All-Star Brawl will also be following this template by premiering character announcements at major events.
It's been discovered via a teaser trailer that "2 new brawlers" will be announced at the Future Games Show Gamescom broadcast taking place later this week on 26th August. In the original announcement, IGN revealed the first set of fighters. Here's the list so far:
Michelangelo (Teenage Mutant Ninja Turtles)
Leonardo (Teenage Mutant Ninja Turtles)
Nigel Thornberry (The Wild Thornberrys)
Powdered Toast Man (Ren & Stimpy)
SpongeBob SquarePants (SpongeBob SquarePants)
Sandy Cheeks (SpongeBob SquarePants)
Patrick Star (SpongeBob SquarePants)
Oblina (Aaahh!!! Real Monsters)
Lucy Loud (The Loud House)
Lincoln Loud (The Loud House)
Helga (Hey Arnold!)
Reptar (Rugrats)
Zim (Invader Zim)
Danny Phantom (Danny Phantom)
This roster will be able to play across 20 levels based on a variety of Nickelodeon shows, and there'll be both single and multiplayer support, along with unlockable moves for each fighter.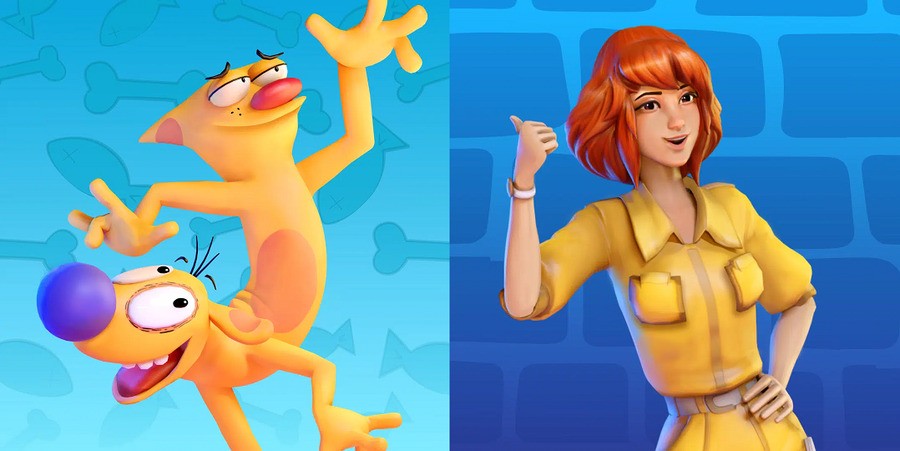 Nickelodeon All-Star Brawl is currently scheduled to arrive this Fall. Any idea who the next two fighters might be? Take a guess in the comments below.
[source youtu.be, via nintendoeverything.com]