News
Another Eevee Evolution Is Now Available On The Build-A-Bear Workshop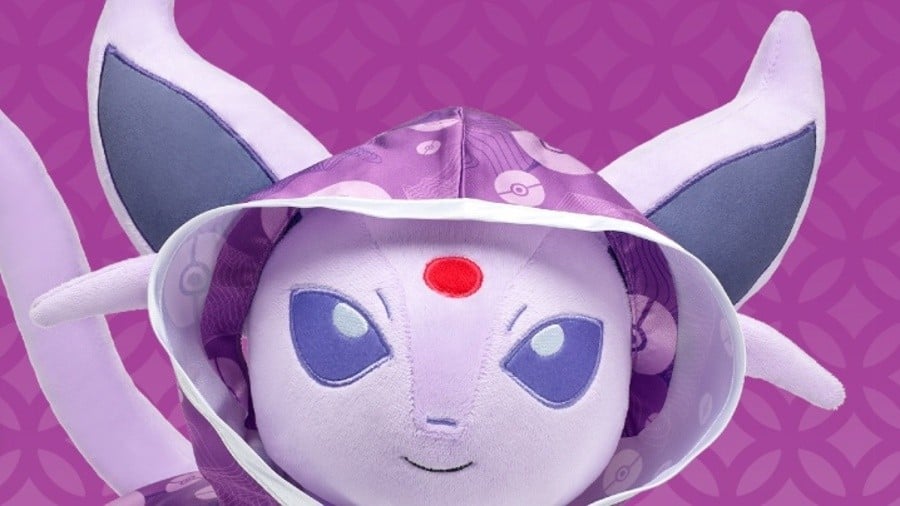 If you love the cute and cuddly Build-A-Bear line and also happen to be a fan of Pokémon, you might want to check out the latest Eevee evolution now available on the Build-A-Bear Workshop.
Give a warm welcome to the new mystical Espeon plush. As you can see, this Psychic-type pocket monster has purple fur with large ears, a long tail, and a circular red gem on its forehead. In this Build-A-Bear bundle, it comes with a purple cape, sleeper – to keep it snug, and 5-in-1 sound chip.
Unfortunately, as noted in the tweet above, it's not available in the UK just yet. If you're located in the US though, you can pick it up online in a bundle for $65.00 USD or one without all the added extras for just $40.00 USD. Espeon's addition to the Eevee line follows on from other pocket monsters like Flareon, Jolteon and Vaporeon.
WIll you be adding this new Build-A-Bear to your collection? Tell us down below.