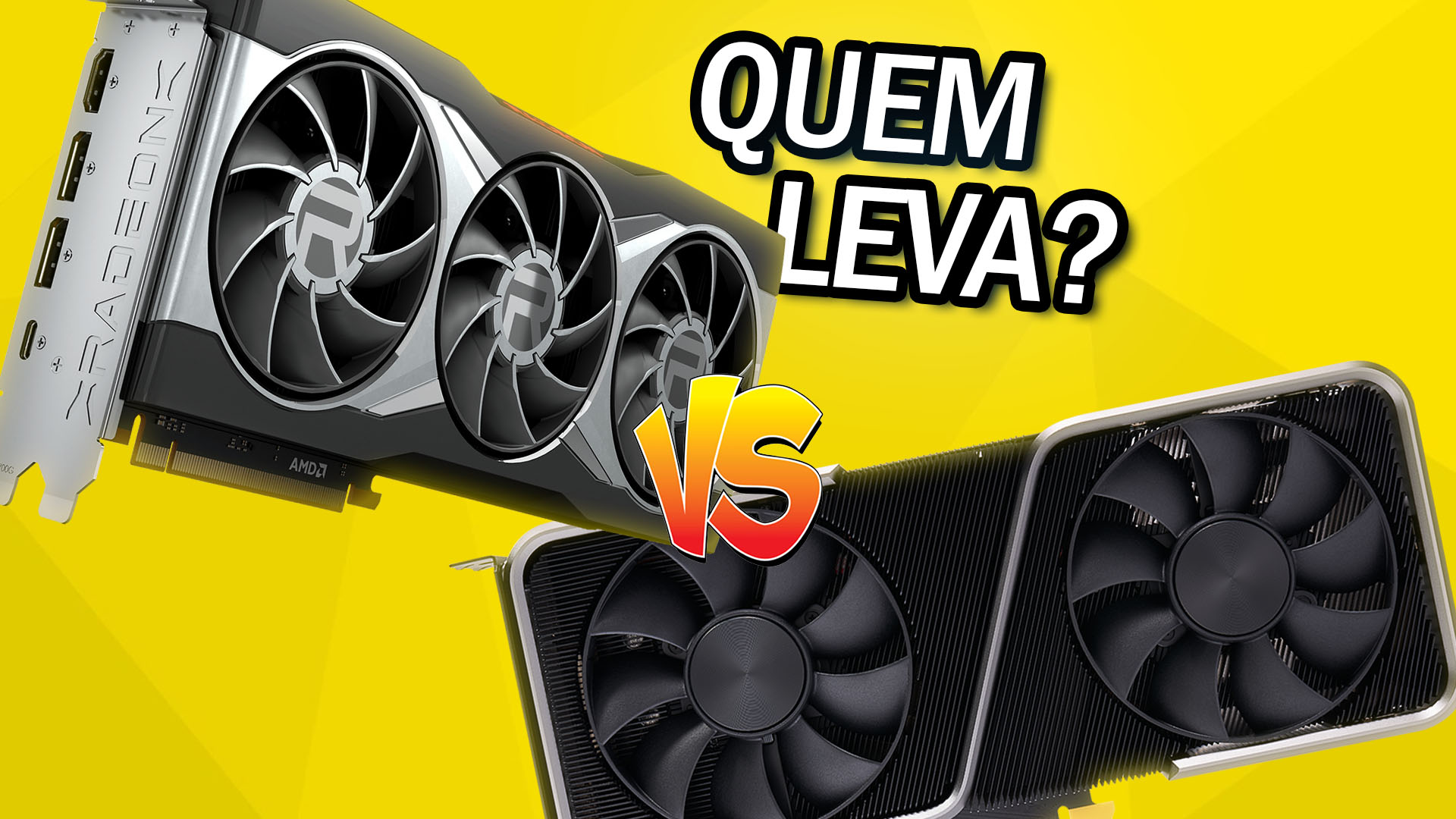 Tech
Big Navi: Nvidia in Trouble? RX 6800 and 6800 XT VS RTX 3070 and 3080
If you were not hiding under a rock waiting for the pandemic to pass, you certainly heard about the launch of the new RX 6000 with the new 7nm RDNA2 architecture and known as the Big Navi. Much has been speculated since the announcement until today when we finally have the results to verify that all the gain that AMD showed in the presentation of the cards is true.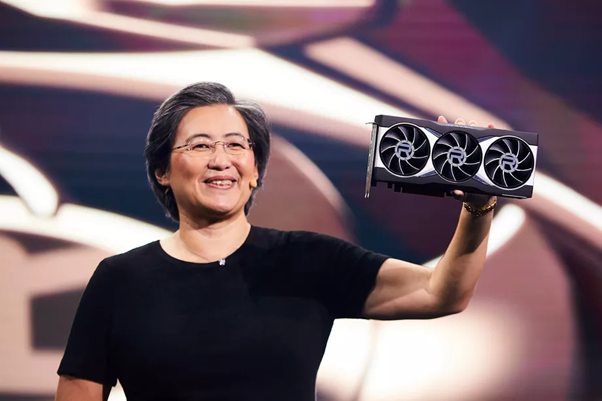 For the happiness of us consumers, I am happy to say that yes, AMD has returned to a competitive product in the video card market and will still give Nvidia a lot of headaches in this and the next generations. Do not believe me? Let's see some results provided by the Terabyte Shop guys to see the performance of the new cards:
In Far Cry 5 in 4K Ultra we already see a gain on the part of AMD that has a good margin with the RX 6800 on top of the RTX 3070 and 5 FPS of difference between the RX 6800 XT and the RTX 3080, considering that the RX 6800 XT it is a cheaper card than the RTX 3080, on the first graph things don't look very good for Nvidia.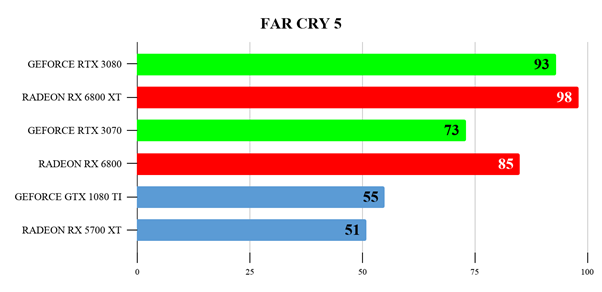 When we enter a game more dependent on the CPU the margins are a little lower as is the case of Rainbow Six Siege in 4K Ultra:
Marginal gains are still won, especially when you have such similar products, very good to see both manufacturers achieving more than 144 FPS in a competitive game on 4K Ultra, so you can win without losing a bit of the game's beautiful graphics.
In Red Dead Redemption 2 also in 4K Ultra, we already have a somewhat favorable game for Nvidia, but counting that the game already has Geforce Game Ready and AMD is still in initial drivers we can see the green team losing this fight in the long run :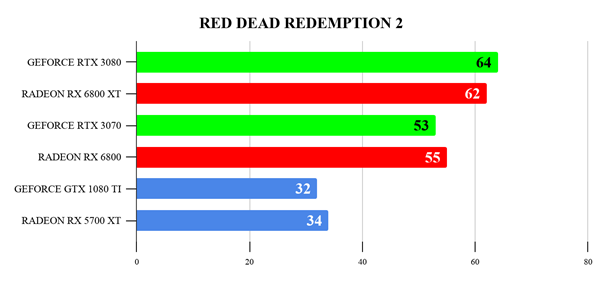 In Shadow of the Tomb Raider we continue with marginal victories for Nvidia, but what is impressive is when we turn on Ray Tracing in both cases we have a significant drop in performance but when we turn on DLSS, Nvidia gains a good margin, being 70 FPS on RTX 3080 with DLSS against 41 FPS on the RX 6800 XT and 52 FPS on the RTX 3070 against 36 FPS on the RX 6800.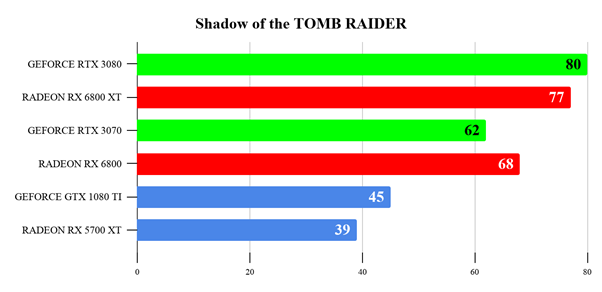 Bearing in mind that DLSS is a technology that uses artificial intelligence to upscaling a lower resolution rendering to 4K, this can result in some loss of detail especially in very busy parts of the game, but it already helps a lot, because today in day only console players still accept 30 FPS with PC folks always opting for 60 FPS or more, but calm AMD is already working on a technology similar to DLSS and this difference will probably be mitigated in the future.
Now at AC Valhalla in 4K at Very High, we are back to a considerable advantage for AMD, and we already see the full potential of this card in newer games like this newly released title by Ubisoft: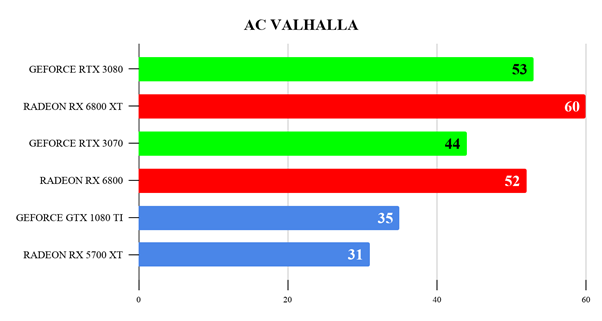 Now the Benchmarks to get a sense of the strength of these cards, starting with 3DMark FireStrike Ultra 4K: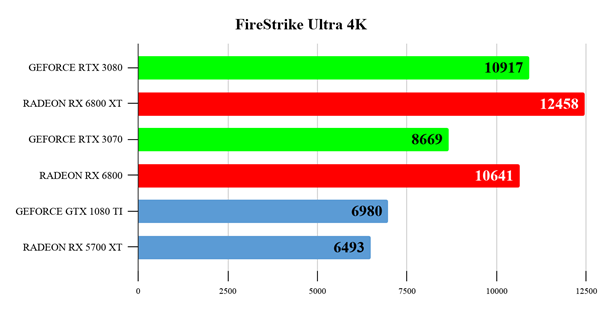 As we can see, in brute force AMDs seem to be far superior, with the RX 6800 almost reaching the RTX 3080 showing how the optimization that Nvidia makes in games makes a big difference.
See also

At Port Royal, we have a difference in favor of Nvidia, and in this case it is certainly in relation to the Ray Tracing of this Benchmark that proves that if your focus is purely games with Ray Tracing it may not be the time to change teams yet: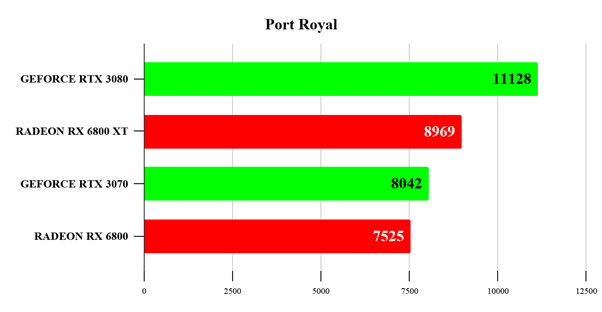 There is no doubt that after 7 years basically out of the high-end market when it comes to video cards, AMD finally came up with everything to fight for the first place. But we have to take some things into consideration when we choose which card we will put on our PCs for this new generation, for example unfortunately due to the lack of market presence almost all rendering programs today are optimized for CUDA, leaving AMD with a disadvantage if you're going to work with that on your computer too.
Another valid point to comment on are features like Nvenc, RTX Voice and Nvidia Broadcast, things that if you stream will help you a lot, only Nvenc will take Nvidia's disadvantage over AMD in basically all games, which it does the new unattractive RX for those who want to stream.
But putting these features aside a little bit, let's talk about what interests most of us, FPS in GAMES, if your intention is simply to play any game of your choice with everything at its maximum without having to worry AMD is having a great face this generation, being cheaper than Nvidia and delivering the same thing or better, losing only in cases of Ray Tracing, which soon should be the same when it launches its version of DLSS, not to mention that if you are looking to buy one Ryzen 5000 processor is already much better to go with an RX since with the Smart Access Memory (SAM) the disadvantage that AMD had in some games are reversed and in games that already existed a leadership it gets even bigger, not to mention that with this new feature, FPS drops decrease significantly, making it an ideal technology for any competitive player.