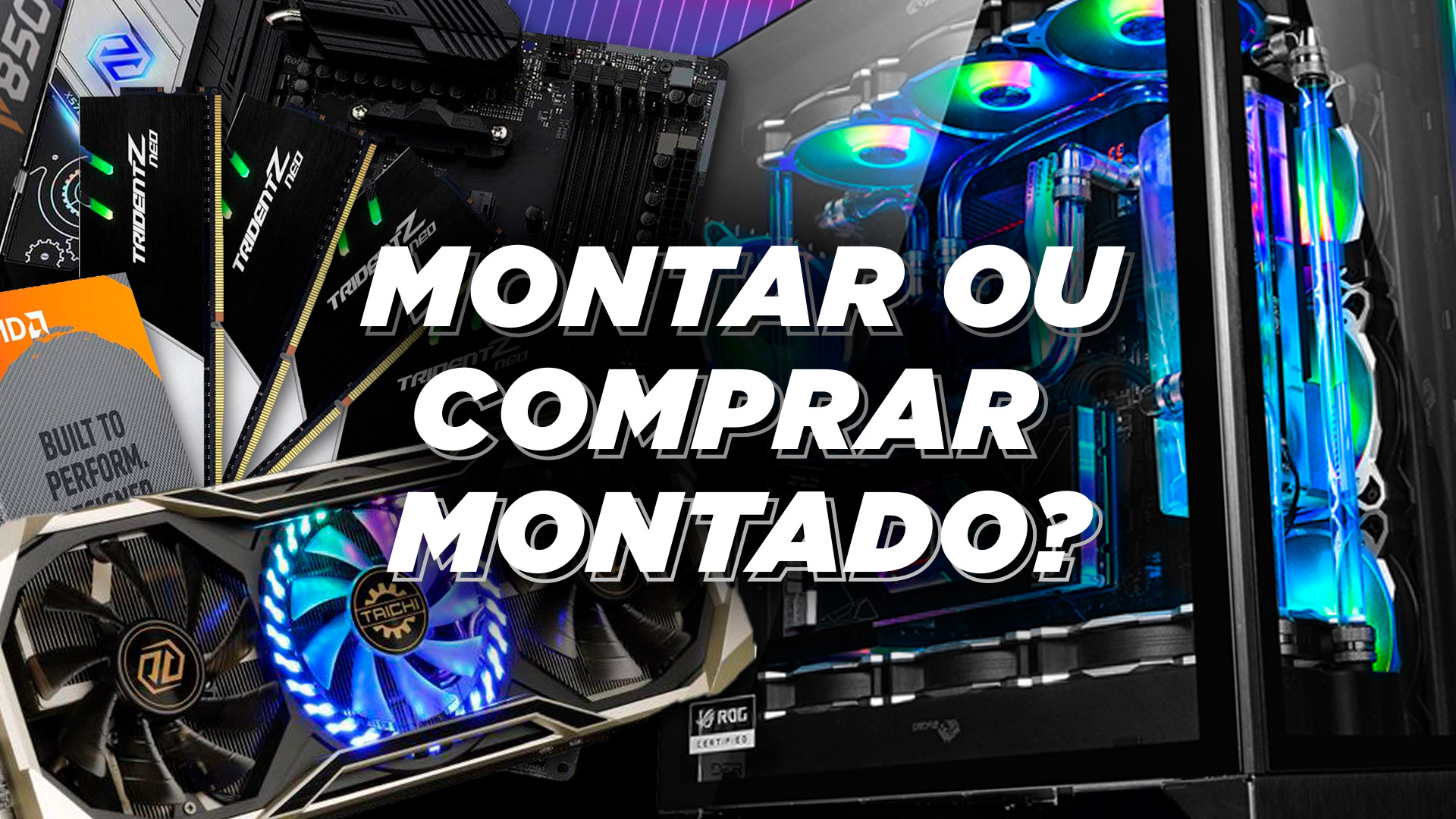 Tech
Build PC Gamer or buy ready PC?
If you plan to enter or are already part of the PC Gamer community, you may have already faced the doubt between assembling your own machine buying piece by piece or purchasing a ready-made machine, as we see in several stores here in Brazil. There is no absolute answer for this question, everything depends on the profile of the person who will make the purchase and use the machine to play. With this profile in mind, Promobit listed the main criteria you should consider before you start spending money and building your PC.
How much do you want to spend on PC Gamer?
The first question you should ask yourself before deciding the type of machine you will have is the size of the budget that will be allocated to the PC. Why define how much to spend right away? During this initial planning phase, you will be able to get an idea of ​​the monthly amount you will have to allocate parts or to invest in a complete machine. If you can allocate only R $ 400 per month to your next PC, buying parts separately may make more sense , since you can either collect that amount and buy everything at once on Black Friday or buy components over the months. Now, if you have a considerable amount, let's say between R $ 2,000 and R $ 3,000, and you want to investing all at once in a new PC, buying a machine already assembled is certainly the best option.
Time and willingness to evaluate PC parts
Another determining factor to resolve the doubt is the time and willingness you have to leave the lay level and understand the minimum about PCs and compatibility between parts. If you have little time or just want a good PC to play your favorite games without worrying with nothing else, buy a PC already assembled. You'll save a lot of time with the decision. Now, if you want to understand more about how PCs work and build your own machine to make it your own, you should start by listing the components that will make up your computer and the average price of each one. Invest time to search for parts and compare with equivalent models from other brands. We recommend using the Promobit search to study prices and answer questions.
Time and willingness to learn to build a PC
In addition to the task of choosing components, assembling your PC should also take some time. Remember that some parts are very fragile, so it is recommended that you do your research before actually assembling your machine, taking tips from reliable sources and following the instructions. care indicated by the manufacturer of the products. If you do not have the time or the disposition and do not want to trust other people to assemble your PC, the obvious option is to buy the machine already ready, either in physical stores or in online computer retail.
See also

Do you already know Promobit?
Promobit is a social network of promotions that helps you buy on the internet safely. There you find the best prices for PC components, receive alerts for the products you want to buy and you can also discuss and ask questions with the community. Access Promobit.com.br now to save, or download the Promobit APP for Android and iOS.