Tattoos Ideas
Catching up with tattoo artist Mimi-Sama – Things&Ink
When we first spoke to Anna "Mimi-Sama" back in 2018 she was a travelling tattooer beginning to specialise in manga tattoos. Since then she's settled at Black Serum Tattoo in San Francisco and has become even more sought after for her blackwork and manga style. We caught up with Anna to chat all things tattooing the pandemic and what's changed in the past four years…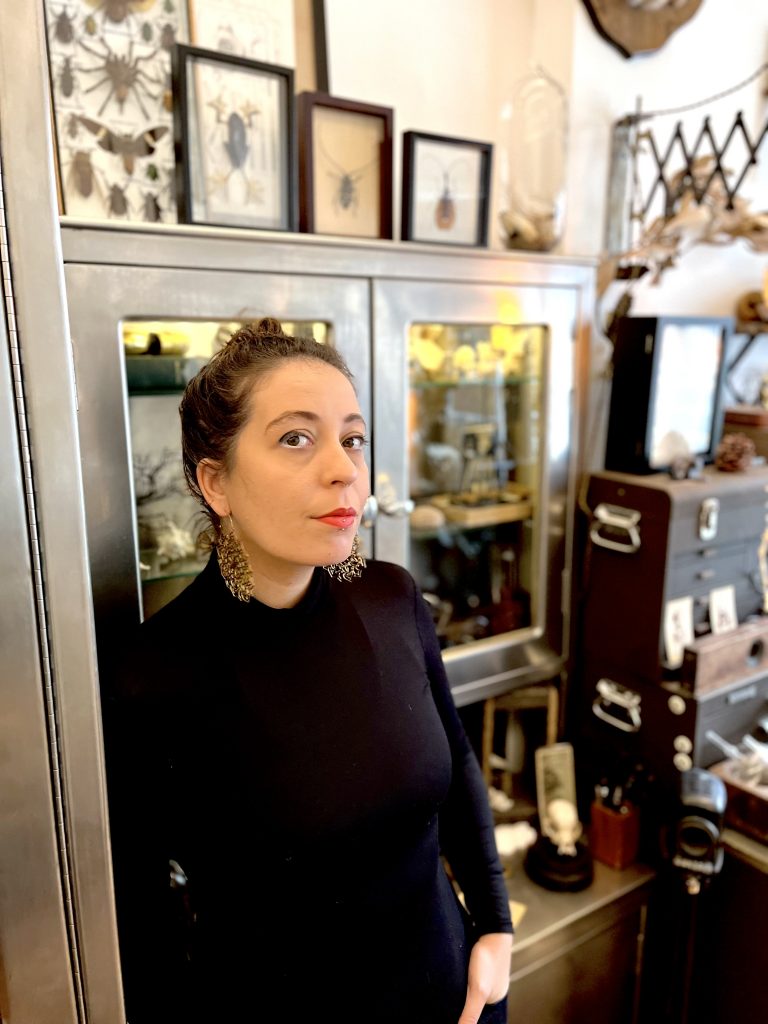 When we last spoke to you you were a travelling artist has this changed? Indeed, it has changed as I settled in San Francisco in July last year. Before that I was in Montreal for just over a year. Of course, the pandemic had a big influence on me as travelling has been very complicated. So I took this opportunity to settle and find new exciting work opportunities. Later in 2022 I will travel again within the US as I'll be at lots of conventions and guest spots.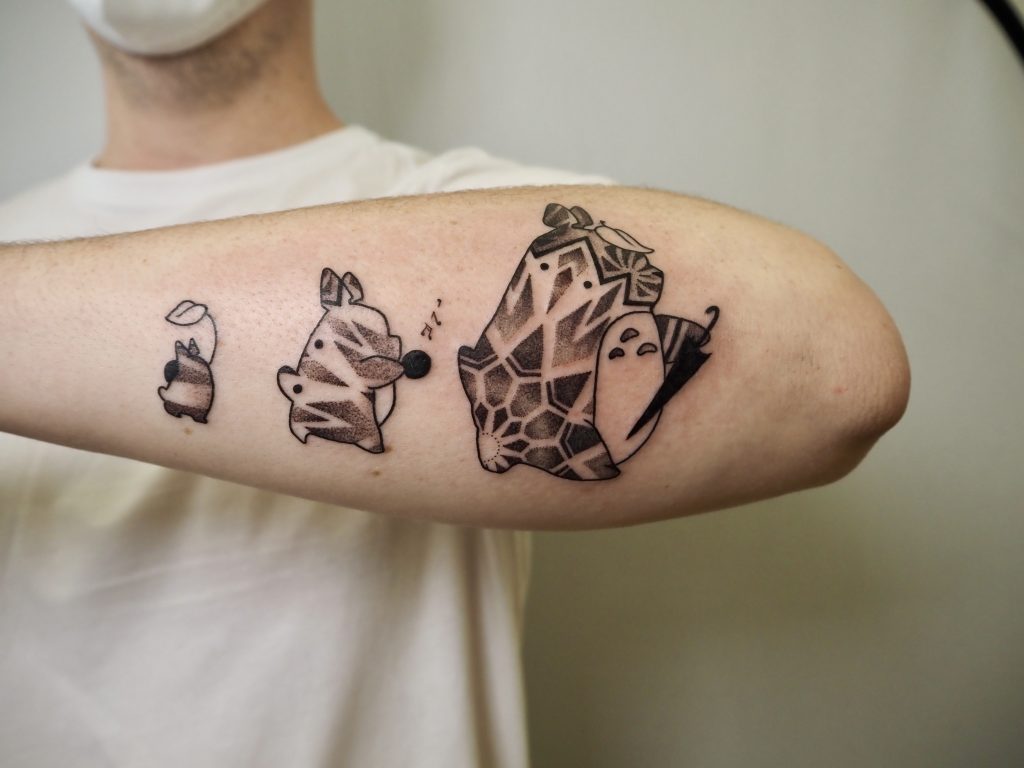 What was it about the city that made you want to settle there? I chose San Francisco for several reasons. Firstly I met Brucius Xylander, the owner of Black Serum Tattoo a few years ago. I really liked his way of thinking and I loved the shop he had built. The second reason is the city itself. It's a vibrant and cultural city, where a lot of our modern era changes come from. The weather is great, the people are nice and the city and surroundings are beautiful.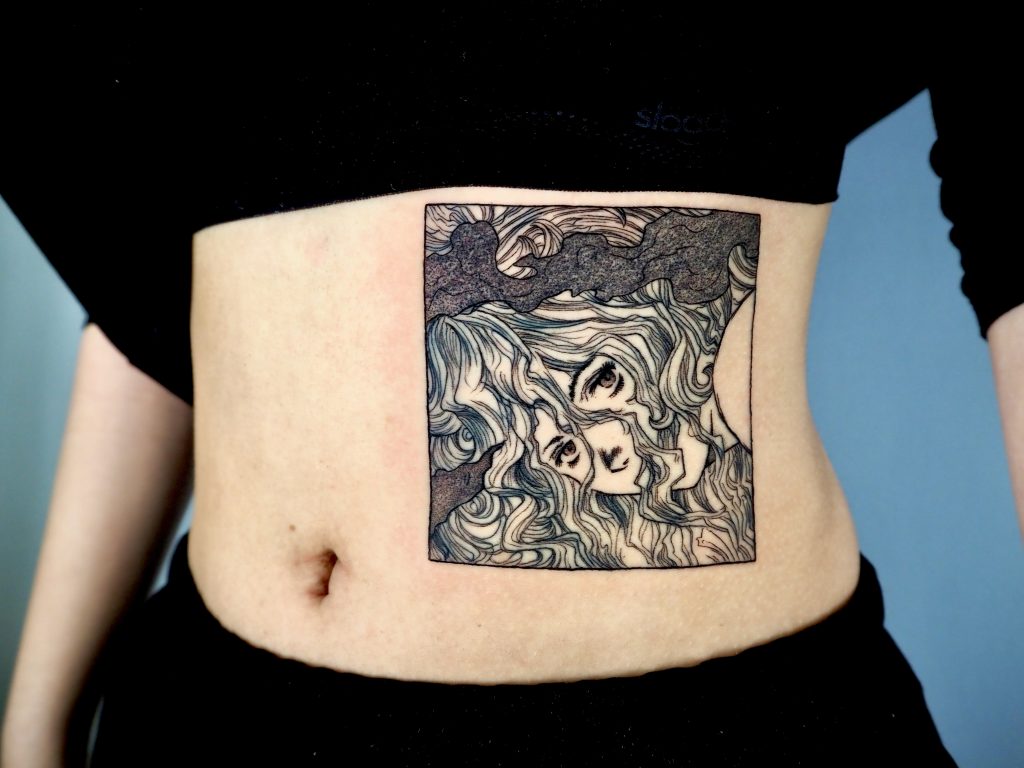 What's the studio like? The studio is bigger than when I visited it a few years ago, but it has kept the art at the heart of everything. Brucius keeps his place entertaining and inspiring for the people who visit it with an array of art and craft objects. But what I really like the most is the opportunity I have to meet great artists from everywhere. Every month, we have artists from Asia, Europe and other places in the US visiting us, it's a wonderful place of artistic exchanges.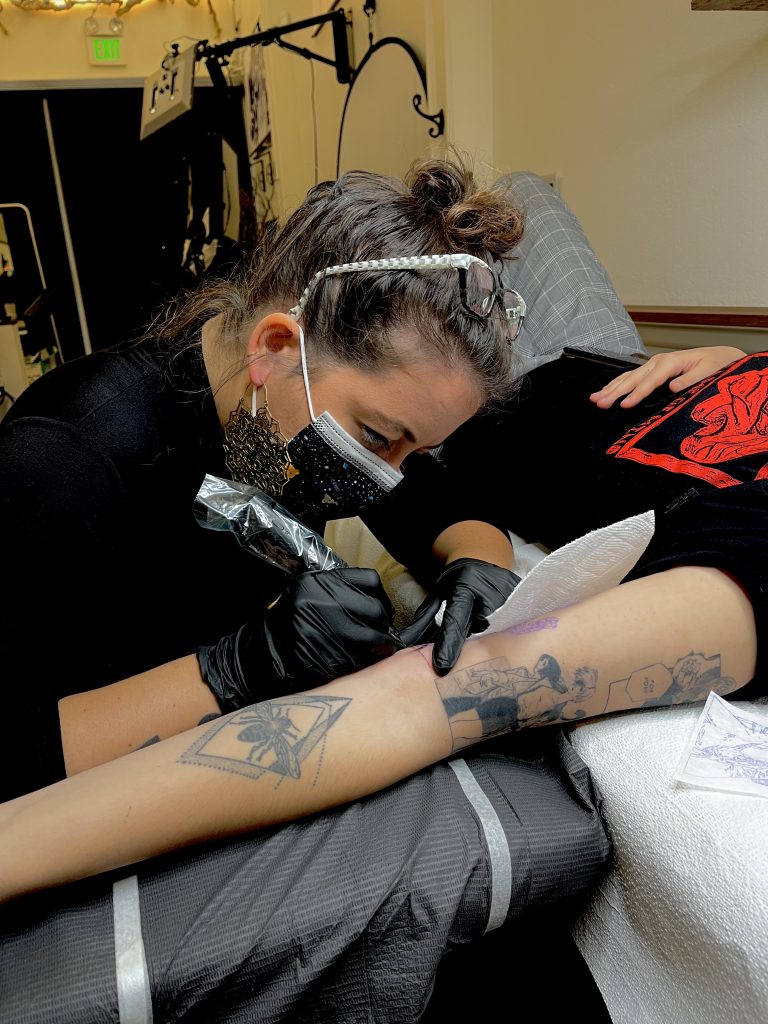 While you were still a travelling artist was there a place that stood out to you? I worked for almost a year in Tokyo in 2019 in the Ichi Tattoo studio. Living and working there has definitely had a big influence on me. I was thrilled that I got to live amongst Japanese pop culture and it gave me more confidence about my own style and art. It was a special time in my life and for my family who were there with me.
Tattooers and tattoos aren't very welcome in Japanese society, so I was very lucky to have the chance to tattoo there in one of the best shops in the city. It was definitely helped me to develop my technique and art.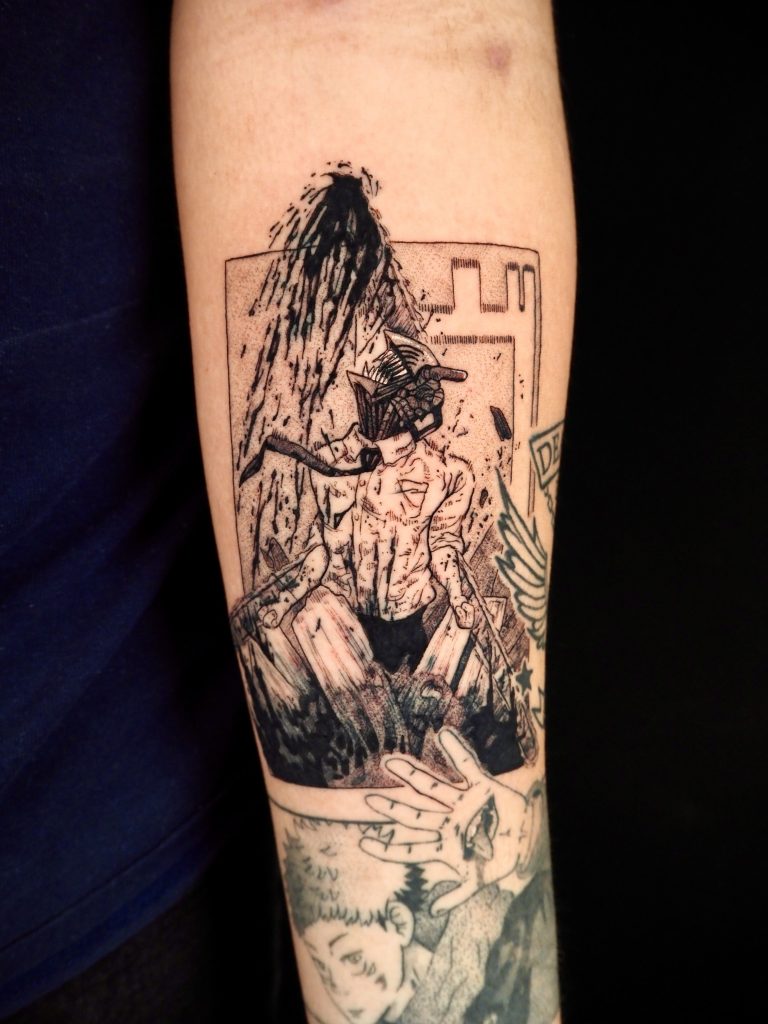 How has the pandemic affected you? How have you found the lockdowns, did that have an affect on your creativity? Yes, of course, it's had an impact on my work. First of all, I had a lot of tattoo conventions planned. When they were cancelled it was a huge financial loss as the reimbursement has been very difficult. We have to be empathetic though as everyone has suffered, but yeah it has been quite difficult at times. In addition, the studio I was working at had to close for several months. But, I don't want to complain as it was the same for everyone! 
When it comes to my creativity, I think it was positive in the end. I am a workaholic and I don't take as much time as I would like to for other things beside tattooing. So the lockdowns were a good opportunity to spend more time with my family, do more research about Japanese art (my biggest inspiration) and of course read mangas and watch anime!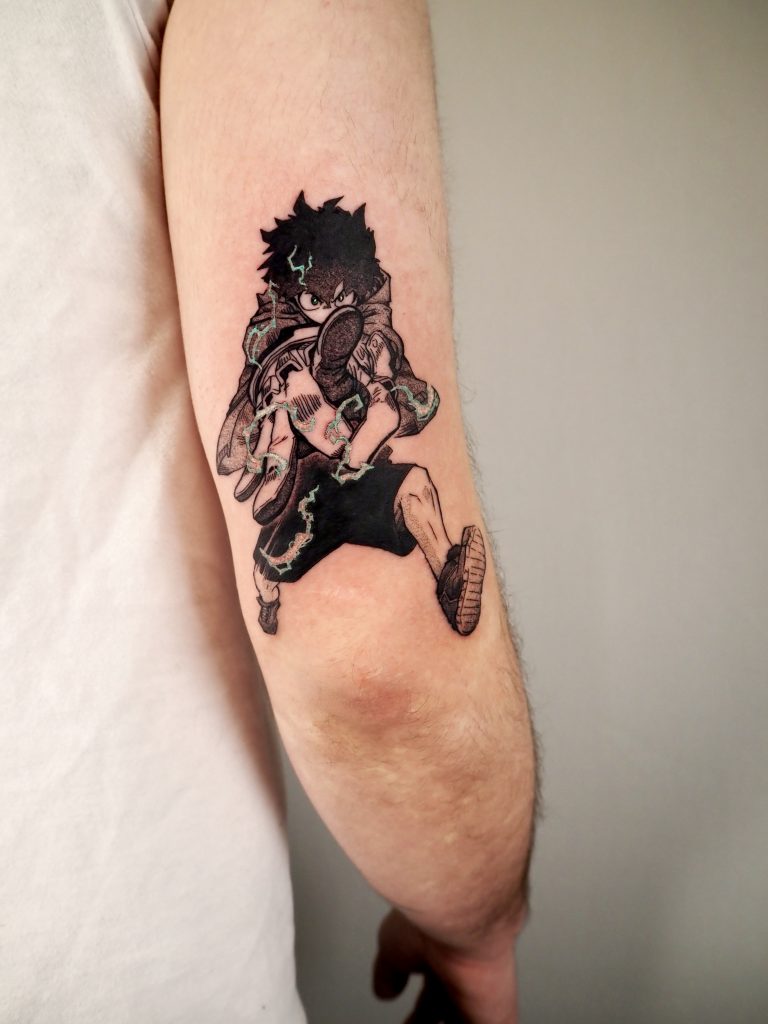 Since we last chatted has your style changed? Would you say you've grown as an artist? Yes I do! Having a change of environment and perhaps moving a little bit less made me focus more on my technique. I can say that I have reached a higher level in terms of blackwork techniques, such as whipping and dotting. I have really progressed in the use of different textures and the management of light contrast.
Also I changed some of the tools I work with (my machine and needles) and I am now able to work with thinner needles with a great effect, even after healing (like in this Totoro tattoo).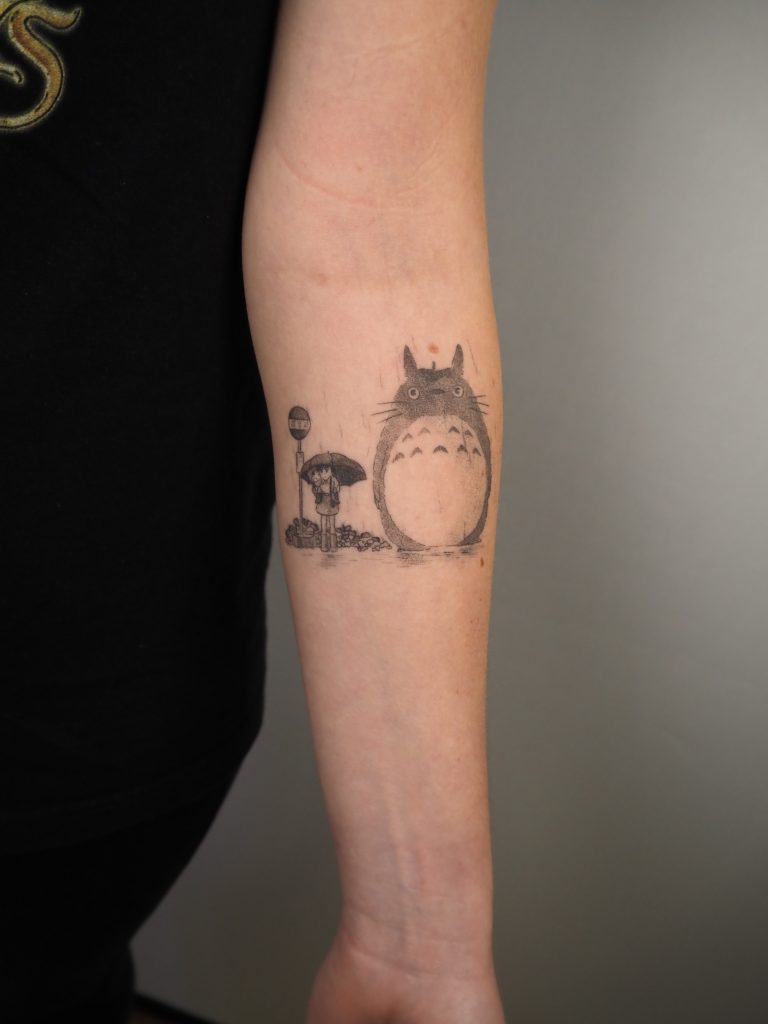 You're known for your manga tattoos, is there any character or film you haven't tattooed yet and would like to? I would like to do some Gunnm tattoo projects. It is the manga that I started with as a teenager and I haven't had the opportunity to tattoo it yet. But I am quite happy about the diversity of projects that I have, even if I would love to tattoo more of Dorohedoro manga, as it is a good match with my style!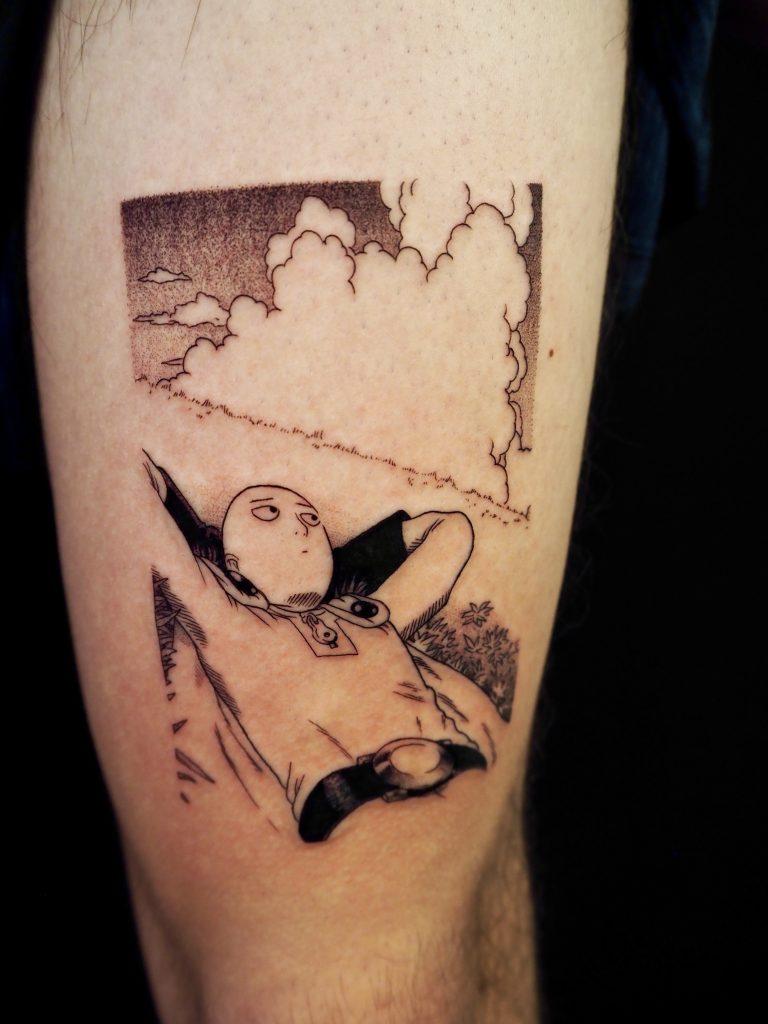 Do you see yourself moving away from this style? Does it still excite you? It still excites me for sure. I am trying to put more of my own style into my creations. That's why I came up with my concept of Mangala which is mix of manga and mandala. I really like the graphic blackwork and I really want to pursue this style alongside my love of manga. I really believe it's a great combination and makes for unique tattoo pieces.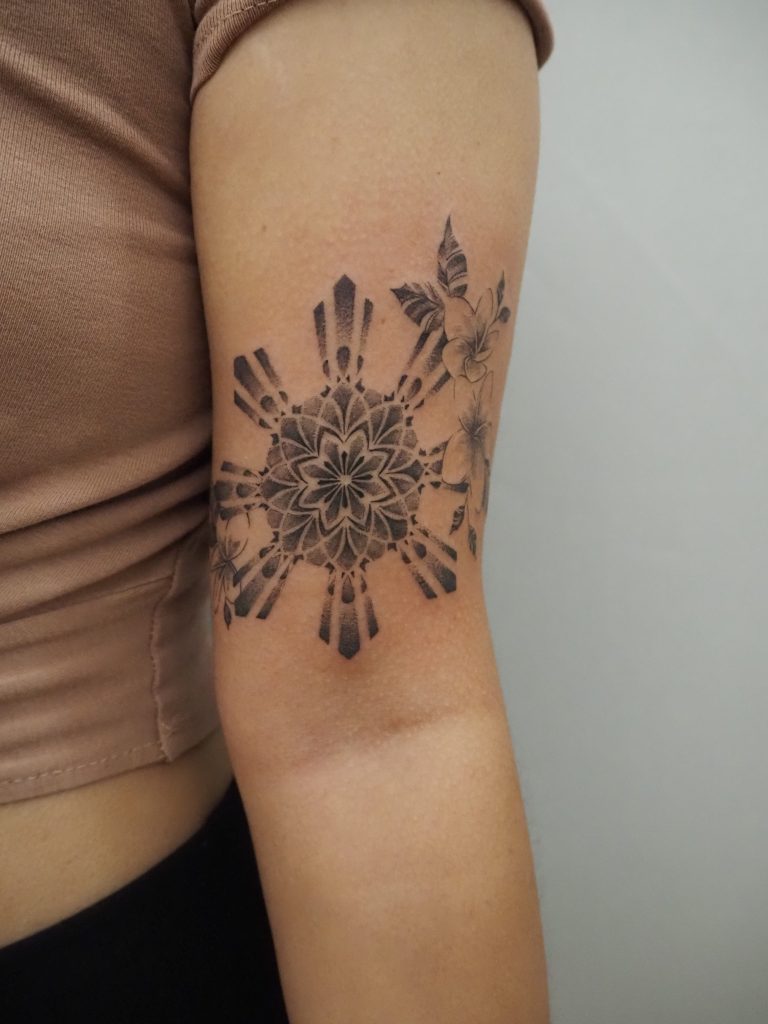 Can you tell us about your own tattoos: when did you get your first one, do you still love it and do you have a favourite tattoo? Similar to lots of other tattooers, my first one is far from being my best. But I still love it as it is a part of my personal journey. My favourite one is a rabbit made by one of my great friends Mademoiselle Hirondelle.
This tattoo tells a very personal story and she took the time to listen and draw something that incorporates that. The whole process has been very cathartic for me and it's definitely an important moment in my life and on my skin.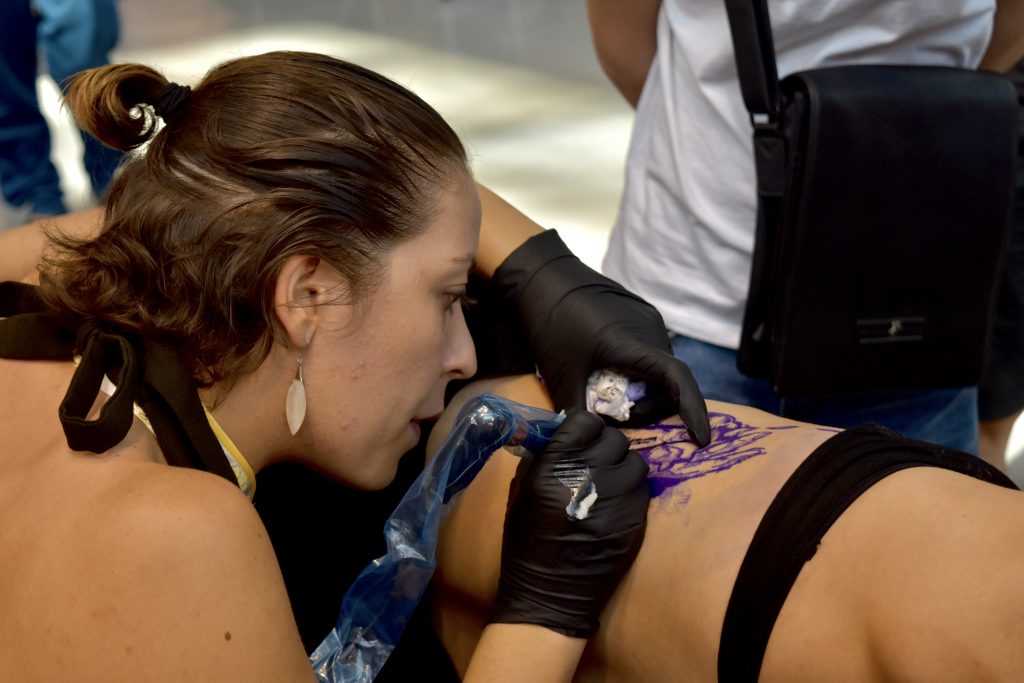 With that tattoo in mind do you think all tattoos have to have meaning? Not at all! Just get a tattoo because it is fun! When you try to put too much emotion and meaning behind a tattoo, it can easily fade away before the tattoo itself! Of course, it's not always the case, but I see it happen from time to time. In life and in my work I like to keep positive and fun, so I always advise people to have a positive feeling when it comes to their tattoo project.
We spoke before about motherhood and tattooing, what does your little one think of your job and tattoos? She is 4 years old now, but I don't think she sees my work differently from other people's work. For her, the main thing is mommy leaves in the morning and comes back in the evening.
She may be more interested in the temporary tattoos you find in candies than other kids but that's it! She had a phase where she liked to draw on herself but it passed.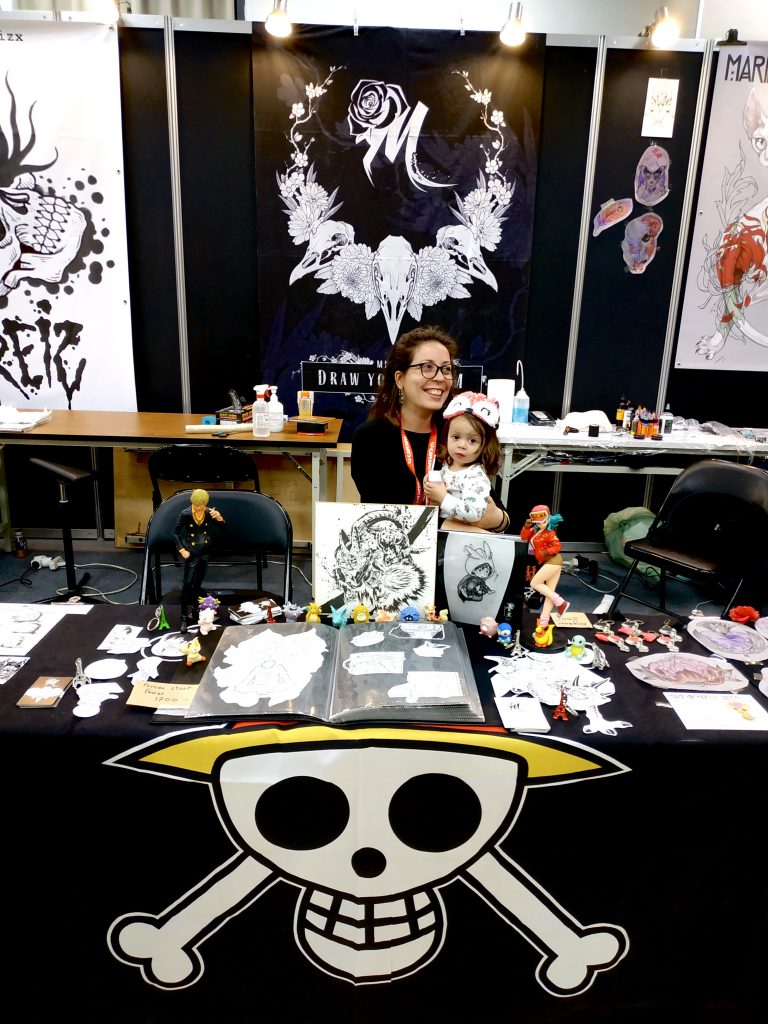 Make sure to follow Mimi-Sama on Instagram for more manga and blackwork tattoos.