Rachel (Little Rach) tattoos at Luck and Love Tattoo in Darlington, UK where she creates, bright, bold and super cute tattoos. We chatted to Rachel about her style, inspirations and how she's been spreading a little kindness during lockdown…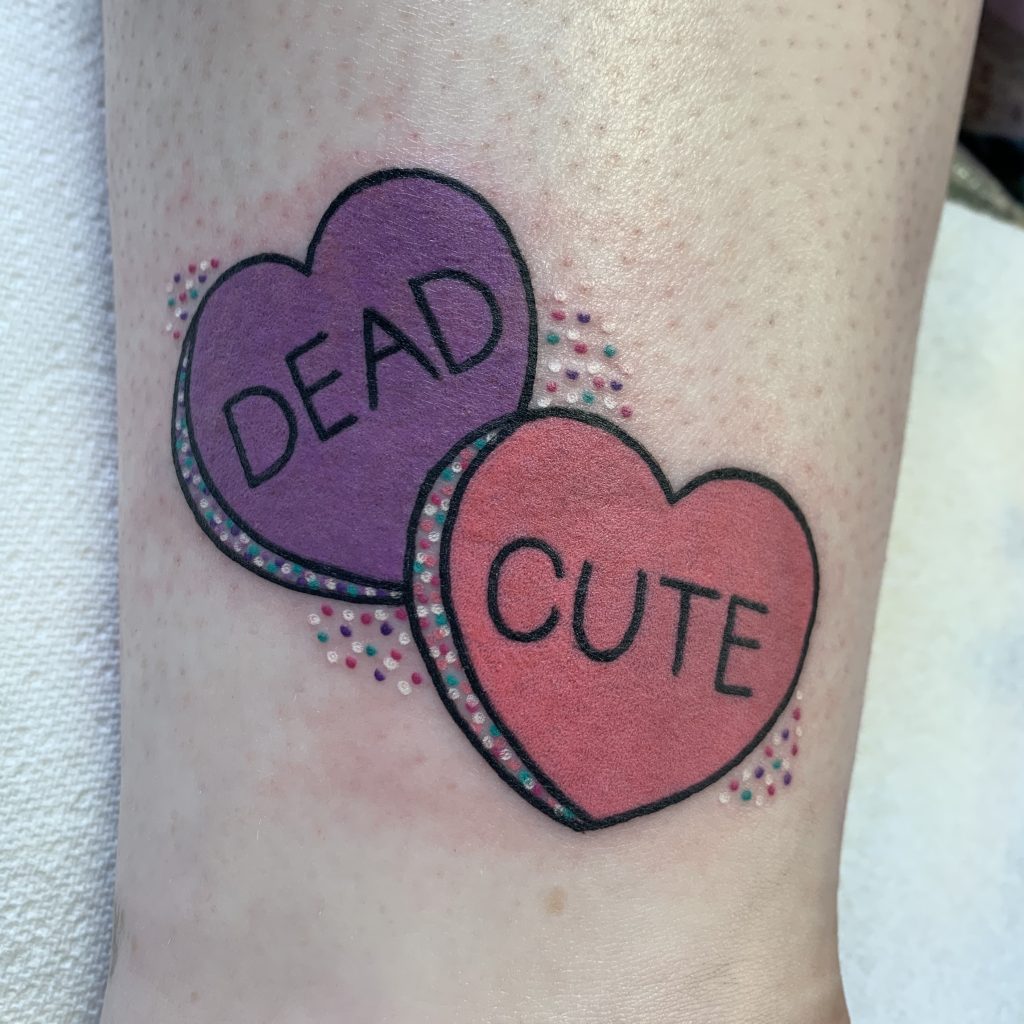 How long have you been a tattoo artist? I started my apprenticeship in 2016, so just over four years.
What drew you to the world of tattooing? I was always attracted to the alternative from a young age, noticing people with bright hair, piercings and tattoos. When I first started listening to heavier music as a teen, a lot of the bands I listened to had tattoos and I just thought it was so cool! As I got older and started getting tattooed myself I just loved everything about it.
I would buy tattoo magazines with my partner and we would sit and redraw our favourite designs from them for fun. I knew it was something I really wanted to get into.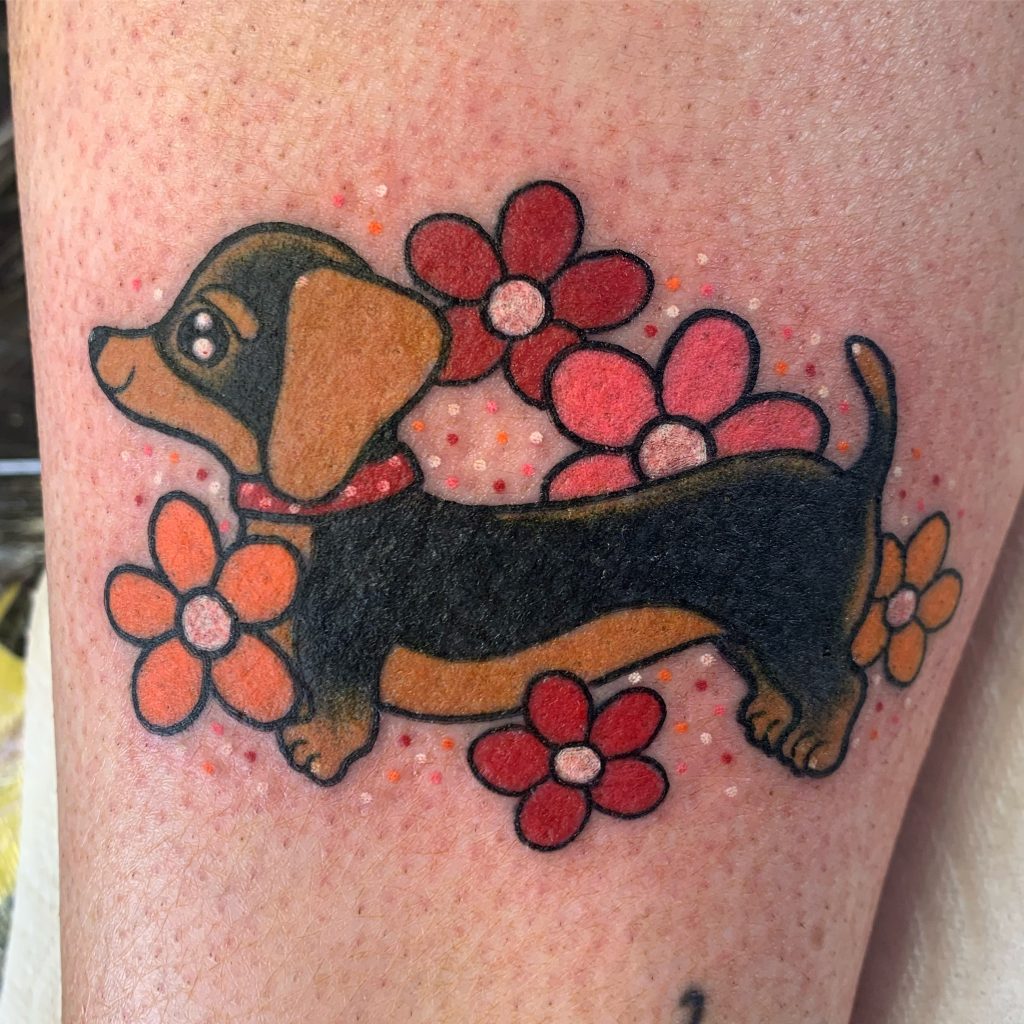 I loved how tattoos looked but also the feeling it gave me to take ownership of my body and my choices in life (which at the time felt quite rebellious).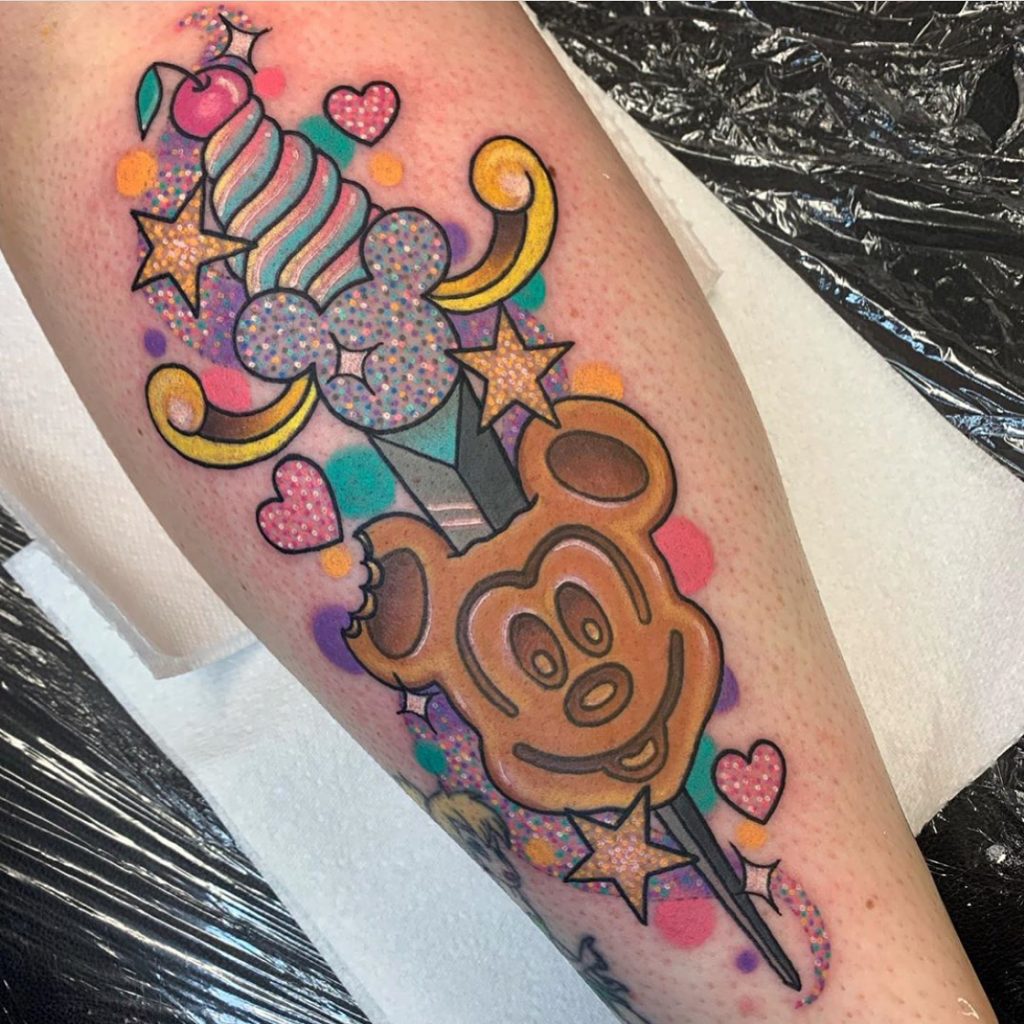 What inspires your work? I really like to collect vintage kitsch ornaments and kawaii toys, so I'm often inspired by things I surround myself with. I have always loved Sanrio characters and that look of cute animals or inanimate objects with big sparkly eyes. Sometimes I'm just inspired by a colour I see and I want to use it in a design.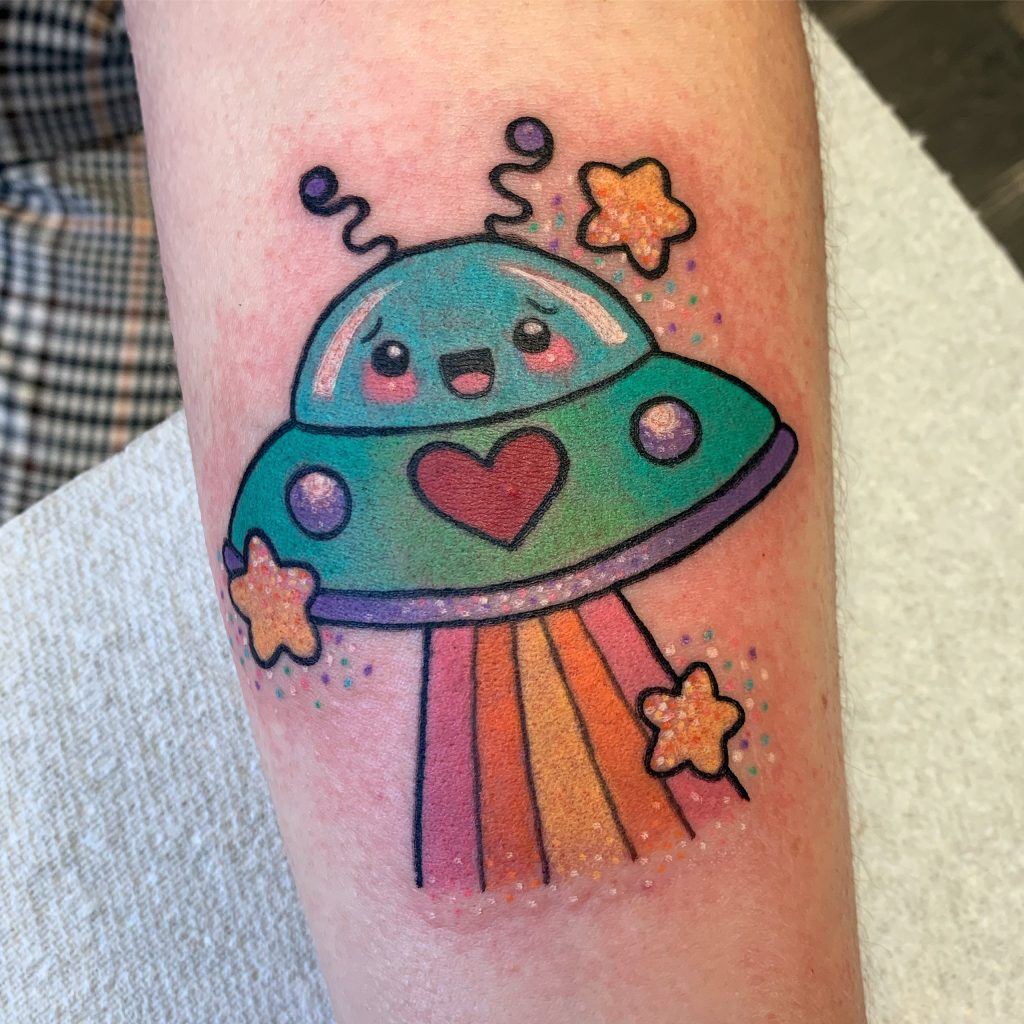 How would you describe your style? I always struggle to answer this question because I find it difficult to say where I fit in, in terms of style. I guess cute and colourful with bold lines and a bit of sparkle. It developed from being taught how to tattoo in my apprenticeship.
I was taught by Kenny Ackerman who specialises in realism, so I learned colour blending techniques and the impact of a nice white highlight to make a tattoo pop. I was also taught by Ben Roberts who showed me the importance of clean solid line work and bold colour, so I have combined elements of the two techniques to come up with my style.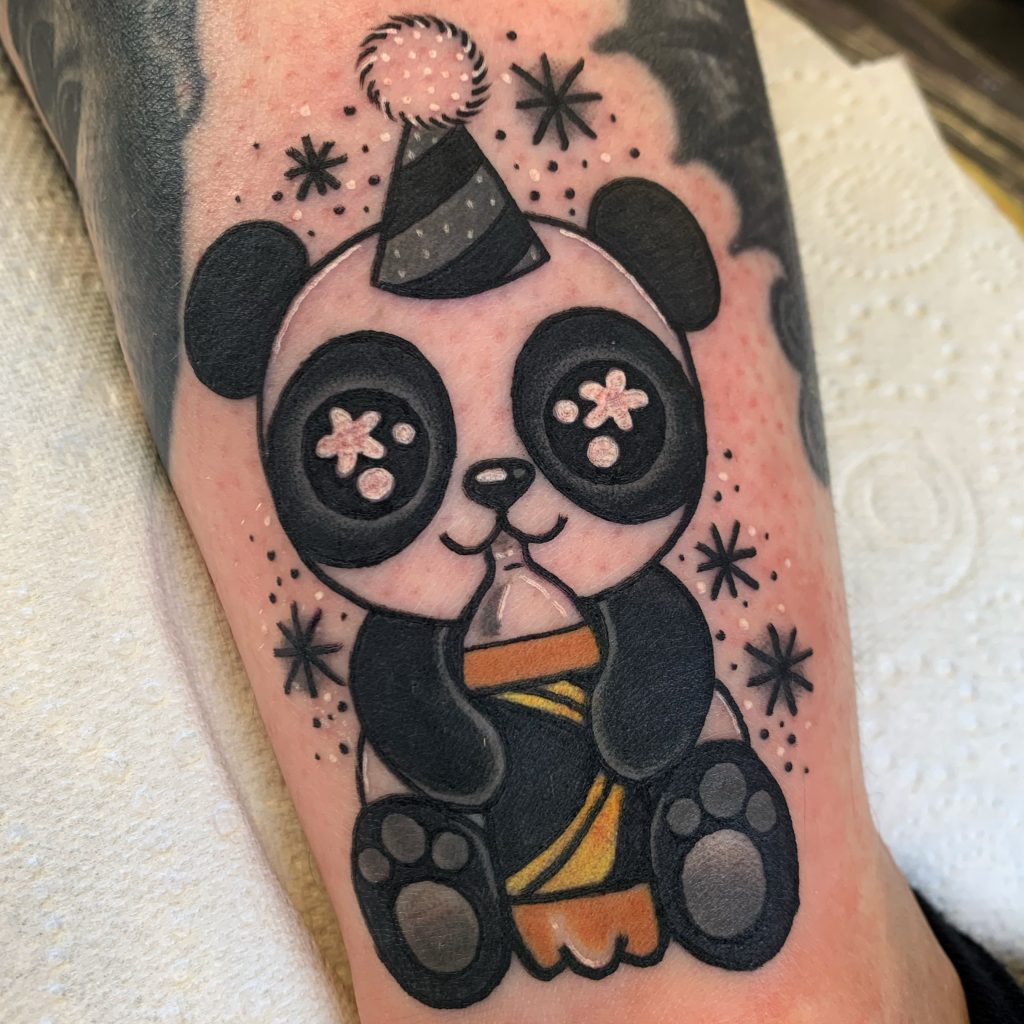 Has your style developed over time? My style has definitely developed over time. At the moment I'm really enjoying stripping my tattoos back – focusing on a solid line and saturated colour to make the design stand out on the skin. I am enjoying using a different colour palette – I have been using nice bright warm colours but contrasting them with more muted tones to give them a bit of a vintage feel.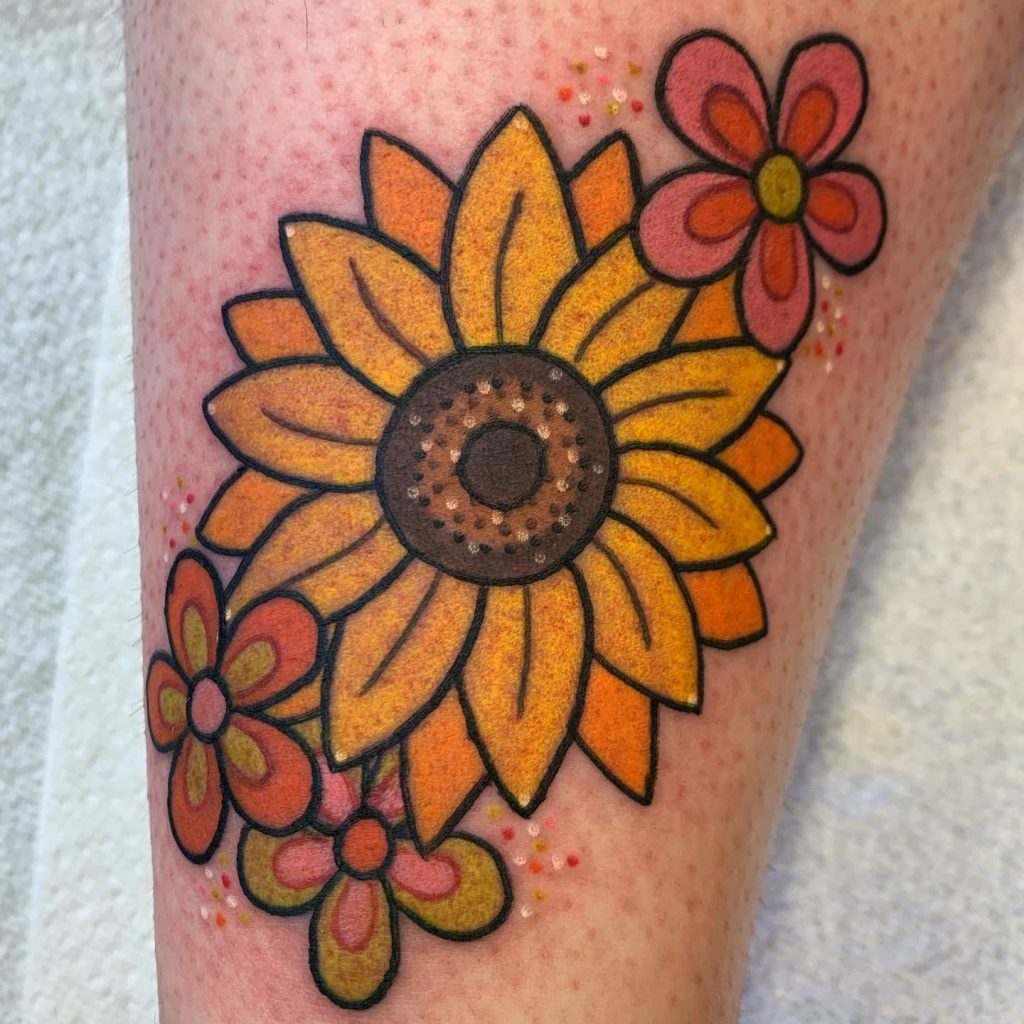 What do you like to tattoo and what would you like to do more of? I love tattooing things with faces that wouldn't normally have a face – stick a cute pair of eyes and a smile on a banana and I'm happy! Anything cute and colourful I love to do. I am also a HUGE fan of drag, so anything drag related I am always keen to do and would love to do more! It's so much fun.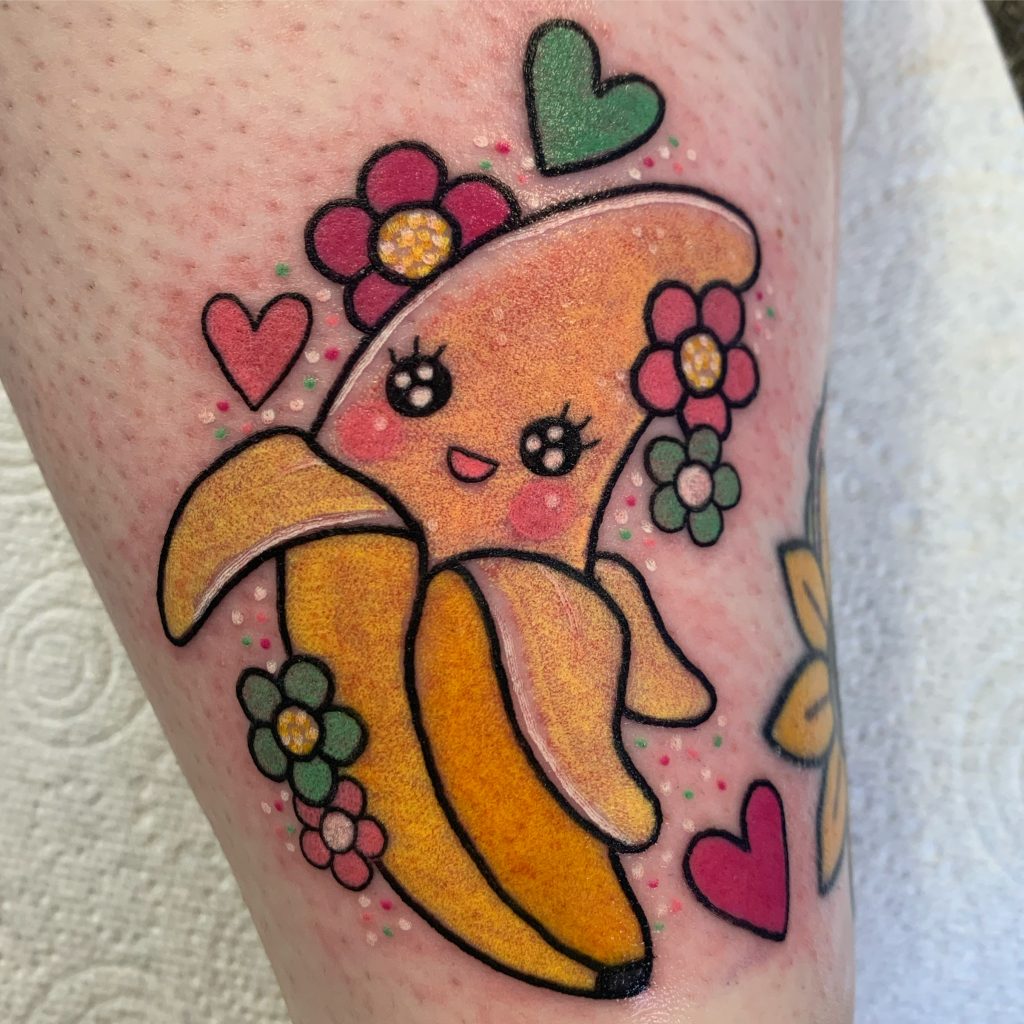 How have you found the pandemic, have you found time to be creative or been feeling blocked? The pandemic has been really tough. As someone who lives with anxiety and depression, it has been difficult for me to keep motivated and inspired at times. There have been times where I have had creative block for months and it becomes frustrating. I start to doubt my abilities and feel really low.
That being said, the lockdowns have given me the opportunity to explore my work in different ways, and come up with ideas that aren't solely focused on tattooing or being a tattoo-able design. I guess being unable to tattoo takes the pressure off my art having to then be translated to a tattoo design – it can be anything it wants to be.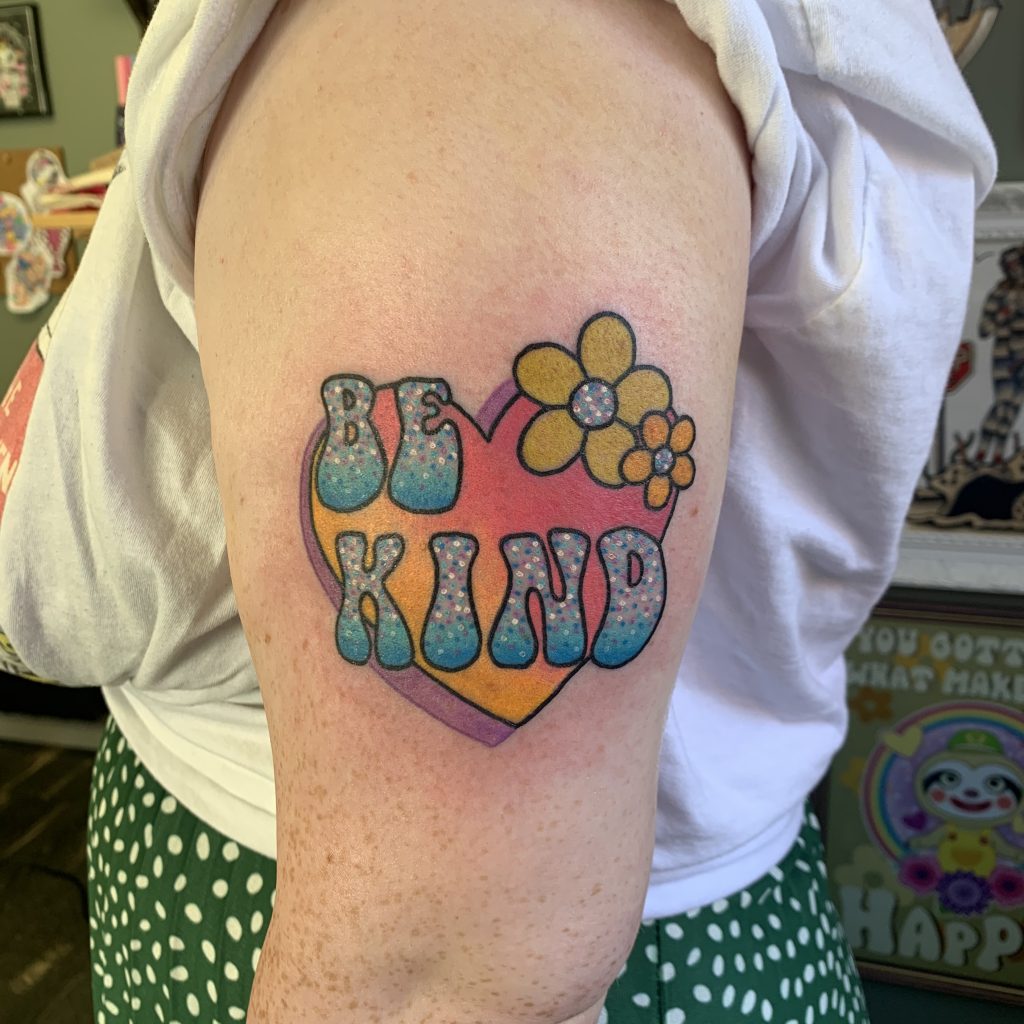 I've taken to drawing positive/inspiring messages within my art that represent things that have helped my mental health experience, trying to focus on gratitude and putting kindness into the world.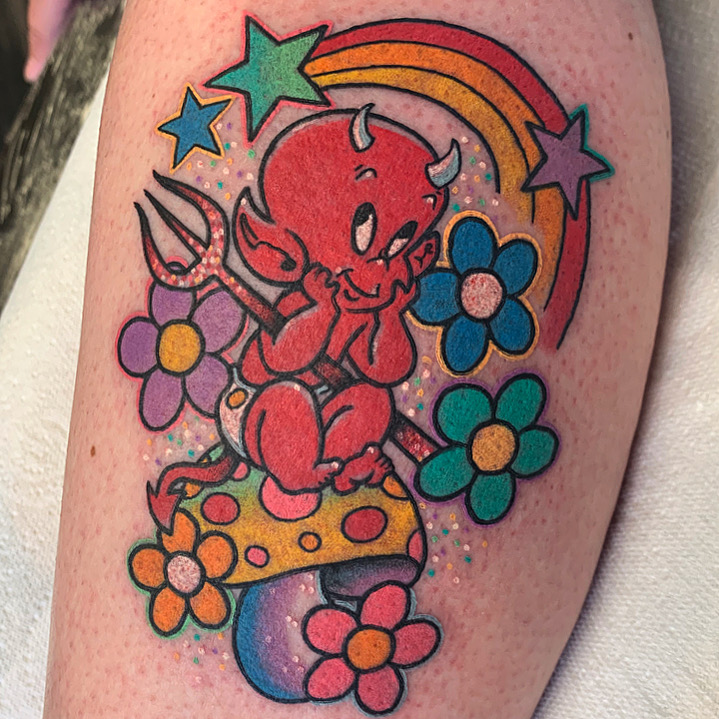 What does tattooing mean to you and what does it mean to not be tattooing? Tattooing means the world to me. I feel so grateful to have been given the opportunity to tattoo and I'm so fortunate for the life it has given me. I have been so lucky to have such supportive people in my life who have encouraged me from the get go. I have met so many wonderful people, artists and clients, and it still blows my mind that people want to wear my artwork on their skin forever, I will never take that trust for granted.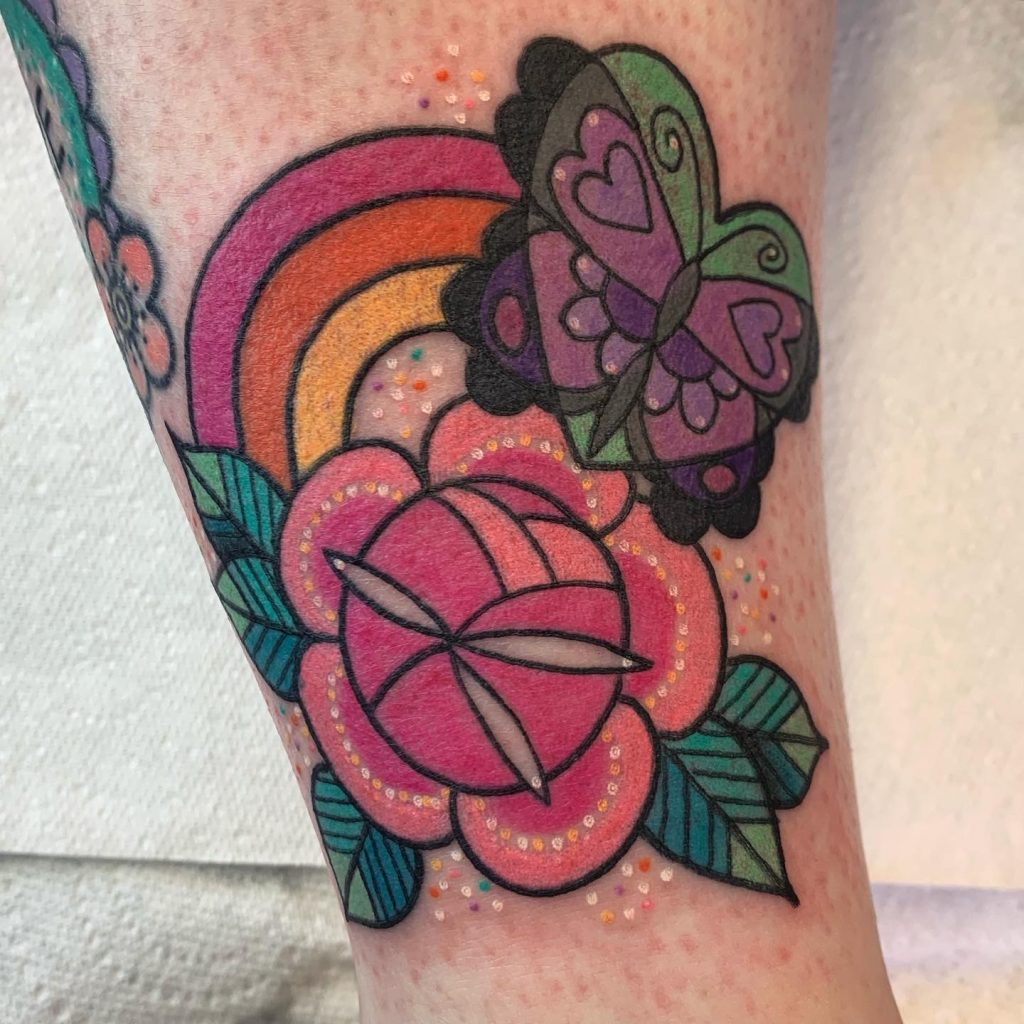 Not being able to tattoo at the moment has been hard. Me and my partner, Ben Roberts, have our own private studio, so it has taken away a big chunk of our lifestyle. We love tattooing and everything about it, we owe everything we have and everything we do to tattooing. We miss being able to travel and see our pals across the UK, guesting in studios and doing conventions, and financially it is a worry as we both rely on tattooing for our income.
We are fortunate that we have people who are really supportive of our work and have bought prints and other bits and bobs from us, it really does make a difference and I encourage everyone to support small businesses and the arts during this tough time. I look forward to the day when there are no more lockdowns and I'm allowed to my give my clients a brew and a biscuit again when they come in the studio. 
Make sure to follow Little Rach on Instagram for more cute tattoos and artwork.