News
Here Are The Top Ten Best-Selling Nintendo Switch Games As Of September 2021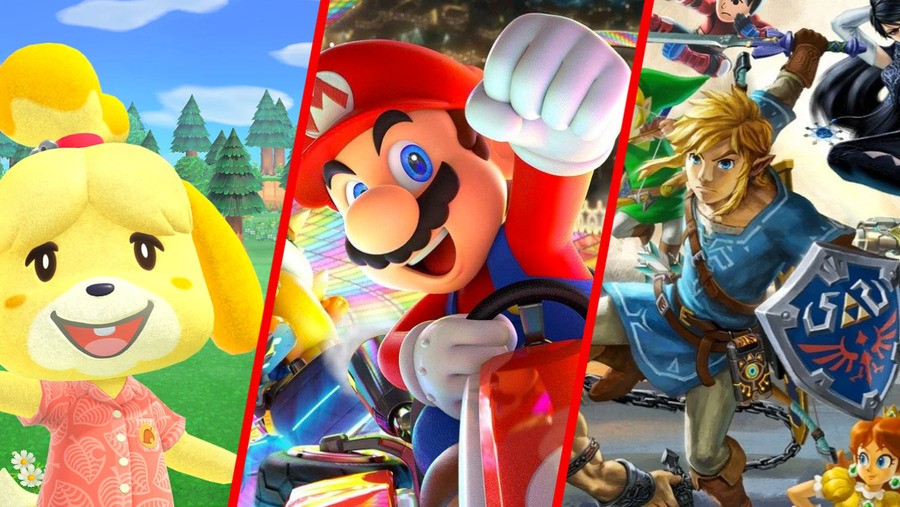 Nintendo has provided updated sales figures for its best-selling games on Switch, although the list is very familiar indeed.
In fact, since the last update provided a few months ago, the entire top ten order has remained exactly the same with no newcomers squeezing their way in. Of course, each game's sales have increased, however, giving us slightly different totals this time around.
Mario Kart 8 Deluxe (which has incidentally now outsold Mario Kart Wii to become the series' best-selling title) has extended its lead ahead of Animal Crossing: New Horizons to stay top of the list, although this month's major update and DLC could spark another boost in sales for the latter. At the bottom end, Ring Fit Adventure continues to creep ever closer to Splatoon 2's total after knocking New Super Mario Bros. U Deluxe out of the top ten earlier this year.
Below, you'll find the Switch's best-selling games as of 30th September 2021. Note that the data only includes Nintendo-published titles.
---
Top Ten Best-Selling Nintendo Switch Games (as of 30th September 2021):
Mario Kart 8 Deluxe – 38.74 million
Animal Crossing: New Horizons – 34.85 million
Super Smash Bros. Ultimate – 25.71 million
The Legend of Zelda: Breath of the Wild – 24.13 million
Pokémon Sword and Shield – 22.64 million
Super Mario Odyssey – 21.95 million
Super Mario Party – 16.48 million
Pokémon: Let's Go, Pikachu! / Let's Go, Eevee! – 13.83 million
Splatoon 2 – 12.68 million
Ring Fit Adventure – 12.21 million
---
The numbers above are worldwide sales and include retail, digital, and copies bundled with hardware all combined. Nintendo has also revealed that Switch hardware lifetime sales have now reached more than 92 million units.
Think Mario Kart will remain Switch's best-selling game forever? Feel free to share your thoughts below.