News
Hollywood Voice Cast Revealed For 'The Last Worker' At The Venice Film Festival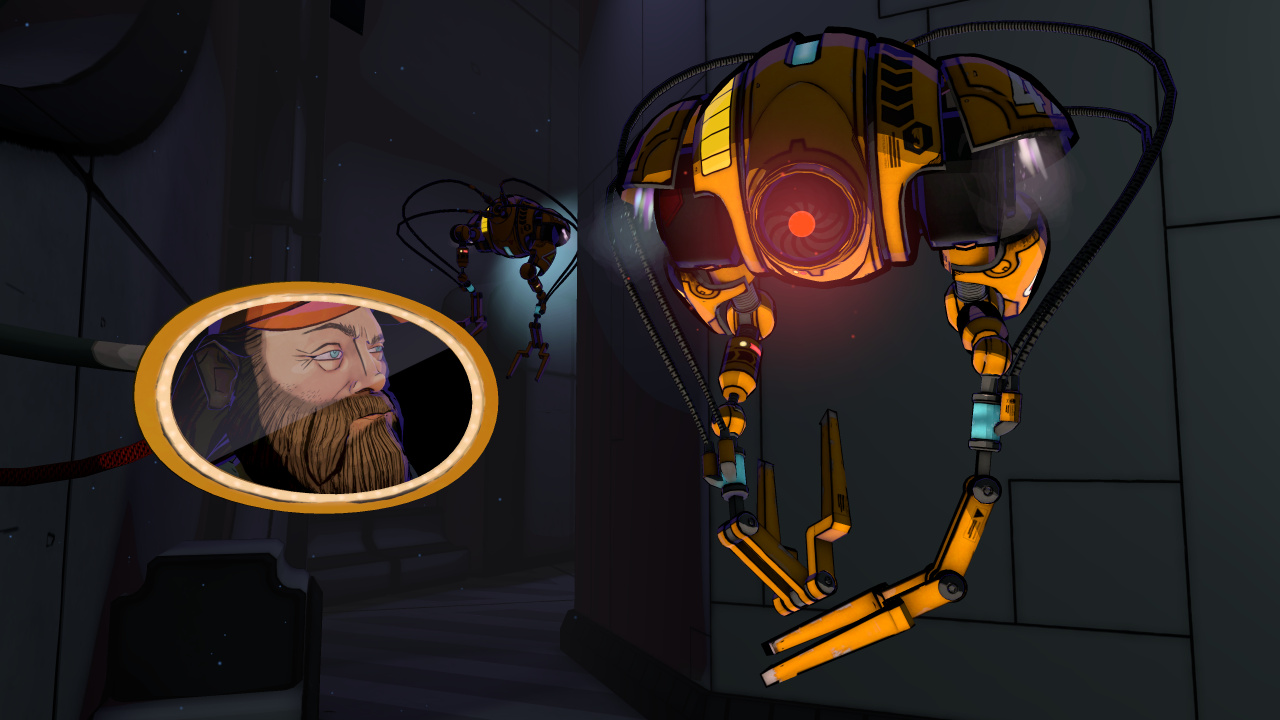 We've had our eye on Jörg Tittel's enigmatic game The Last Worker for a while now. We talked to the director earlier this year and discussed the themes and ideas behind the project, but a minute-long introduction trailer is all we've seen of the game itself, and it's more a tone-tease than a typical game trailer.
Now, though, with the game featuring at the 78th Venice Film Festival, Tittel is lifting the lid a little with some more details. Described as a first-person "work sim, stealth strategy and immersive narrative adventure", the developer has now introduced the impressive voice cast that'll be bringing his characters to life.
As seen in the video above, Icelandic-American actor Ólafur Darri Ólafsson (recently seen in such films as Fantastic Beasts: The Crimes of Grindelwald and alongside 'The Stathe' in The Meg) will be portraying Kurt, the eponymous last worker. Hoverbird, a "mysterious activist" is being played by Clare-Hope Ashitey (Children of Men and Doctor Who), and David Hewlett (Stargate: Atlantis, Rise of the Planet of the Apes) is playing an "eccentric CEO".
However, perhaps most excitingly of all, the fabulous Jason Isaacs is playing Skew, a "jail-broken co-bot" and friend of Kurt. The veteran actor — and thoroughly nice bloke by all accounts — is probably best known for portraying Lucius Malfoy in the Harry Potter films, although you've likely seen him in… oh, pretty much everything. Isaacs is a much-loved and much-in-demand actor and any film fan worth their salt will be excited to see him involved with The Last Worker.
Here's a little snippet from the actor, via the official press release:
"The Last Worker felt entirely unlike every game I've played or been a part of. The characters were human and complicated and funny, the story was poignant and personal and, yes, the game-playing was addictive and fun. All round it felt fresh, creative and original. When was the last time you had a helper bot from Liverpool?! The creator, Jörg, is a risk-taking nerd of the highest order. Roll on The Last Worker 2… if that's not a contradiction!"
As for the game itself, the new video mentions the recording of 200 pages of dialogue and ongoing work on a project that feels ambitious but about which we still know very little. It's scheduled for a 2022 release on multiple platforms, so we're sure we'll be finding out more details soon. Here's a few tidbits from the new PR blurb:
The Last Worker is a narrative adventure centred around our struggle in an increasingly automated and dehumanizing world. Set in a lonely, oppressive but strangely beautiful environment, The Last Worker is a unique blend of first-person narrative, work simulation and stealth strategy game play. Combining a hand-crafted art style with uniquely immersive gameplay mechanics in an epic setting, the game delivers an emotional, thought provoking and comedic story with rich characters performed by an all-star cast.
If you want to find out more, check out our interview with Tittel from earlier in the year, and reacquaint yourself with the initial teaser trailer below.
Feel free to say hello to Jason Isaacs in the comments below.