News
Hyrule Warriors: Age Of Calamity Version 1.3.0 Is Now Available – Wave 2 DLC, Adjustments, Fixes And More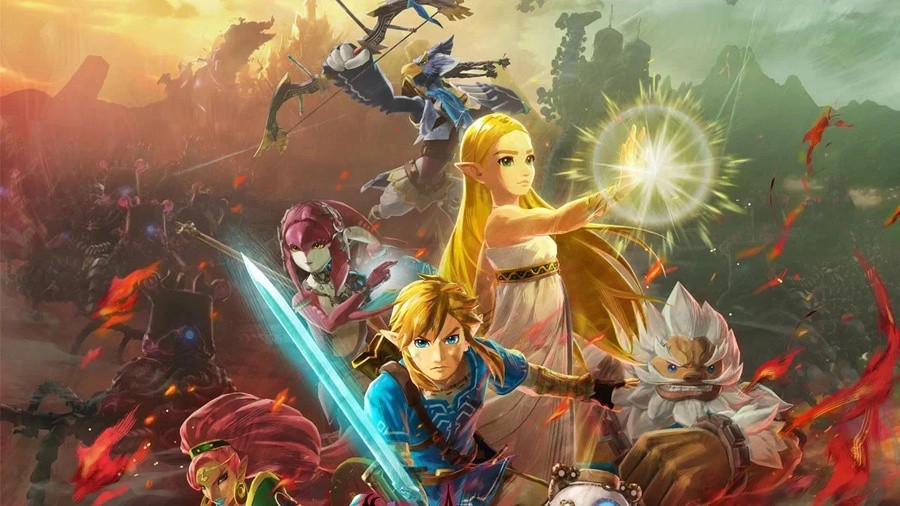 Back in June, Nintendo and Koei Tecmo released the first wave of DLC content for Hyrule Warriors: Age of Calamity – bumping the game up to version 1.2.0.
It's now sent version 1.3.0 live ahead of the Expansion Pass 'Wave 2' DLC, which officially arrives later this week on 29th October. It makes some adjustments in preparation for the release of Guardian of Remembrance and also addresses several issues, including a rare one that had the ability to halt game progress.
Here are the full patch notes, courtesy of Nintendo's official support page:
Ver. 1.3.0 (Released October 26, 2021)
-Made adjustments in preparation for Expansion Pass Wave 2: Guardian of Remembrance.
-Addressed several issues, including a rare case that prevented game progress.
This second DLC pack will come with a new playable character duo, new additional stages, and new story sequences. Here's a bit more about it from Nintendo's PR:
"Defend Hyrule as the quirky duo character, Purah & Robbie, and their array of ancient technology. See how places like the Coliseum and Kakariko Village looked 100 years in the past in new story stages. Learn more about the Champions and the mysterious Guardian in emotional new story sequences as the fight for Hyrule's future continues! Players who purchase the Expansion Pass will also gain access to Wave 1 of the DLC, which is already available."
Will you be returning to Hyrule Warriors: Age of Calamity to try out this new content? Leave a comment down below.