We chat to female crossover metal artist SAFIRE about her new single, aesthetic and tattoo collection…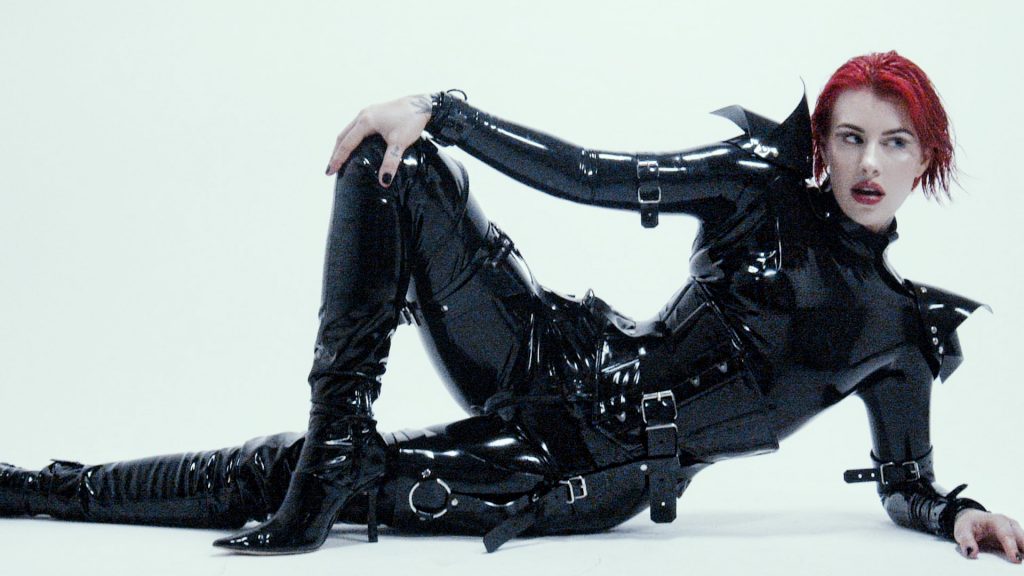 How would you describe your music? DOM POP! I make dominant pop music drawing inspiration from my love of metal/hardcore punk, RnB and Pop. My music is angry, empowering and sexually charged by my lust for shifting the power dynamics from the masculine to the feminine.
What inspires you as an artist? Rage! War! Blood!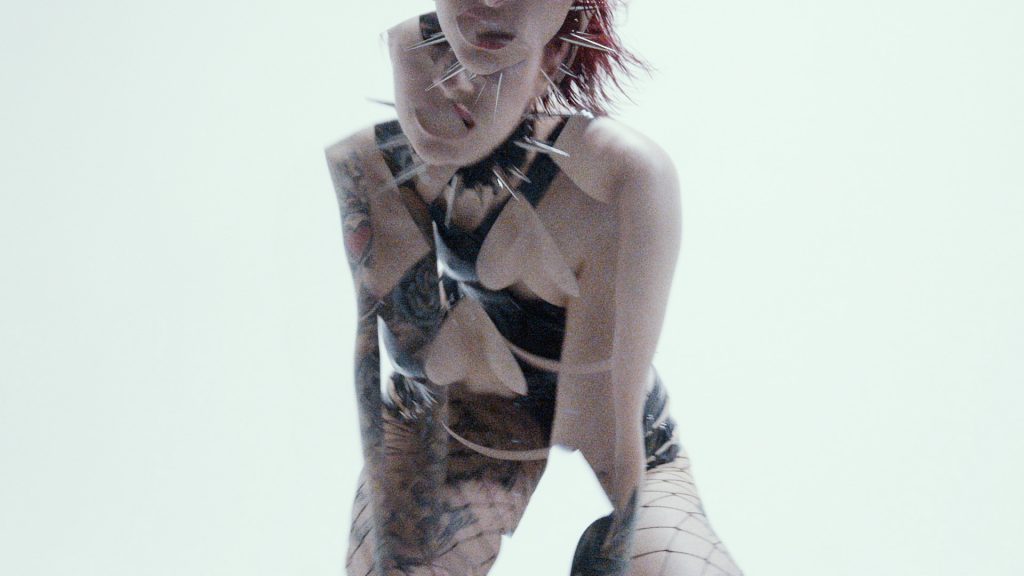 When did your musical career start? I've been singing, dancing and acting since I was a kid, but I guess things really started to come to life during the pandemic lockdowns. I lived alone and had a lot of time on my hands to get creative, which is where things really began to take shape.
I wrote a whole record and even recorded two music videos during that period. I think that was the only thing keeping me sane!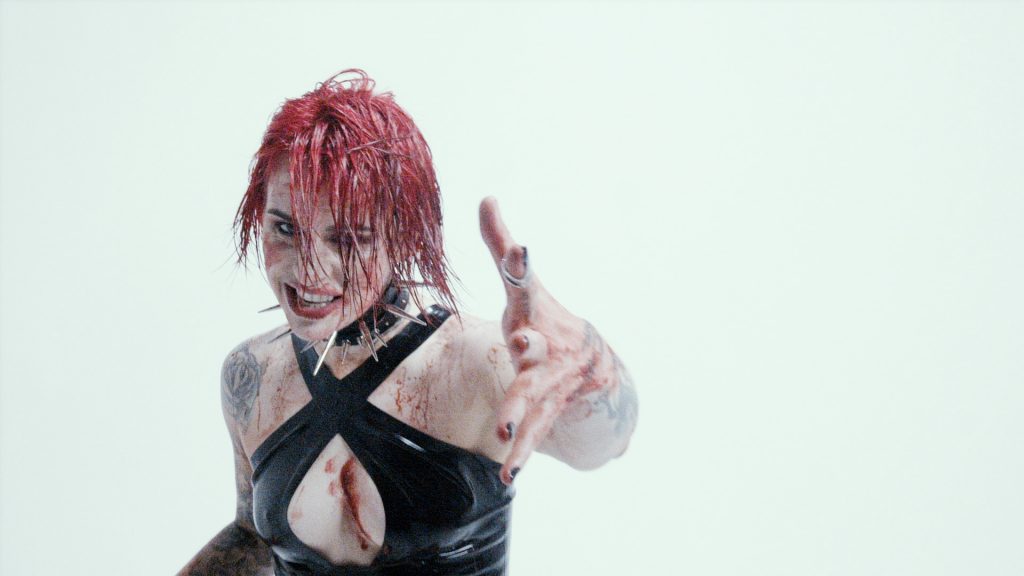 How have you got to where you are today? Blood, sweat and tears. And then some more blood and tears! I'm a self made, independent artist.
I'm lucky to have had the support of some incredible thinkers and creatives to help me develop what I see in my mind. My career and life are synonymous in that respect.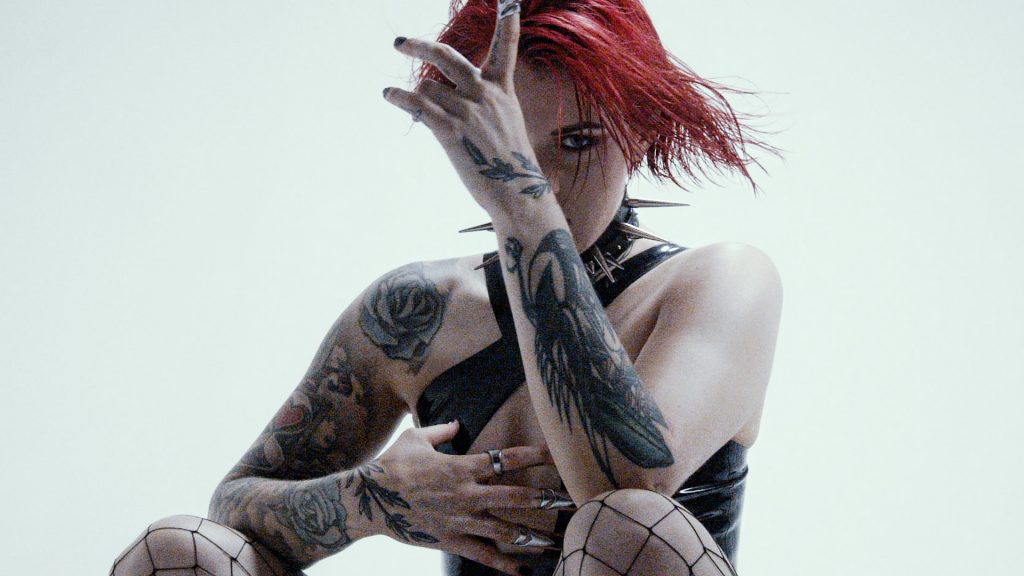 Can you tell us about your new single? I've arrived at a point where I have absolute respect for the divine feminine and will no longer tolerate oppression of any kind from the masculine. This is the message.
Out For Blood is about reclaiming your feminine power. It's a self chant reminding you that you're a fucking warrior!  
I think the message is clear. You fucked with the wrong woman. You're on my list and I'm coming for you.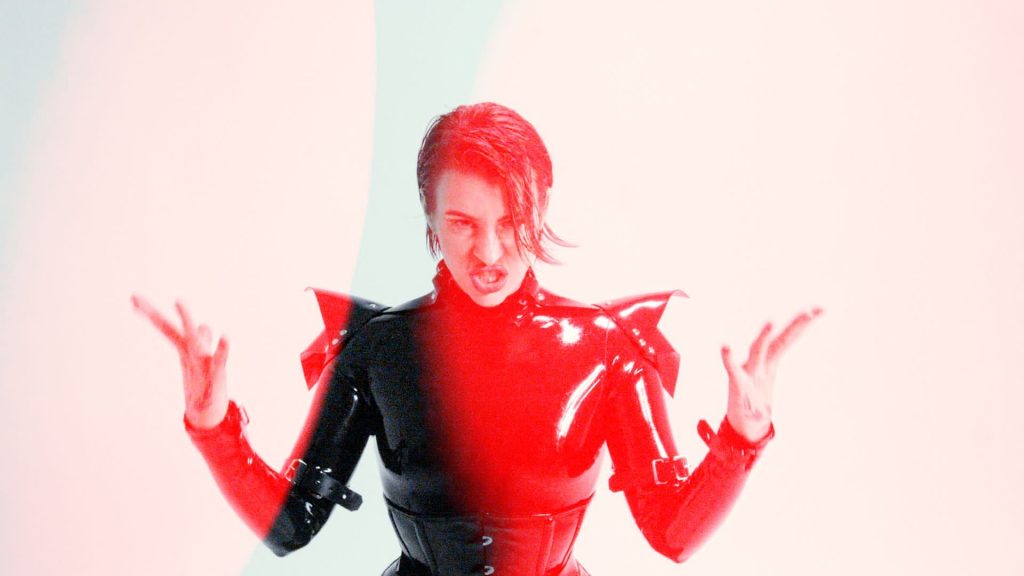 What's the process behind your songs? I sometimes draft a concept or storyline based on thoughts that I've been having or maybe it's a nightmare I've had. I then draw together a playlist of elements that I'm vibing and will then sit down with my producer and start creating the track.
Whilst the track is being built I'll start to hear melodies and rhythms. I then build in the storyline and lyrics that I've written. The process can be different depending on the mood but that's a formula that works for me. I like to work in small circles of people that I trust, respect the opinions of and share a similar vision with.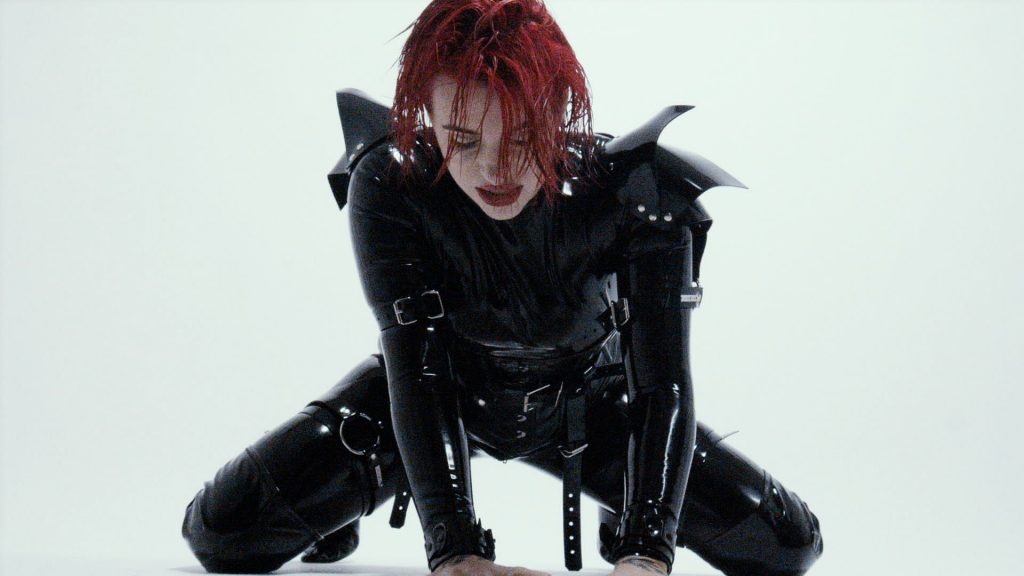 Where can people see you live and find your single? OUT FOR BLOOD is out on all streaming platforms now! The music video is out on the 11th October at 6pm on YouTube.
I'll be announcing other releases/live shows on socials so follow me there for dates.
When did you get your first tattoo, what is it and do you still like it? I got my first tattoo with a fucking amazing artist and human – Woody @woodfordtattoo. It was a heart made of question marks with soundwaves. It's done well but nothing I'd have done now. It's hidden amongst my sleeve on my inner arm. Even though I'm not a huge fan of it I do remember drawing it whilst listening to Tool's new album (10,000 Days) and it holds some cool memories for me so I wouldn't change it.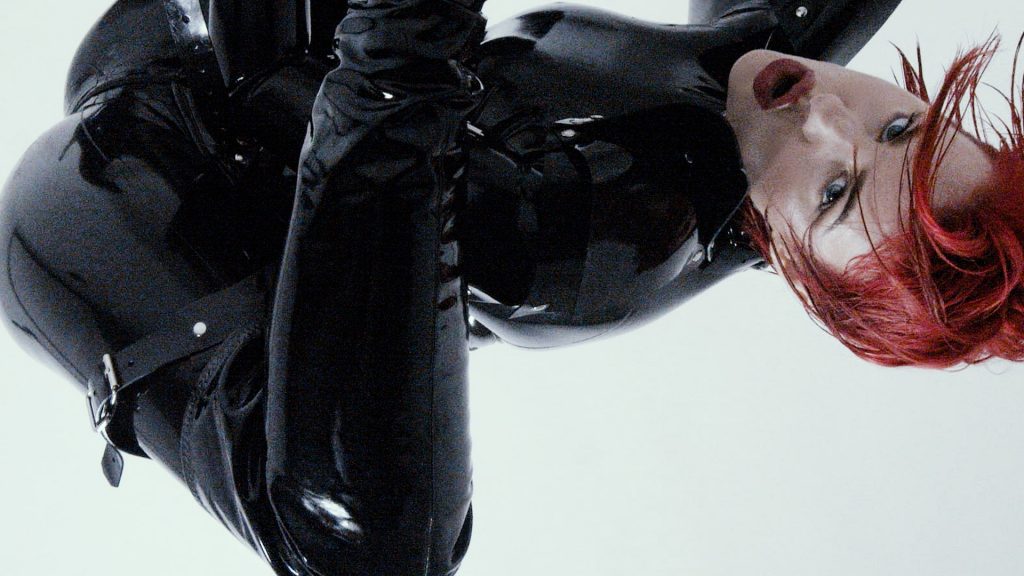 Walk us through your tattoo collection, do you have a favourite? On my fingers are lyrics from a track by The Hope Conspiracy "It's a gun at my neck, a voice in my ear, to never look back" handpoked by Adam Sage @adamsage13 and I think they are my favourite tattoos.
I have wings on my neck which is my latest tattoo done by Woody which are my second favourite tattoo. Number three has to be my cat x-ray on my leg by Jack Newton @jackthomasnewton. I got that one done shortly after my cat Canaan died, so it holds a lot of meaning. I'm really into iconography so a lot of my tattoos have some of these pieces within them.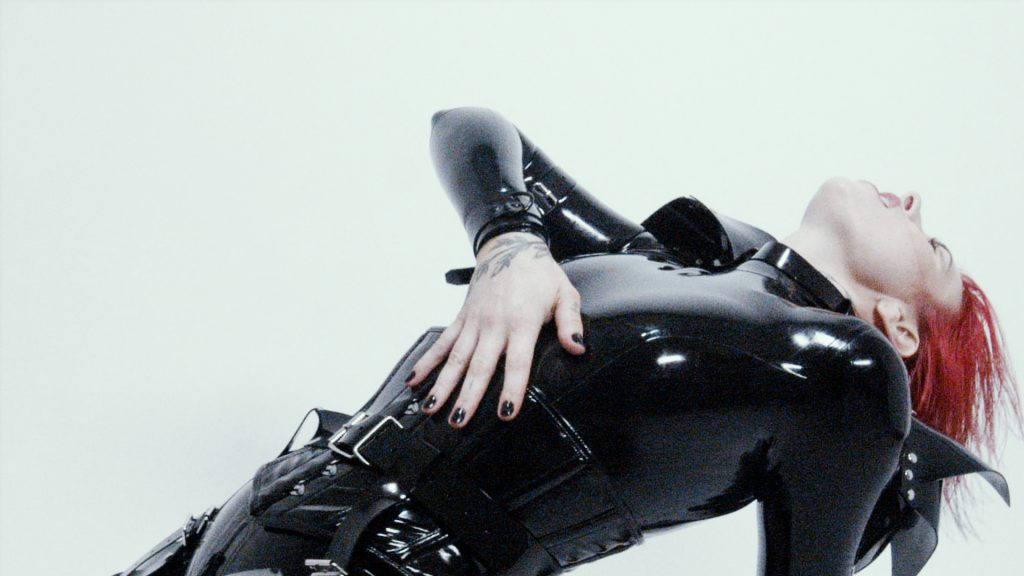 Do your tattoos help you to feel more confident? I think they did when I was a lot younger but I don't really see them now.
They're a part of me and an extension of my thoughts and feelings that I'm willing to convey outwardly. It's a similar process with my music and visual art.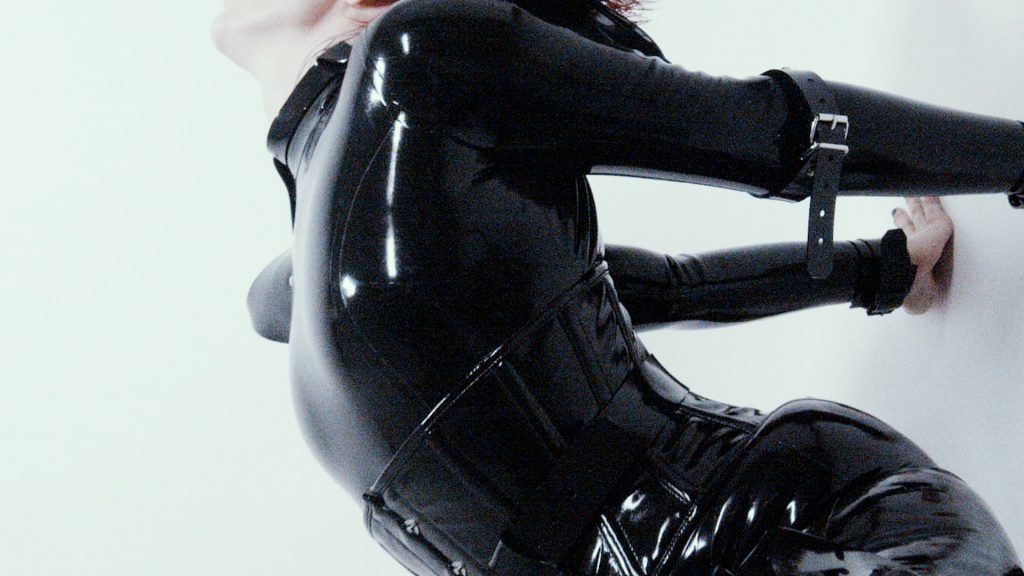 Did your fashion style come first or your music, how do these come together? I think both elements have evolved concurrently and are both just a culmination of my interests and influences. I'm influenced by darker aesthetics and sounds for sure! Always have been.
Do you listen to music while you're getting tattooed? Yes! I remember listening to Isis's (then) new album 'In The Absence Of Truth' whilst getting my tattoo sleeve done. I LOVE Garden Of Light. Very cathartic.
Being tattooed has opened doors and conversations for me that I don't think would have otherwise been opened. It's equally closed some!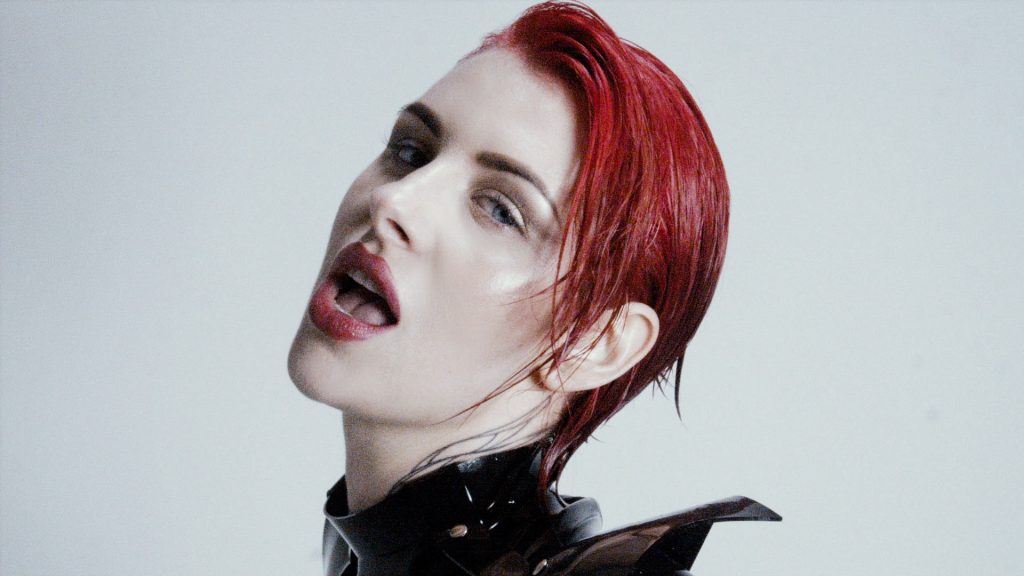 Can you share any experiences, good or bad, of being a tattooed woman? People definitely make judgements about who you are based on your looks and tattoos. I remember being stared at by an old and very disgusted couple in Belgium years ago. That felt weird to me. I don't even notice my tattoos any more so I didn't know what the hell they were looking at!
I've had the opportunity to appear in tattoo magazines and to host conventions when I was younger which was amazing. I met some incredible people during that period, so no regrets! 
Follow SAFIRE for more music, fashion and tattoos.