Tattooist Intat creates mythical blackwork dragon tattoos at Yasaeng tattoo parlour in Seoul. We chatted to the artist about his style and how he's working to change how tattoos and tattooers are thought of in South Korea...
How long have you been tattooing and how did you get started in the industry? I started tattooing about eight years ago in 2015. At that time I didn't have any contact with the tattoo world or tattoos, but coincidentally I came across the fine line genre of tattooing and became fascinated by it. So much so that I dropped out of university and immediately entered into the tattoo industry.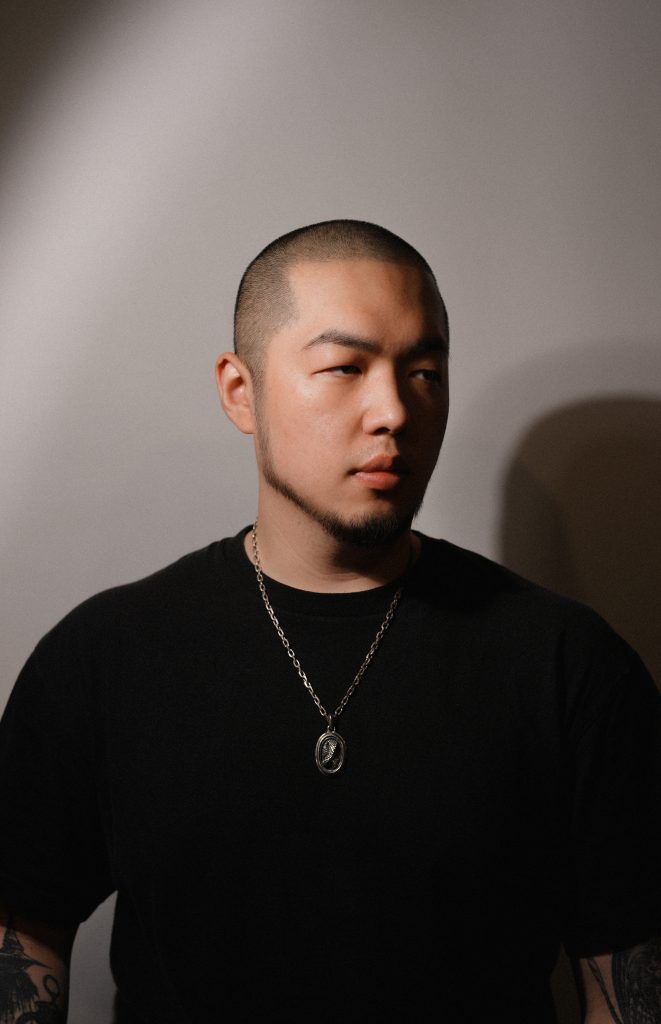 What inspired you to become an artist? I would say that I was inspired by the time I have spent with different types of people who were firm in what they wanted to do, they were free and happy. I longed to be like them.
Above all else my will to do what I wanted to do was the main reason I became an artist.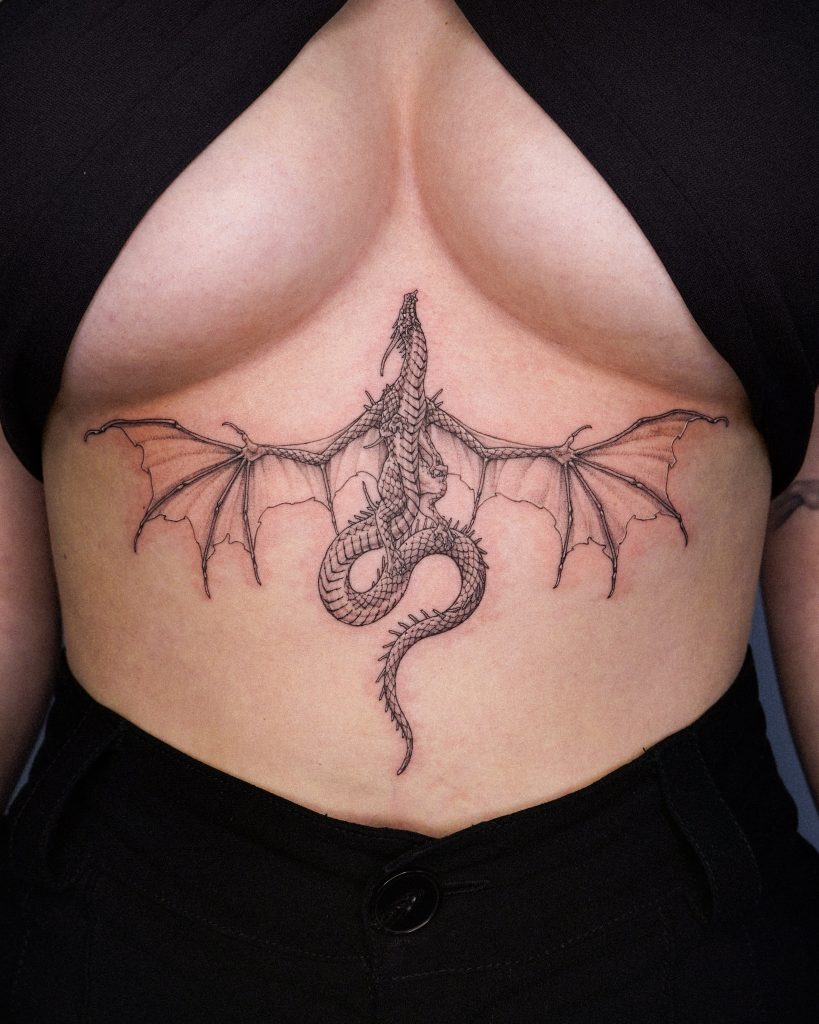 Do you have a background in art? I started painting when I was four years old and I majored in art at university, before I left to become a tattoo artist.
How would you describe your style? Among my works you'll see representations of dragons, other animals and plants. If I have to choose a style or genre of tattooing I'd say I fit in the blackwork genre.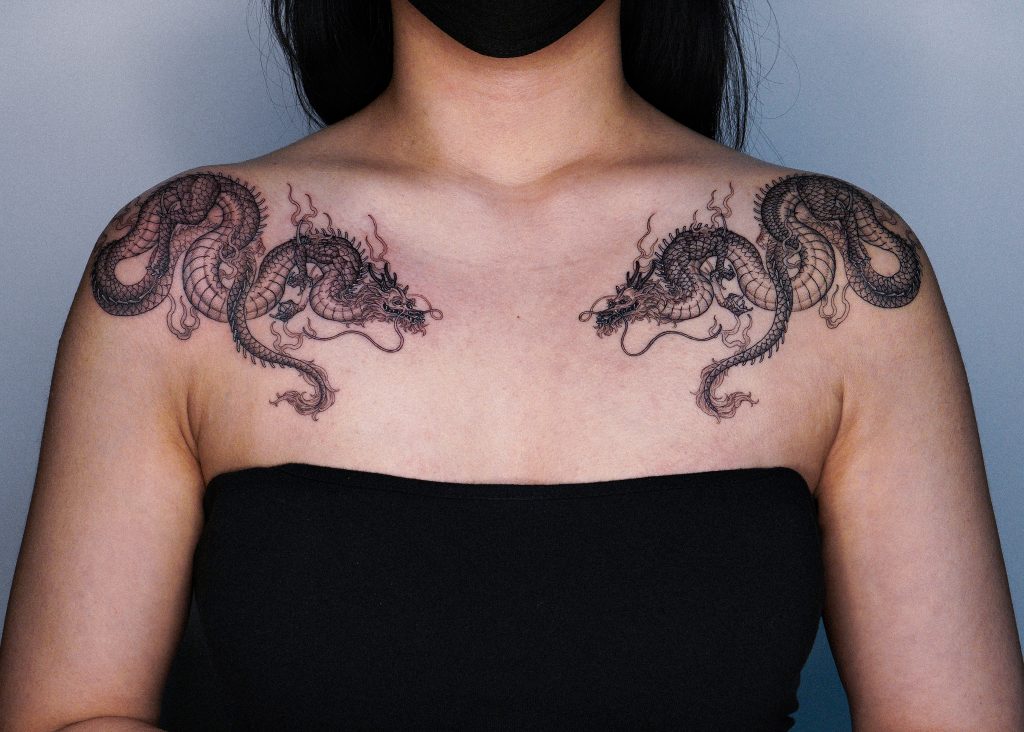 I express my own black and white art with a naturally toned arrangement that harmonises with my clients' skin tones. My tattoos have a stable balance of composition and delicate and complex expressions.
Why did you choose to work mainly in black ink? I think the delicate and heavy atmosphere that can be expressed through black ink is really attractive. The use of dark and bright is simple and easy to interpret.
My favourite colour is black, but that doesn't mean I only use black. If the design appears to me as being an interesting experiment then I am open to using various colours.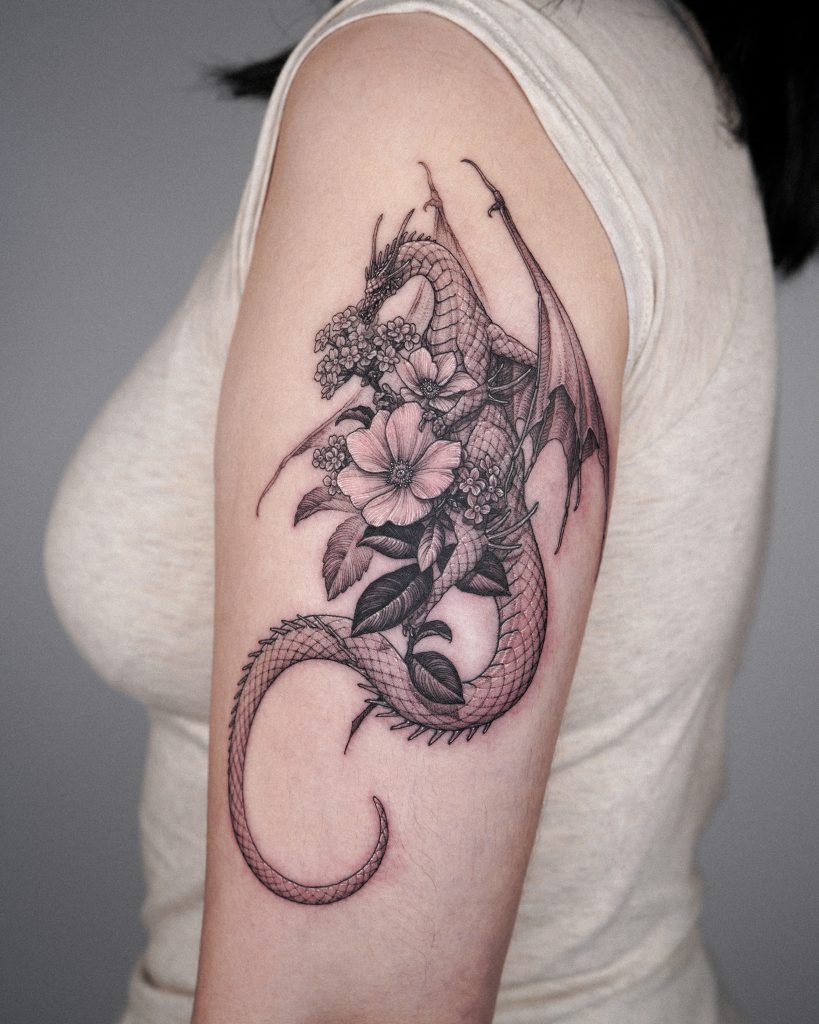 What inspires your designs? I'm affected by everything I see and experience. I only work in my own set style, but if you look closely you can see subtle differences in all of my works.
I think that this is the reason why what I see and feel in real time and real life is directly, or perhaps indirectly, incorporated into the tattoos and paintings I do at that very moment.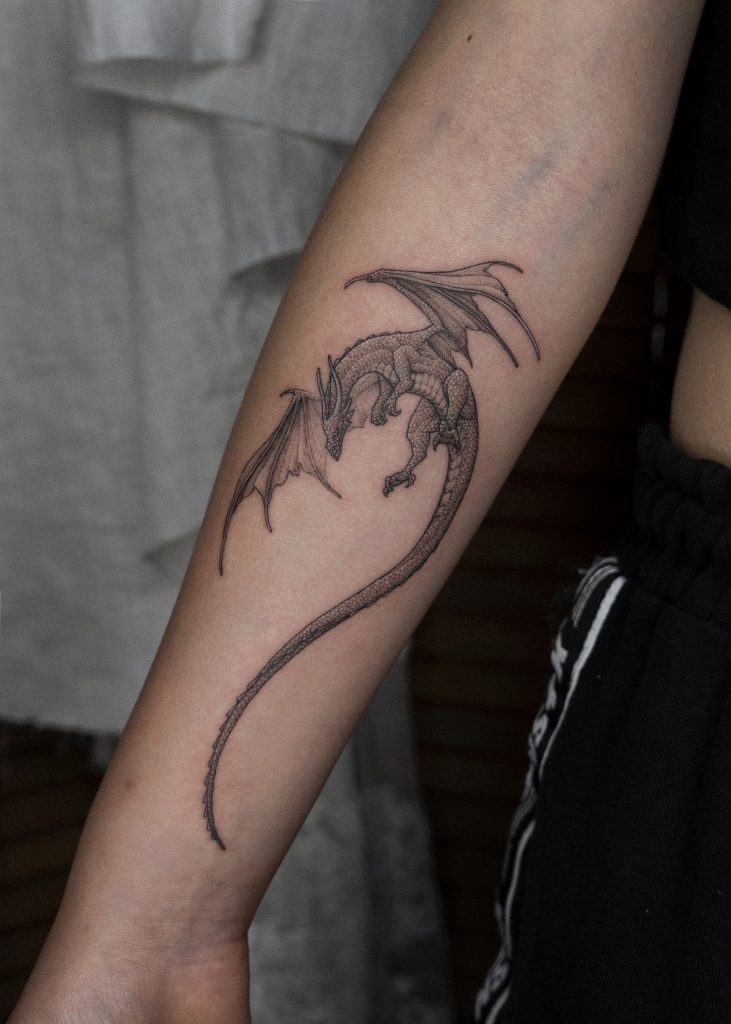 Does your heritage influence your art? For me, it's always interesting to deal with traditional symbols and images from my heritage that have a unique feel to them. However it's also very difficult.
I've been dealing with all sorts of oriental gods (such as dragons and haetae) and the experiences I have with these ideas and creatures have a huge impact on me.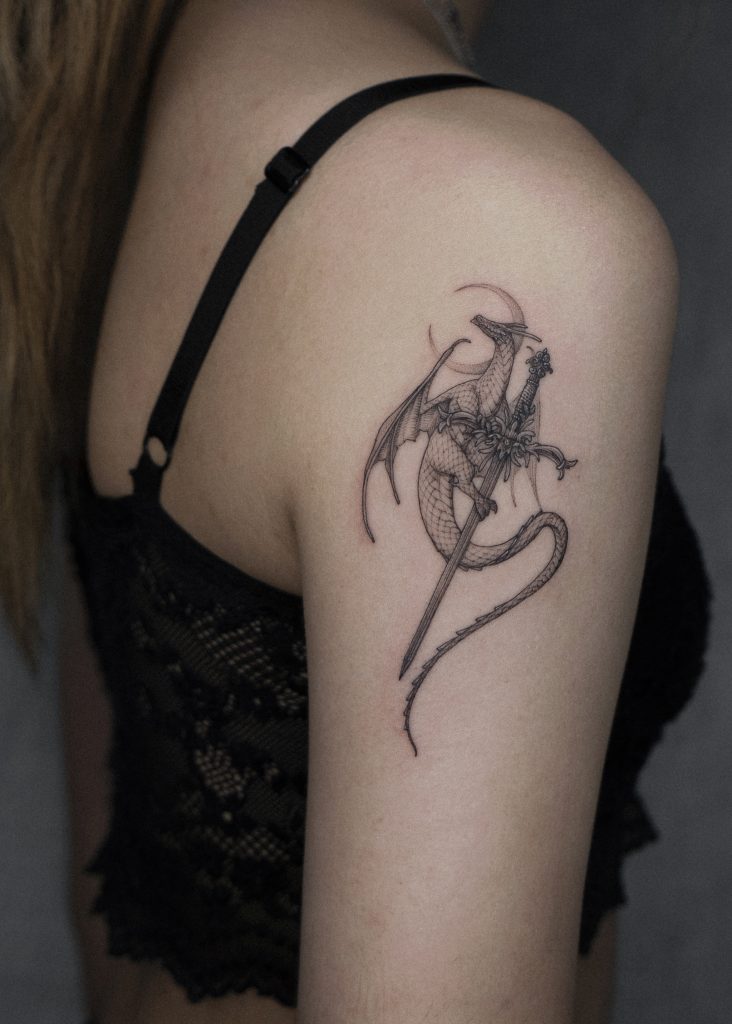 Can you tell us about the process behind your tattoos? I actually have an obstacle that makes pulling off the complicated and difficult style I do difficult. During my military service, I had an accident involving my fingers and I had to have surgery. This incident means that the fingers that hold the tattoo machine are actually numb.
It has taken me a long time to overcome this problem but eventually I have learnt to create tattoos as I do now.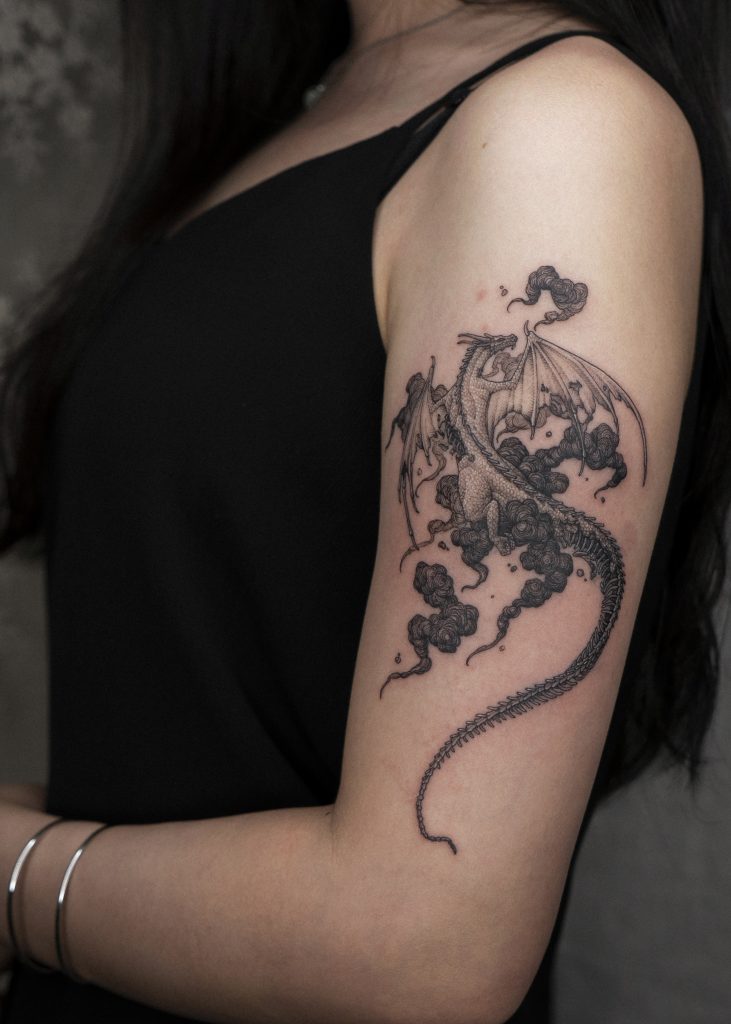 What do you like to tattoo and what would you like to do more of? I like to tattoo anything that I can express in my style. But I especially like to tattoo my signature material – dragons and snakes.
How do you see your tattoos evolving in the future? I think tattooing will stay on the timeline it's on at the moment. It just feels like it's continually moving as it always has but when we look back we'll realise how much change there has been.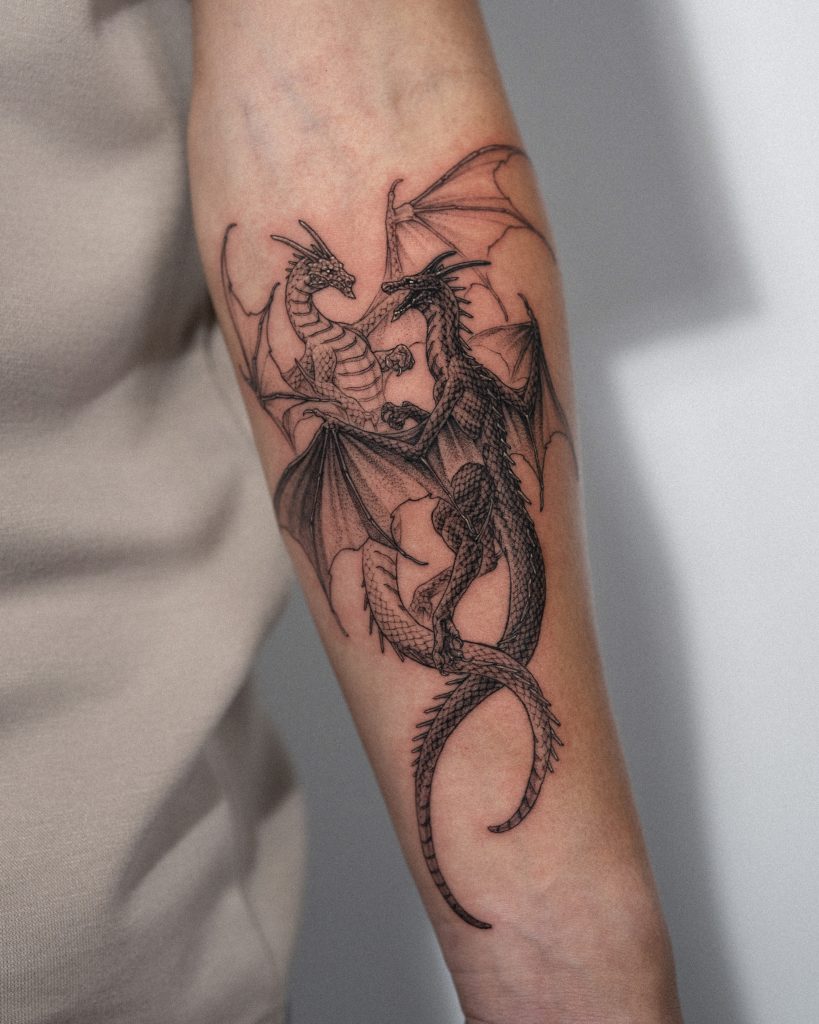 Where's been your favourite place to travel and tattoo? I have worked in a lot of countries and experienced different places. Based on these experiences, I think the best environment is one that follows the rules of sanitation and allows you optimal space to move around and be comfortable.
What was your first tattoo? Do you still like it? My first tattoo is a Darth Vader Star Wars tattoo, it's a big piece on my shoulder. I love Star Wars, but I didn't plan on having these designs tattooed on me at the beginning. I got this tattoo because I wanted to know what being tattooed was like, so I knew my customer's point of view and could learn the technicalities of tattooing. I don't regret getting it and the experience taught me a lot.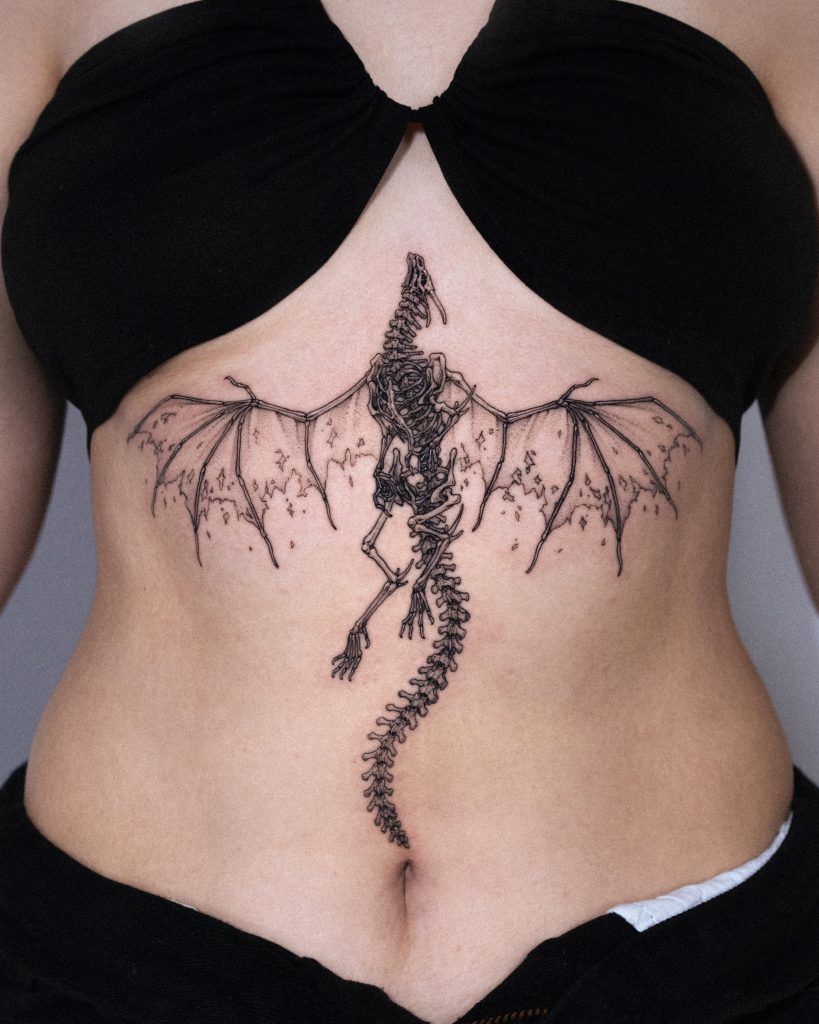 How has your tattoo collection developed since then? After my first tattoo I have only gotten tattoos from my favourite artists. For example I have tattoos from @oozy_tattoo and @zihaes.tale.
Do you have any more travels or guest spots planned? I'm open to travelling to any place but for now I think I'll be tattooing in Korea for a while.
What's the tattoo scene like where you are? The tattoo scene in Korea is not particularly pleasant, because tattoos are still outside the bounds of the law.
I am working as an executive at the Tattoo Union, which was established to legislate tattoos in Korea, and I am working for the rights of tattooists.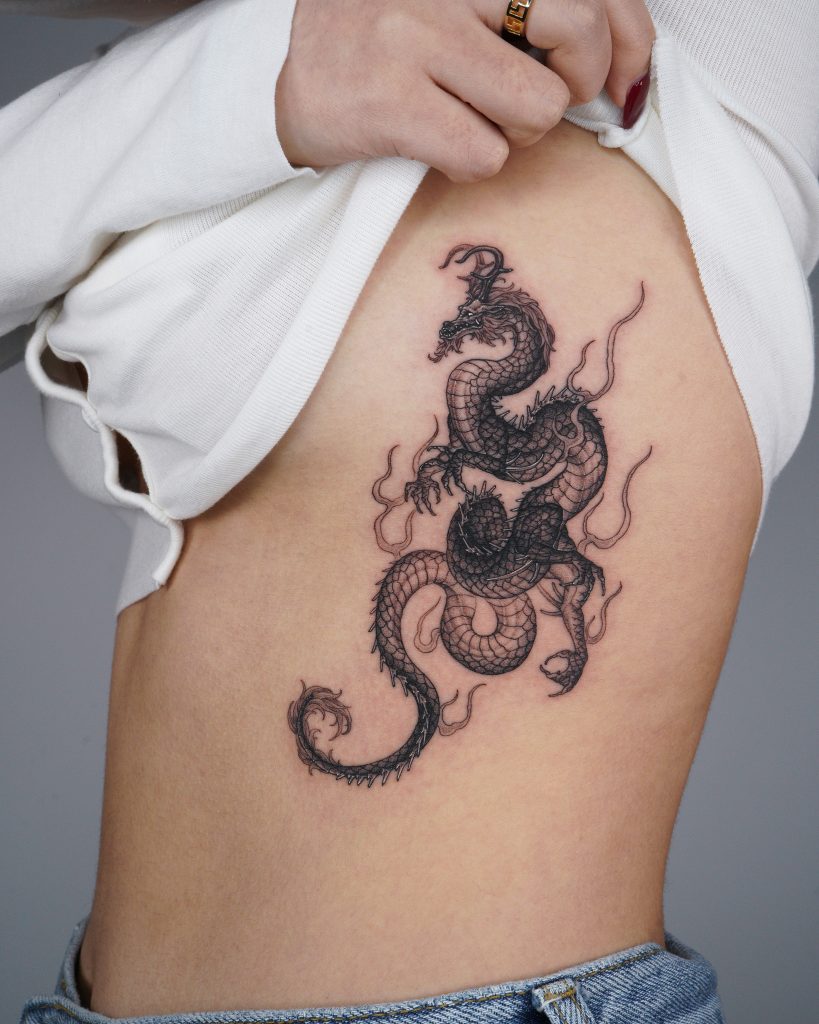 What do you do when you're not tattooing/drawing? I spend most of my day doing tattoo-related things. When I finish my tattoo work, I work through my reservations and consultations. I also produce content to upload or draw a design and the rest of the time I'm sleeping.
Some people say that this kind of life is unfortunate, but I'm happiest when I work.
What moment in your career are you most proud of? Although it's much better now the recognition tattoos and tattooers get in Korea is still very bad. Often though my work breaks people's preconceived notions of tattoos and some of these people even end up getting a tattoo from me.
I think my proudest moments are when my work contributes to the positively change the way tattoos are perceived.
Follow Intat for more incredible linework dragon and mythical creature tattoos.