Tattooer Pauline (taken from his mother's baptismal name) creates beautifully delicate fineline tattoos at Inktable in Seoul, Korea. We chat to Pauline about capturing the feelings of a specific moment in his tattoos…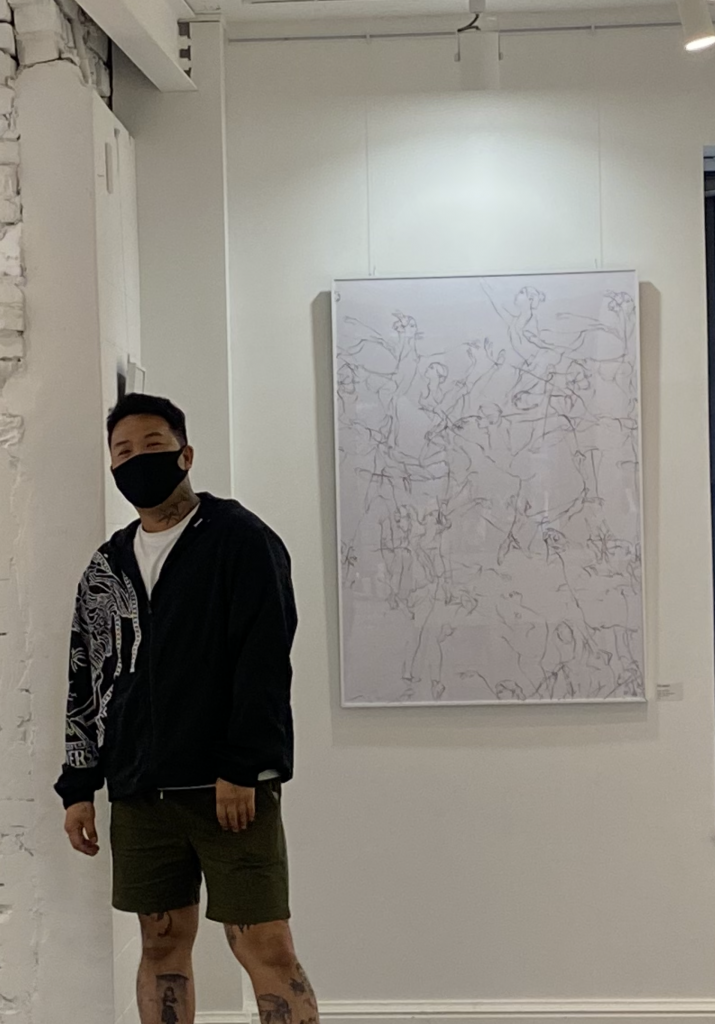 Why did you want to become a tattoo artist? There are many reasons, including thoughts and memories that I don't want to forget. Tattooing allows for elements of beauty in my life. It also indicates a direction and ideals that I want to live in and live by.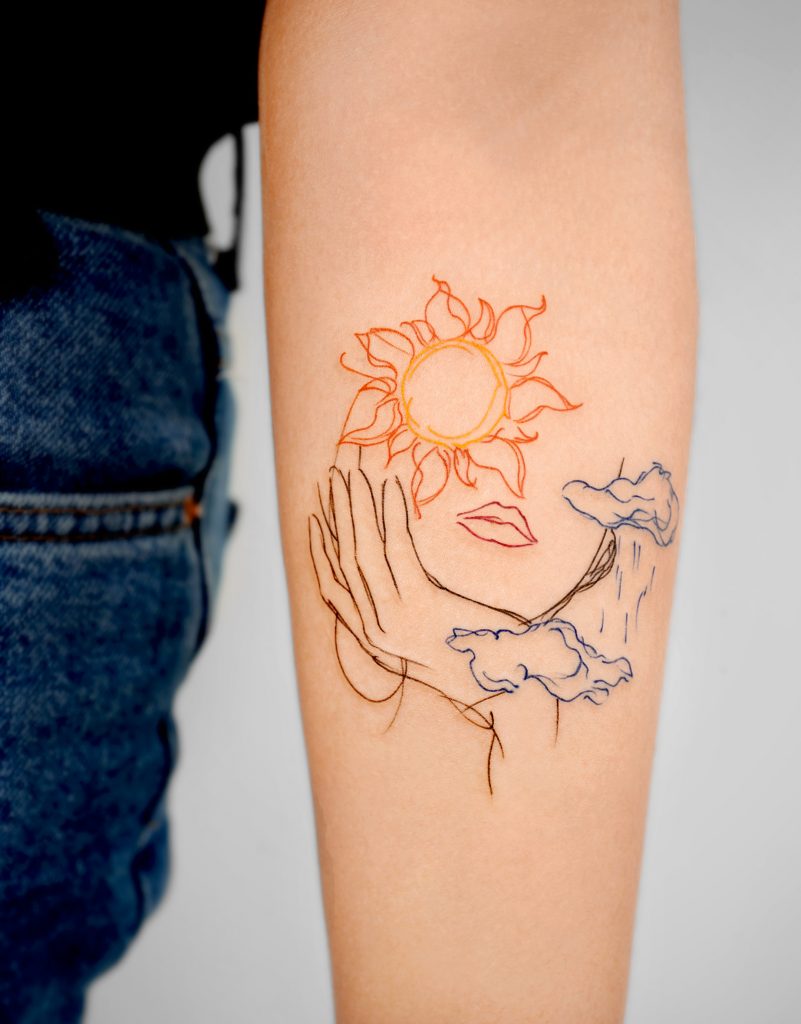 How did you become a tattooer? Since I was young I have encountered art in my natural environment. Being around art so much inspired me to go to university to study sculpture.
I was attracted to painting and the field of tattooing and so wanted to study this too. While studying sculpture, I fell in love with tattooing and creating my own paintings, especially the idea of engraving these onto skin.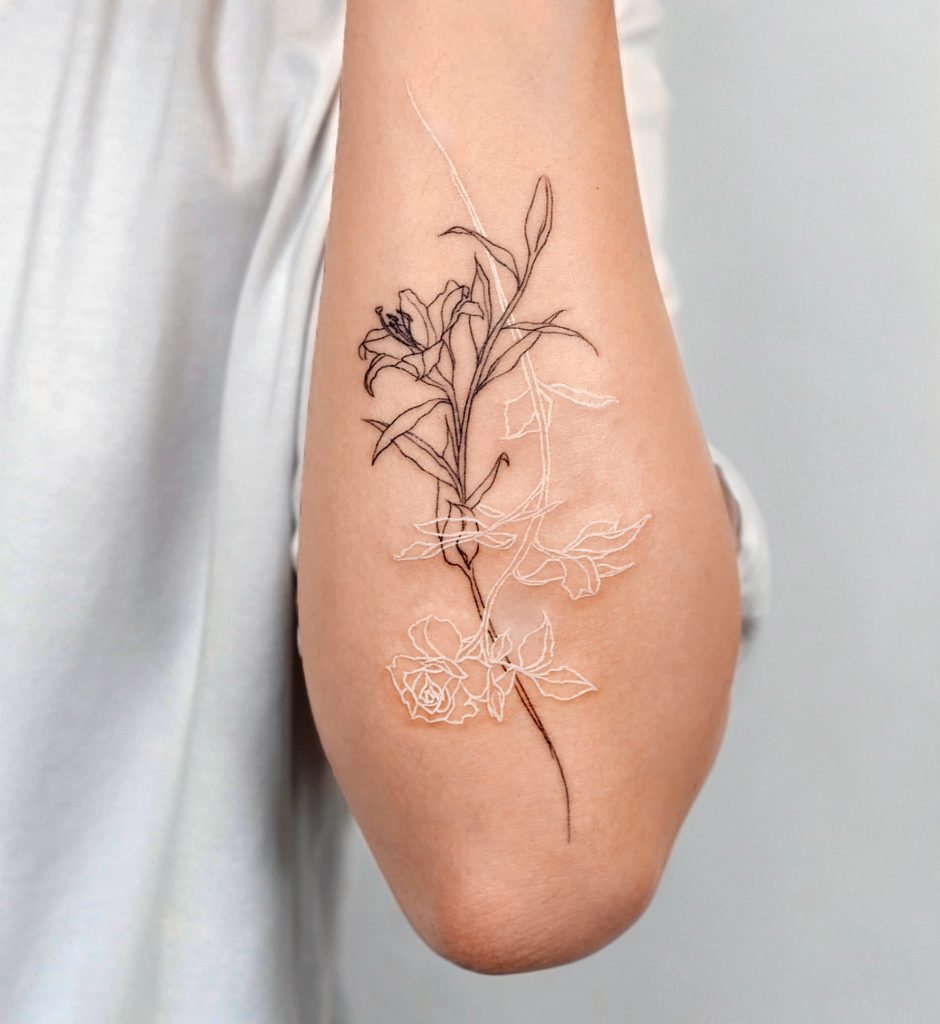 How would you describe your style? I think my tattoos capture the emotions and stories of the moment. Due to the nature of my line drawings it's difficult to get the same picture more than once. So, I can only draw the lines and the feelings expressed in that very moment. I think it's this part that is so attractive to me and my clients.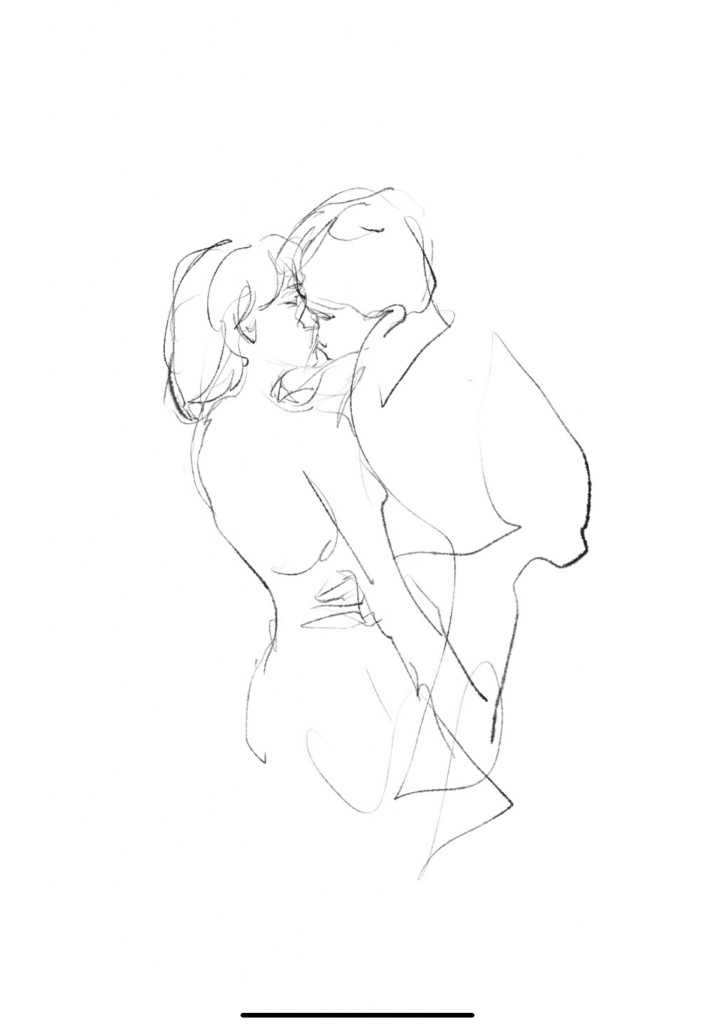 Have you always tattooed like this? No, there's been a lot of changes in how I paint. At first I did blackwork and oriental paintings as I liked this painting style. However, I was always drawn to line style paintings without realising it and then I openly fell in love with linework.
Your lines are mainly in black, do you prefer this over colour? I don't insist on black, but I think I prefer black to color. In my tattoos I like to change the thickness of the line as well as the strength and weakness of it. Personally, I think black can express these things best.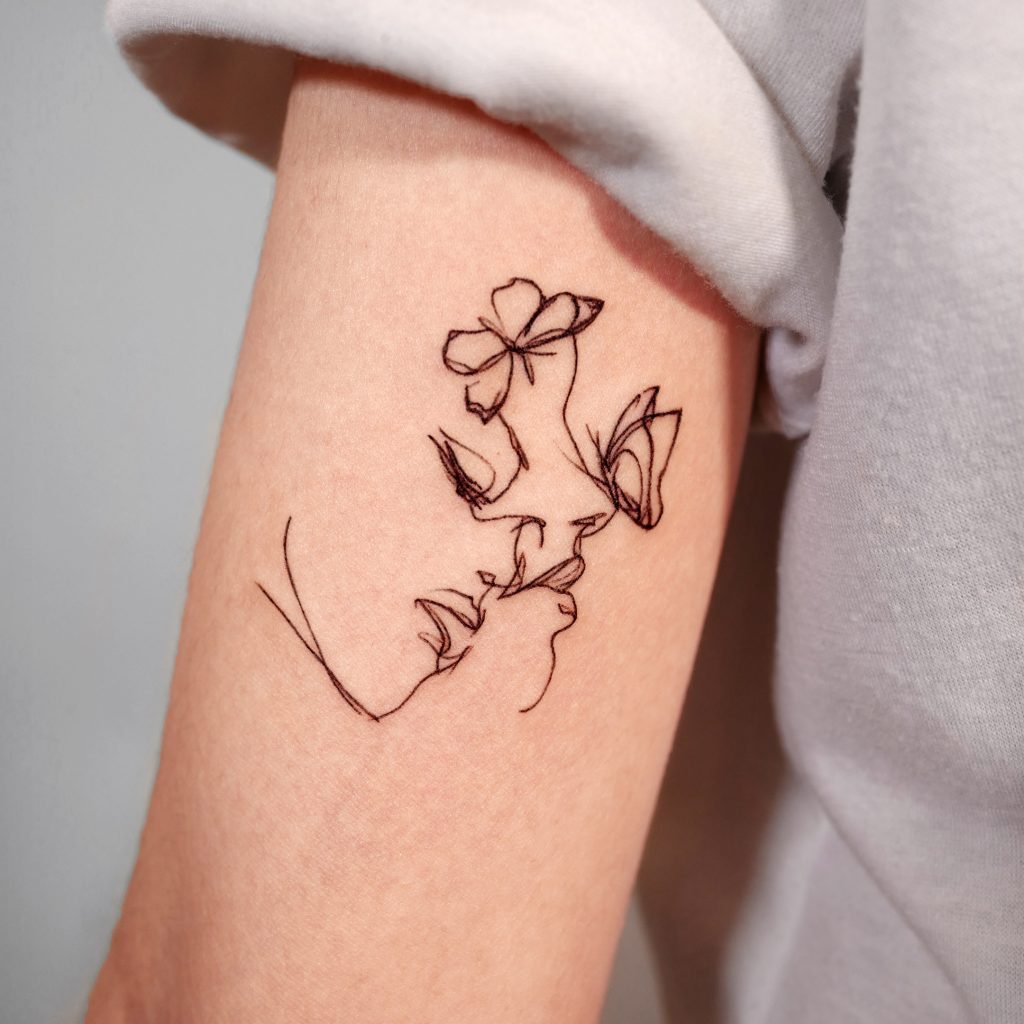 What inspires your designs? In the past I was very inspired by Klimt's drawings and Egon Schile's drawings. These artists are one of the reasons why I became more interested in drawing.
I always try to look at other artists' paintings to broaden my horizons. Mainly because other paintings, music and movies are also inspired by areas of art that surround them.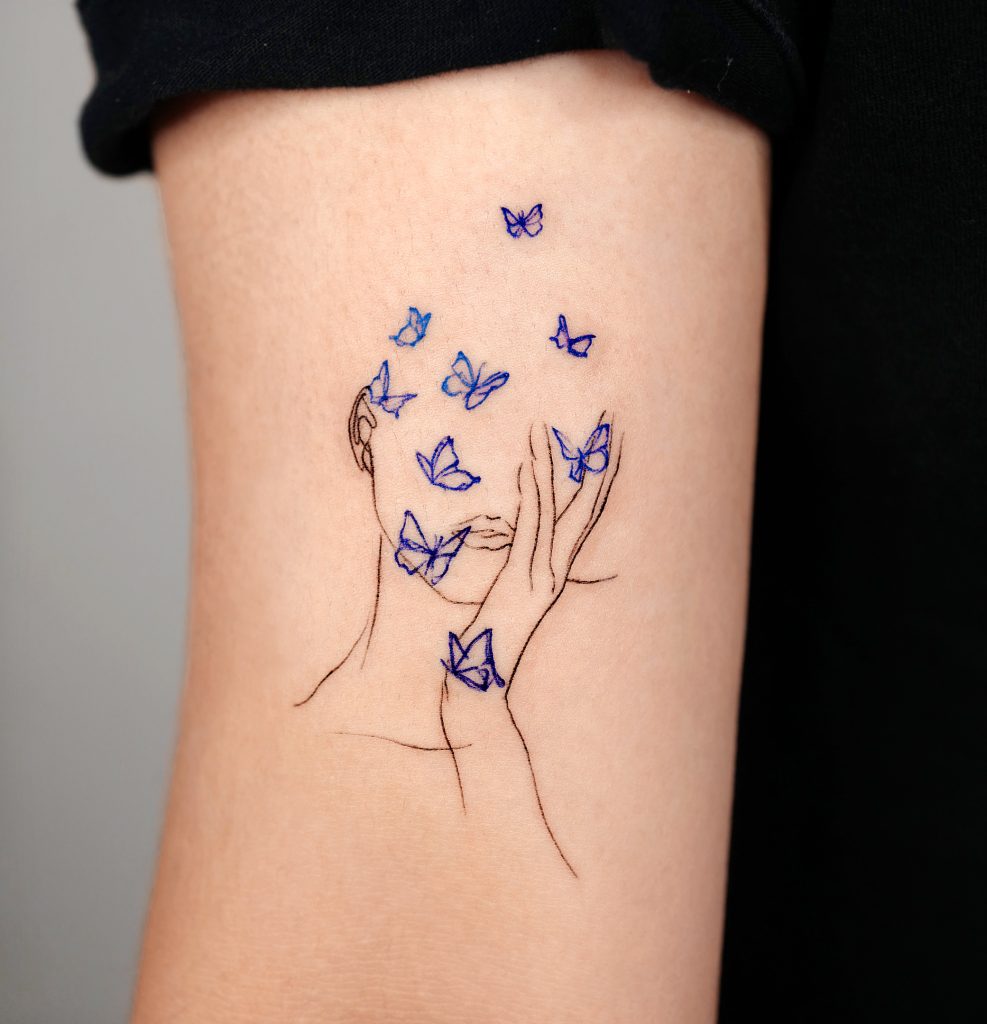 What do you like about tattoos? Tattoos are a way that you can live with pictures of your own stories. Then when we see a tattoo we remember ourselves and others from that time. You can express your personality through them and to me they're a part of art.
What do you love the most about being a tattoo artist? I get to do what I like to do. It's a very good thing as I love painting and I'm able to do a job that's related to it. I also like having a free schedule and control over my time, that's one of the many factors that makes it so good.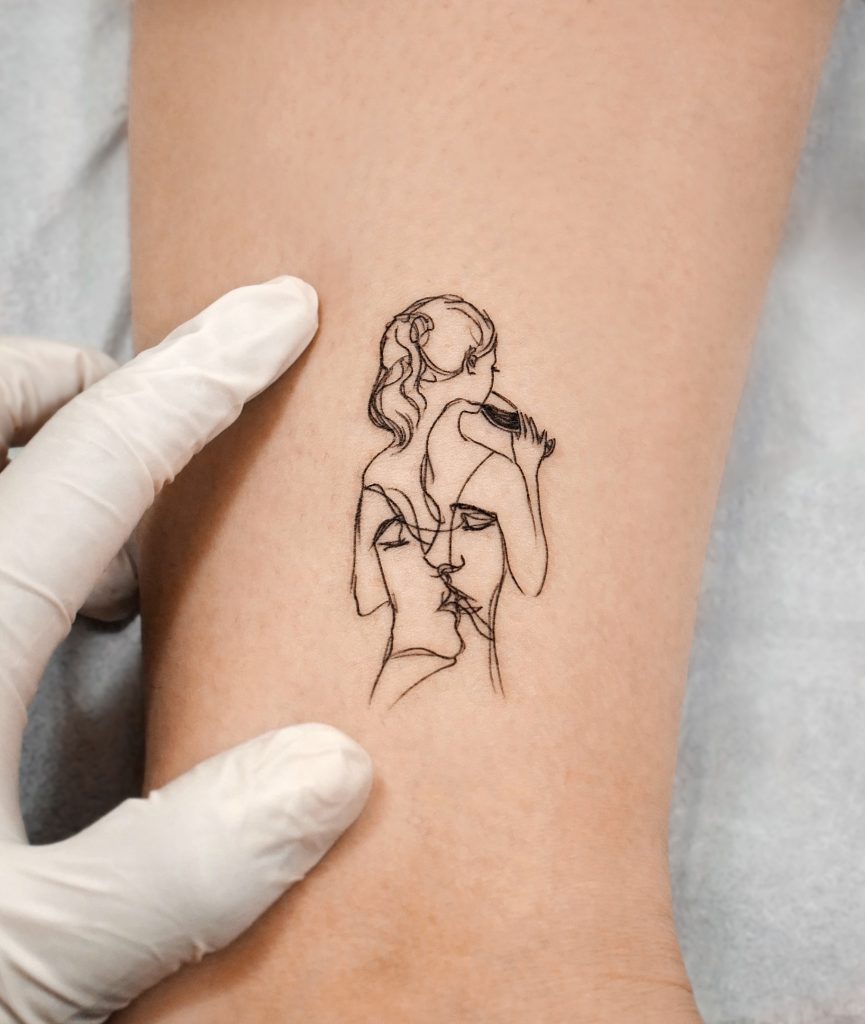 Can you tell us about the process behind linework tattoos? When you're painting, you're drawing and so you're creating a line without any hesitation. It's different when you're transcribing that line into a tattoo. You have to express every line well from the neat ones to those with strong and weak points too. I think it's better to make a line in the skin rather than draw it on paper.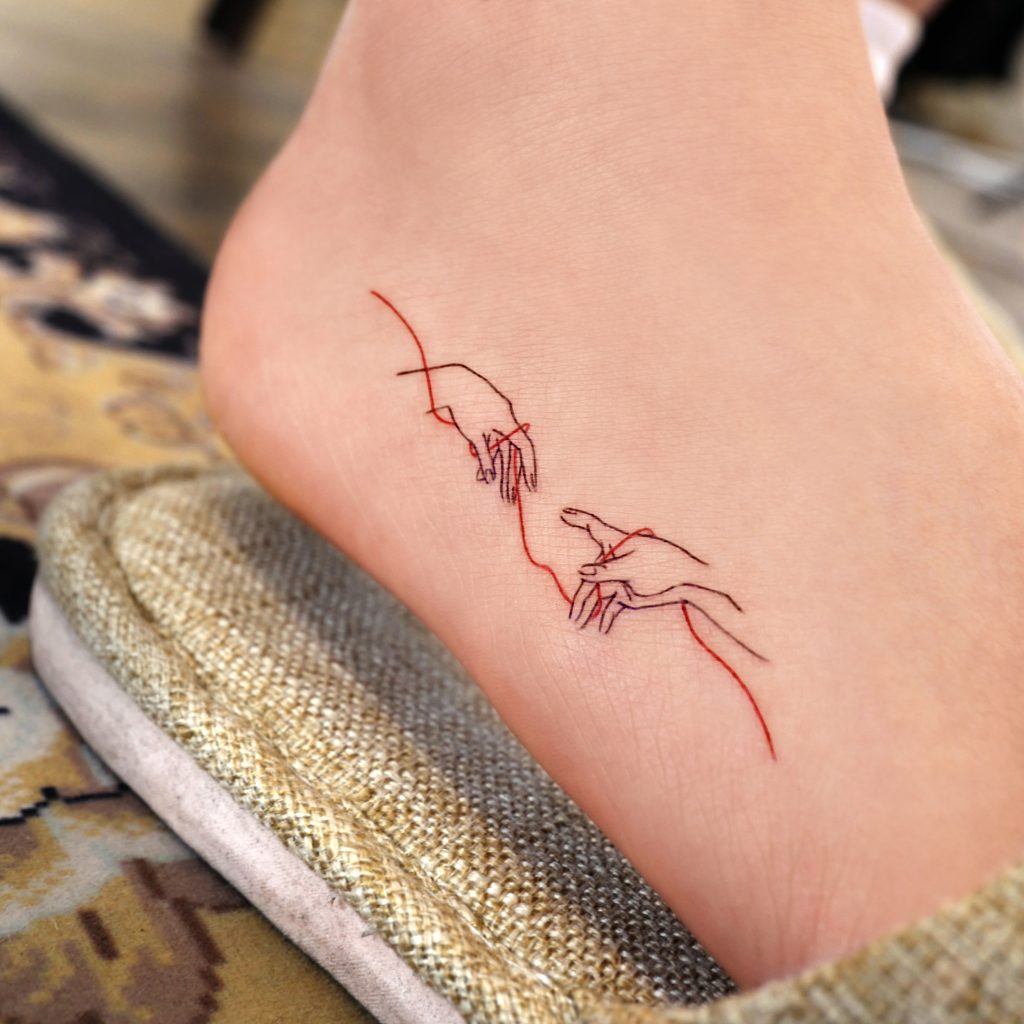 Tell us about your own tattoos, do you collect them? Yes, I have a lot of tattoos. I have the face of my mother, whom I respect, engraved on me. Then there's also a figure from Korean history, this tattoo helps to give me direction and live the life I want.
Sometimes I collect tattoos because I just like the artist's paintings. I have a wide variety of tattoos.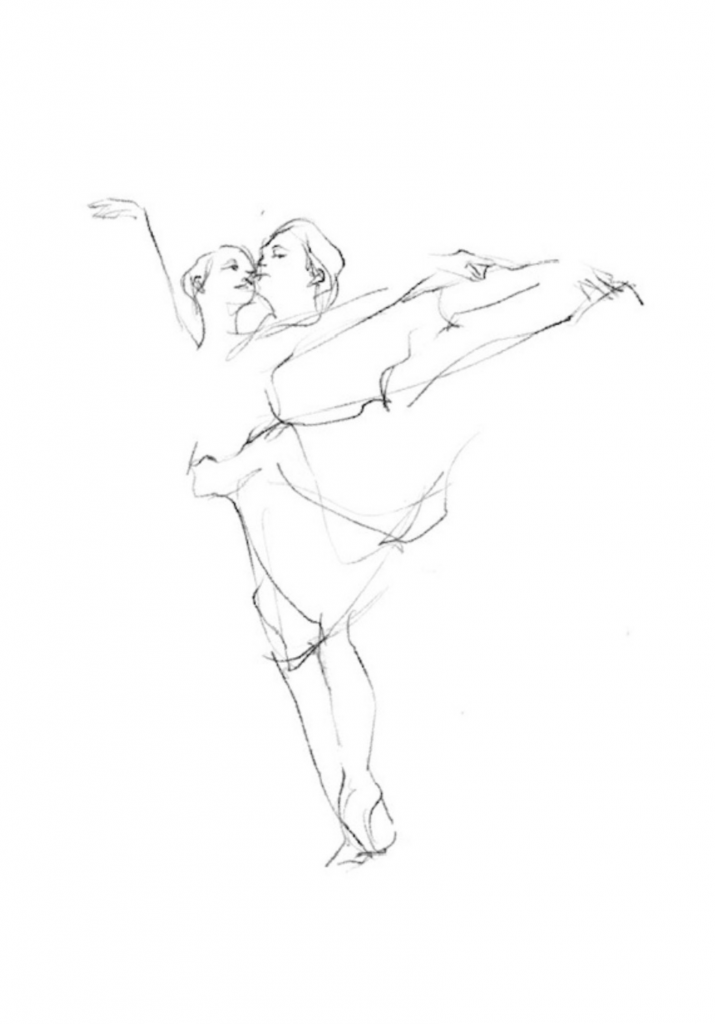 When in your career have you felt the happiest? My tattoo appointments are a time where I can be supportive of people. Everyone has pain and some people want to overcome their pain by getting one of my tattoos. I feel proud and happy to be an artist who can be of any help in other people's lives.
Do you have any guestspots or travel planned? I have been to so many countries including Germany, America, England and France. I'll be in Singapore soon but currently I don't have a planned schedule.
Make sure to follow @pauline.tattoo for more beautiful tattoos and travel plans.