Tattooist SOP works in Yeonhui-dong, Seoul where he creates beautifully delicate linework and handwritten tattoos. We chat to the artist about his style and life as a tattooer in South Korea…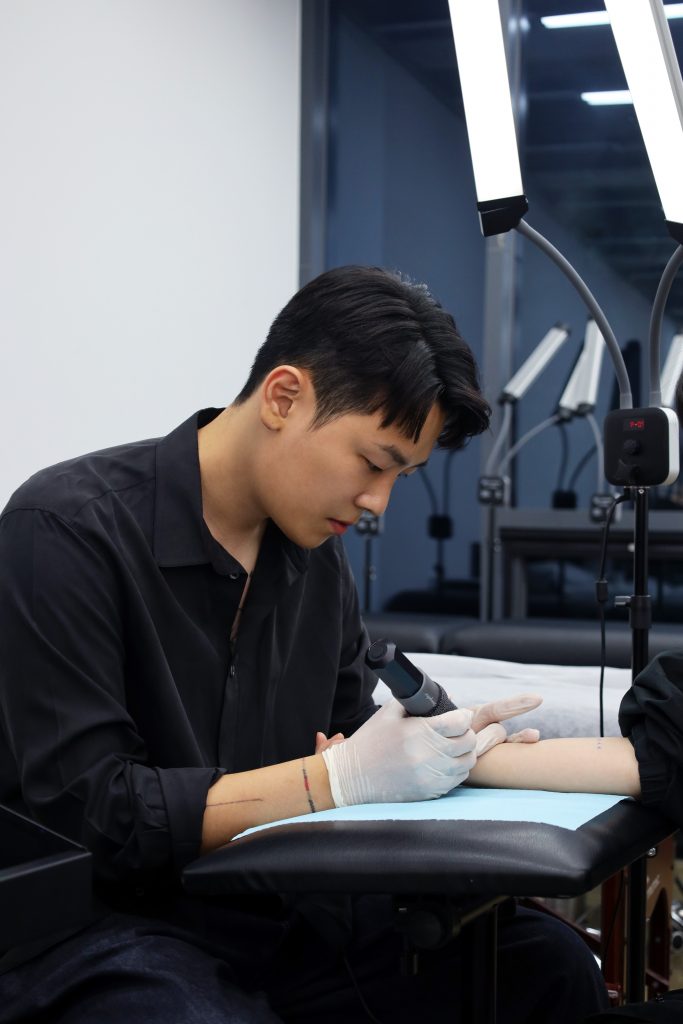 How long have you been a tattoo artist? It's already been six years since I started working as a tattoo artist. Without taking a break, I started this job right after I completed my mandatory military service.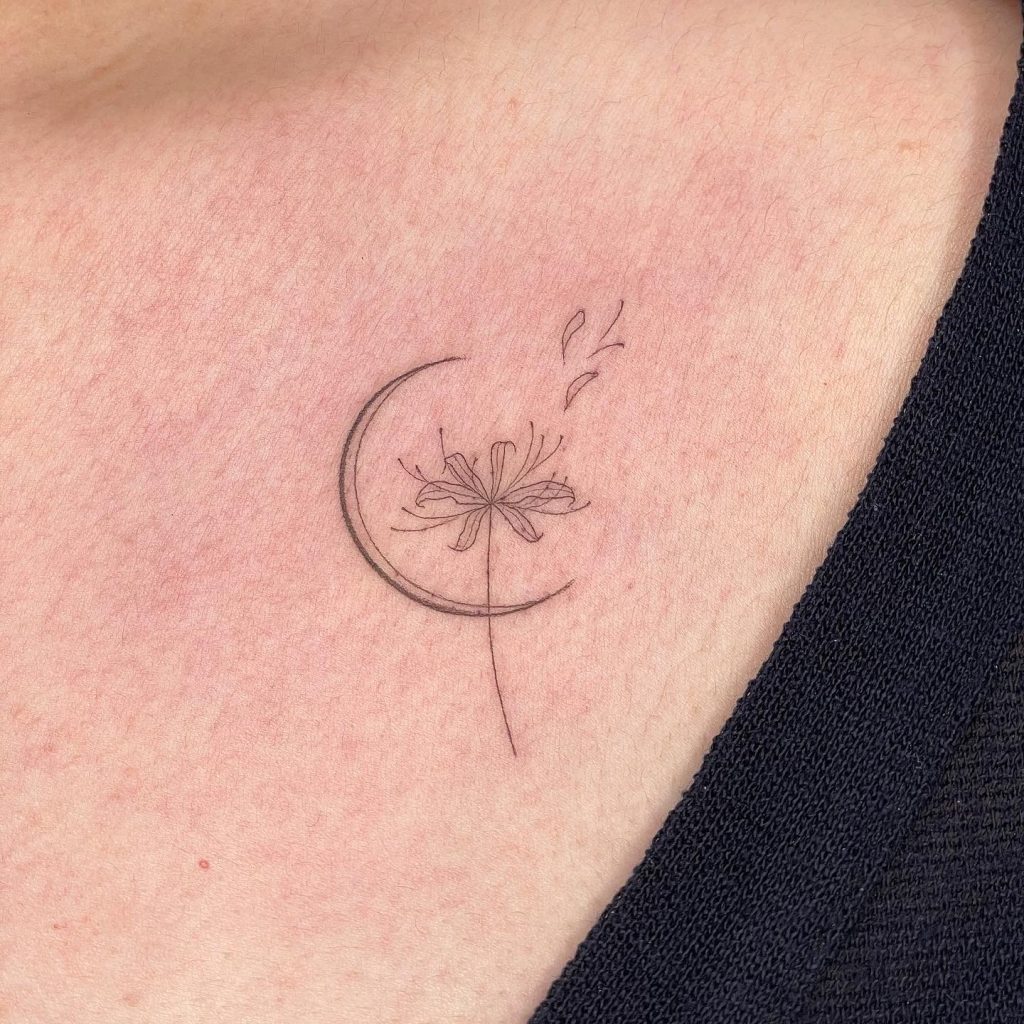 Why did you want to become a tattoo artist? Do you have a background in art? I have studied art since middle school. I majored in sculpture, after I studied art in high school and chose to do the same major in college.
I knew about tattooing before I did fine art, but I never considered it for a career. During high school we had a career counselling day, especially for fine art students, run by the vice principal. He told me that tattooing existed as a job and after that I became interested in tattoo artists. I'm still grateful to the vice principal for giving me that advice.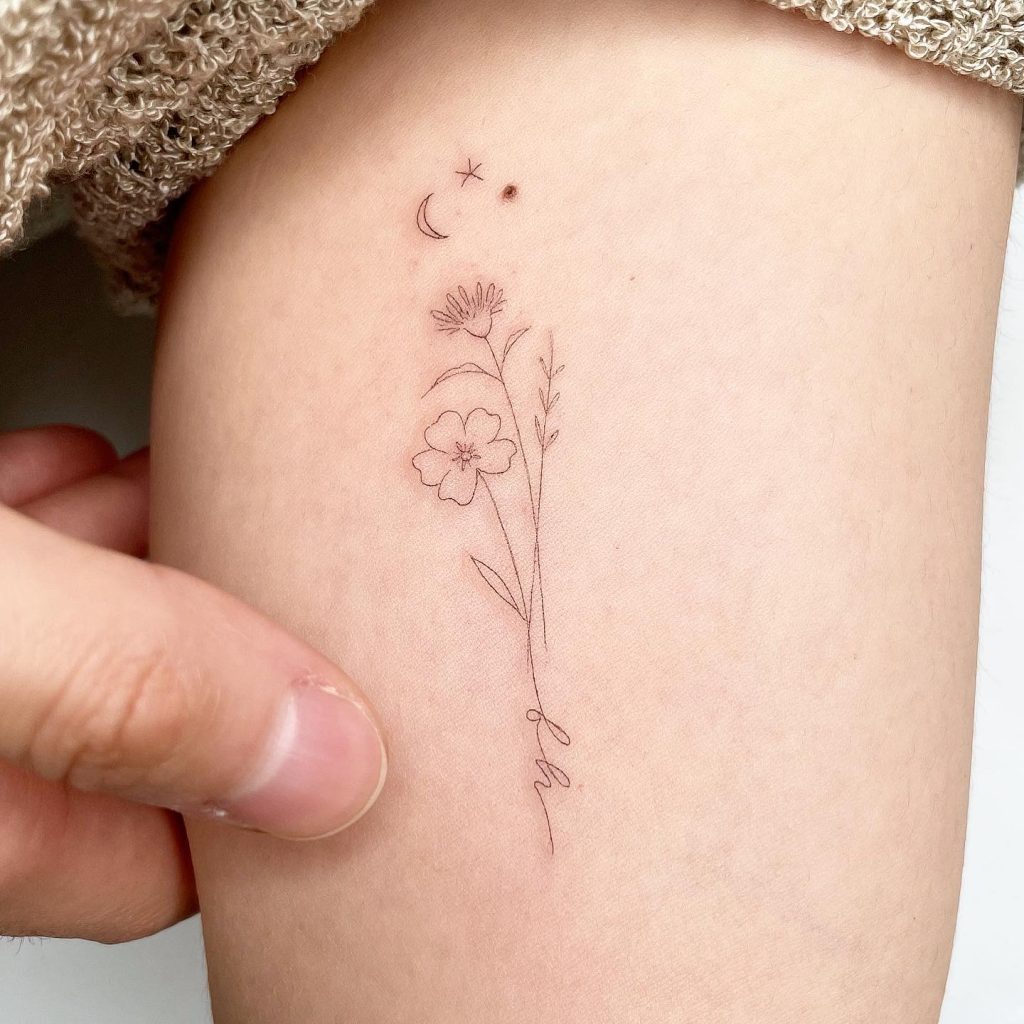 How would you describe your work? I hope my tattoos look like an accessory rather than a typical tattoo. They're not noticeable because they're thin and small, but that makes them more precious and special.
As we wear our favourite accessories all over our bodies, my tattoos are the one and only accessory that's for the rest of our life.
This is my attitude towards tattooing and I will continue to work with this belief. In addition I think my delicate work is so attractive, so much so that it can have a positive effect on people even if they think tattoos are scary.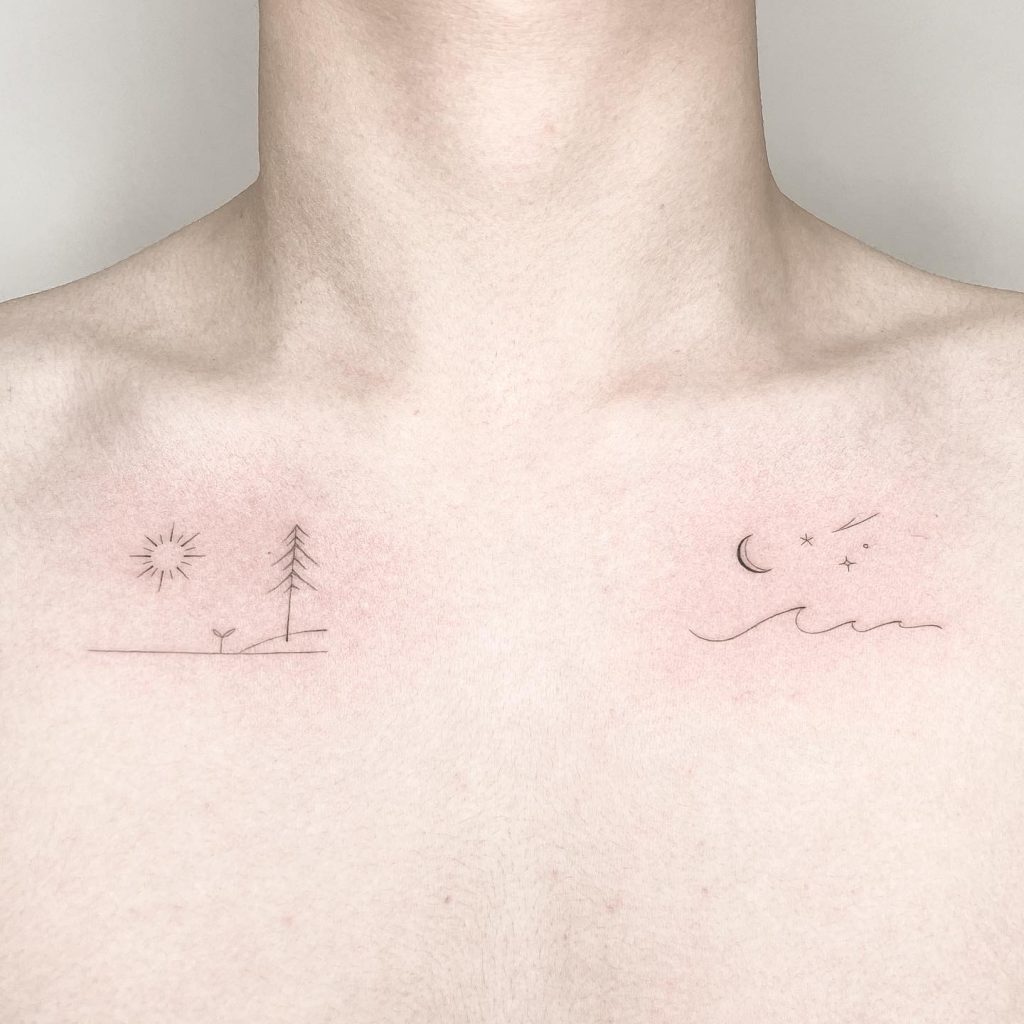 You create a lot of script tattoos, what can you tell us about these? The lettering tattoo designs that I make are with my own handwriting, which my clients choose to get tattooed with. I have loved handwriting since I was a kid, so when I started as a tattoo artist, I began making designs using my handwriting.
There are a lot of tattoo artists that work with existing typefaces or ones that aren't their own, so I feel especially proud of my handwritten tattoos.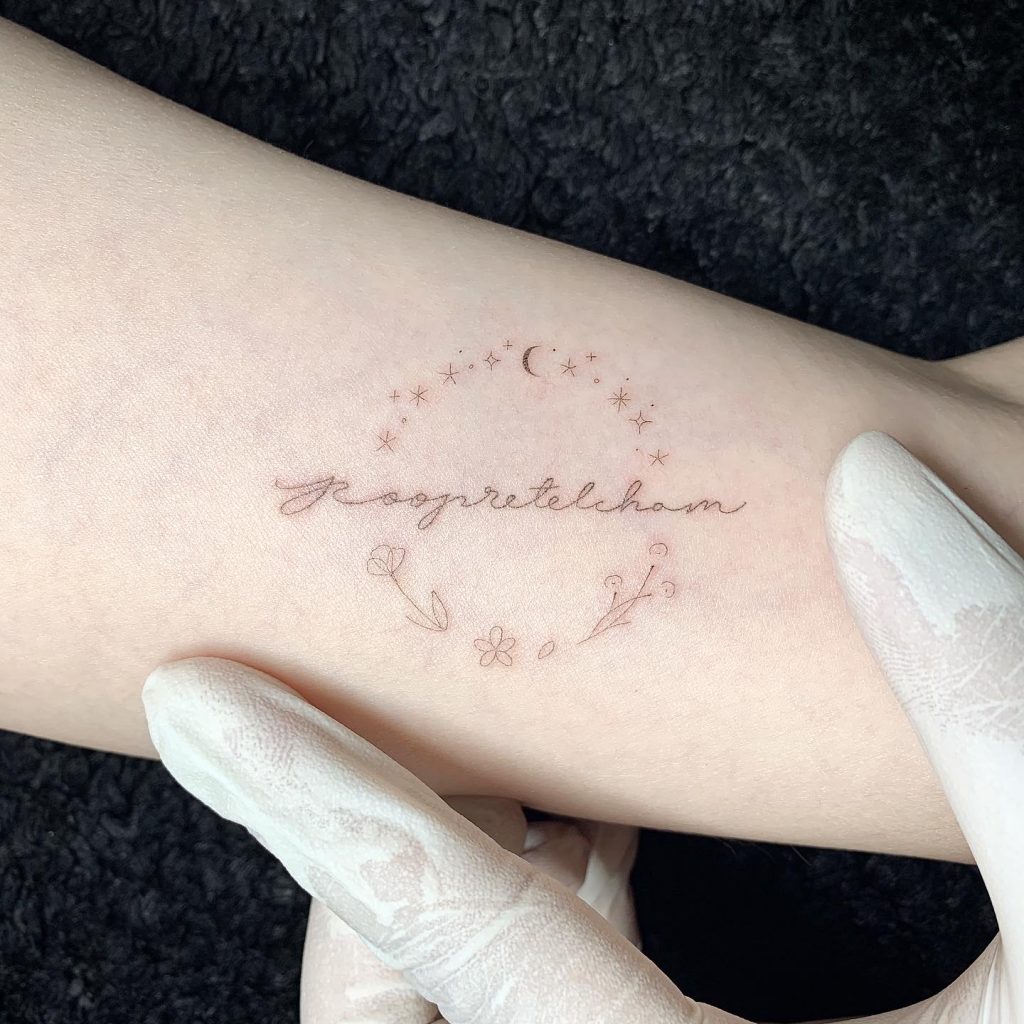 What drew you to linework rather than colour? Has your background influenced your style at all? I think black is the most basic and simple colour, and it can be seen for a long time without anyone getting tired of it. That's why I was fascinated by black in the first place, and started to use only black ink.
As I mentioned earlier, I studied sculpture in art high school. However, during my school life, I enjoyed drawing small pictures, scribbling and handwriting rather than making sculptures. I have always liked the neatness of a black line drawing rather than drawings with colour.
I started tattooing by taking advantage of my strengths, and now I am very happy to be able to work with the things I have enjoyed since I was young.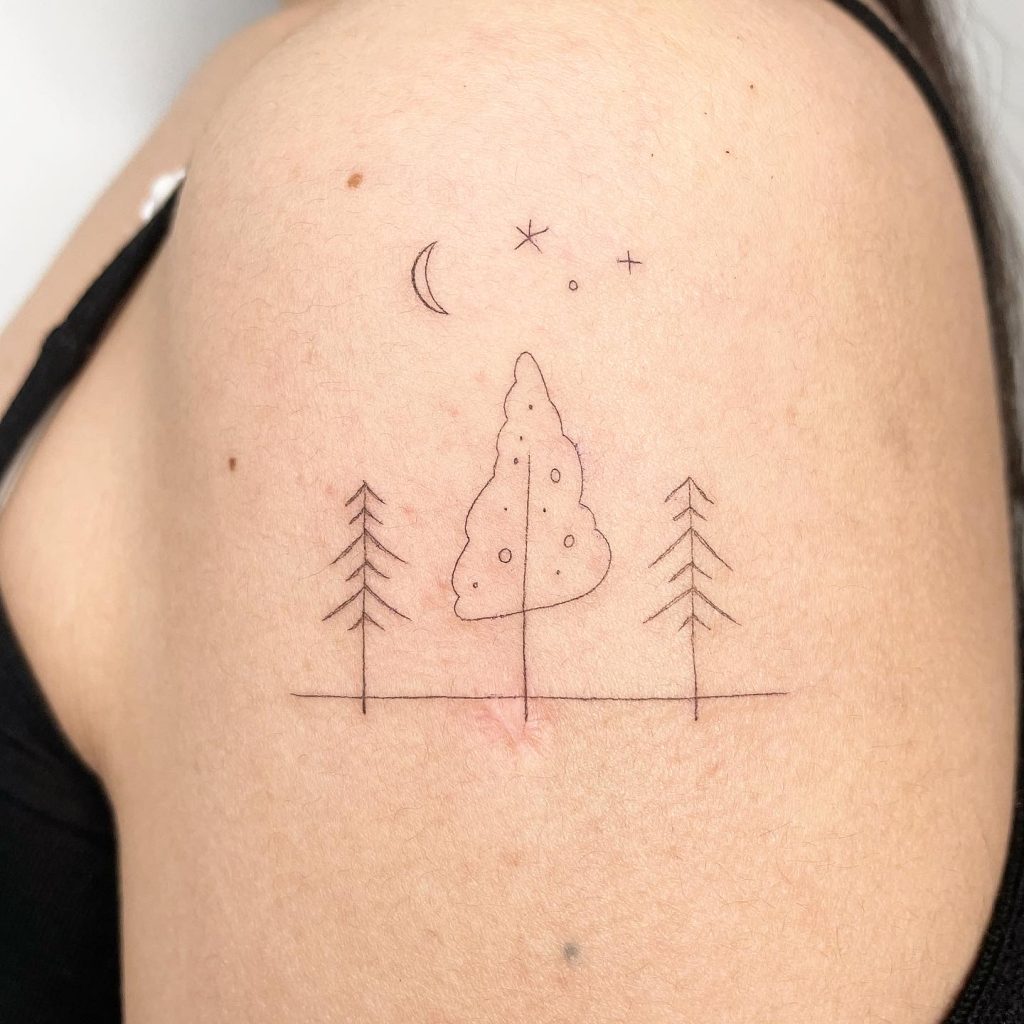 Your tattoos are super delicate, what's the process behind these? I think delicate tattoo designs are related to my personality – I enjoy organising and cleaning. People often think I'm a woman because of my work style, but I'm actually a man!
I've always admired works like dioramas and miniatures and I'm attracted to small and detailed things – I like to find the details when I look at things.
My tattoos are very thin which makes them special, unlike other tattooists I always use single needles so my work looks delicate and smooth.
It cheers me when my client gets one of my tattoos and says: "I've never seen such a thin tattoo before and I love it because it's so thin."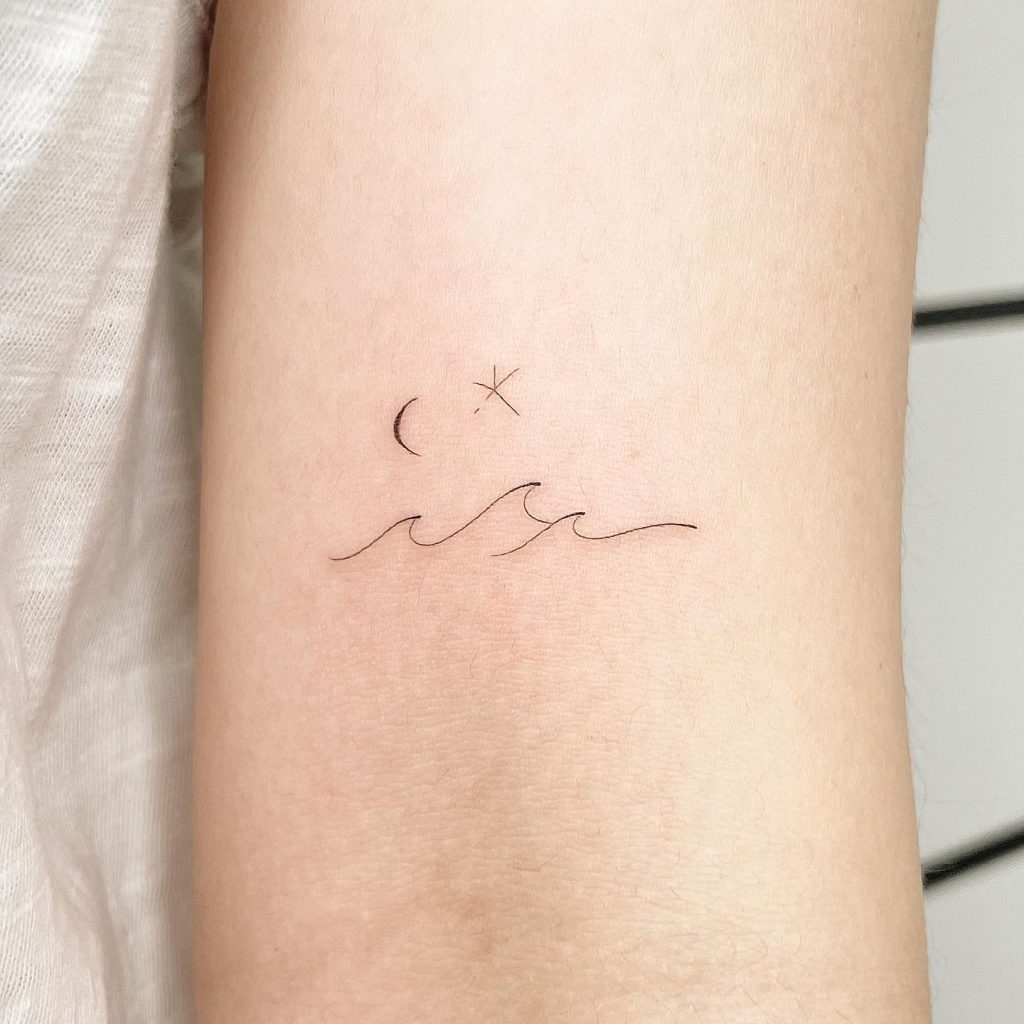 What inspires your tattoos and what do you like to create? My work is inspired by the details of things and is a result of me reinterpreting what I see. For example; paintings on signs, small designs on candy wrappers and patterns on clothes. I'm inspired by all of this and connect this with my tattoo designs.
As I like small and delicate things, I also like to make small sculptures or objects out of clay or assemble Lego. I also like to practise my handwriting by writing my favourite phrases. This helps me to evolve my handwriting into something new, especially if I'm tattooing the same words a lot – I think it's very special.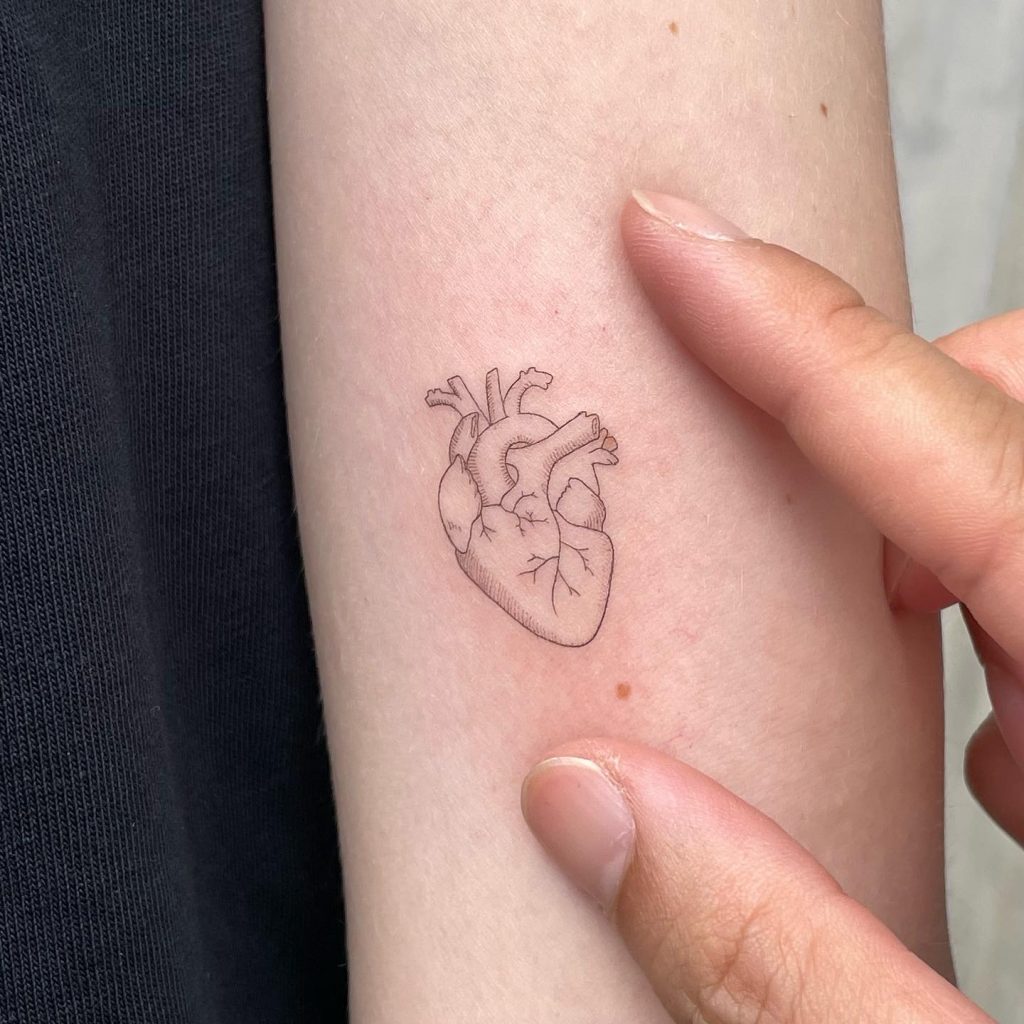 What's the tattoo culture like in South Korea? In Korea, older generations perceive tattoos in a negative way – they're recognised as a part of the gangster culture. These perceptions are changing over time, and I think my cute little delicate work can have a positive impact. In fact, people from older generations have seen my tattoos and now have a better awareness and experience of tattoos. This opportunity makes me feel proud.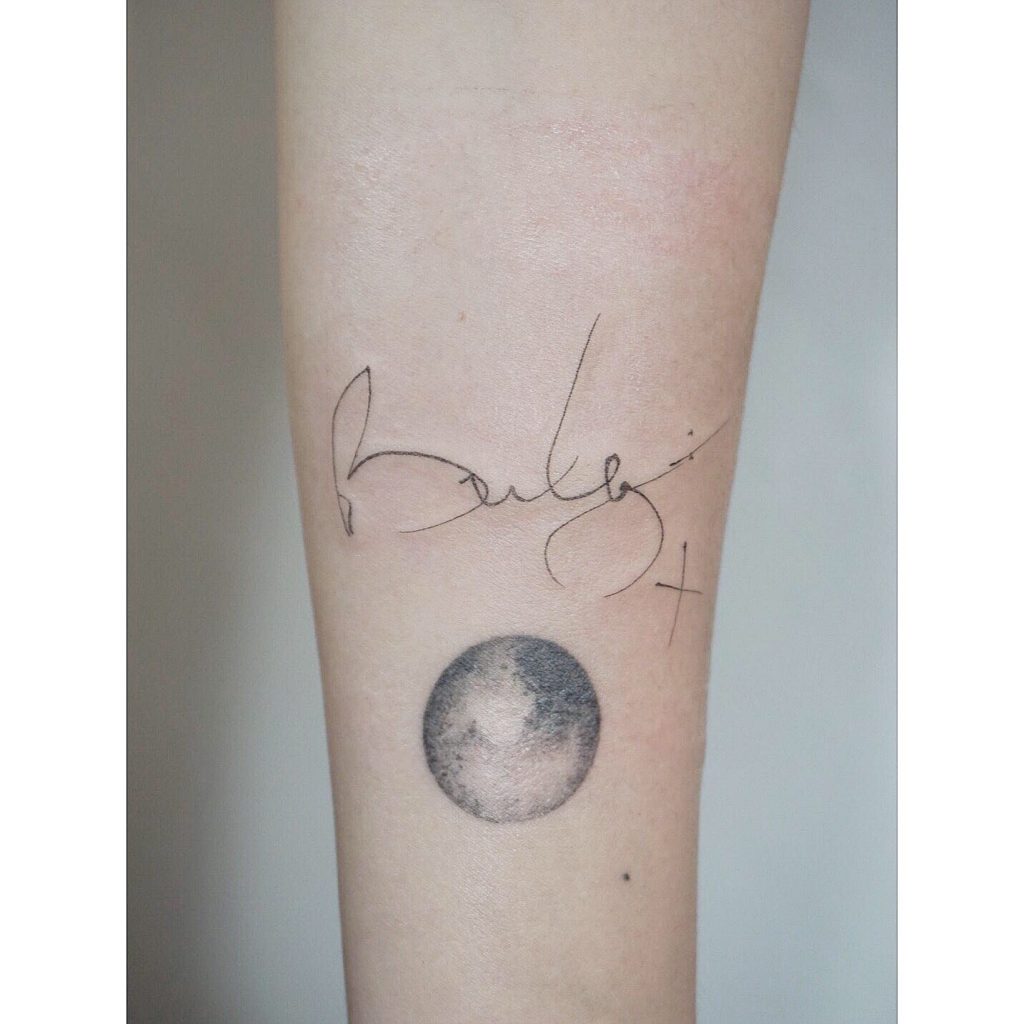 Do you have a tattoo experience that sticks out in your mind? I had a client who was a big fan of the legendary guitarist and austronomer Brian May, and at an astronomy lecture in Switzerland he autographed her arm. She wanted to get it tattooed, so she perfectly preserved it as she travelled back to Korea. I was able to tattoo his signature on her arm which was a very special and precious experience.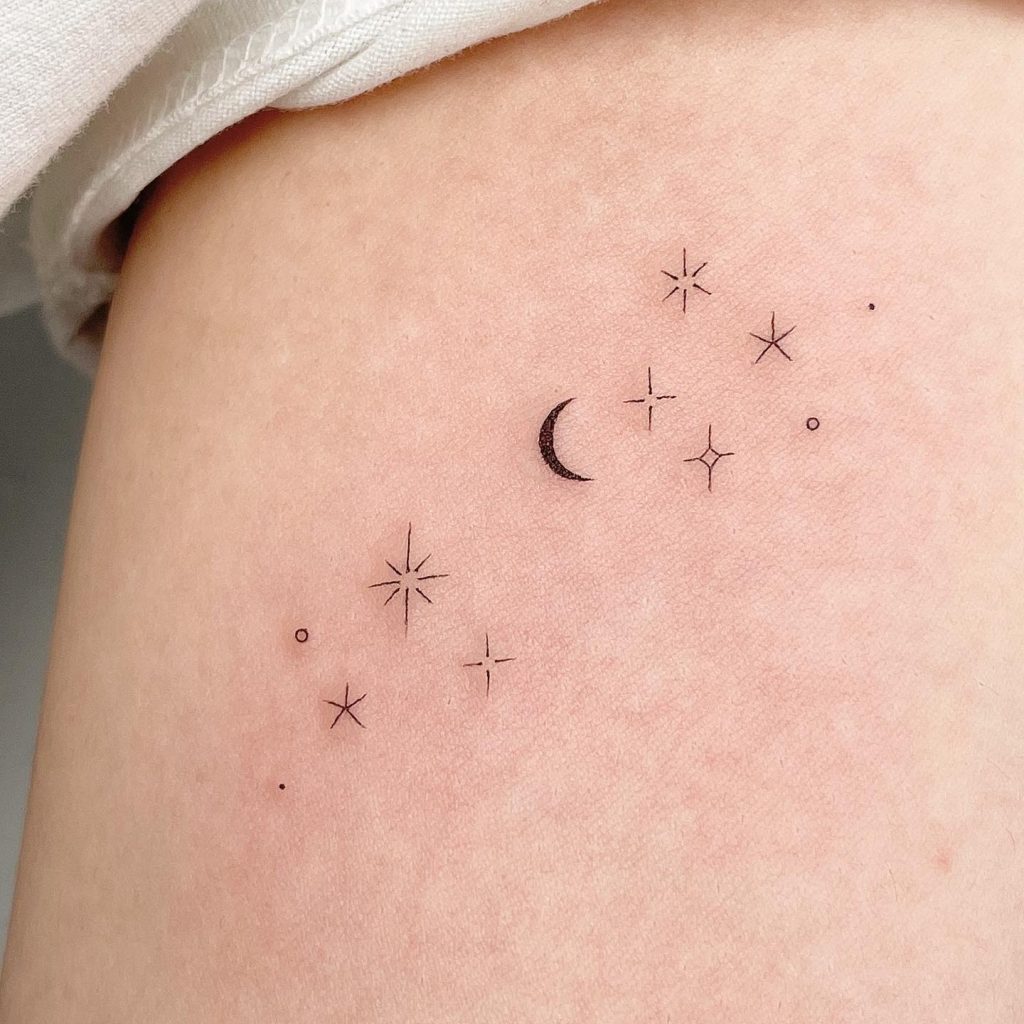 What's been your proudest and happiest moment in your career so far? I studied art from middle school to high school and entered college as a sculpture major. But I dropped out of school after a year because I wanted to be a tattoo artist.
When I dropped out of college and told my parents that I would become a tattoo artist, they worried a lot. But now, my parents are more proud of me than anyone else and they show off my Instagram to their friends.
I'm very happy that I turned my parents' worries into pride.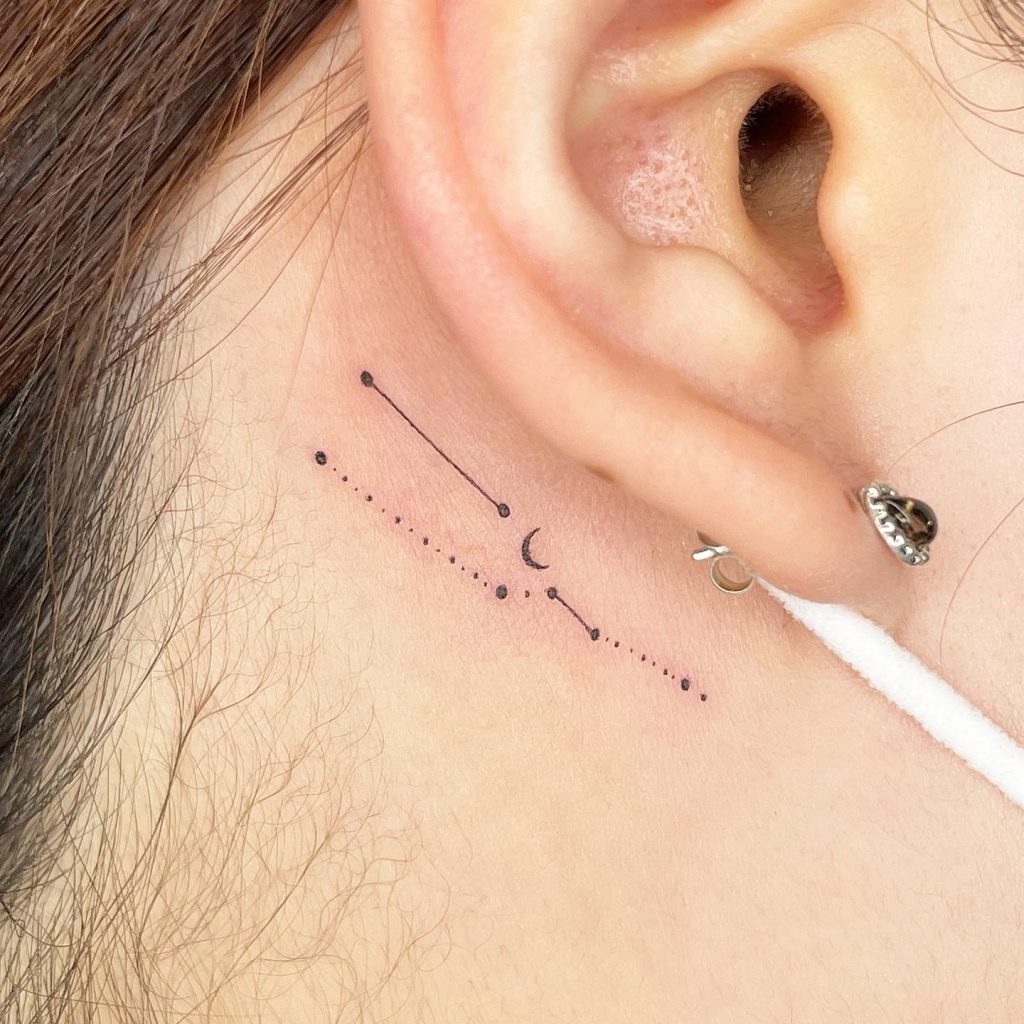 What do you do when you're not tattooing/drawing? I like to go camping as I get a lot of inspiration from nature. While I'm quietly meditating complicated things get organised inside my head. Absorbing the sound of nature helps me get myself together especially while I'm working on tattoo designs.
Follow SOP for more incredibly delicate tattoo accessories.