Tattooist Swani (@swanissober) tattoos at @mizangwon in Seoul, South Korea. We chatted to the artist about his impresive tattoo collection, one tone tattoos and where he draws his inspiration…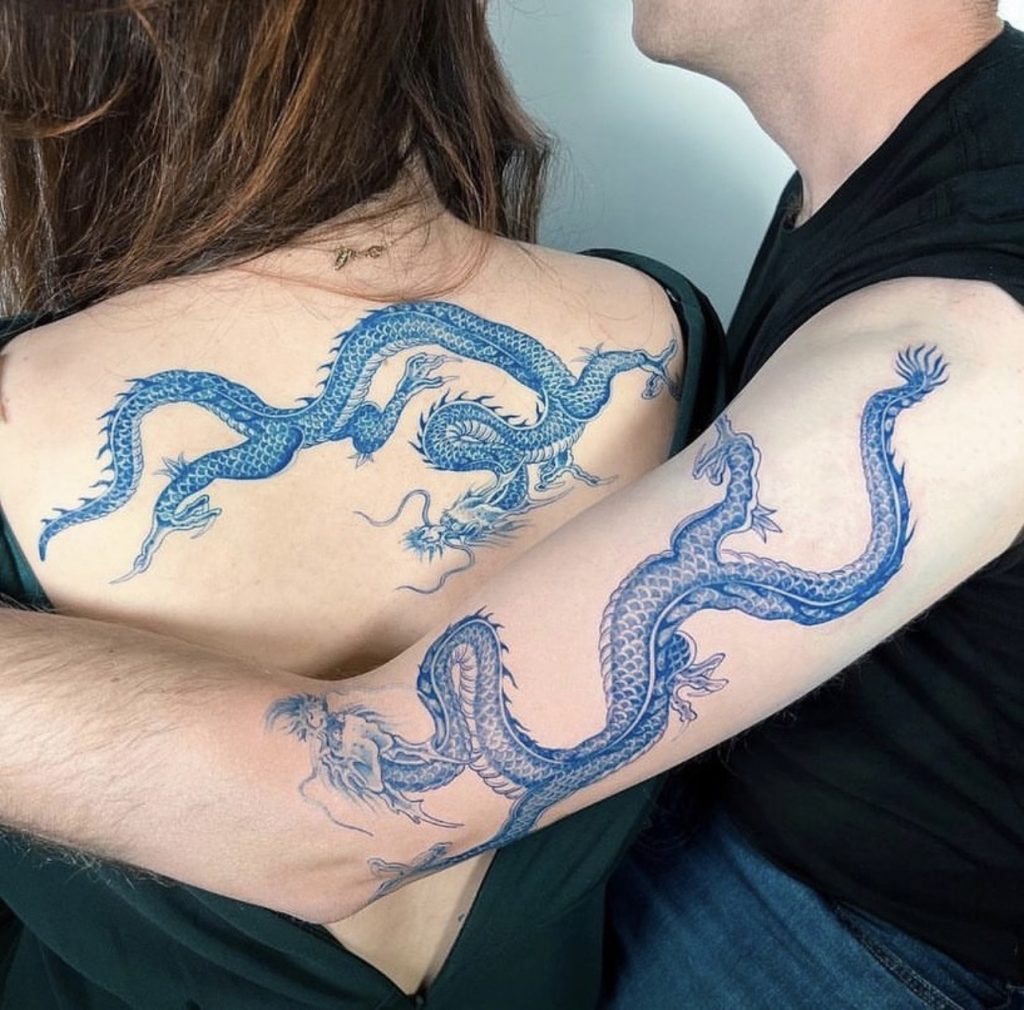 How long have you been a tattoo artist and how did you get into the industry? I've been tattooing since 2015. I studied at a french art school until 2014, then I decided to go back to Korea to learn the tattooing techniques there. I asked a studio if they could teach and they did, I started learning the skills I needed to tattoo.
The first four years were a very difficult time, but now there are customers who want my tattoos and I think I'm completely indulged in this industry.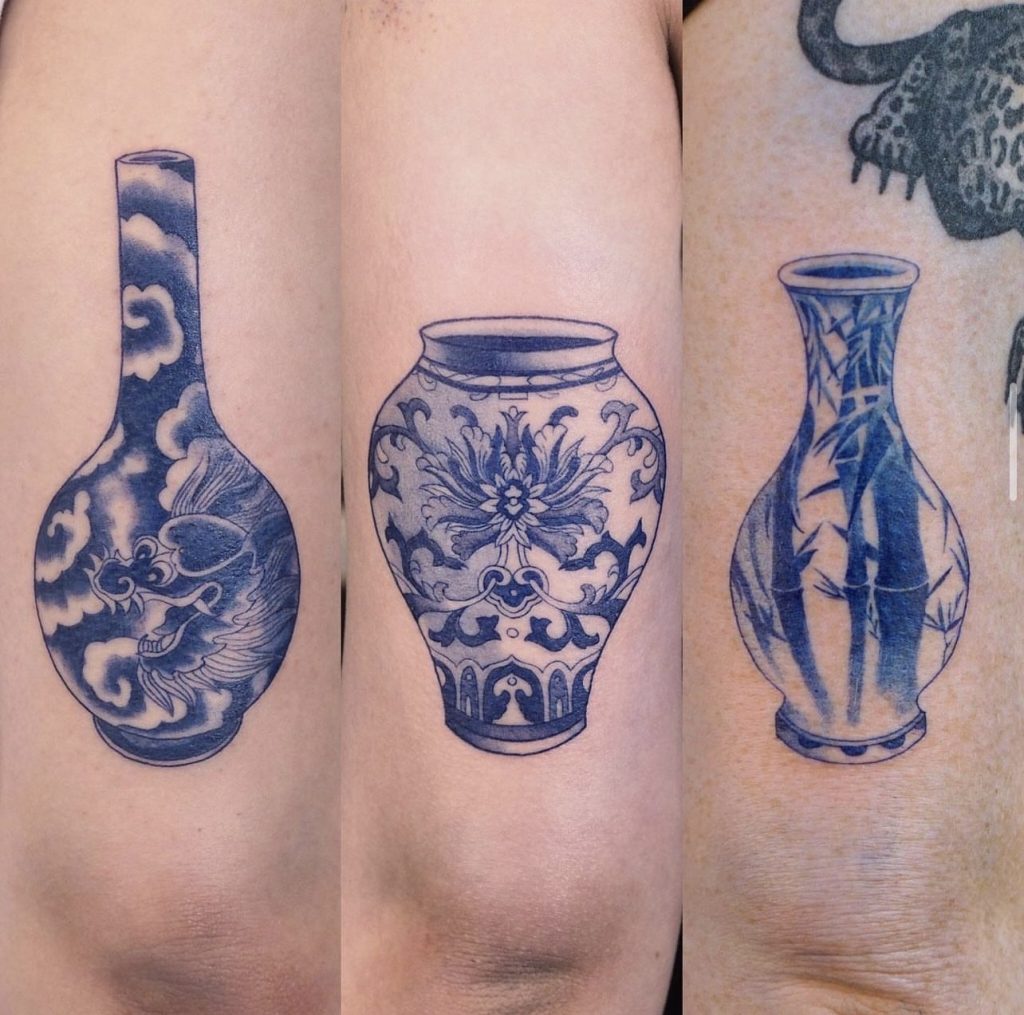 Do you have a background in art? My background is in ceramics and patterns as well as oreintal painting. It's important to know about my background for my art but it's more important that I studied the basics to develop my own style and perception.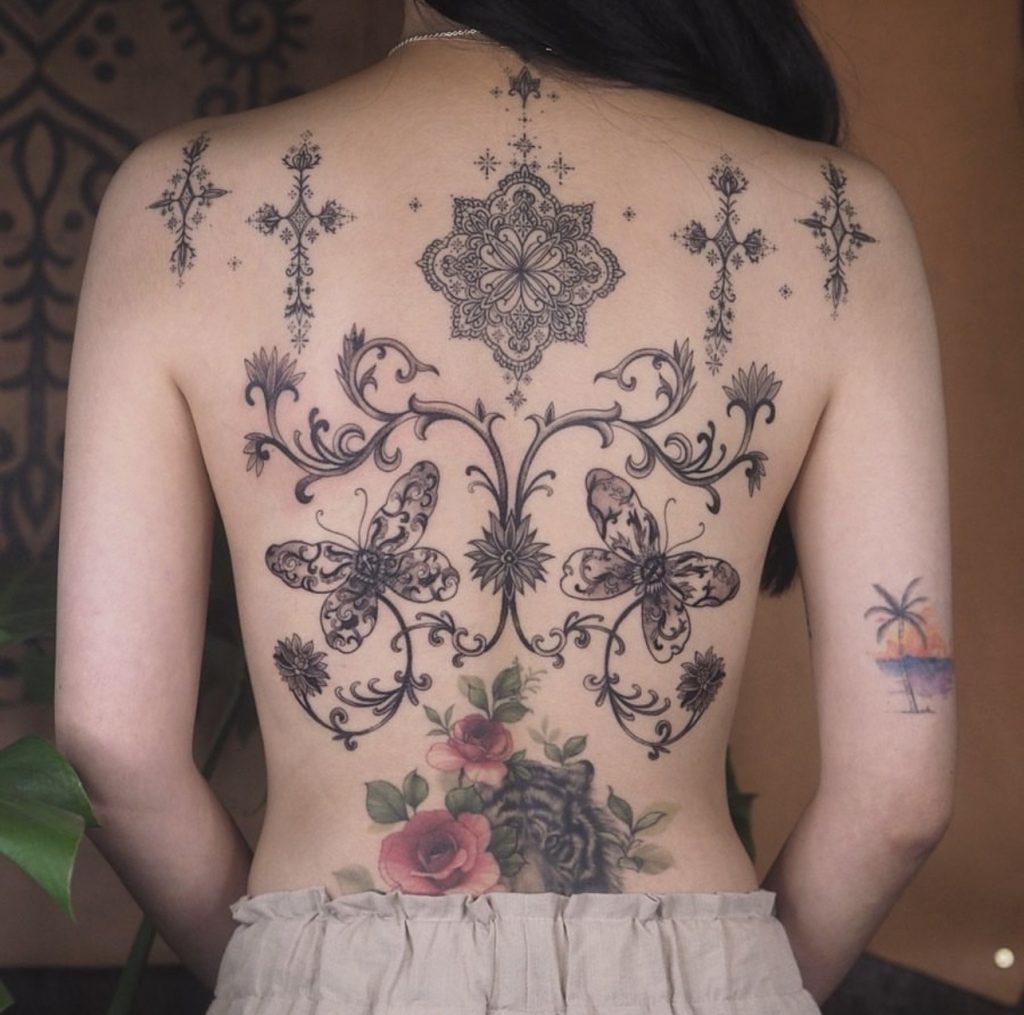 What inspires you? I'm more inspired by the colour combination of real ceramic patterns than by any painting or photograph. I also like tile art and my favorite artist is Owen Jones. In fact, I get a lot of inspiration from real life objects rather than just getting inspiration from pictures.
I often refer to oriental paintings of the past and try to get more inspiration from traditional art rather than modern art. Saying that I'm trying not to get too swept away by the typical representatives of Asian cultures, like Chinese and Japanese art, because I identity as a Korean national.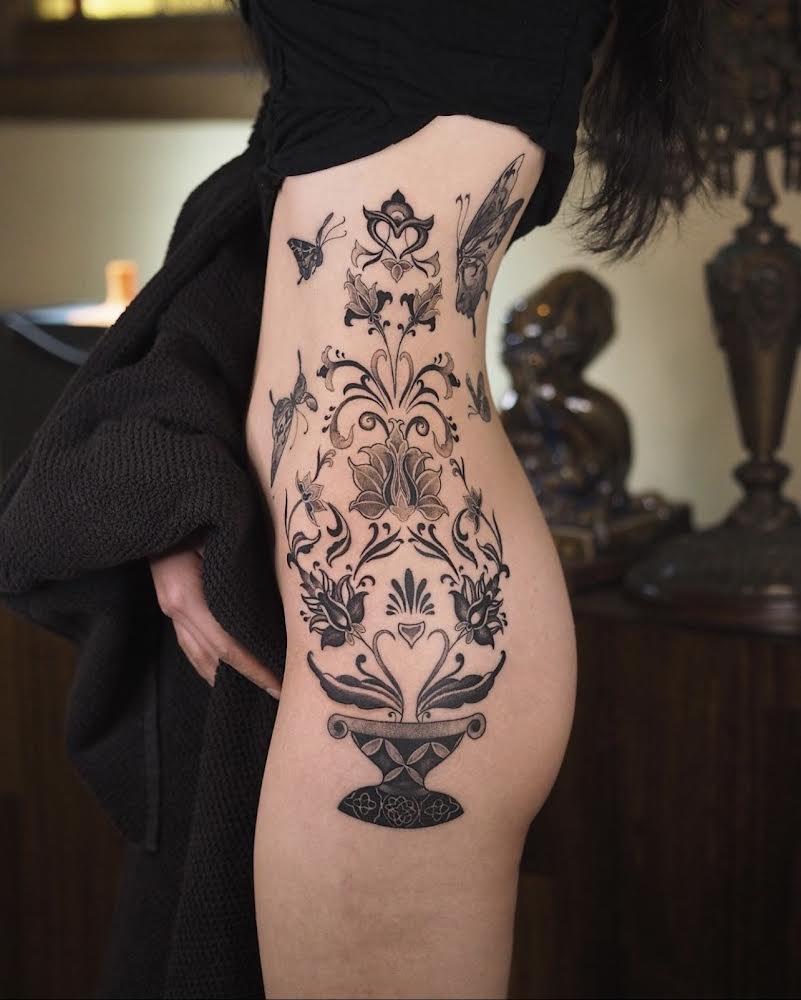 Why did you want to become a tattooist? In my early 20s, I went to art school in France. It was during that time that I started to get interested in tattoo culture.
There are so many methods to express art. Among the many ways to express art, I was very interested in how art could be expressed on our skin. 
But, also I was very attracted to the fact that it can be alive and also perish with the person. If I get to see my own art somewhere on someone again someday then I will feel such an indescribable feeling – it's why I started tattooing.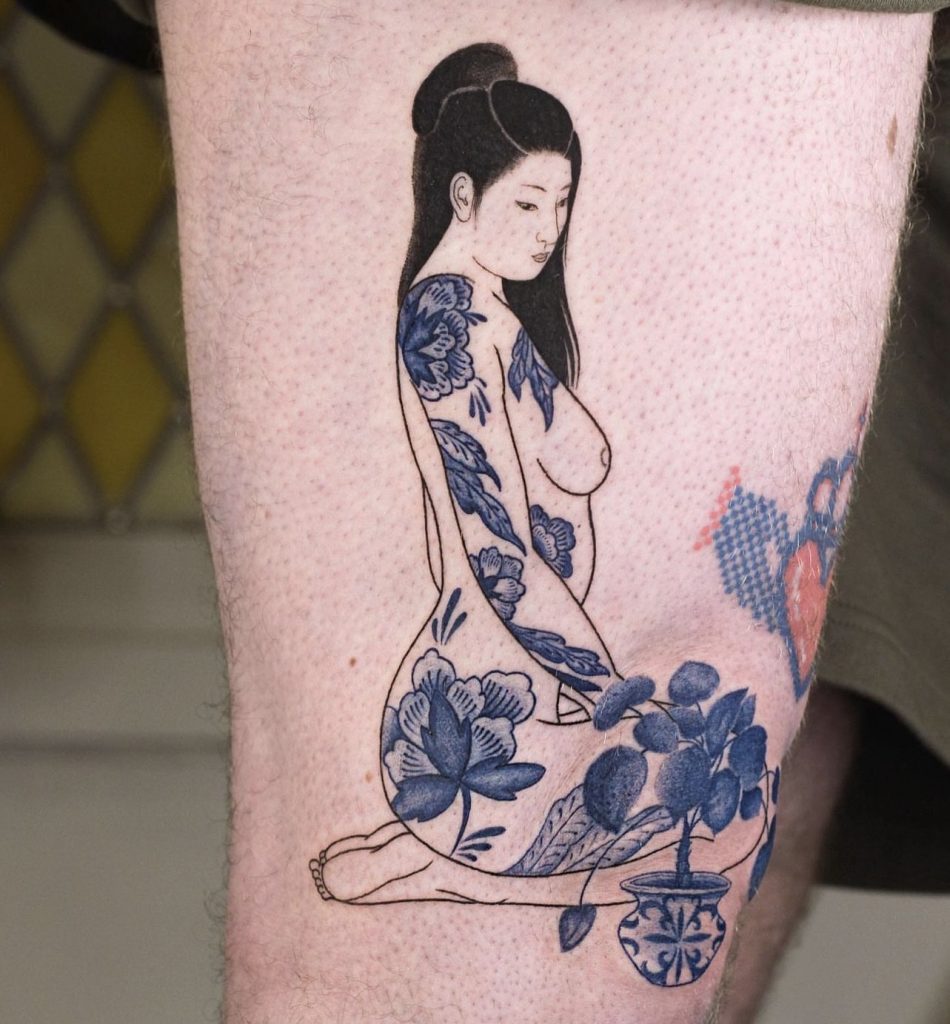 How would you describe your style of work? Personally I wouldn't say that what I'm doing right now is my definite style. I'm just a tattooist who's inspired by and uses oriental styles as my material to create my own art pieces, because they're beautiful to me.
Being inspired by this art form got me thinking about putting blue patterns onto skin, just like those asian ceramic pieces. When I was starting to use blue ink, some of my customers were a bit afraid to get them all in blue, because it wasn't the standard for oriental tattoos. 
Currently, I'm thinking a lot and studying how I can express this art style in my own way and I want to work on bigger pieces with larger scales.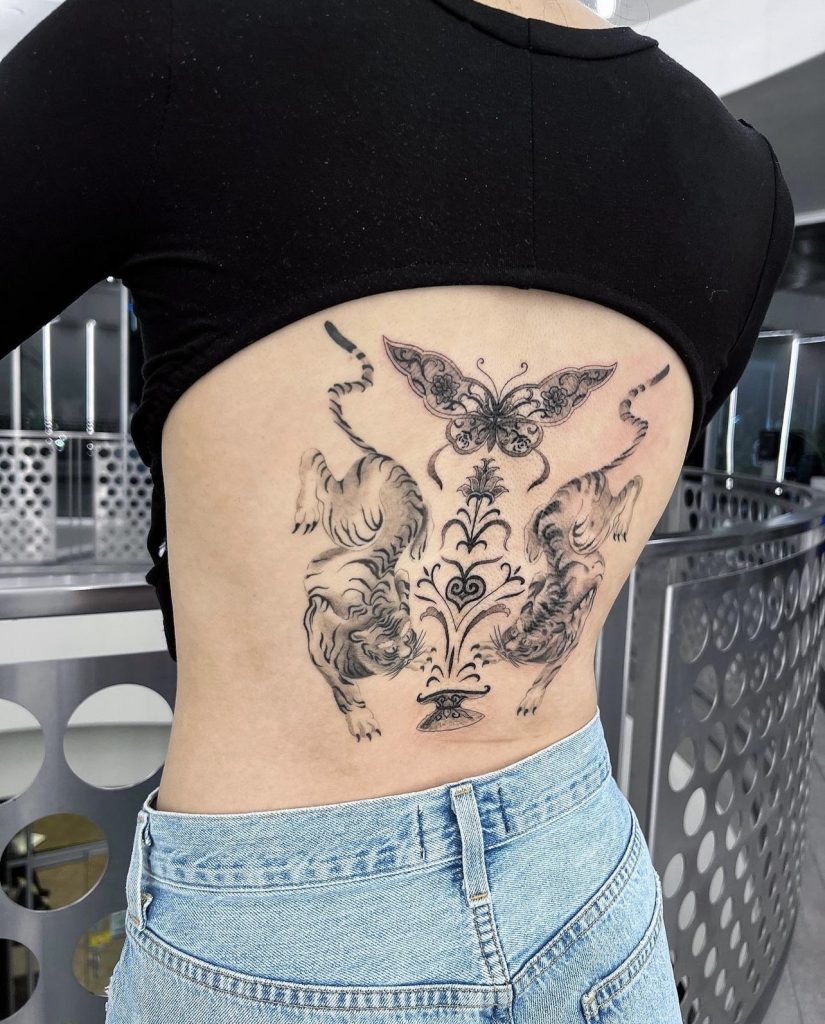 Has your work evolved since you started tattooing? I've tried so many tattoo genres, at one point I thought it was important to only do what I liked and I could design myself. So, I thought long and hard about what I liked, and when I found it, I'm able to express my identity through it. I studied ceramics at college and I want to get deeper into this area at the moment and incorporate it into my tattoos.
In terms of tattoo skills, I have been using the basic skills and techniques I've learnt in my career so far. However, I want to create more colour combinations and use skills that can show more of my potential and creativity.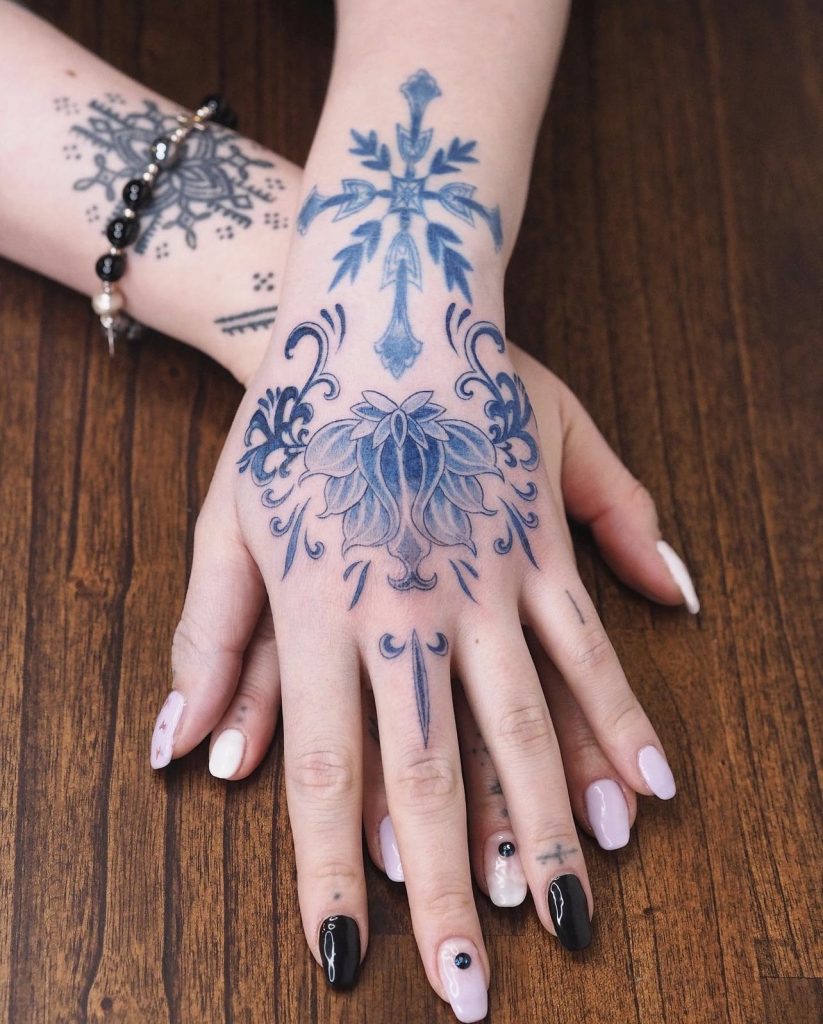 What attracted you to creating tattoos in one colour? Actually, I don't think tattoos are beautiful if the colour combination feels wrong. So I started using blue tones because my art is based on ceramic arts and sometimes I think one tone gives more of a clean and better look. But I want to continue to create more of my own colour combinations.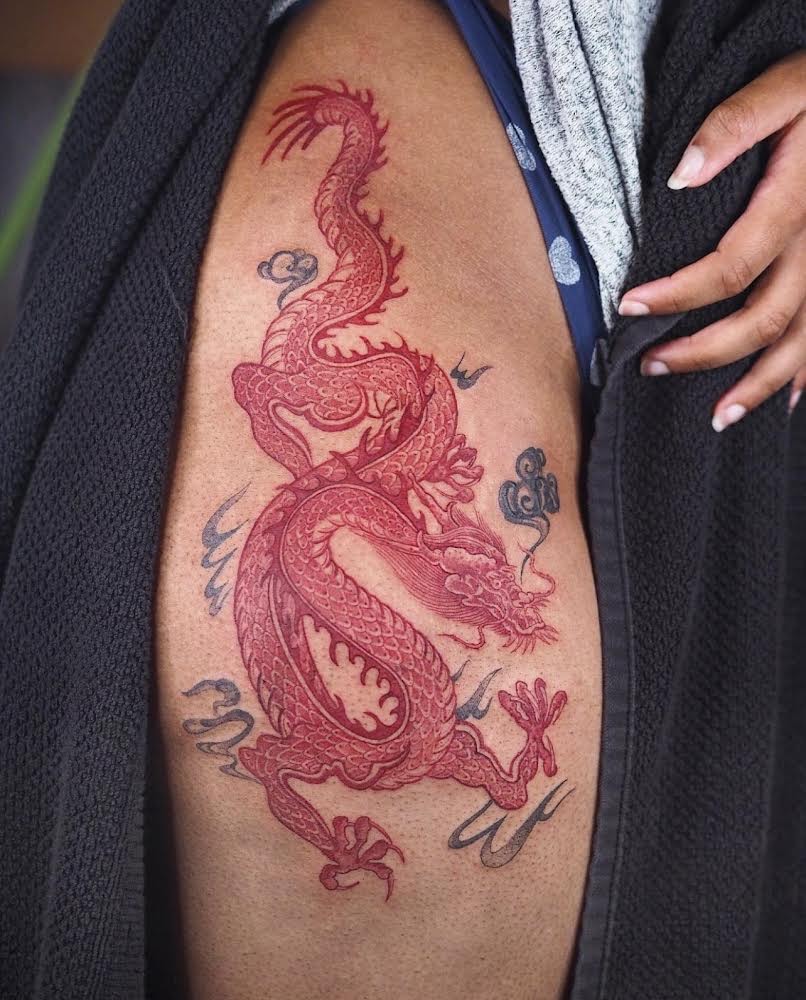 Can you tell us about the process behind your pieces? First of all, I usually work with a custom design. In some cases, customers bring me designs, but usually I change the design to fit with my own style while maintaining the original design that they requested. 
If the sessions are too long and there will be too many, I think I get tired and the customers tend to get tired too. Therefore, in the case of large pieces I try to shorten the sessions as much as possible and have them on different days.
Usually, the design is prepared before we begin the tattoo session. But, sometimes it is fun and spontaneous both for me and the customer to suddenly change it or add extra details.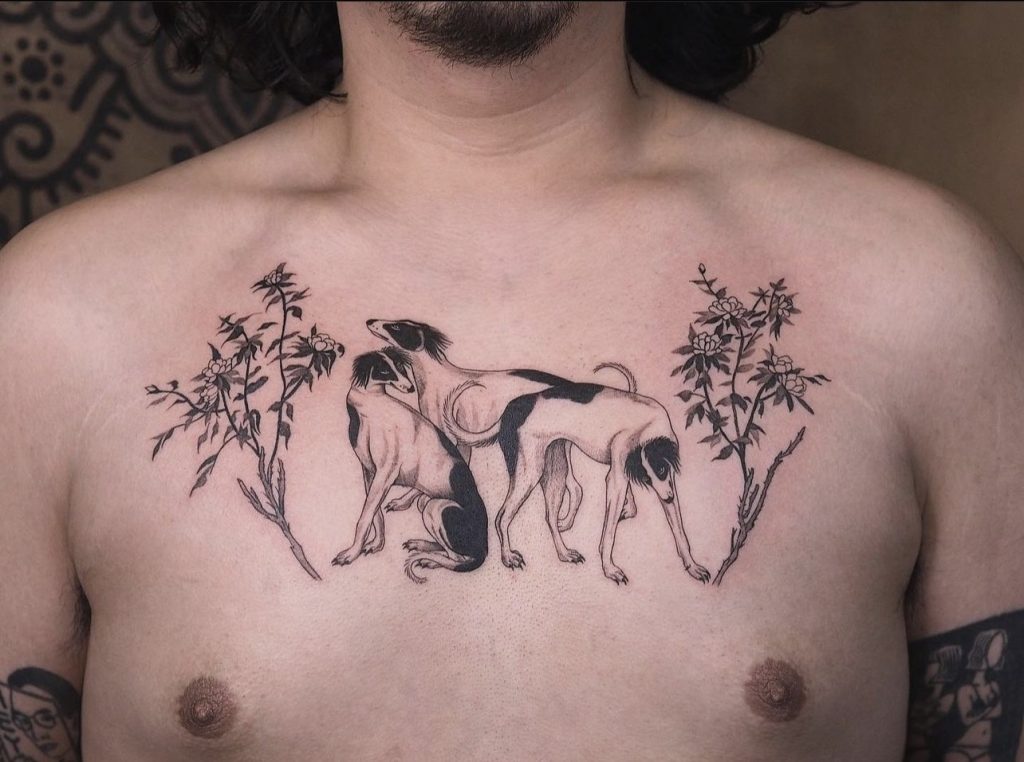 What's your favourite subject to tattoo and what would you like to do more of? I like to tattoo things that present balance in an artistic form and I like things that are symmetrical. Sometimes clients come to me with  good ideas that I didn't even think of before which I love.
In addition to these predetermined materials, I like to draw oriental style women. I also like to paint especially when it's not for a tattoo design.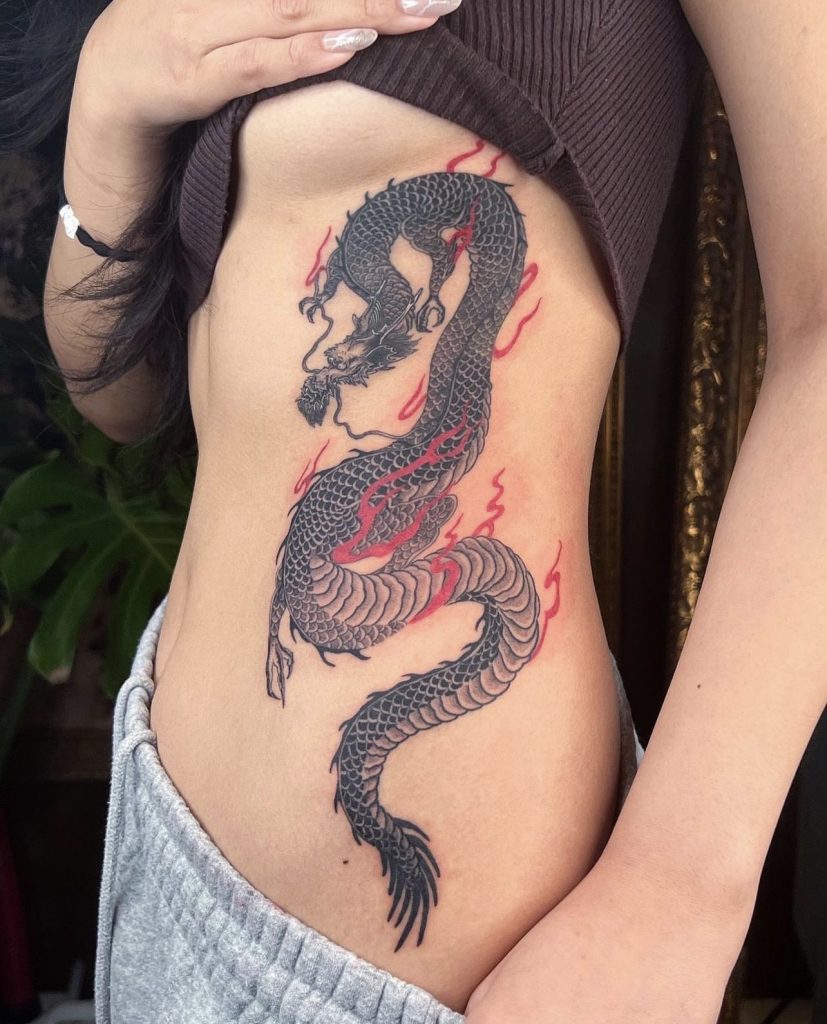 What's the tattoo scene like where you are? This is a very sensitive subject, as there are no laws about tattoos in Korea. So, we are virtually unemployed. In fact, there aren't many problems these days, but I am always anxious because I work without any legal protection.
I hope that Korea will legalise tattoos and appreciate the art form as soon as possible.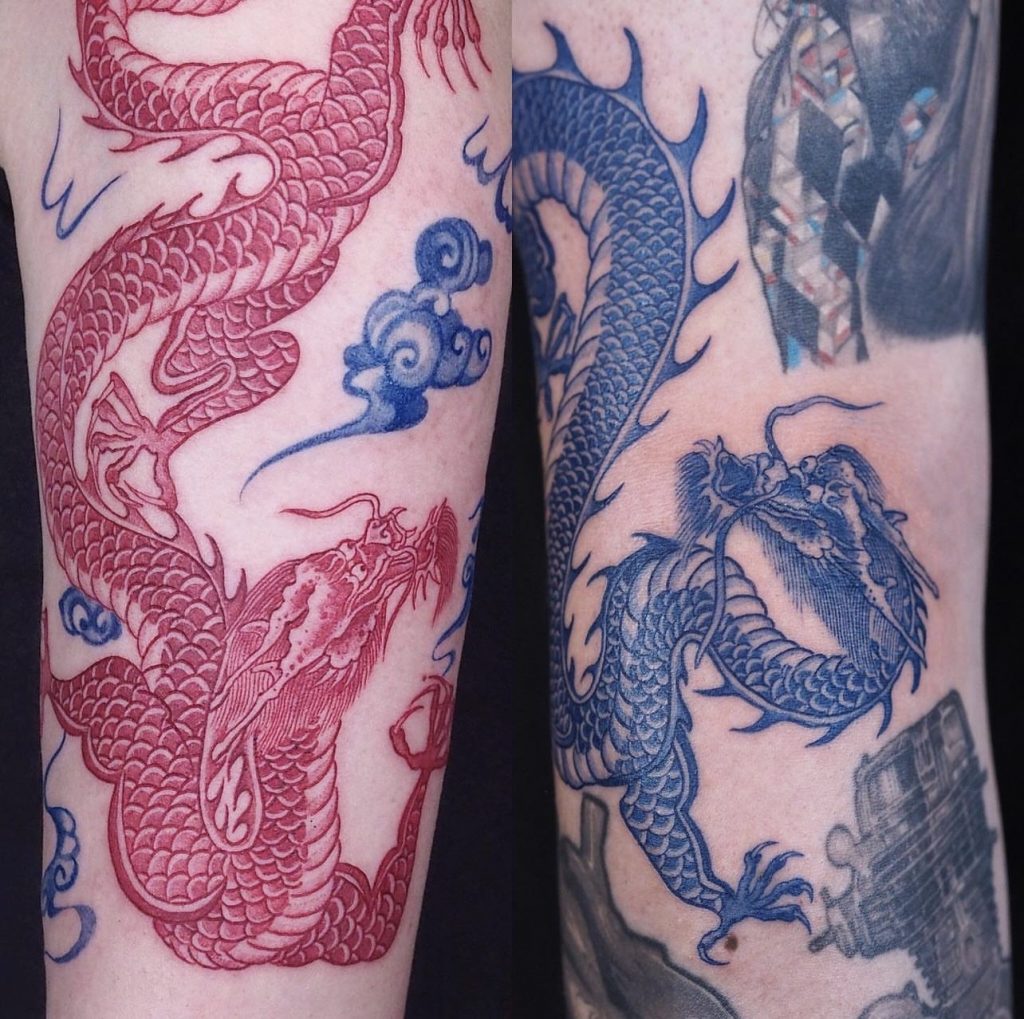 Do you have any guest spots or travel planned? This year I'm going to work in Paris and London for a while. I have good friends who I met while working as there and I plan to visit them regularly.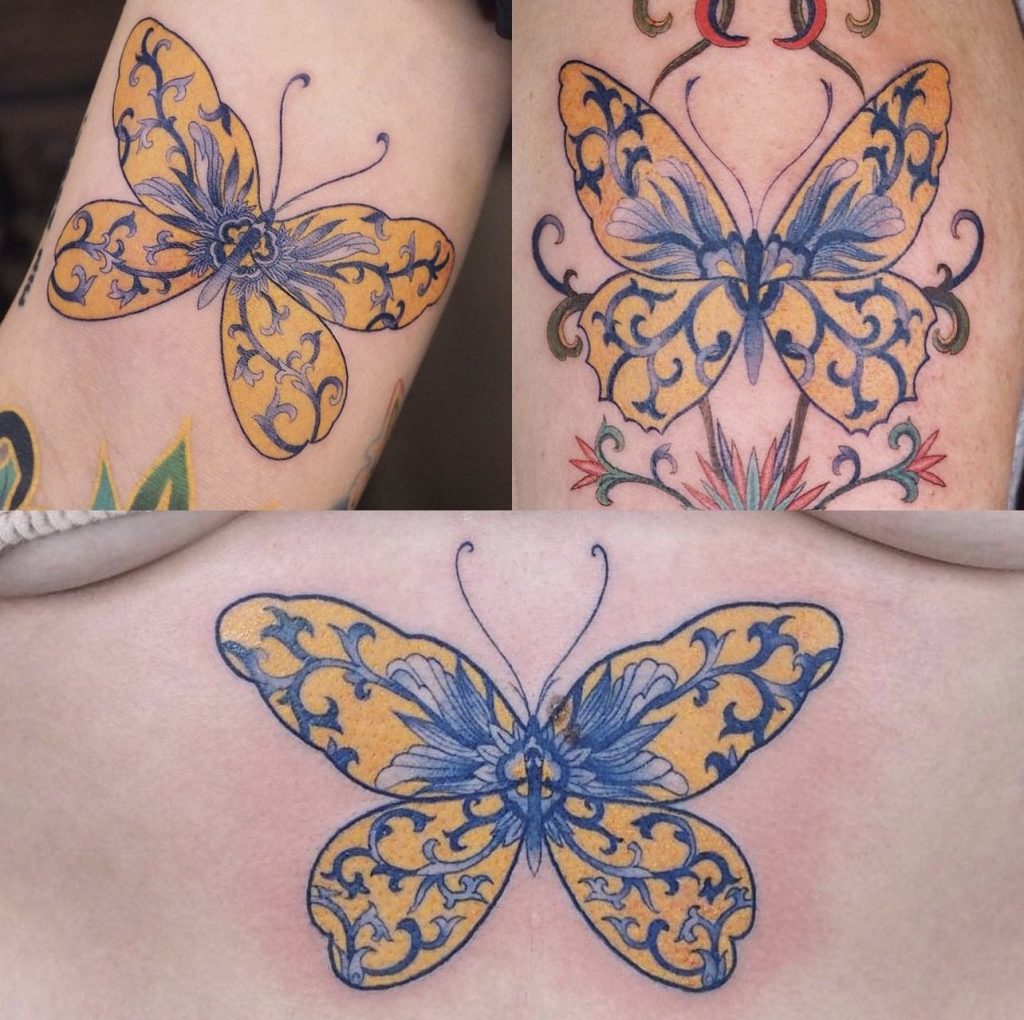 Can you tell us about your own tattoo collection? Are you a collector and do you have any future tattoo plans? Actually, I really like getting tattoos and I have a lot of tattoos on my body. It's hard to mention all of them, but some of my favourite works are by @ssamu_tt_, which is a tattoo based on Buddhist tatu. I also have blackwork by my good friends @delphinmusquet, @mattchaos_tt and @jaffawane.
I have a handpoke tattoo by @git__b as well as my right arm sleeve by @brownpeanut. I got my whole back handpoked with the help of @imgonnahurtyoubaby. I've also got some work by @pittakkm on my arm and my neck is by @sou.ttt.
The list is too long for me to mention all the amazing artists that I have had the pleasure to get their art, but I am extremely grateful for them. I plan to get my next tattoos from @ogitattooer, @rodrigosalcedo.v, @lifo_art and@n.o.u.v.e.a.u.
It hurts a lot to get a tattoo, but I'm going to get more as a historical record.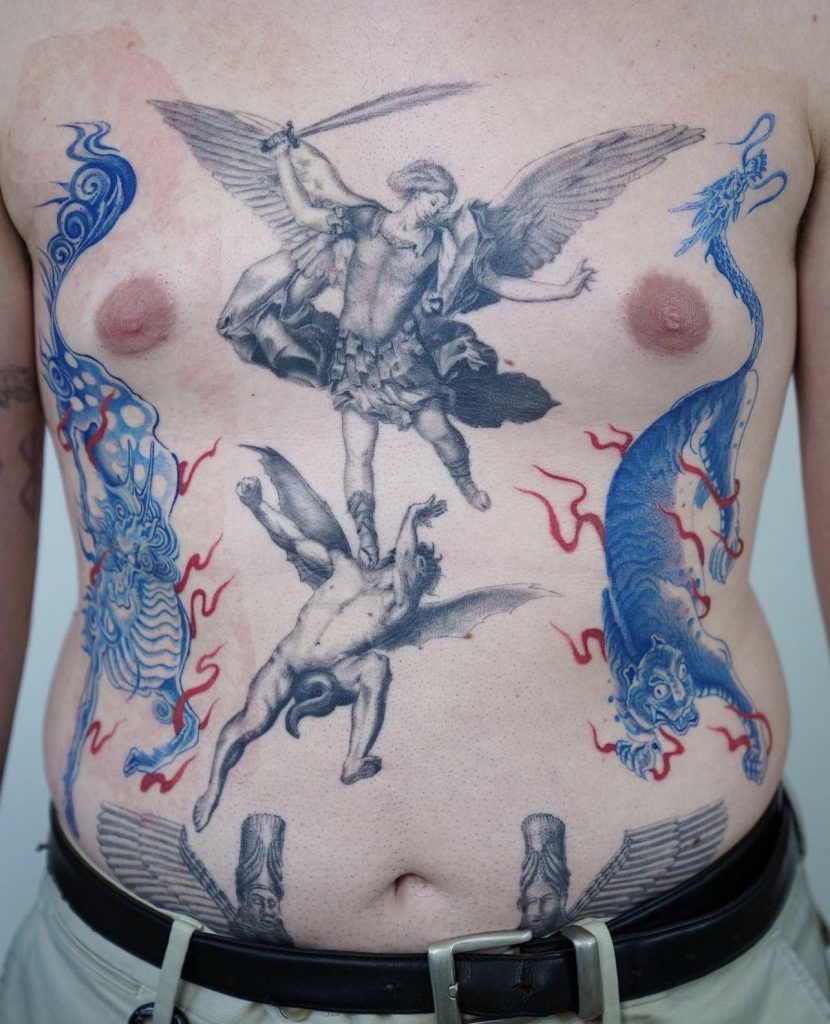 What's been your proudest moment in your career so far? I got to meet so many good people at the end of last year, as I had the chance to participate in a seminar hosted by @q_tattoos. It was an opportunity to talk about tattoos and get deeper in the art form itself in front of 80 people who were also tattoo artists. I personally think it was the best way to end the year.
I was under a lot of stress and I was able to finish it with a lot of hard work. I was extremely proud of myself and our team at that moment and I hope to get more chances to share my experience with new tattoo artists in the future .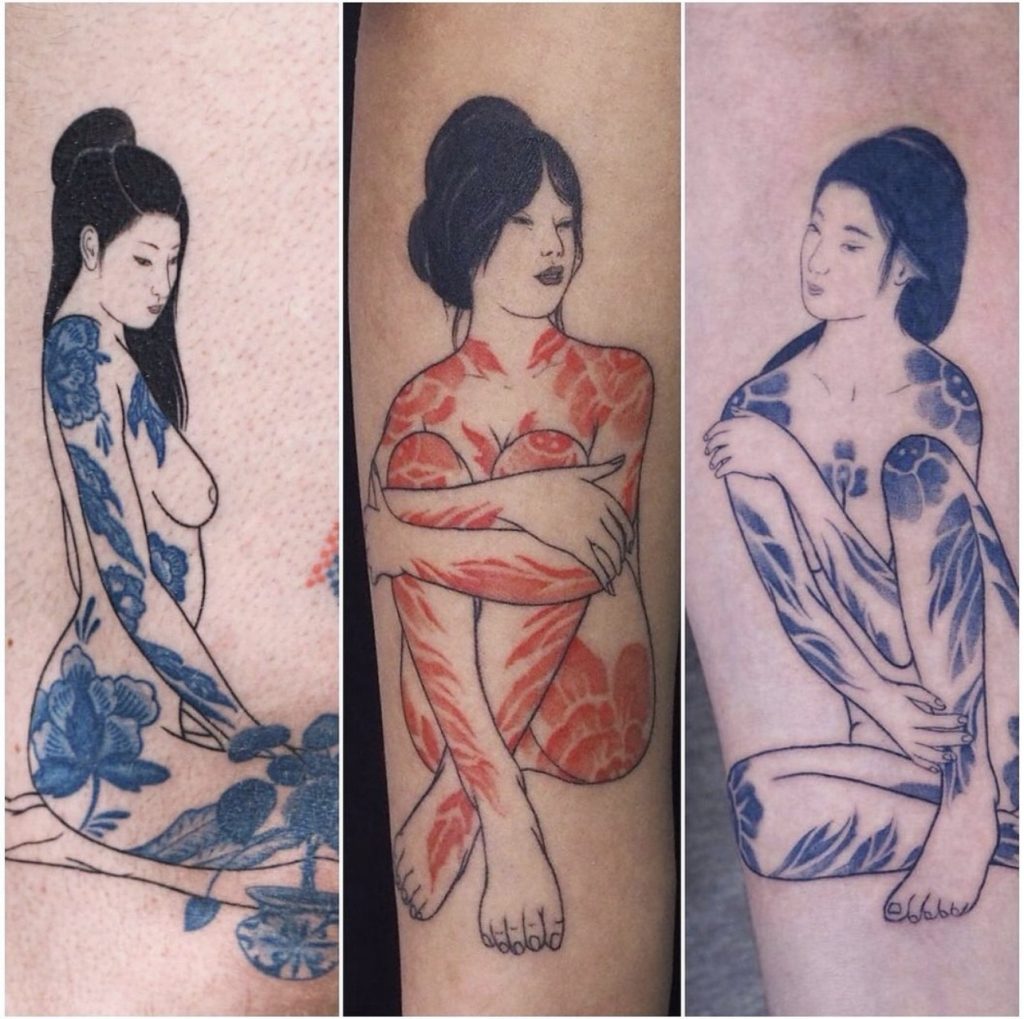 What do you do when you're not tattooing? Usually, when I'm not tattooing I draw and finish things I don't always get time to do, like answering emails. Sometimes I meet my friends or girlfriend but usually I prefer to stay at home on my days off. I want to fully rest on my days off because I spend a lot of my energy working and tattooing.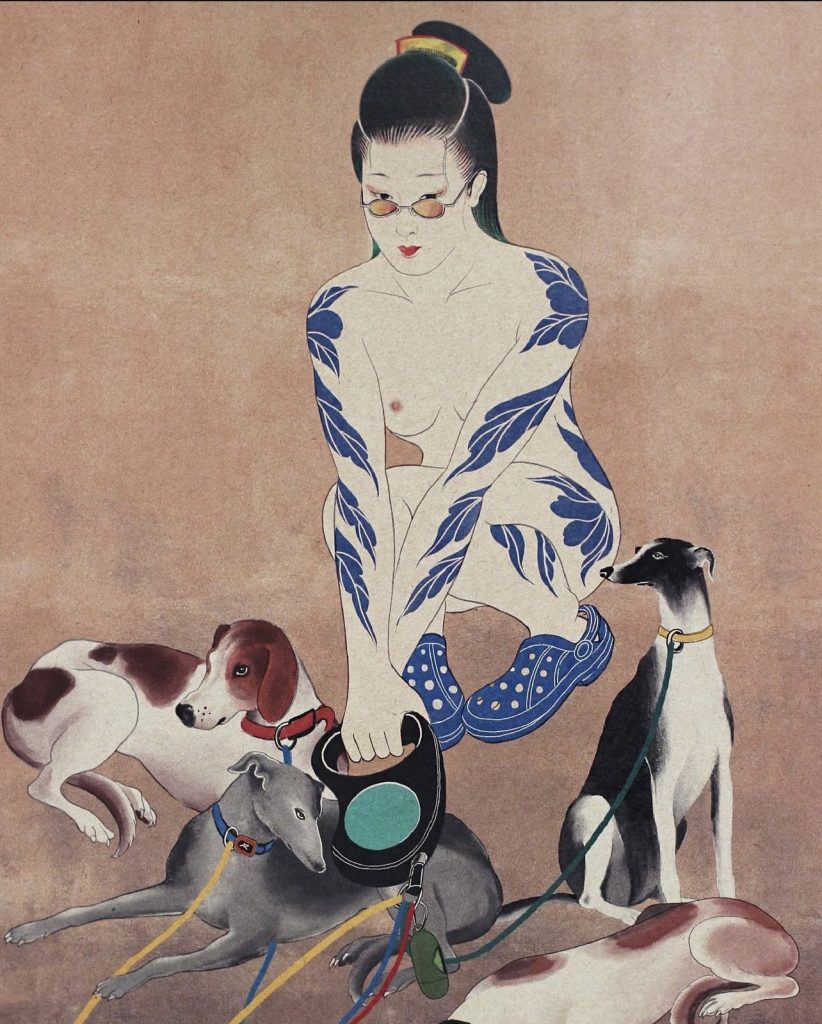 Where do you see yourself in five years? I think I'll become an artist who does art with more depth. And in five years, I think I can combine other areas of my art with tattoos. Whether I achieve my goals or not I will always be satisfied with my career and the fact that my art is loved and wanted by people all around the world. That is the ultimate goal which I have already accomplished. 
Follow Swani for more amazing tattoos and travel plans.