Zee (@zeetattoo) creates fineline floral tattoos in South Korea. We chat to the tattooer about his first tattoo, love of black ink and the flowers that inspire his work…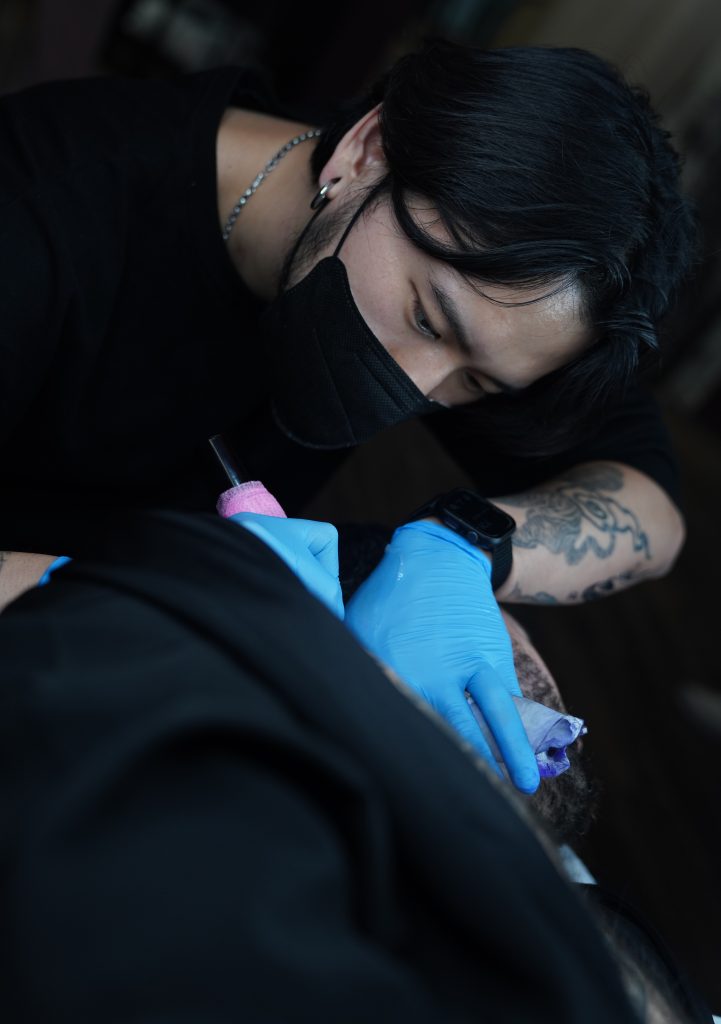 Why did you want to become a tattoo artist? I wanted to become an artist becaue I like to meet people. Tattooers can meet new people all the time and at almost every appointment.
So, I thought I would become a tattooist as I also liked the idea of engraving a person's memories, resolutions or their favourite things onto their skin.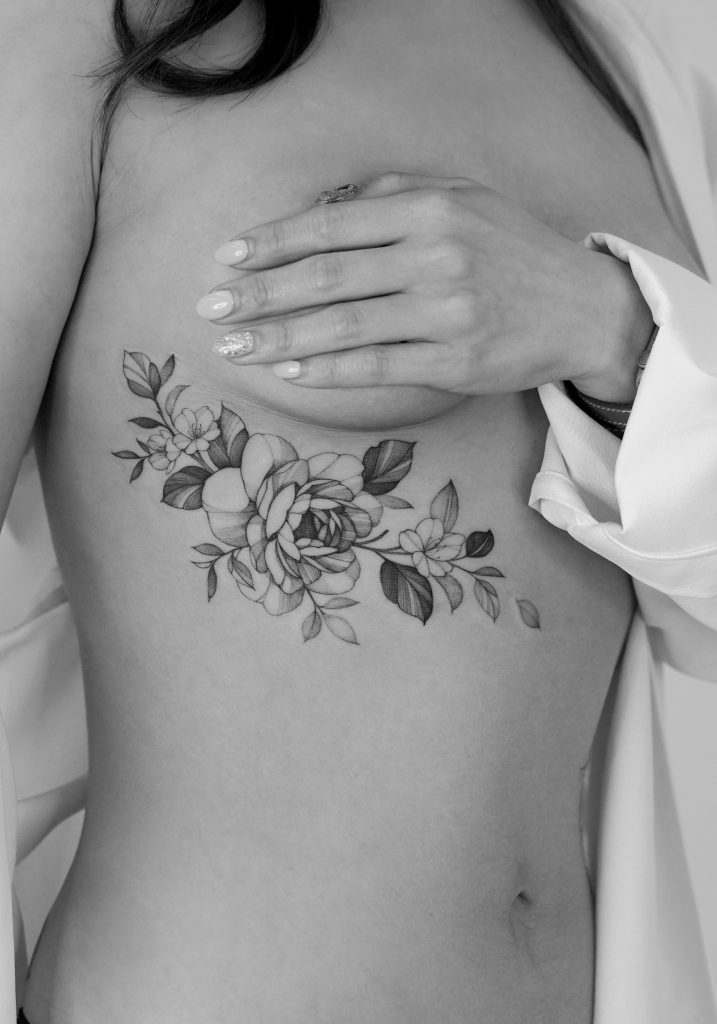 How did you become a tattooer? Before I was an artist I worked as a noncommissioned officer of the Republic of Korea Navy for four years. While working I had the opportunity to get a tattoo.
When I got my first tattoo I was really attracted to the tattooists as they had a completely different life to the one I had back then. I started learning about tattoos and how to tattoo from the person who gave me my first tattoo.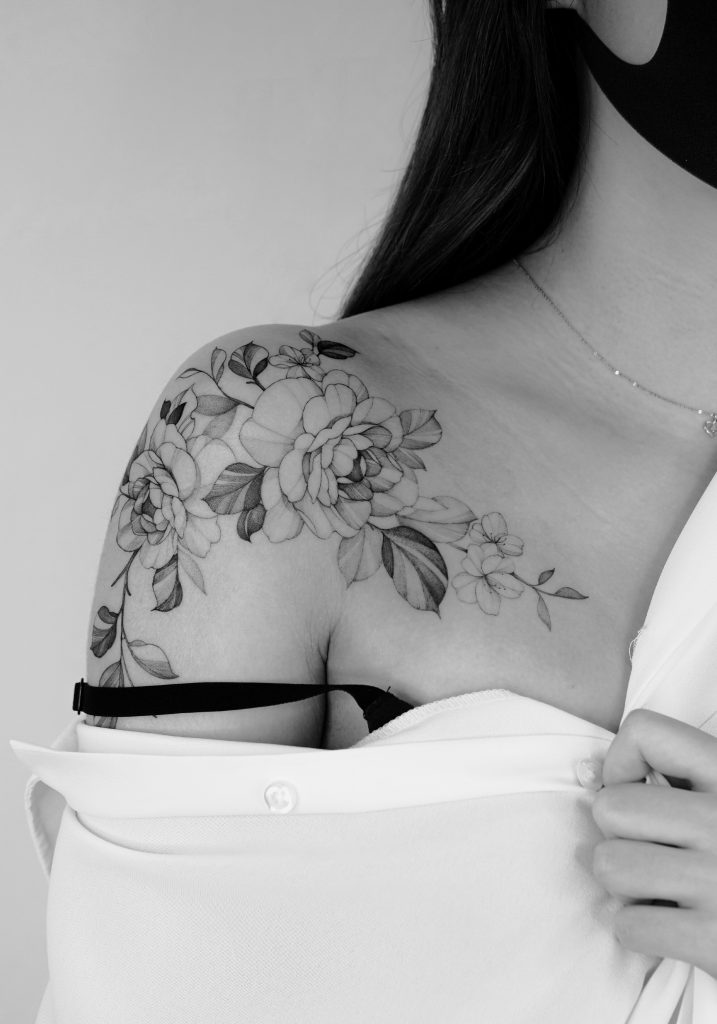 What do you like to tattoo? I like to tattoo big colourful flowers in black ink.
What inspires your designs? I buy a lot of fresh flowers and use these as references for my drawings. I also refer to the work of other tattooists a lot of the time.
However, I think the best thing for me to use is the flowers, because even the same kind of flower has differences when compared to others in the bunch. Each type of flower has things that only they have and this inspires me.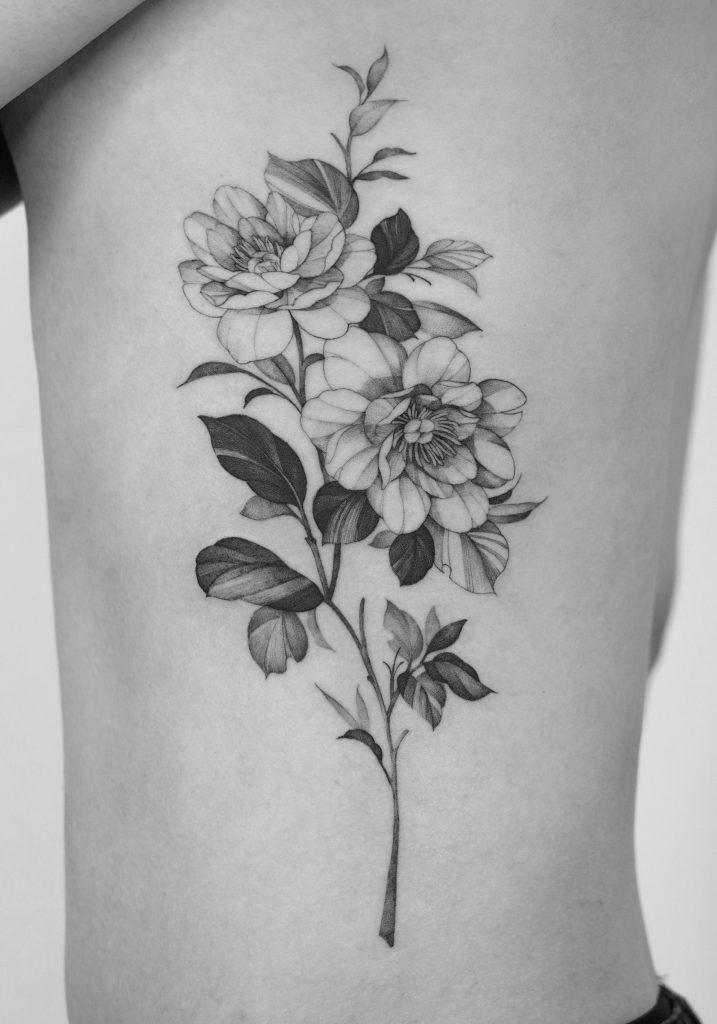 How would you describe your style? There are various curves on the human body and I use their flow to make big and small flowers and leaves. I place these on the body and use very thin lines to create each piece.
Your tattoos are mainly in black, do you prefer this over colour? I personally think that black ink is better than other colours, but I don't think it's as fashionable. It's not that I don't like colours but my favourite colour is black.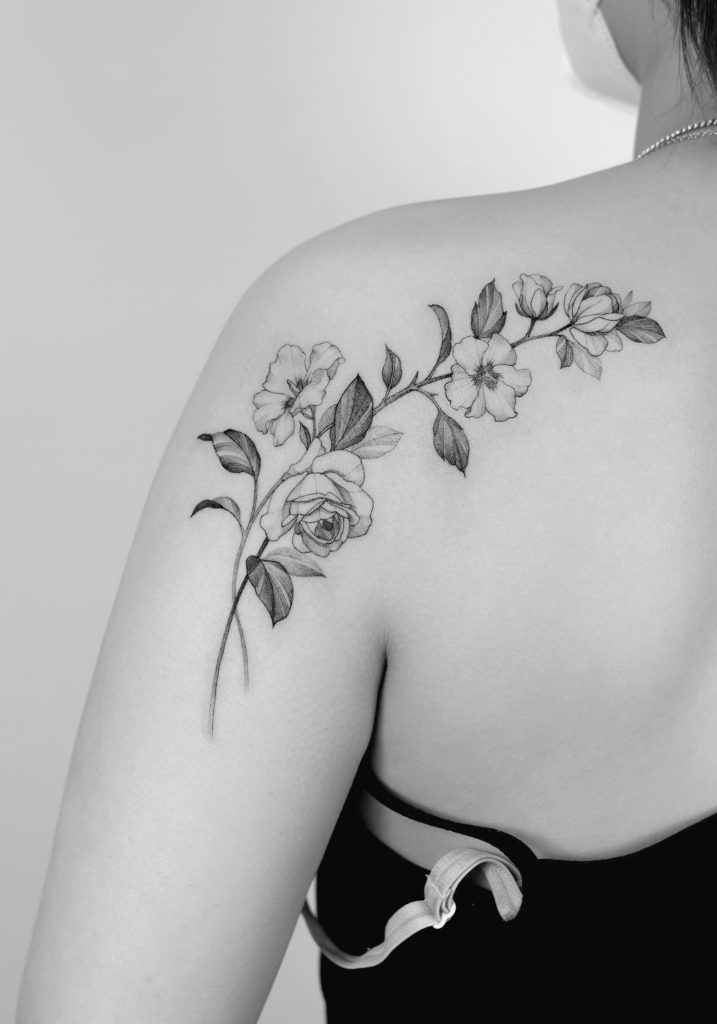 Can you tell us about the process behind linework tattoos? I collect a huge amount of information to help me prepare just one design. I bring all this together into my drawing and when I'm happy with it I start painting. When preparing the design I tend to pay a lot of attention to the overall arrangement.
What do you love the most about being a tattoo artist? My favourite thing is meeting new people and tattooing lets me do that. I also love visiting new countries and experiencing their cultures and food.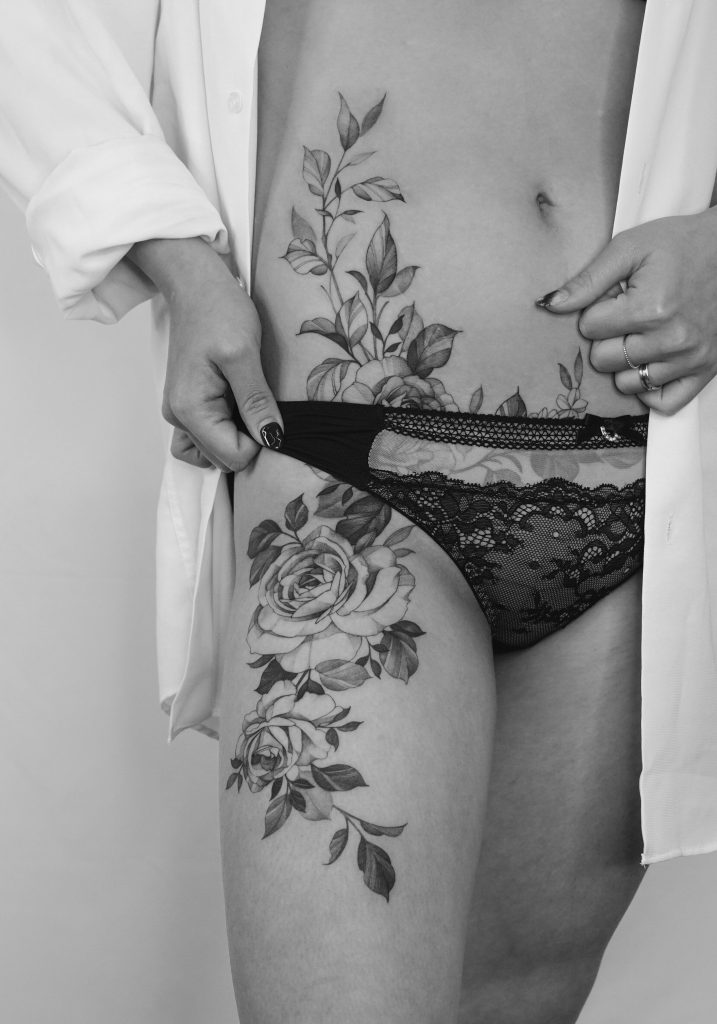 When in your career have you felt the happiest? Now that I think about it, I think it was when I first started tattooing flowers. At the time I wasn't sure if I was happy but now I think I definitely was, especially as I got to learn something new too. Of course, even now I am studying constantly.
Do you have any guestspots or travel planned? I don't have a definite plan yet, but I want to meet new clients and experience new cultures. It's always an interest of mine.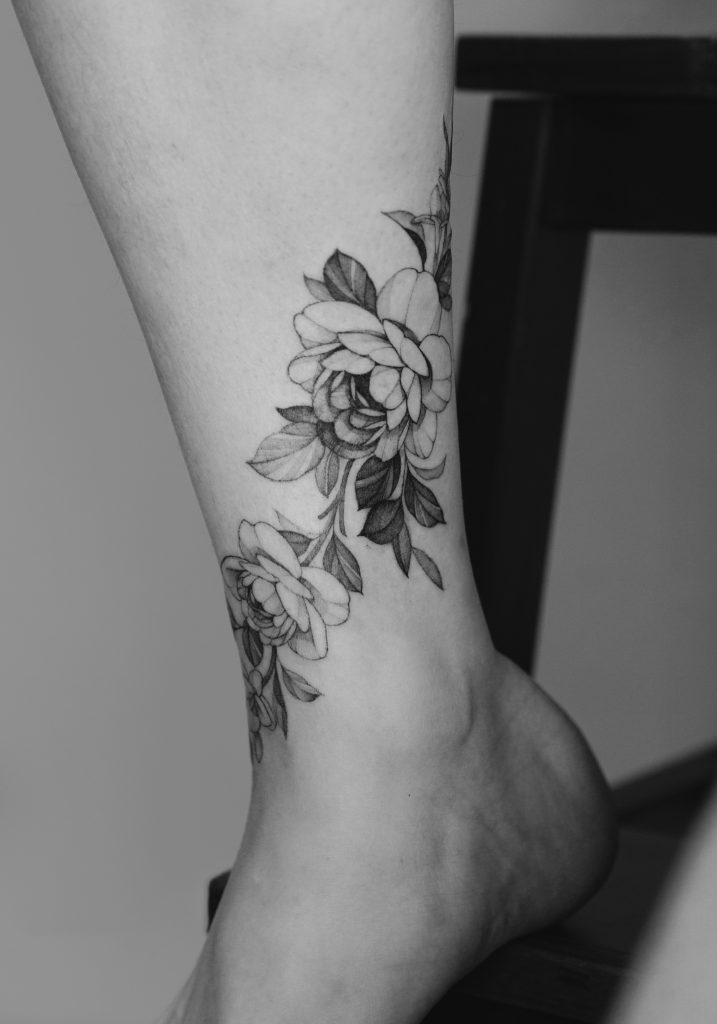 What about your own tattoos are you a tattoo collector? I have a lot of tattoos that I've done on myself. I tend to try new things on my own body before I do them on anyone else. Also if I like the work of a tattooer I try and get a tattoo by them.
Follow @zeetattoo for more of his amazing floral tattoos.