News
Kunio-kun 35th Anniversary Countdown Website Reveals Brand New Project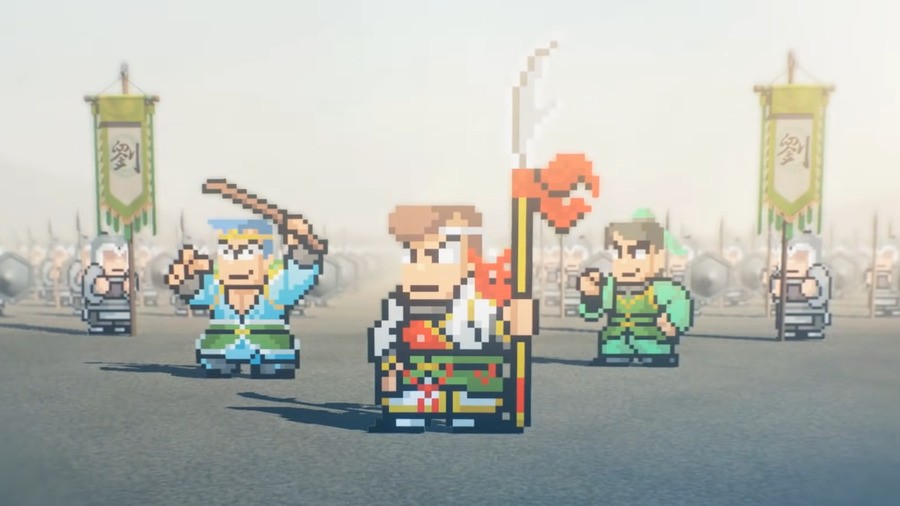 Update [Sat 4th Sep, 2021 04:55 BST]: As somewhat expected, the Kunio-kun anniversary website has a revealed a new project is in development. It's called Kunio-kun no Sangokushi dayo: Zeiin Shuugou! (thanks, Gematsu). It will be published by Arc System works and developed by APlus Games.
Here's the official teaser trailer, showing off the game's logo:
---
Original article [Fri 3rd Sep, 2021 04:30 BST]: It's the 35th anniversary of Technōs Japan's popular co-op beat 'em up series Kunio-kun this year.
A number of months ago Arc System Works revealed the official logo for this celebration and mentioned how it would be followed by many different projects – including new game releases, "related products" and even collaborations.
A countdown website has now also gone live. At the time of writing, there are just under 24 hours remaining. We'll presumably be getting a reveal of sorts this time tomorrow on September 4th.
On a somewhat related note, WayForward also recently gave us a look at the spin-off sequel, River City Girls 2 – including some screenshots and character artwork.
The Kunio-kun anniversary celebrations will run for a year. What would you like to see from this series in its 35th year? Tell us down below.