News
NERF: Legends Will Allow You To Shoot Enemies With Annoying Soft Darts In October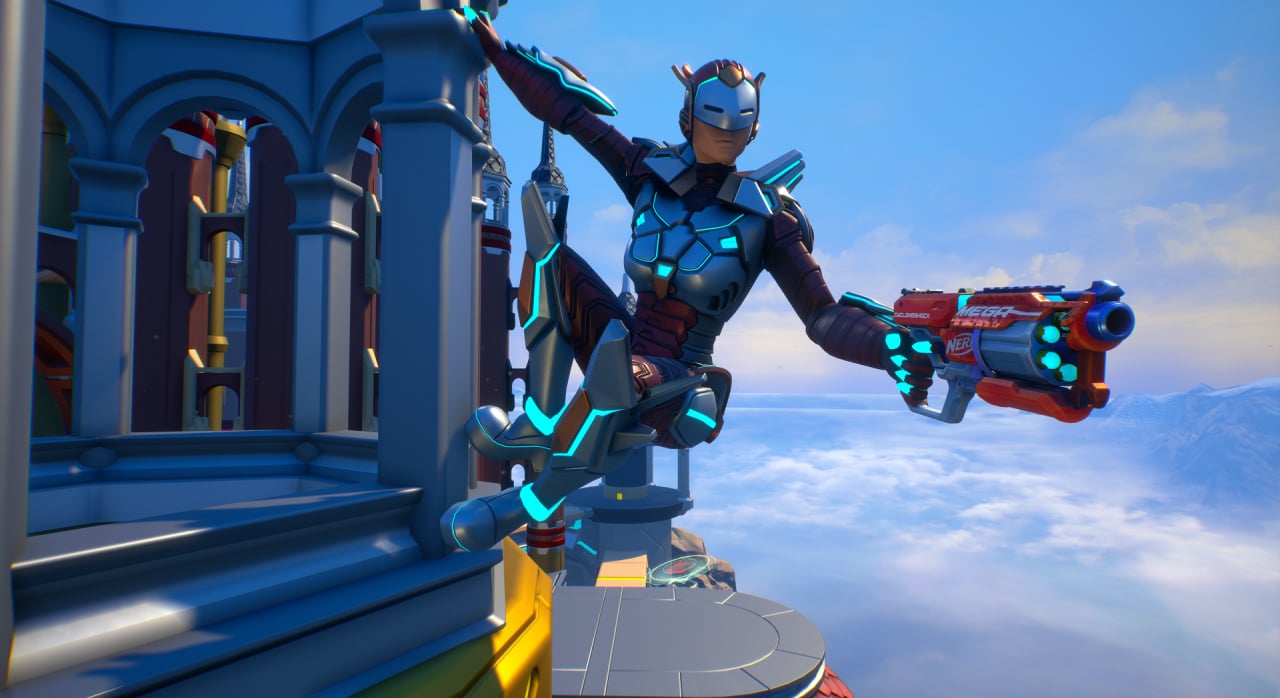 Even if, as is the case for this scribe, your childhood is but a distant memory in sepia tones, you've likely heard of NERF – the guns, specifically. Big plastic weapons that fire little foam darts at surprising velocity, they're still very popular toys (are we allowed to call them toys or is that too uncool?).
Now there's a decent-looking licensed game heading to Switch and pretty much every major platform in October – NERF: Legends. As you can see in the trailer above it's targeting the youngsters of today by repeating the lyrics "I'm a SAVAGE" over and over again, but that aside it looks like a competent and colourful shooter.
To be fair, according to the blurb below it could have quite a lot to offer, including cross-platform multiplayer and a solo campaign.
– Pull off amazing trick shots with 15 authentic NERF blasters from the Mega, Ultra and Elite lines, including new releases from 2021!
– Intense single-player campaign featuring a variety of extreme enemies, boss battles and challenges across 19 out-of-this-world locations.
– Supercharge your blasting with power-ups like magnetic pull darts, push darts, seeker darts, and slow darts to change the tide of battle.
– Create your own custom character, and personalize your blasters with upgradeable perks and skins.
– Test your might against real players in 4v4 team-based and eight-player free-for-all online multiplayer matches featuring cross-platform play across consoles.
Let us know if you're a SAVAGE in the comments – oh, and if you plan to pick this up in October.