News
NFL 'Fan Pass' Is Getting Thrown Into Rocket League, Gridiron Mode Returns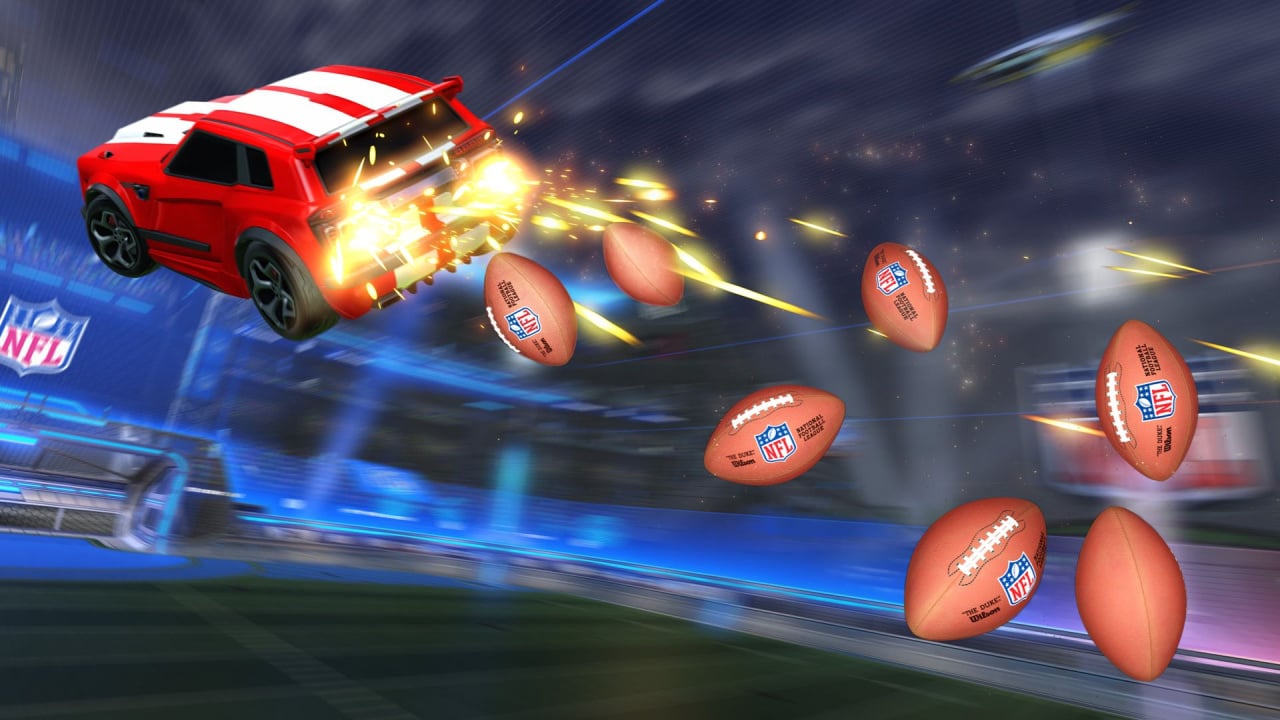 NFL is back this weekend, which is great news unless you're a UK-based Chicago Bears fan who has to stay up until 1am to watch Andy Dalton QB ahead of the future face of the franchise. Maybe that's a rather specific case, but the point is that the sporting juggernaut is about to get underway, so you can count on lots of tie-ins and promotions.
One that's making a return is in Rocket League. To start with the freebies, from today until 15th September we'll be able to jump back into the limited time mode 'Gridiron'. If you remember this from last year it's a quirky mode where the ball sticks to your car and you have to charge into the goal before someone nabs it. It's ok, and is undoubtedly good fun if you play with some buddies.
There'll also be some NFL-themed Challenges to complete, which will get you an NFL Topper and NFL Boost.
Moving onto paid options, the game will have the 'NFL Fan Pass' that you buy for a one-off 1000 in-game credits. Once the update is live you'll get 'new animated Dominus Decals of all 32 teams in the NFL and the new Pigskin Paint Finish' right from the off; there'll be additional items added through the season, with some listed below.
Thanksgiving
32 NFL Team Octane Decals
32 NFL Team Player Banners
32 NFL Team Antennas
Super Bowl LVI
32 NFL Team Fennec Decals
32 NFL Team Breakout Decals
32 NFL Team Helmet Toppers
Let us know if you're planning to jump into any of the free or paid NFL options in Rocket League this weekend!