News
Pokémon Unite Update Adds Gardevoir, Charizard Gets Nerfed
Update: As was promised yesterday, new fighter Gardevoir is now available in Pokémon Unite.
Alongside the new character's inclusion, it's also been announced that "a few bugs" have been addressed, including an issue that arose when equipping Charizard with the Muscle Band. Game8 reports that the Muscle Band's effect on Charizard's Standard Attack power has been significantly reduced, suggesting that it may have been a bit too overpowered.
---
Original Article (Tue 27th Jul, 2021 16:45 BST): If you've been getting stuck into Pokémon Unite, the free-to-play Pokémon MOBA now available on Switch, you'll be pleased to know that the game's roster is getting a boost tomorrow.
That's right, from 28th July, the Psychic and Fairy-type Gardevoir will be gliding into battle. As you can see from the clip below, Gardevoir is a ranged attacker who'll no doubt be best suited to those who like to keep their distance during battles, rather than jumping in headfirst.
Gardevoir joins a lineup that already contains a pleasingly varied mix of characters including the likes of Pikachu (of course), Crustle, Absol, Gengar, and more. Here's the current full lineup: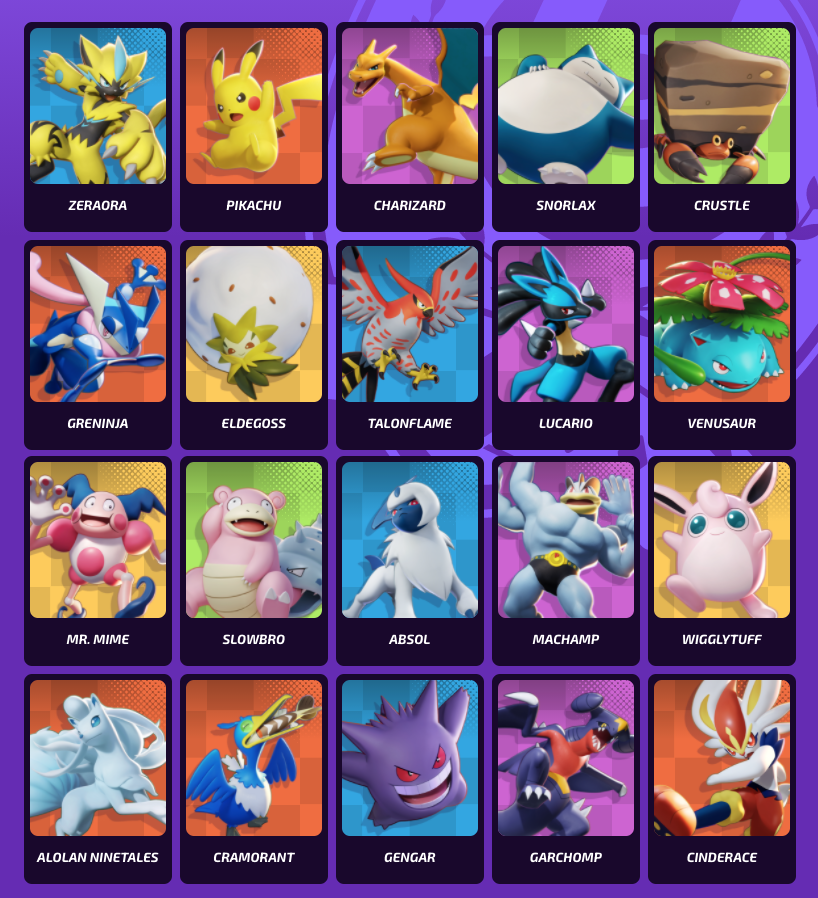 Remember, Zeraora is available as a free bonus for all players who log in to the Switch version of the game by 31st August.
Have you tried Pokémon Unite? What do you think? Let us know with a comment.