News
Premium Poké Ball, Great Ball And Ultra Ball Replicas Are All Available From My Nintendo Store UK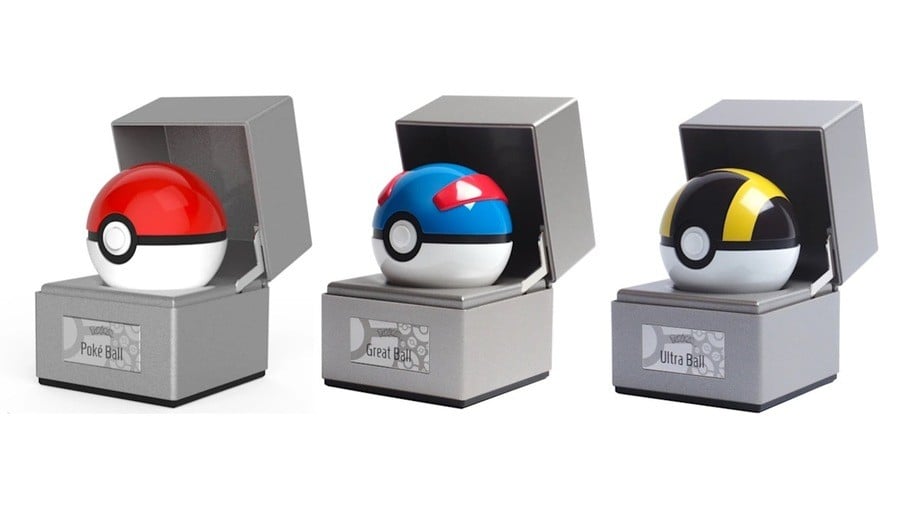 If you saw yesterday's news announcing the lovely premium Ultra Ball replica from The Wand Company and wished you could have a complete set, well… Today's your lucky day.
The My Nintendo Store is currently accepting orders for a complete set of The Wand Company's standard collection of Poké Ball replicas, including the trusty Poké Ball itself, a Great Ball, and the all-new Ultra Ball. There is a Master Ball one too, if you're wondering, but that was a limited edition piece that has now well and truly sold out. Boo.
These things aren't cheap, coming in at a whopping £99.99 each, but we've heard good things from those who've decided to get one for their gaming shelf at home. All three can be found below.
This premium quality, highly accurate Poké Ball Replica is made with an engineered metal shell, has a deeply coloured surface that is sensitive to touch and proximity, and features a brightly illuminated button and lift-to-display illuminated presentation case. This Poké Ball promises to be a beautiful addition to any Pokémon collection!
Ideal for collectors, the replica comes with a presentation case – authenticated by a uniquely numbered hologram – and a polished stainless-steel ring, so that you can display your Poké Ball however you want. Enjoy multi-coloured lights glowing under the Poké Ball when you open the case; control them by touching the case's metal plaque to choose one of seven different hues.
Note that the Ultra Ball and Great Ball are pre-orders, and will be released on 17th September and 19th November respectively.
Will you be ordering a set of these? Perhaps just the one so that you can still afford to live afterwards? Let us know in the comments.