News
PSA: Enjoy Rumble In Super Mario 64 On Nintendo Switch Online With The Japanese Version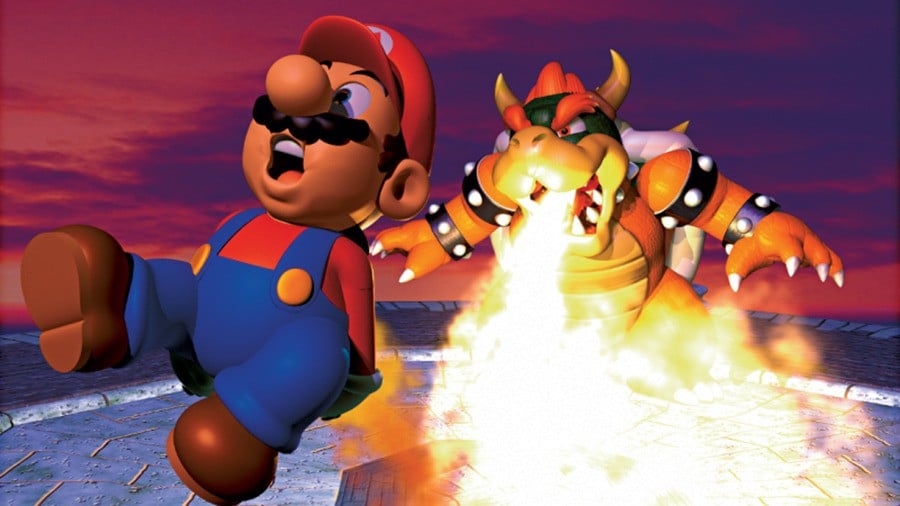 Nintendo Switch Online's Expansion Pack is now live, adding various Nintendo 64 and SEGA Mega Drive / Genesis games into the mix. There are a small number of regional differences at the moment, and perhaps the most notable is that Super Mario 64 has rumble in Japan and not North America and Europe.
Before those pitchforks are sharpened, there's actually an interesting reason for this. In Japan the version on the Expansion Pack app is the "Shindou Pak Taiou" edition, which was a re-release of the game only in Japan that added Rumble Pak support. So, as it goes, it was the most recent and best version of the game in Japan, and that's the one that's been emulated to Nintendo Switch Online Expansion Pack in the country. If you're using the North American or European app, however, you get the original version without rumble.
Ideally, Nintendo would have implemented rumble on Switch across all territories, there's no getting around the fact it's disappointing that no effort was made to implement the feature for global users.
All is not lost if you want to do a workaround, though. You need to create a Japanese account on your system, which is relatively easy to do, then access the country's eShop, find the N64 app and download it. Then you simply open the Japanese version of the app with your normal NSO Expansion Pack-enabled account and you can play those alternative versions. At the moment Super Mario 64 is the only 'bonus', though we've seen examples of interesting Japan-only releases on the NES and SNES apps in the past.
If you want to know how to setup a Japanese account there's a guide for that below. It's not as easy as we'd like, but it's better than nothing.
Are you planning to try out this version of Super Mario 64 in the N64 app? Let us know in the comments.