News
Round Up: Everything Announced During The Thunderful Digital Showcase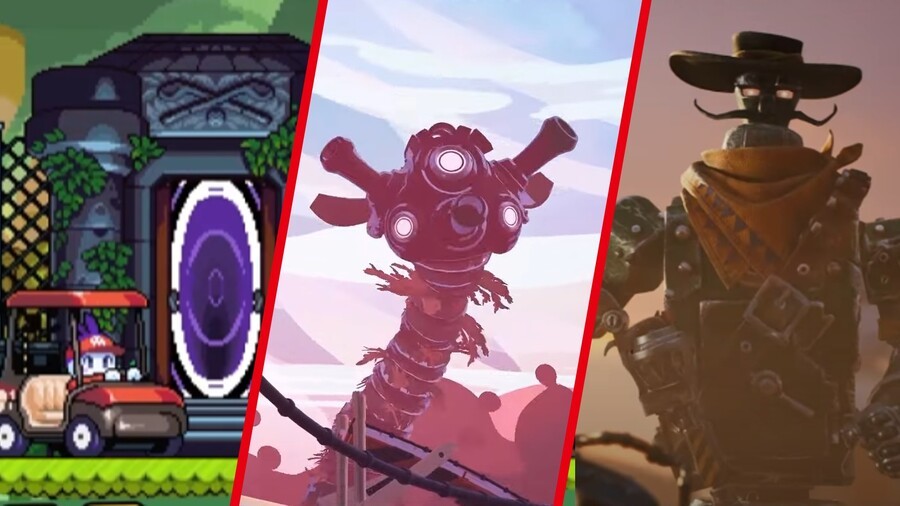 Thunderful Games is one of the new kids on the game publishing and development block, and they've been gobbling up studios and businesses so fast that they've quickly become an important name to remember.
Founded by SteamWorld devs Image & Form and Stick It To The Man devs Zoink, the umbrella company now includes Coatsink (publishers of Moonglow Bay), Rising Star Games (publishers of Rune Factory and Harvest Moon in the West), and most recently, Robot Teddy.
Just today, they held their first live showcase of upcoming games — so here's our round up:
---
Image & Form, developers of the SteamWorld games, are working on a third-person sequel called Headhunters:
Eco-warrior exploration adventure game The Gunk is getting an Xbox and PC exclusive release on December 16th:
Third-person action-adventure game Wavetale is out on Stadia now, and consoles in 2022:
Brand new (and very cute) 3D platforming game Togges is in development:
Black-and-white 2.5D puzzle-platformer White Shadows is headed to PS5, PC, and Xbox on December 7th:
Chuhai Labs showed off another look at Cursed To Golf, which is heading to Switch in 2022:
Also, Super Meat Boy Forever is coming to mobile in 2022, first-person shooter INDUSTRIA is heading to PS5 and Xbox, and we got looks at 3D platformer Hell Pie, a "motorvania" called Laika: Aged Through Blood, and Swordship, a "shoot 'em up where you can't shoot":
Did you tune in to the Thunderful showcase? Have you added any of these games to your wishlist? Let us know in the comments!