Clair tattoos at Degenerate Art Tattoo Studio in Staffordshire, UK. Describing herself as a dsisabled artist, we chat to Clair about her tattooing style, plans for the future and the lack of representation in tattooing…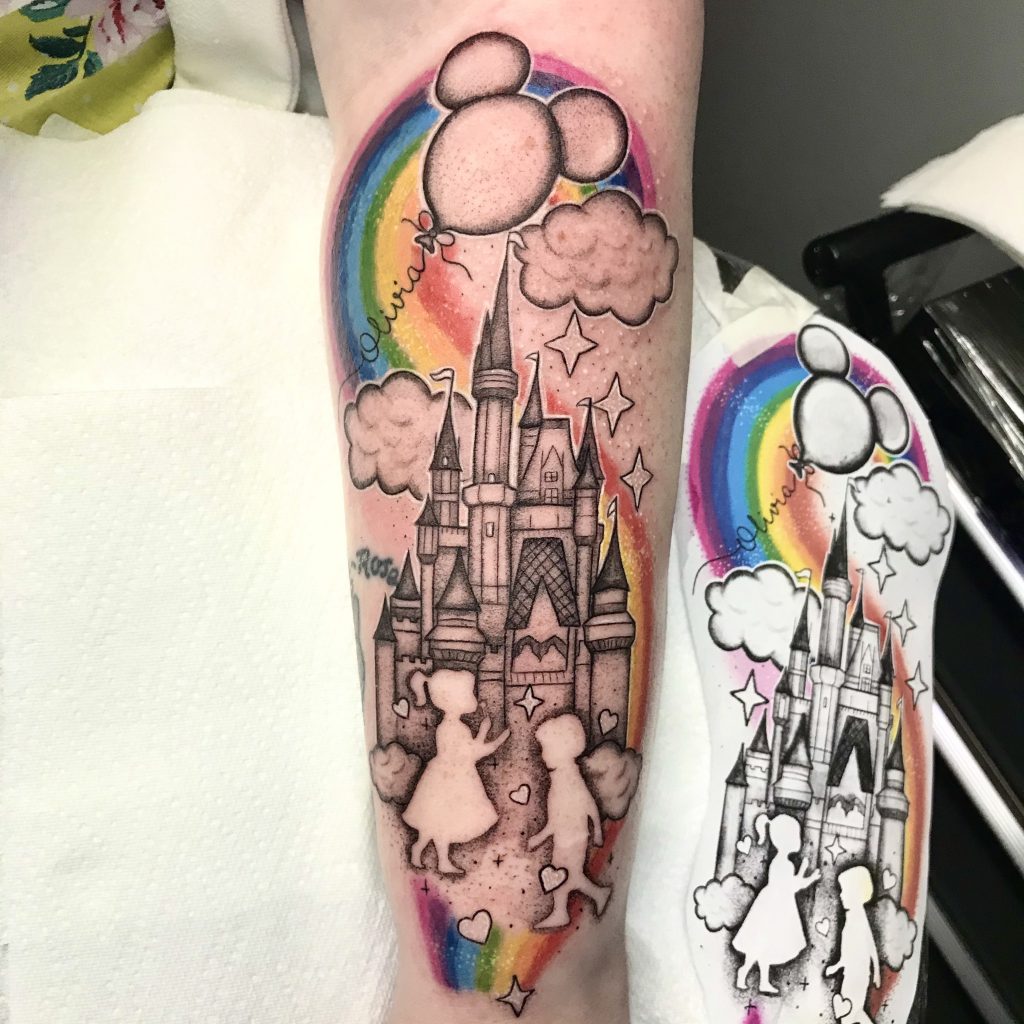 How long have you been tattooing and how did you get to where you are today? I've been tattooing for around four years including my apprenticeship. I was previously a fine artist working with painting, sculpture and installation art and taught design in secondary schools. I left teaching as I had issues with my health, but ultimately I found I was burnt out and unfulfilled in that career.
I had a little bit of time where I couldn't work as I was very unwell. During this time I had my first tattoo and with it the realisation that maybe there was something else I could do with my skill set and passion for art and design.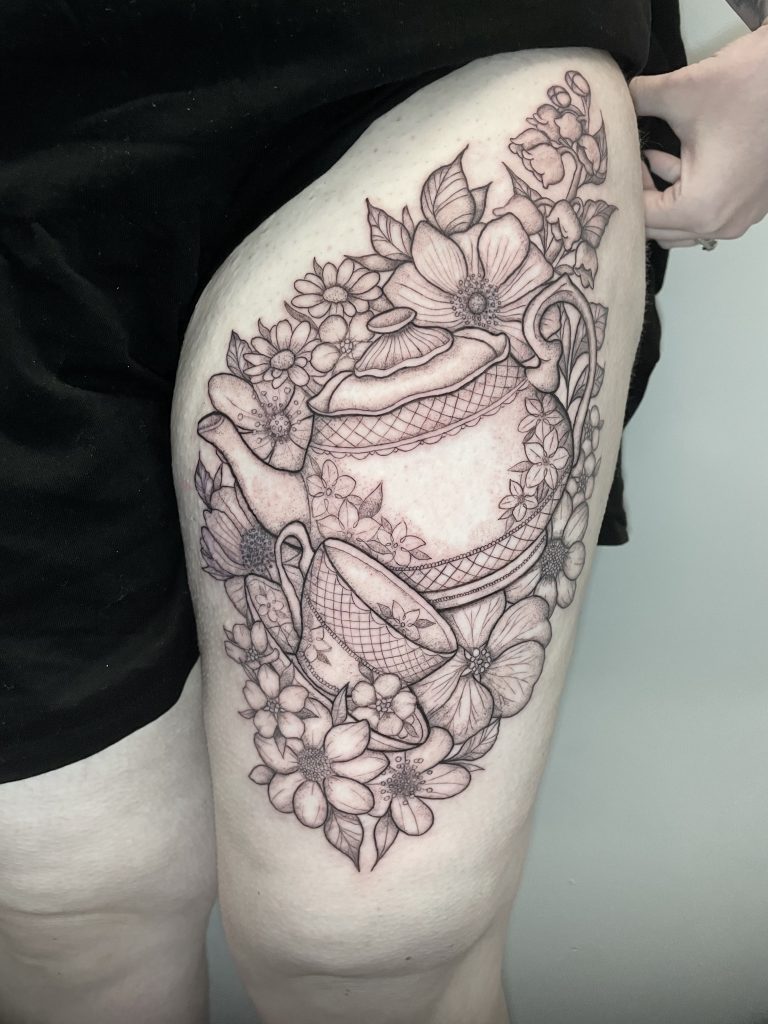 How would you describe your style? I think my style is a bit of a mixed bag – sketchy stippled blackwork has become the main staple, featuring lots of flowers, nature themes, and some cartoons. But I also tattoo a lot of bold colour work with Disney, cartoons, kawaii and gamer influences.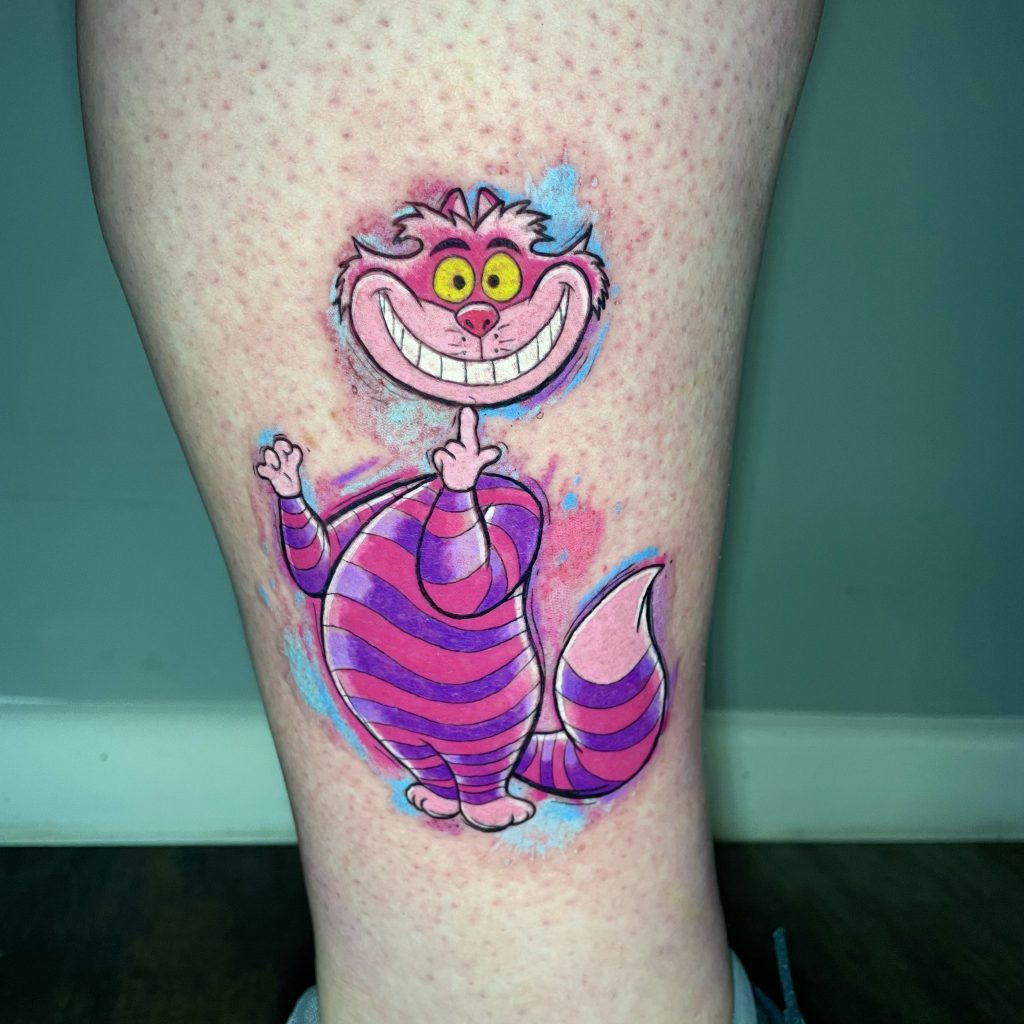 What inspires you? Super cute cartoon characters and plushies. I've been obsessed with Carebears since I was a very small child. I also love nature and being able to get out with my dog Rufus, this always gives me lots of inspiration. I'm often found photographing flowers and fauna.
I love artists from the fine art world such as Chris Nathrop, Anselm Kifer, Yayoi Kusama, Andy Goldsworthy, James Turrell and Fiona Rae. I like being inspired by different forms of art.
I love to travel – the differences in culture, climate and ideas are always exciting. I'm hoping next year to be able to travel more, doing guest spots and conventions. I have big plans in the future to explore Canada, Australia, more of Asia and Indonesia with my daughter and tattoo wherever possible.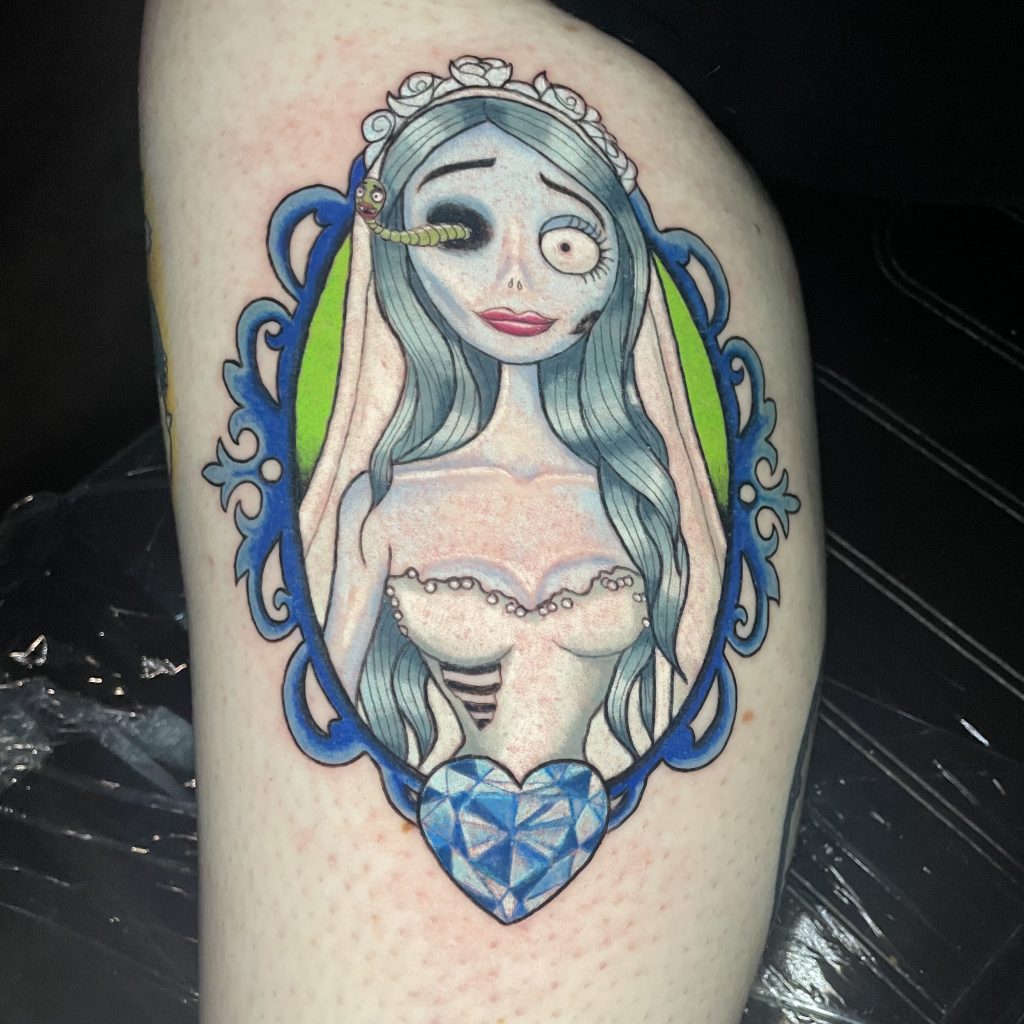 What do you love to tattoo, do you have a wishlist? I love tattooing cartoon characters especially when I can mix them with florals. I would also love to do more character work – Steven Universe, Attack on Titan, Carebears and Bluey, as it's our household's latest obsession, and some Lord Of The Rings-inspired pieces.
As I come back from maternity leave I have a big desire to push my work and skill set, it's given me time to reflect and think about my growth as a person and artist. 
I want to try out new ideas and these include large-scale abstract rainbow pieces and flowing nature root/branch-style pieces that entwine and work with the body's natural shape. I'm hoping to push myself to do more freehand work and develop my black and grey realism skill set too.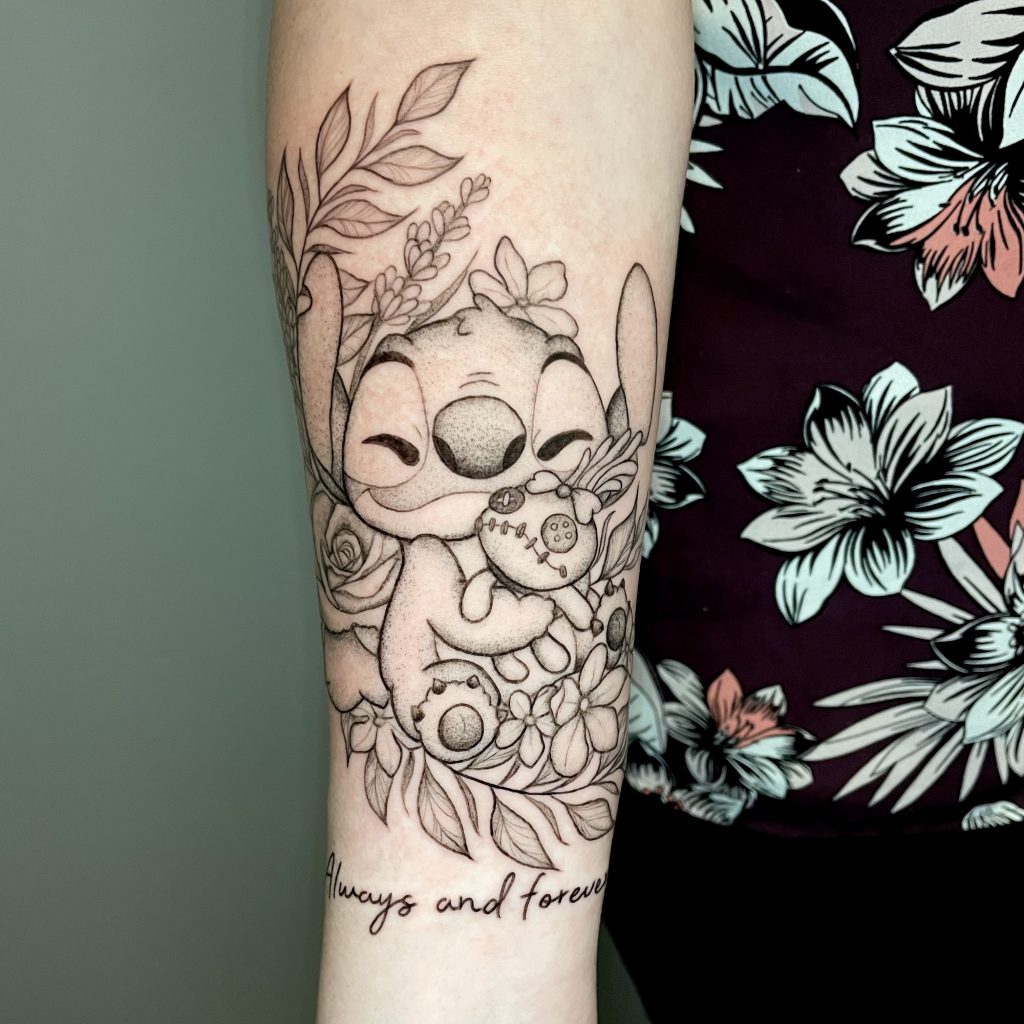 Do you prefer to work in colour or black and grey? I like both! How I work reflects the split in my personality and style. I like working with both the different techniques and the development of style and technique for each. 
I feel it's part of my nature to want to do a bit of everything and explore as much as I can with this art form.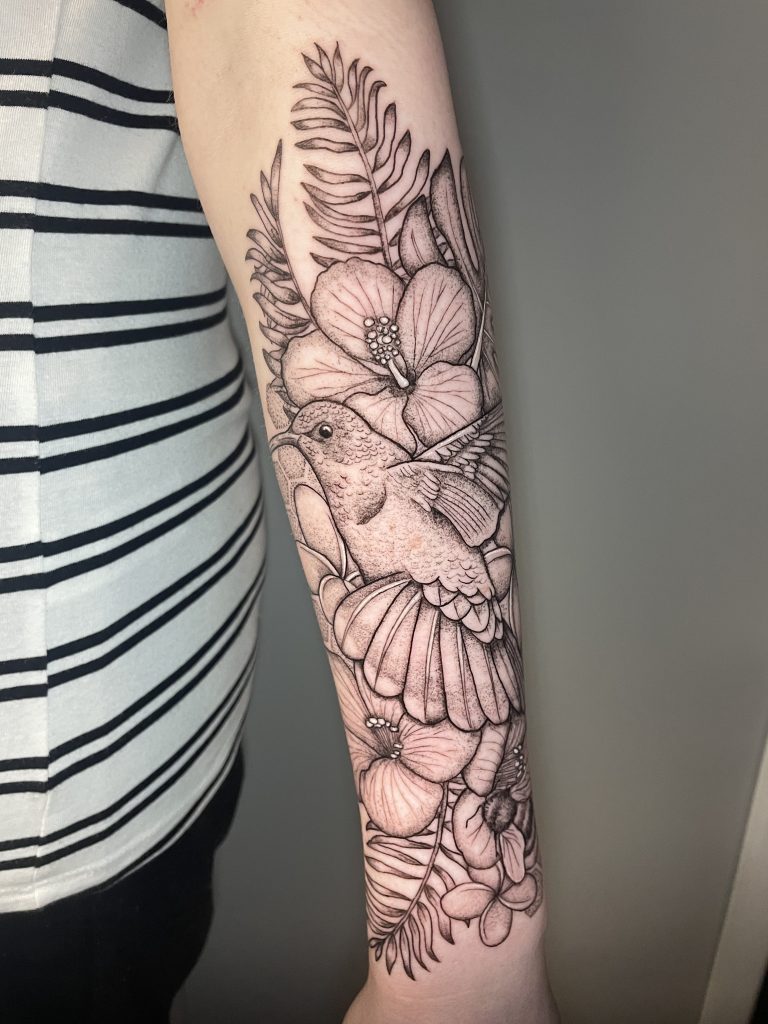 In your Instagram bio you have 'disabled artist' can you tell us more about this? I've been disabled for several years now. I had an injury to my spine as a child which has set me up for a wide range of issues in life and a few other comorbid chronic conditions have come along later. I suffer especially from pain which can be extremely debilitating.
Tattooing found me at a stage in my life where I was on the verge of giving up, it's saved me, and has given me a new passion and purpose. I can work as a disabled person as tattooing offers such freedom and flexibility for my ups and downs with managing my conditions. 
I think calling myself disabled as an artist is really important as there is a lack of representation within tattooing.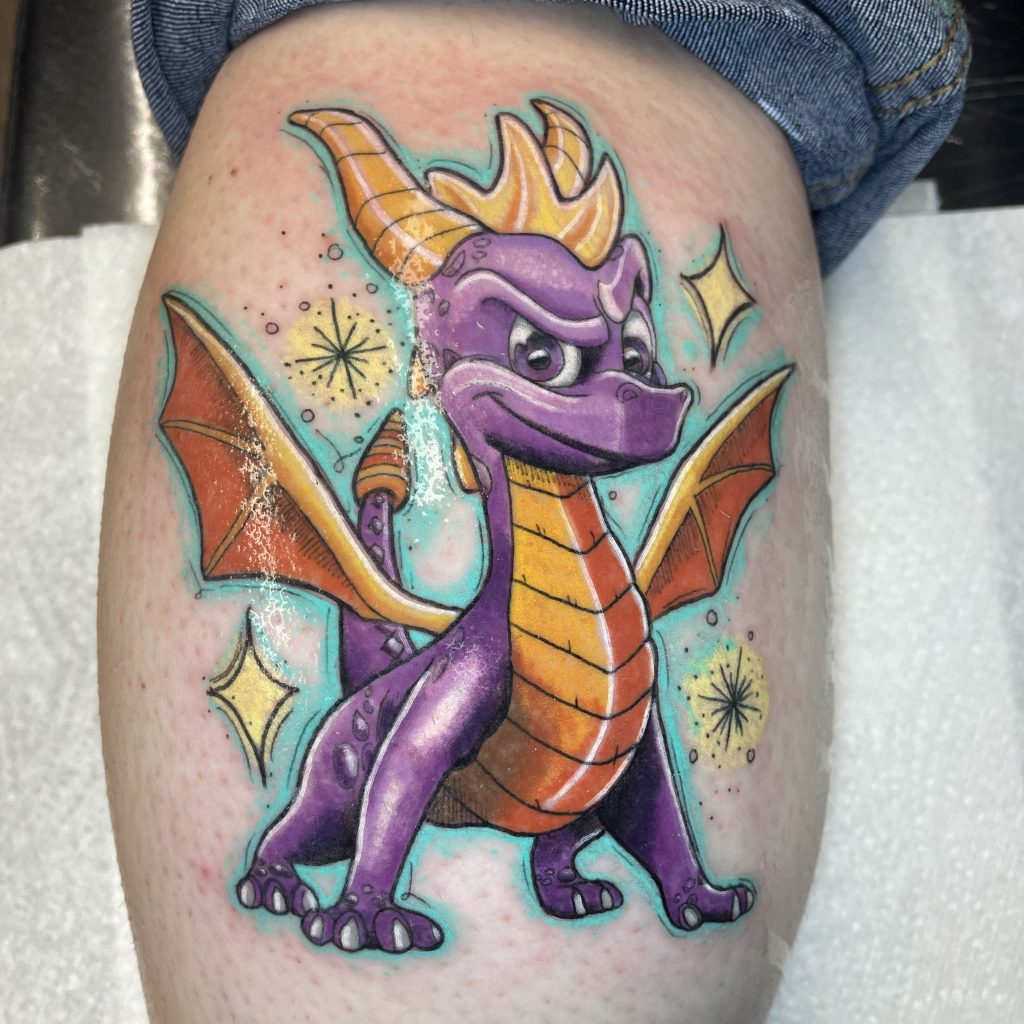 Does this influence how you tattoo? So with my chronic pain and mobility issues, I have to be careful with the type of tattoo projects I take on, the placements and the type of machines I can use.
For example, I can't really stand or bend excessively when I tattoo as I find that incredibly painful, it's a huge limitation but it's something I'm now used to. I have to use lightweight machines and plan my days very carefully with my use of energy.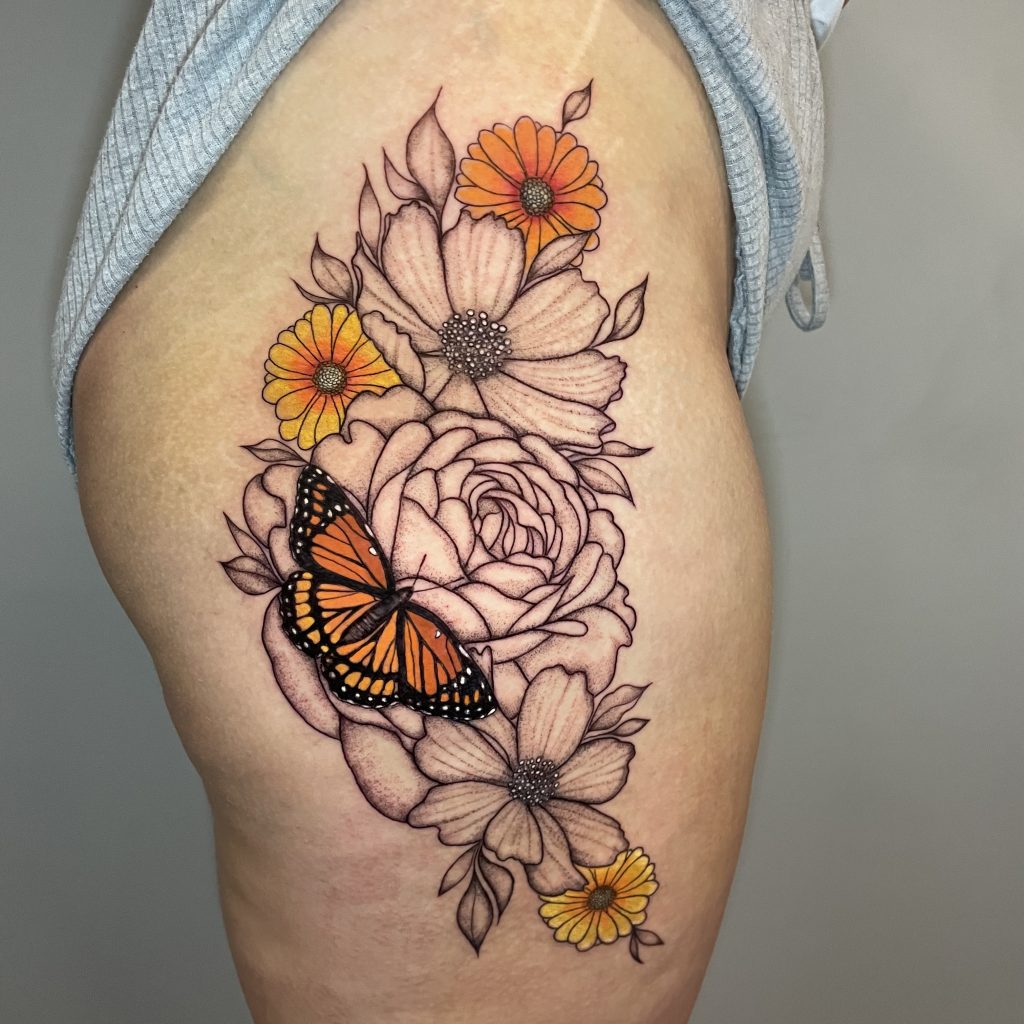 Is there a particular type of space you want to create while working? So I'm passionate about creating more accessible spaces within tattooing – for artists and clients. 
I just think it should automatically be thought of when setting up a studio, whether it's a street shop or more private space, that includes suitable and well-thought-out access to the frontages, doors, steps, corridors and accessible bathrooms. But that's not the norm from my experience. 
I've worked in a few studios that will not provide accessibility and that's just embarrassing to not be able to offer basic human rights to clients.
So, where I'm working from now there is a commitment to finding a way to open up the studio so it's more accessible to all clients. It's a work in progress as I've been on maternity leave but I'm hoping real progress can be made.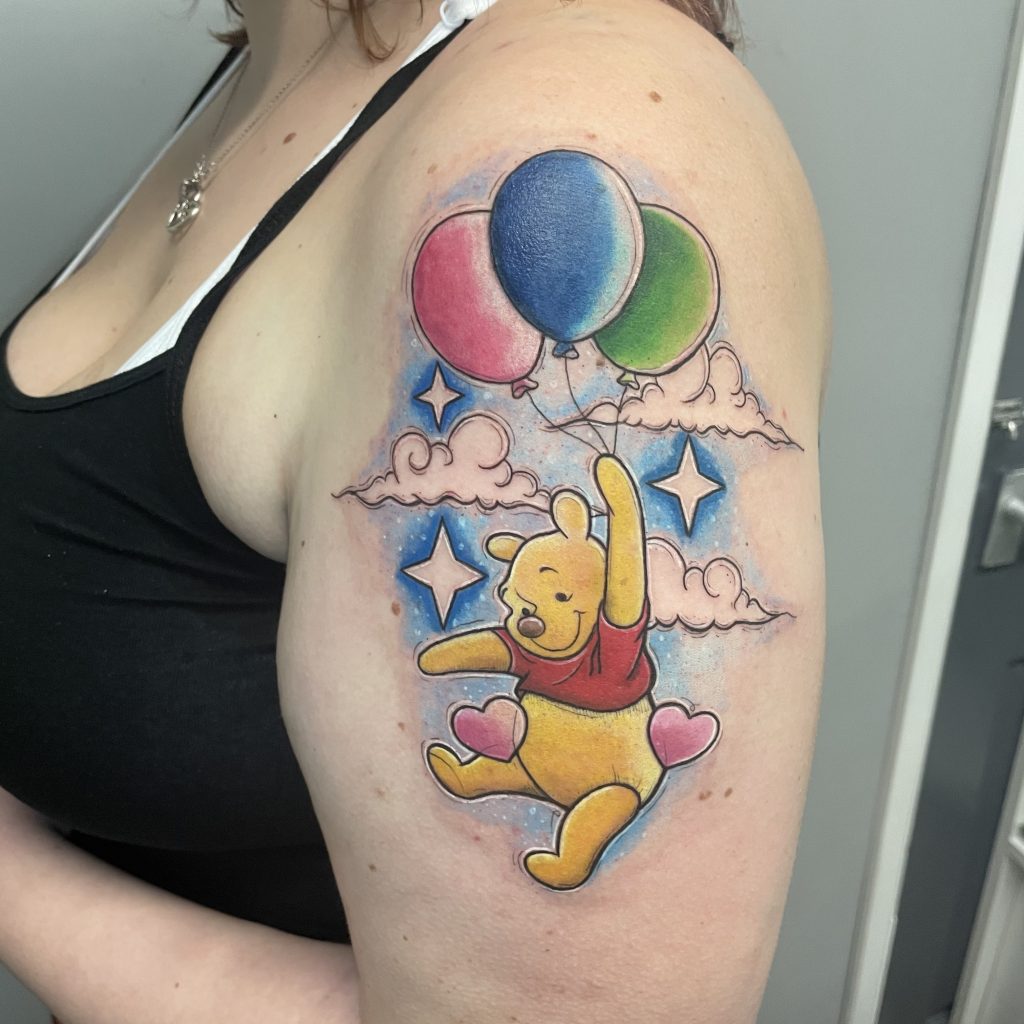 Can you tell us about a memorable tattoo experience? Being tattooed by Anthony Lennox – I had a sloth tattooed on my lower leg. It was just an all-round memorable day, with the tattoo design, getting to see how he tattoos, the studio set up, and the other clients and artists there. It's the best when a tattoo artist whose work you love turns out to be absolutely lovely!
What was your first tattoo, do you still love it? My first tattoo is a slice of cake and some sweets done by @KeelyGlitters. I still love it and that's what inspired me to even think about becoming a tattoo artist.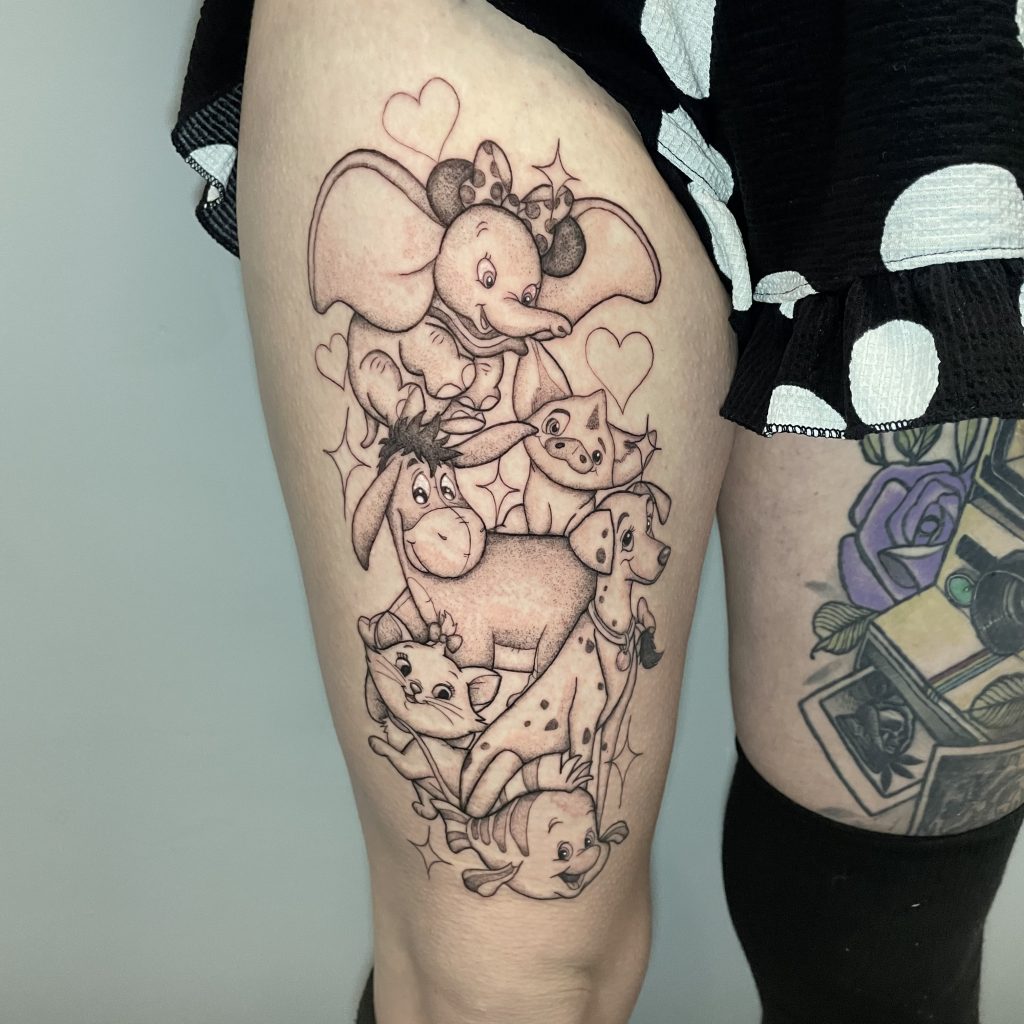 What's been your proudest moment in your career so far? I have a lot of proud moments but ultimately it comes down to tattooing so many people that have said they have felt safe, respected and happy with me and their tattoo.
That's so important to me and as I strive to become a better artist, person and now a mother. I want to continue in my journey to make sure clients are made to feel comfortable and happy throughout the tattooing process. 
Follow Clair for more awesome tattoos, available designs and book in via her website.