Tattooist JOOJOO (Jinju Kim) creates delicate floral and linework tattoos at her studio in Hapjeong, Seoul, South Korea. We chatted to JOOJOO about tattooing as a form of self expression and spreading happiness through her art…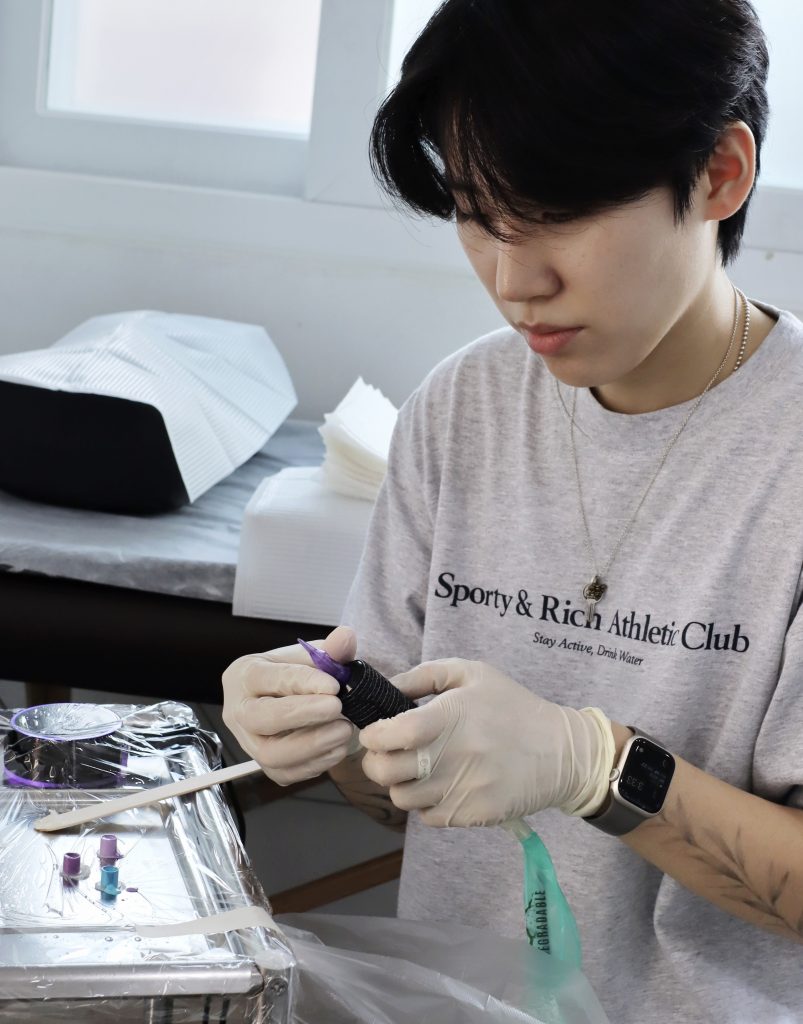 How long have you been tattooing and what made you want to become a tattooer? I started tattooing in 2018. My art and tattoos are the best way I can express myself. I'm a naturally timid person and can come across as shy, because I find talking about myself or talking directly to someone new difficult.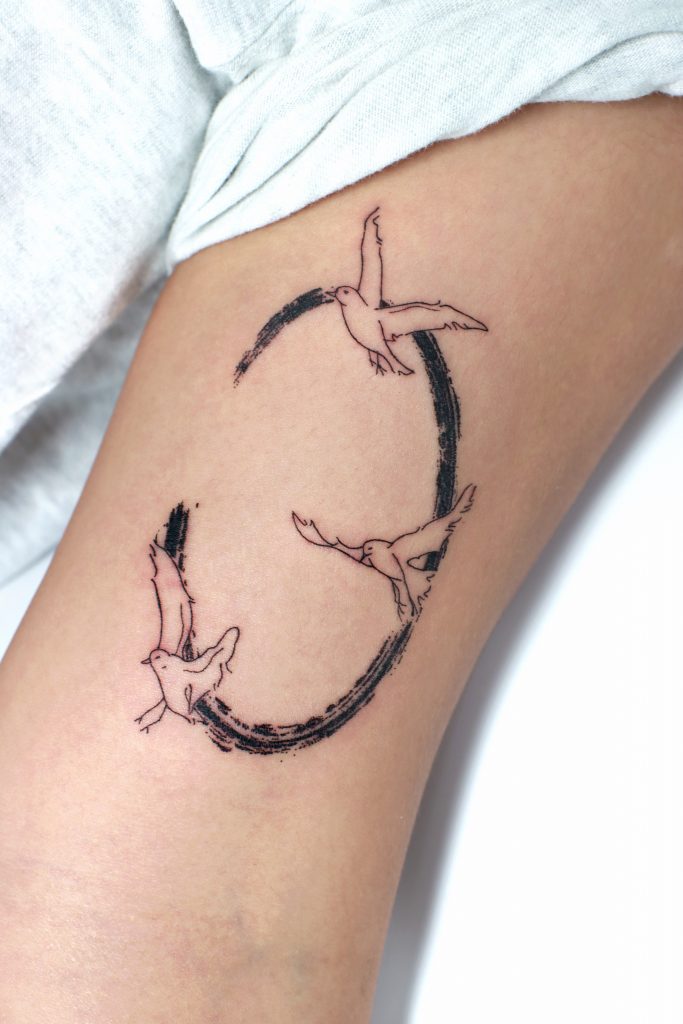 Tattooing was so attractive to me as it allows me to express myself exactly as I want to without feeling like I'm acting. I prefer other indirect forms of expression as well, such as fashion or sharing the music I listen to. Once I discovered tattooing I started to learn how to do it, there was no hesitation at all.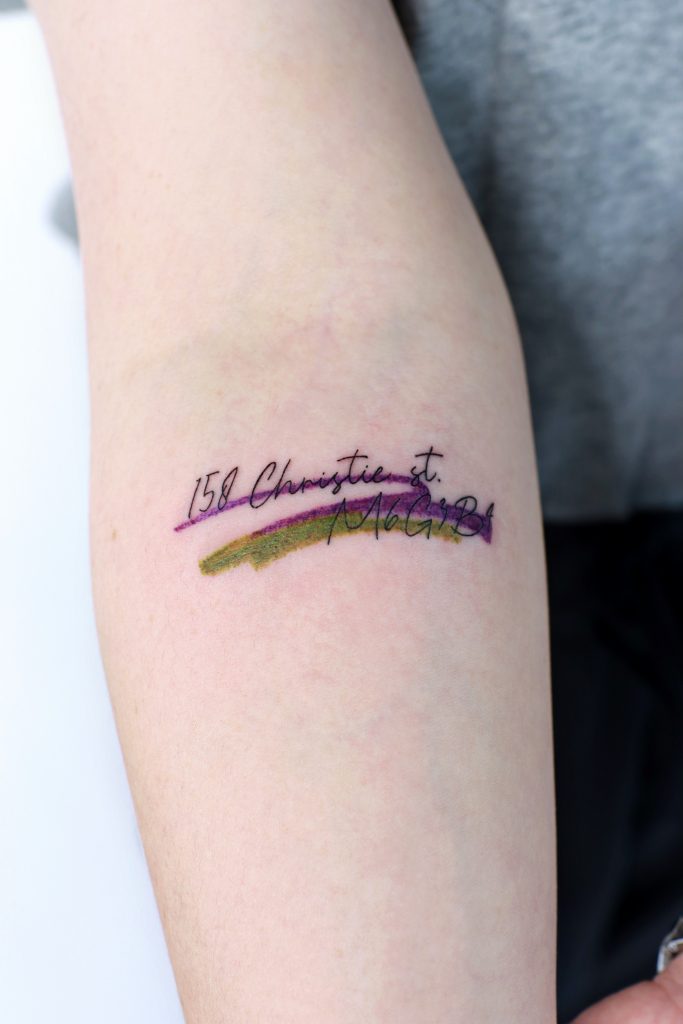 What's been your proudest moment in your career so far? There was a customer with a lot of painful memories, their arm was full of scars and she wanted to get a tattoo over them. So we covered her scars with some of my floral tattoos and she was so thankful afterwards. I'll never forget how happy she looked, it was my happiest and proudest moment.
I think tattooing is the best way I can express who I am, I'm very proud to have this job.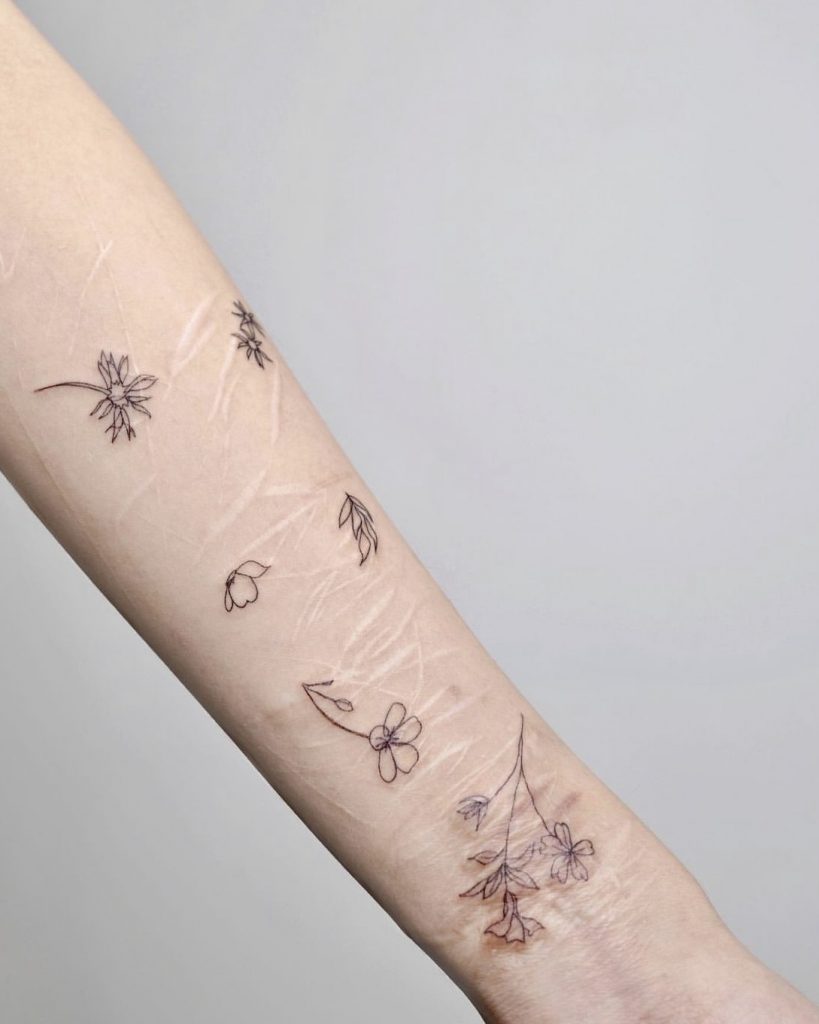 What do you like to tattoo? I like drawing objects that are found in nature, these are the subjects I enjoy the most. I really like all aspects of nature, from the warmth in the green of the plants around us to the blue of the ocean that speaks to me of freedom.
To me, nature is the place that I get so much energy from and the colours are so inspiring. I enjoy drawing these aspects in my own style to transform them into a tattoo design that will work on the skin.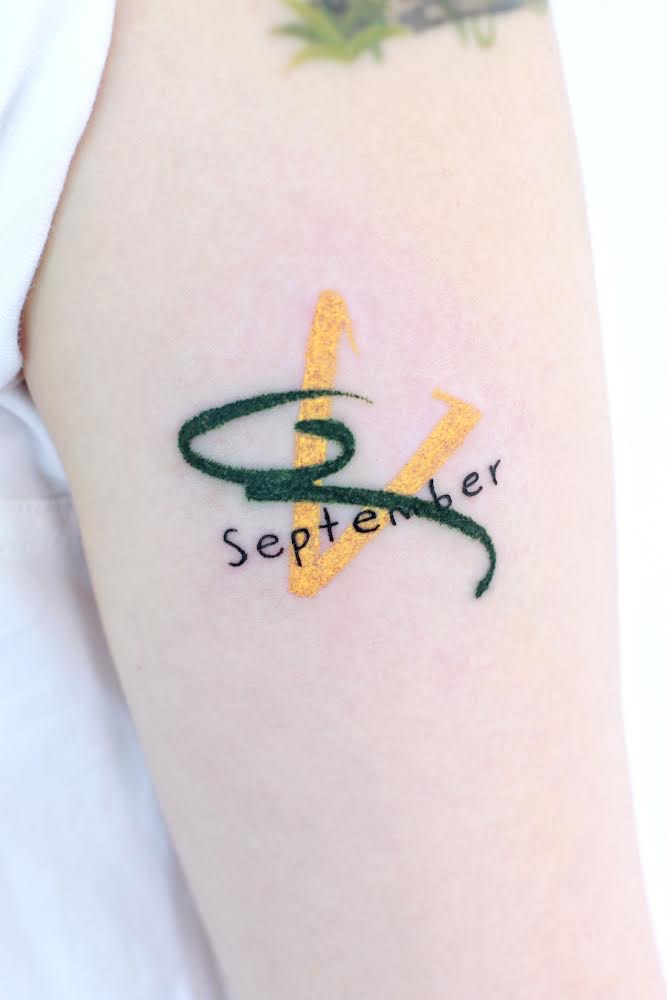 Why are tattoos so special? Tattoos act as a way for me to keep doing what I love, what I want to pursue in my life and how I express myself and my feelings. My clients keep these things on their skin and the act of giving them a tattoo is really special.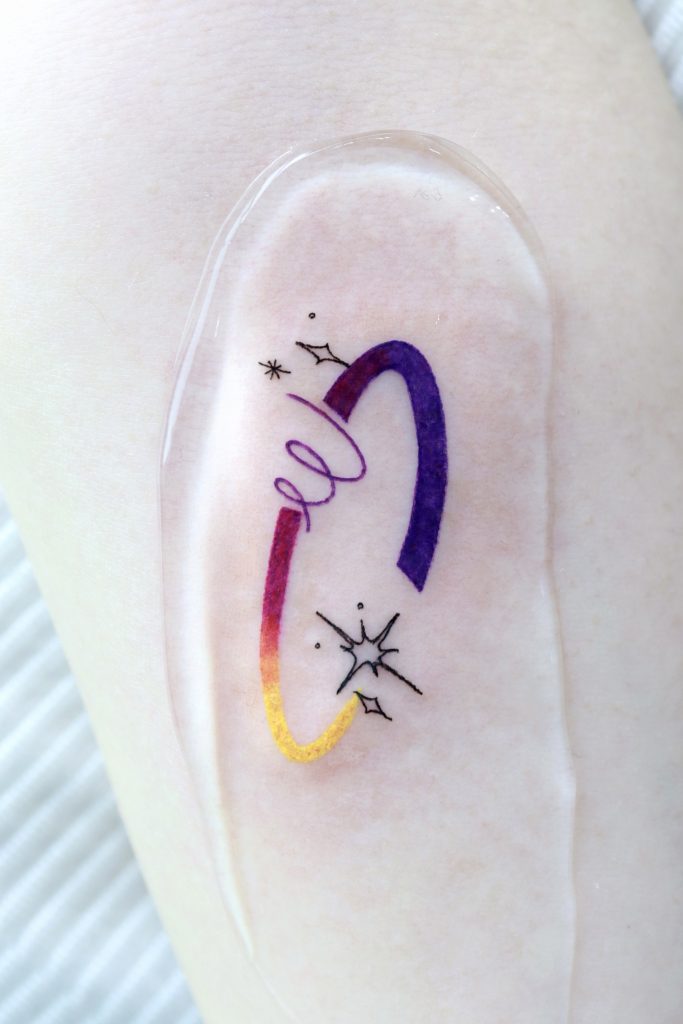 How would you describe your style? I redraw the topics and objects my clients want in my own style with my unique viewpoint. When I'm drawing these things I also think about how they'll be placed on the body. Whether it's a plant, animal or flower each natural painting needs to complement the final placement.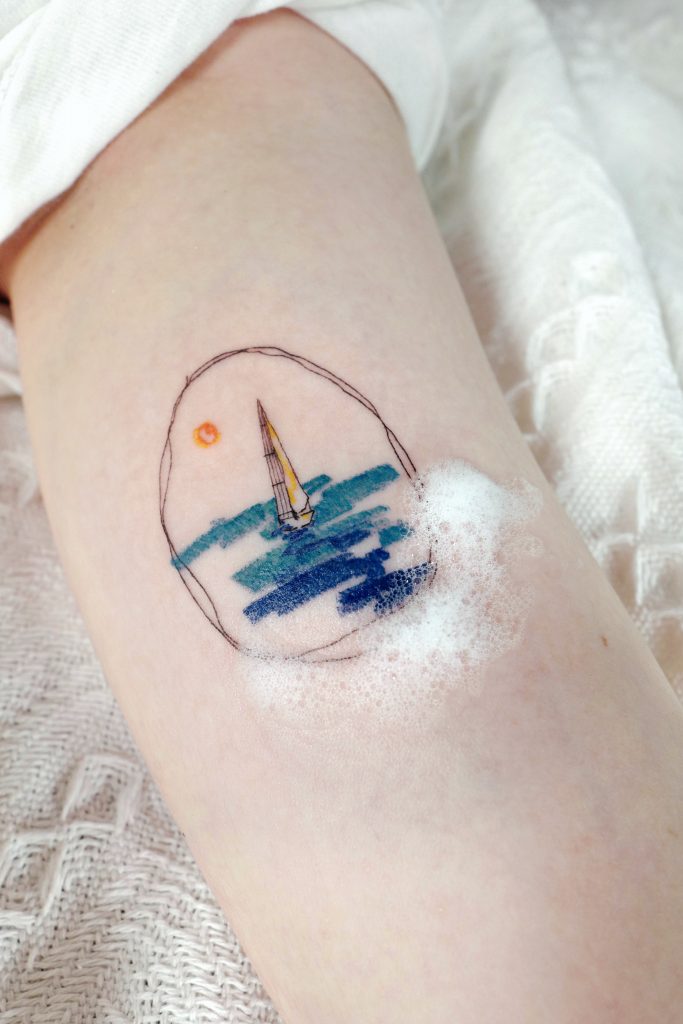 After drawing the initial shape with clean, thin and simple lines I add colour. The colour is layered to mimic crayons or brushstrokes. In my art I pursue a picture that appears ordinary but in the end it's not.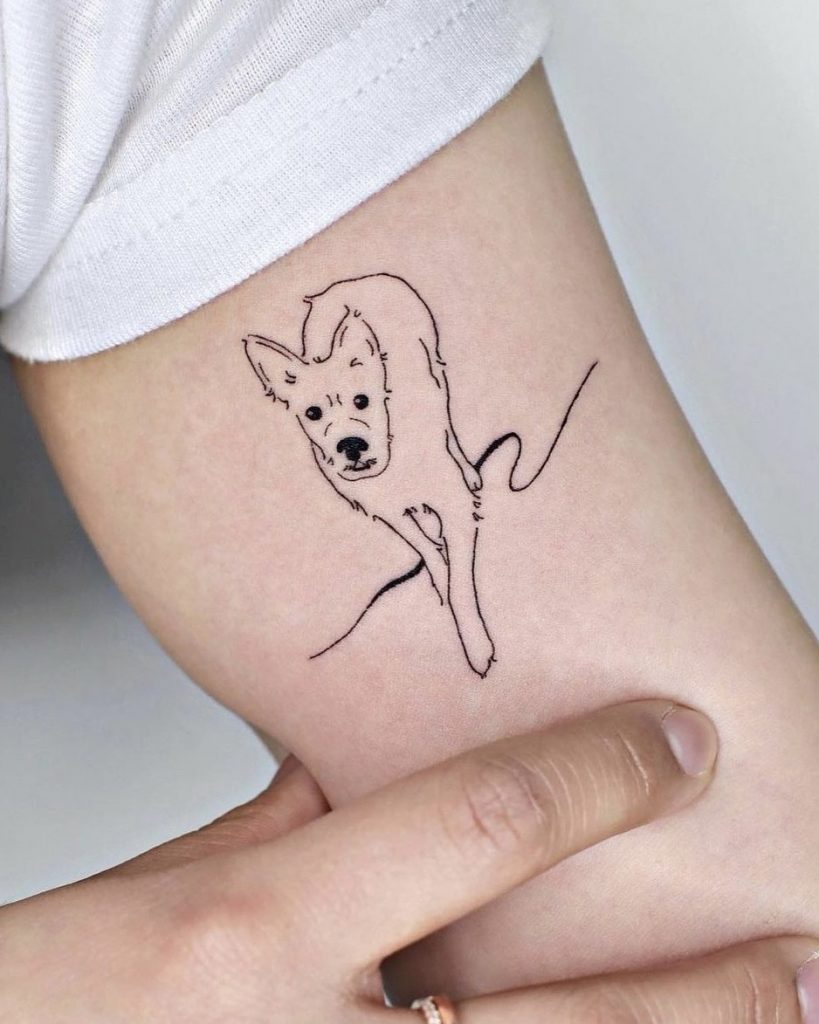 What inspires your work? I feel inspired by plants, animals and music amongst many things. I also really like the work of Picasso, his paintings are my favourite. They're abstract, detailed yet also simple and in every one his identity can be clearly seen.
I also don't wish to draw things exactly as they appear in real life. For me, art is a way I can express in my drawings what I see and feel. Picasso is one of the best painters of this expression, he's the painter who inspires me the most.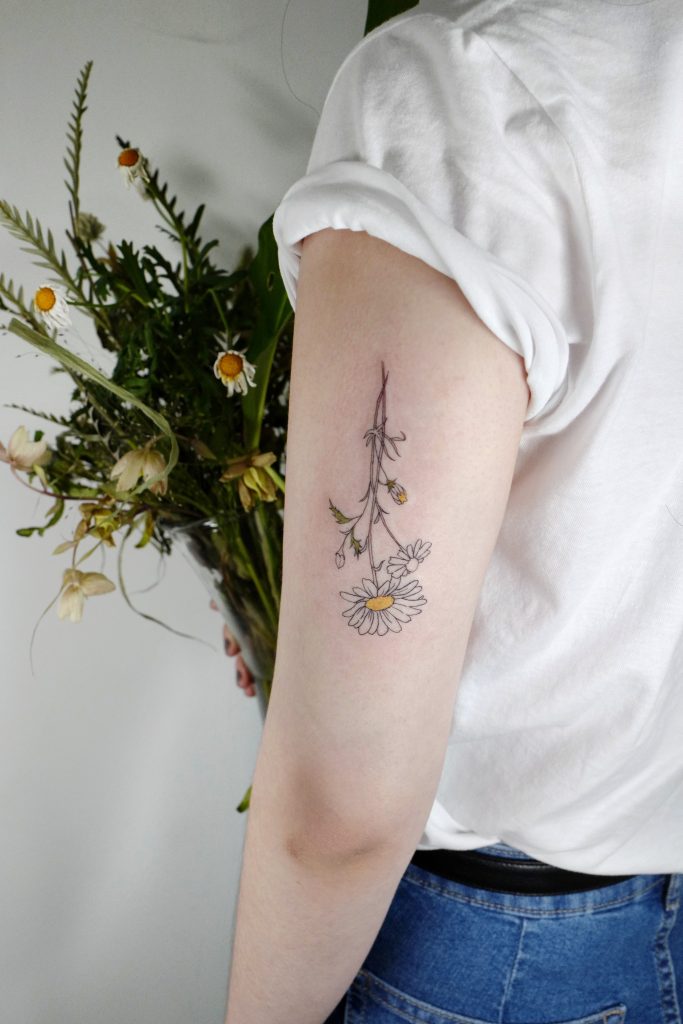 Can you tell us about tattoo culture in Korea? A lot of Koreans and Korean celebrities get tattoos even though it's illegal to be a tattooist here. Despite this Korean tattoo artists are famous around the world and receive invitations to work in a lot of different countries.
Tattooing is recognised as an artform across the globe and I think Korean laws should be changed to reflect this. Young people in Korea are really interested in tattoos and the majority of my clients are young.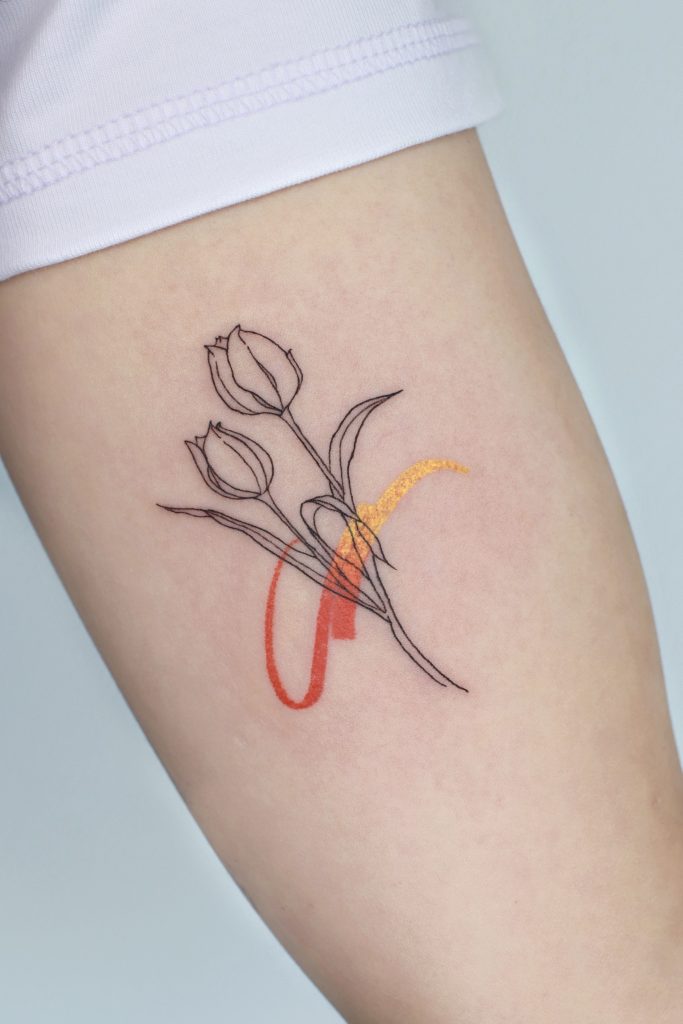 When are you happiest? I am truly happy when I tattoo my drawings. I like the idea that a person will be going about their daily life and look at the tattoo I've made for them and feel happy. This thought drives my tattooing and inspires my work.
Make sure to follow @tattoo_joojoo for more amazing tattoos.