Ovenlee creates cottage-style tattoos at Ovl Studio in Seoul, South Korea. We chatted to Ovenlee about her journey into the tattoo world, what inspires her colourful tattoos and what it's like to tattoo in South Korea…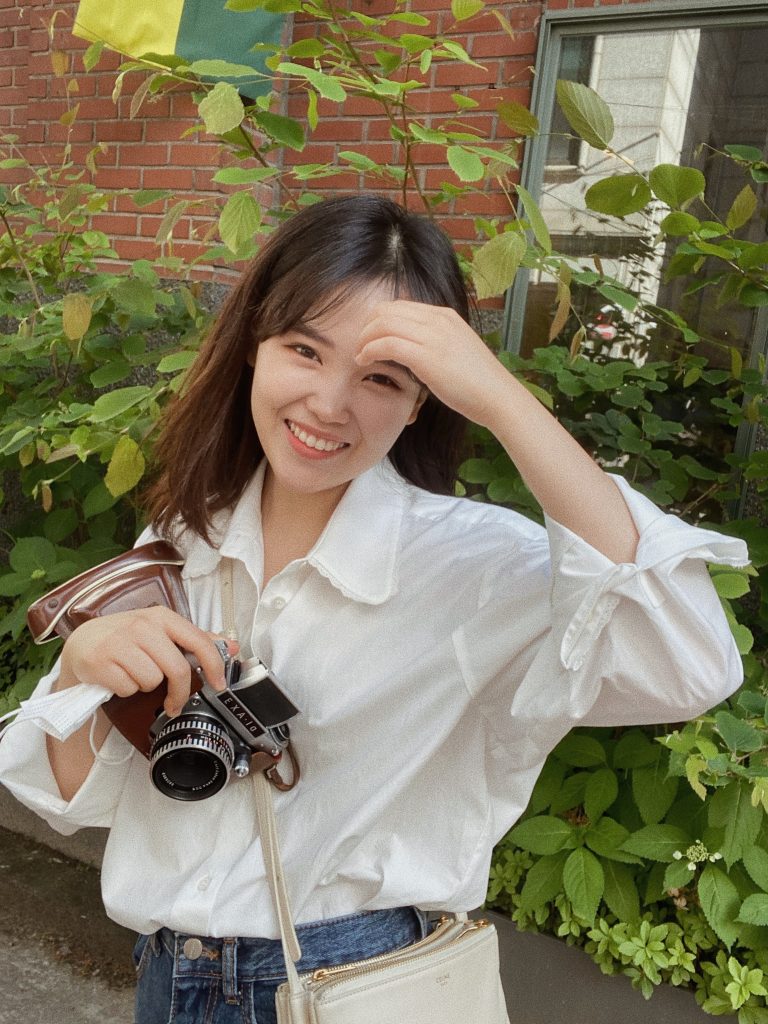 How long have you been tattooing? Around four years, I started in the summer of 2018.
How did you become a tattooist? What made you want to be one? I was a student at art college majoring in ceramic crafts and design when I got my first tattoo.
The day I got my tattoo I fell in love with it and tattooing. I was charmed by the craft and I loved the idea that someon else could have one of my paintings on them for the rest of their life.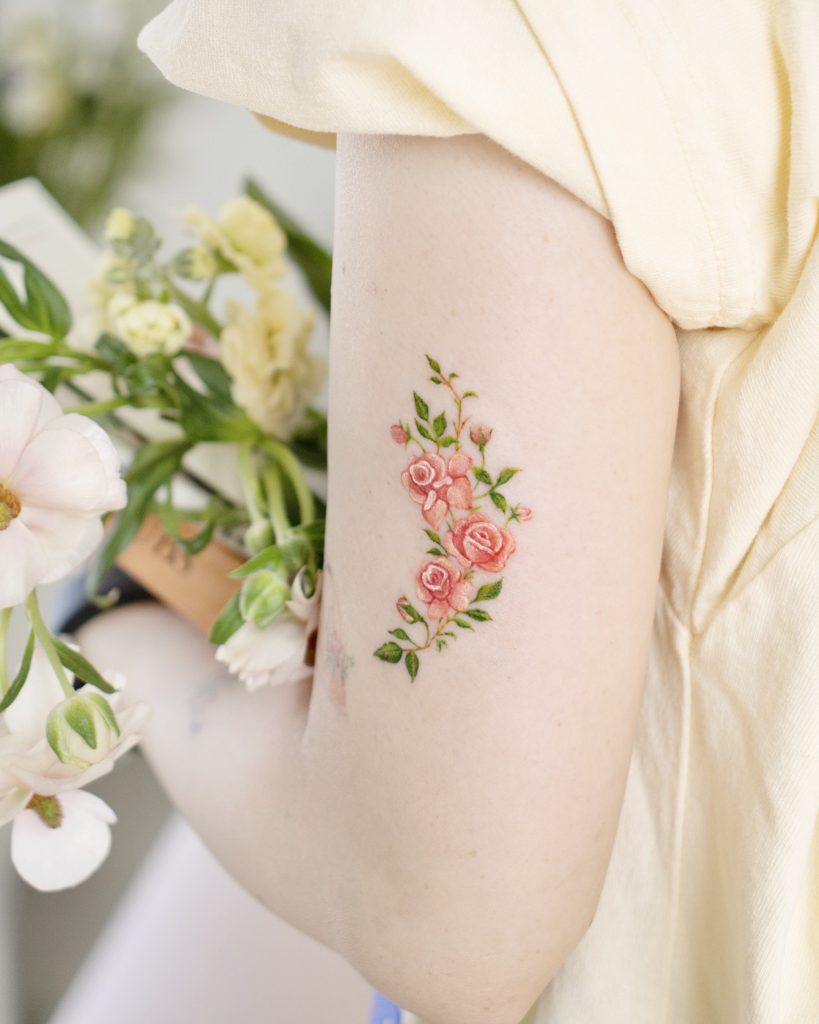 After that I became interested in tattoos and my friend, who was a tattooist at the time, said I should become one too. He told me that my drawings would make very special tattoos.
It was then that I knew I wanted to learn how to tattoo. Luckily I came across Soltattoo who was advertising for a student, so I contacted him and he became my teacher.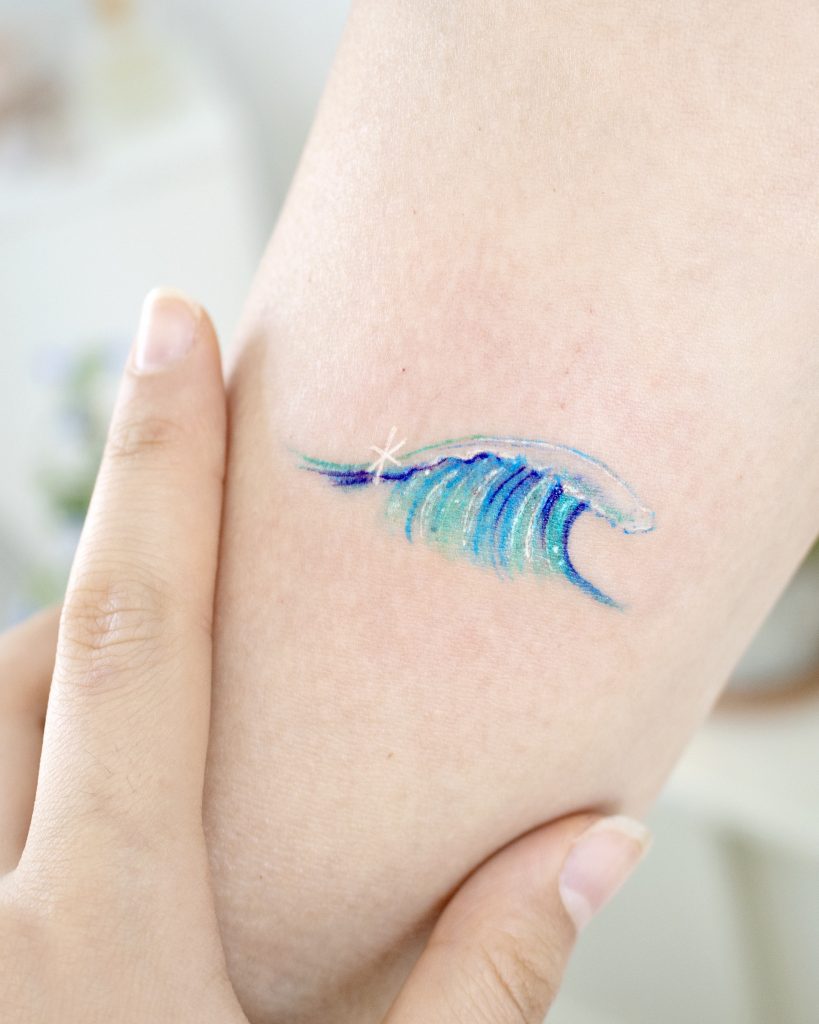 What does tattooing mean to you? It is a medium that allows me to bring together the memories of myself and the people I tattoo. When I paint a picture using my own memories and experiences my customers can also attach a meaning to the image that's unique to them.
We meet through my paintings and that's how we share each other's stories.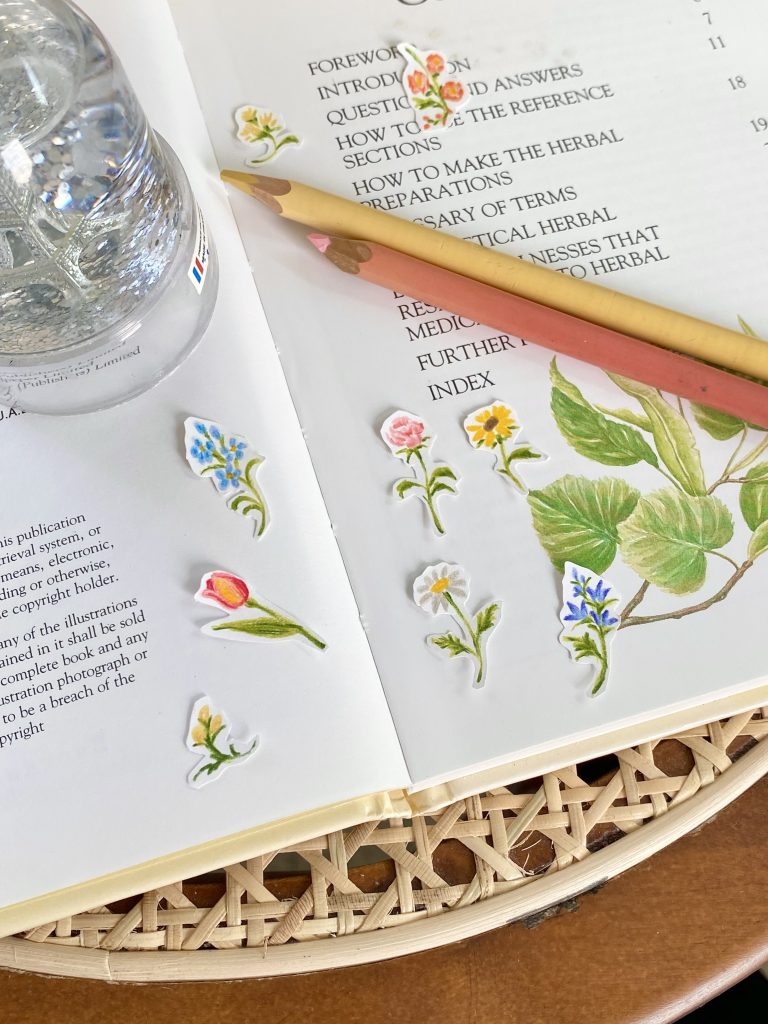 What inspires your work? I get inspired by objects in my daily life and things I remember. I enjoy taking photographs in my free time and sometimes I bring motifs from them into my work. I can also get inspired by verses from my favorite songs.
What do you like to tattoo? I love cute animals and flowers!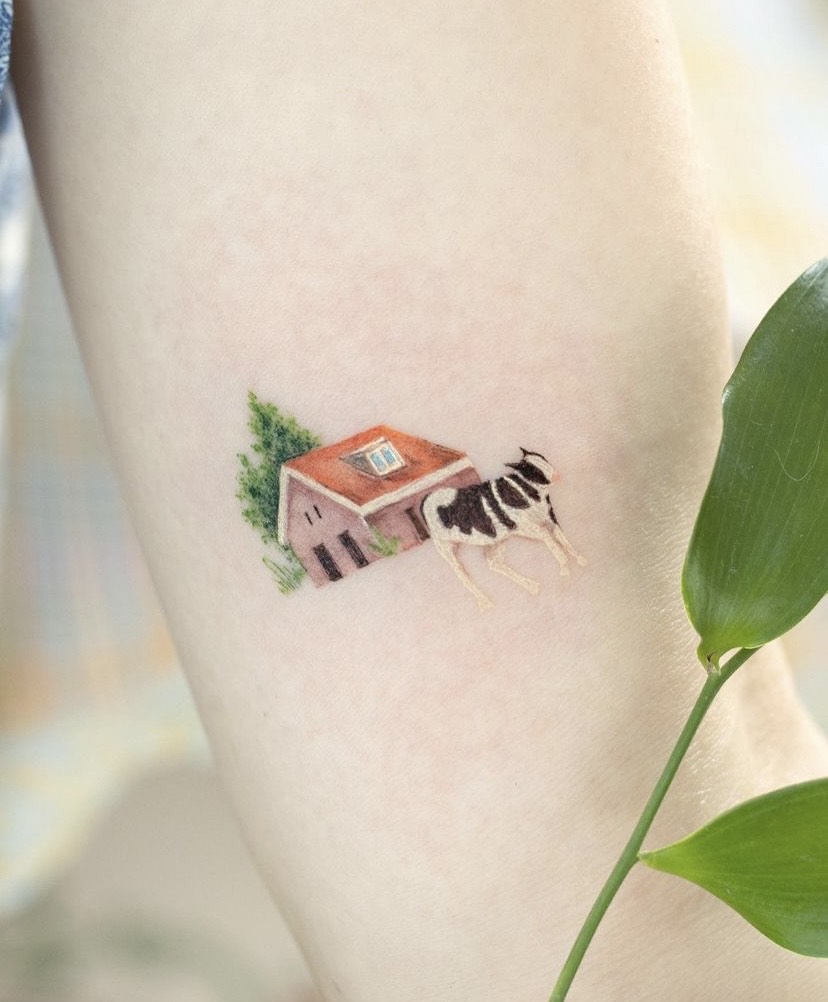 How would you describe your style? I think my paintings and tattoos are in a fairytale and cottage core style. The objects I depict evoke memories and I draw them in warm colours. In terms of the practical side of tattooing I mainly use colour ink.
The thing that makes my tattoos different is that I don't add contrast with black ink. The design is done with just colour ink.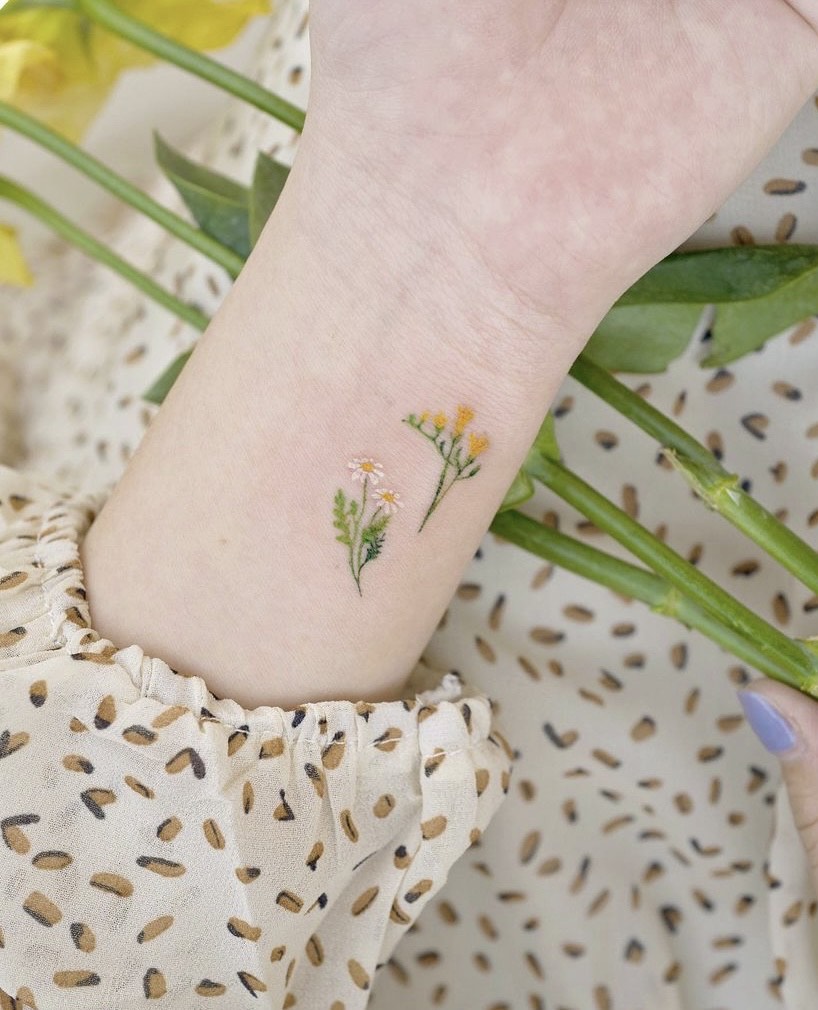 So after the tattoo heals the colours don't look dark, but instead appear transparent and clear. I think they heal more naturally without black ink being added.
The tattoo becomes a part of the body more like skin; this is what I like the most about my work.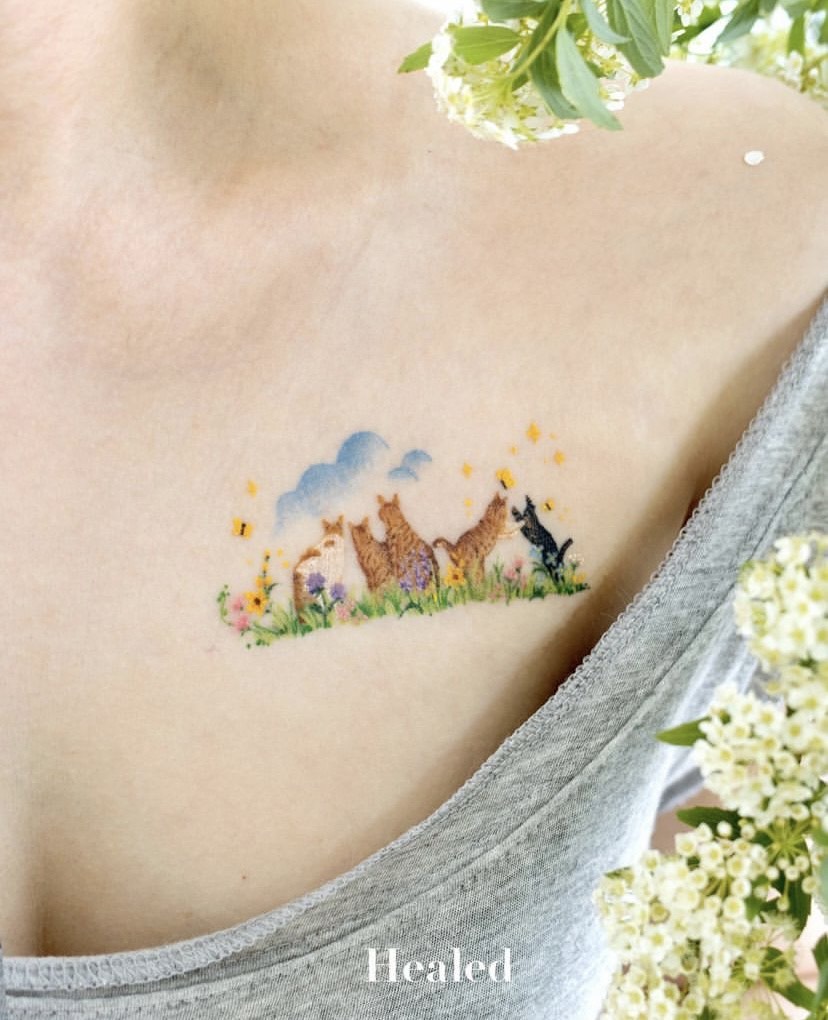 Can you tell us about your proudest moment in your career? I always feel super proud when I can offer comfort to my clients with one of my tattoos.
I had a client who wanted a tattoo of her cat who had died a few years ago. Through her tattoo and the appointment we shared many stories and she found comfort. When I can share stories like this through my paintings I feel very proud of my job.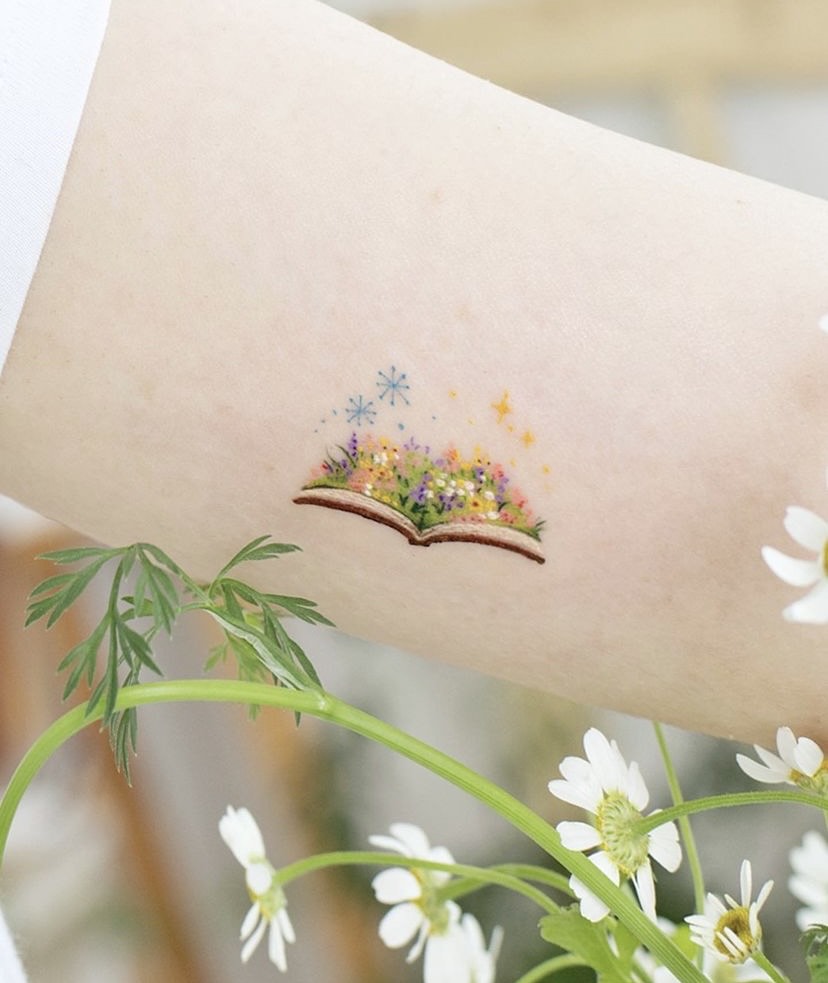 Why are tattoos so special? Tattoos are the best way I can describe and express myself. I have several tattoos and these explain my life, the person I am and my life's motto.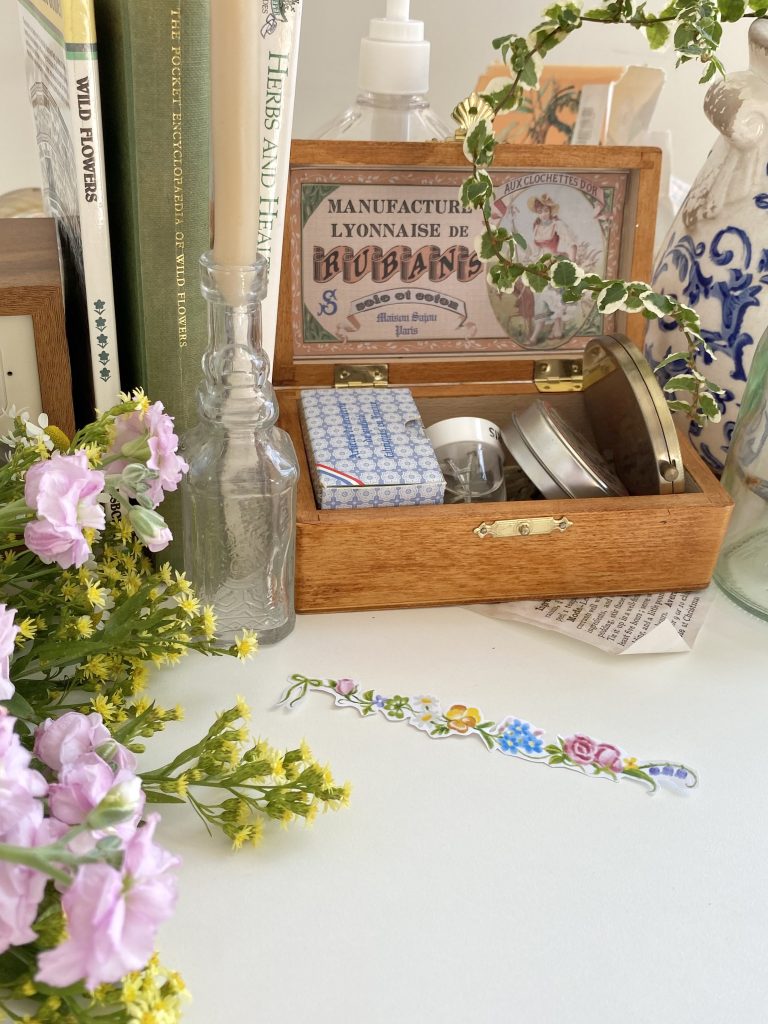 Can you tell us about tattoo culture in Korea? In the past, Korea was a very conservative society where tattoos were considered to belong to gang members and men. Because of this people with tattoos were not given as many job opportunities and celebrities on TV had to hide their tattoos.
Recently a lot of young people have seen tattoos as a way to express themselves and so various tattoo styles have appeared and a tattoo trend is rising. Unlike in the past, colour and mini tattoos are becoming more common and now young women are getting them (more than 98% of my customers are female).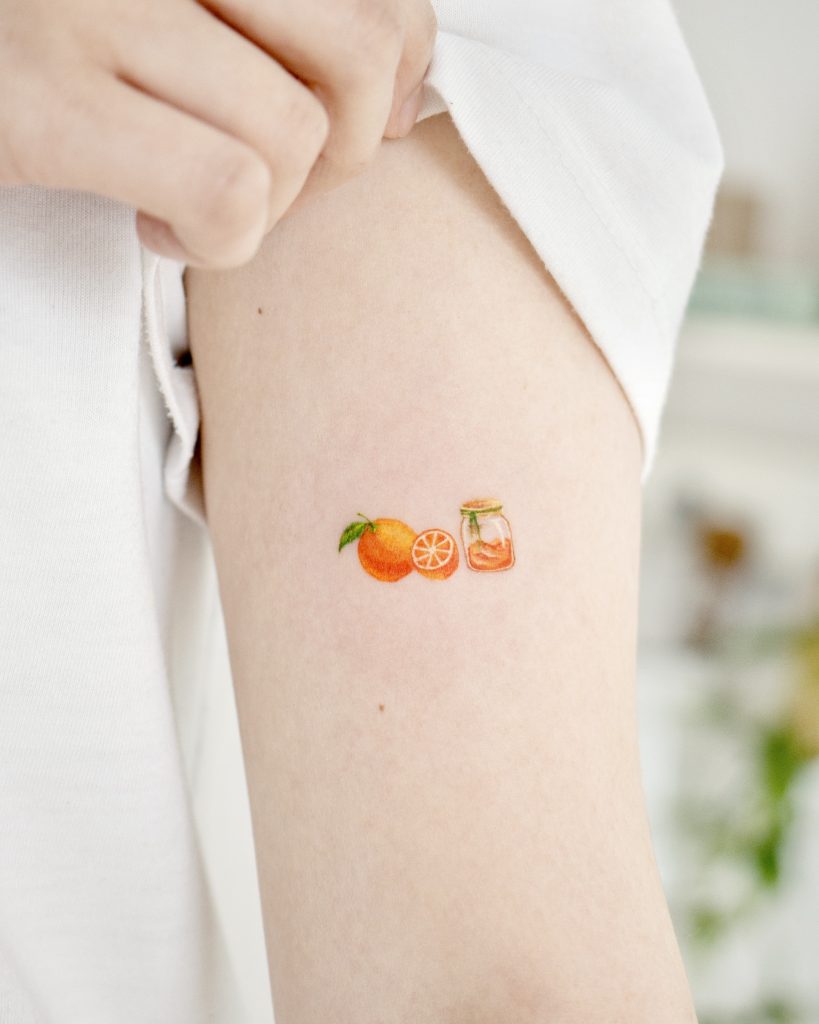 As tattoos become more common more artists are flowing into the tattoo world and more genres are emerging. This makes me really happy. Older people still have a bad perception of tattoos, but now tattoos don't seem to have much of an impact on finding a job and celebrities on TV shows don't feel obligated to cover up.
However, in Korea, tattooing is considered a medical practice. A group of tattooists called the 'Tattoo Union' is working hard to fix this. As people around the world pay attention to Korea's tattoo technology and styles, I hope they will pay attention to this issue as well.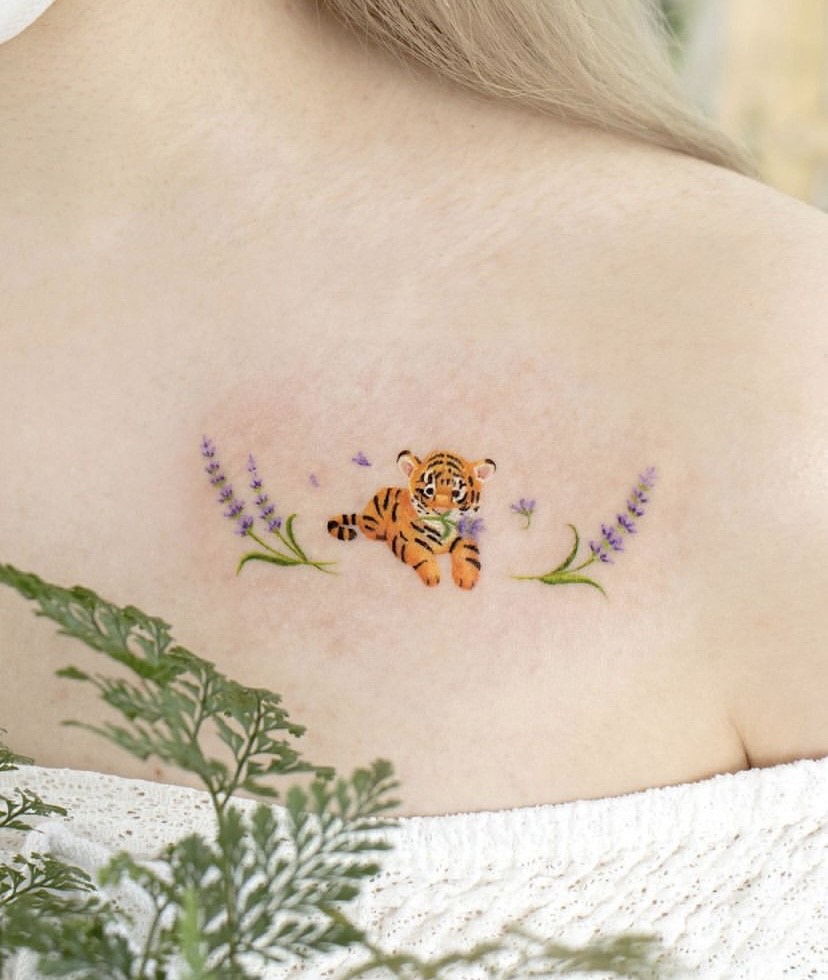 When are you happiest? I am very happy when I spend time with my cat and listen to my favourite songs. A lot of ideas for my tattoos comes to mind at times like this!
Also, I am happy when those who have received my work send me a thank you message. There were customers who said they found hope and courage when they looked at their tattoos and others who were grateful that they have memories they could remember for the rest of their lives. My heart bursts when I think about it and I'm at my happiest at times like this.
Make sure to follow @ovenlee.tattoo for more colourful tattoos.