News
The Horrifically Brilliant Mega Drive Shmup 'Gynoug' Is Coming To Switch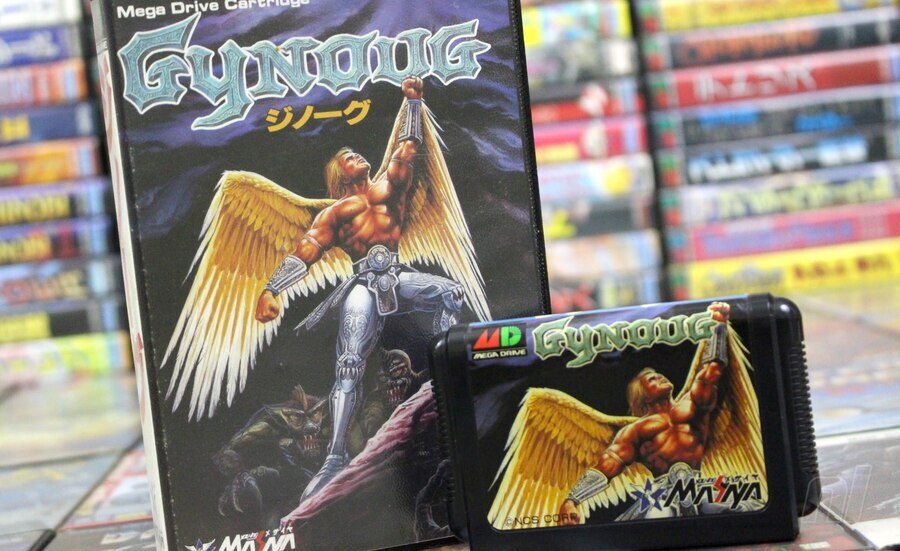 If you're a fan of classic Japanese shmups then you might be pleased to learn that Masaya's 1991 Mega Drive title Gynoug (Wings of Wor in the US) is coming to Switch, thanks to publisher Ratalaika Games.
Boasting some truly amazing (and often horrifying) 2D pixel artwork by Satoshi Nakai and a fantastic Noriyuki Iwadare soundtrack, Gynoug is one of the most unique shooters you'll ever encounter – and with the Mega Drive original creeping up in value over the past few decades, this should be a nice, low-cost way of experiencing it.
The game was previously available on the Wii Virtual Console, but only in Japan. Ratalaika recently published another excellent Masaya shooter, Gleylancer, on the Switch eShop.
Here's some PR:
In an era between the Middle Ages and the early modern period, the demons have grown in power by feeding on the evil ambitions of the people. Led by a being known as The Destroyer they plan their attack.

The angel Wor stands up for the survival of the entire tribe, and heads to Iccus to prevent the spread of the evil spirit.
Take control of Wor and shoot down every grotesque enemy in your path. Defeat the demon boss at the end of each area to advance onward.

Features:
* Improved modes available with accessibility features and modern controls
* Glorious and grotesque art and sound
* Epic mid-stage and end-stage bosses
* Multiple power-ups to increase your shot
* Legacy title from the 1990s!
Gynoug launches on the Switch eShop on November 12th, 2021.