News
The Hype For Grand Theft Auto: The Trilogy Is High, Is It In Your Switch Plans?
Grand Theft Auto: The Trilogy – The Definitive Edition getting official release details, along with a trailer and lots of screens, was certainly the standout and dominant news item at the end of the week. Perhaps counter to expectations the visual overhaul is a bit more than a simple upscale, with the footage looking rather familiar but undoubtedly fresh. That's not to say it would be mistaken for footage of games developed from scratch in the 2020s, as characters in particular still have that angular look familiar from past generations.
The official information does point to key gameplay changes, such as controls more in tune with what players know from GTA V. Yet we'd suggest those control updates will need to be good; you may have fond memories of the original '3D' GTA trilogy, but they're of their time and don't necessarily feel particularly smooth to play now. Perhaps The Trilogy will fix that, it's certainly one of the big tests it'll face.
Another question will be how it'll stack up on Switch. We don't think it's a particularly outrageous suggestion to say we'll be looking at it targeting 30fps on Nintendo's system, at best, and if previous reports were accurate and Unreal Engine has been used, that makes some caution advisable. While Unreal games can certainly run on Switch, the system's library is also full of dodgy ports where the different iterations of the engine simply don't play nice with the hardware. Here's hoping that the sheer volume of resources at Rockstar's disposal – and the knowledge that the release could be a big seller on Switch – will ensure that a carefully optimised version arrives on the hybrid.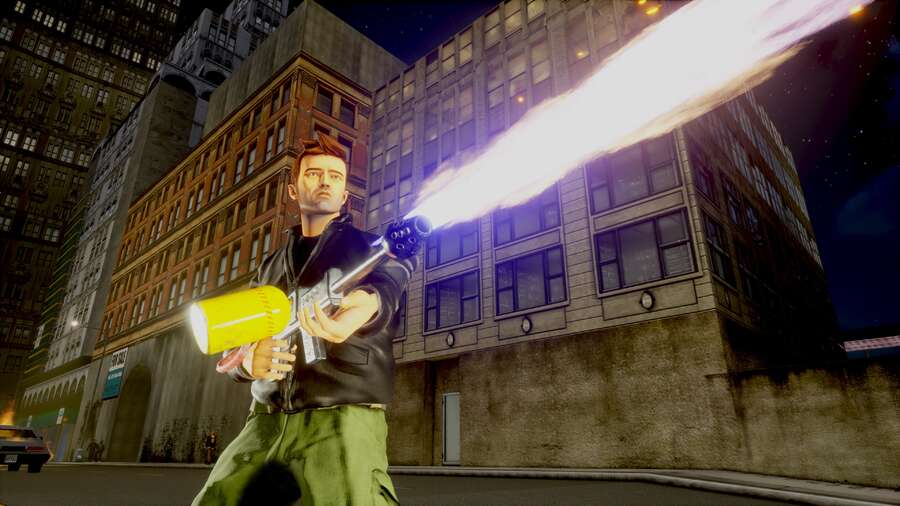 As for the release details, it's split up between eShop and retail. The digital / eShop version isn't far away on 11th November, while those that want the physical edition need to wait until 7th December. It'll cost £49.99 / $59.99, though that is three games in the package of course, while the file size is 25.4GB; we'll need to wait and see whether Rockstar will opt for a Switch cartridge big enough to hold the full package or force mandatory downloads. We'll keep an eye out for updates.
For some this trilogy release will be revisiting old classics, and no doubt for many it'll represent their first playthroughs of these iconic games. We're curious where you fall in these categories, so by all means pitch in with the polls and comments below – is this a November (eShop) or December (physical) pick-up for you?