News
This Metroid Dread LEGO Set Proposal Looks Absolutely Incredible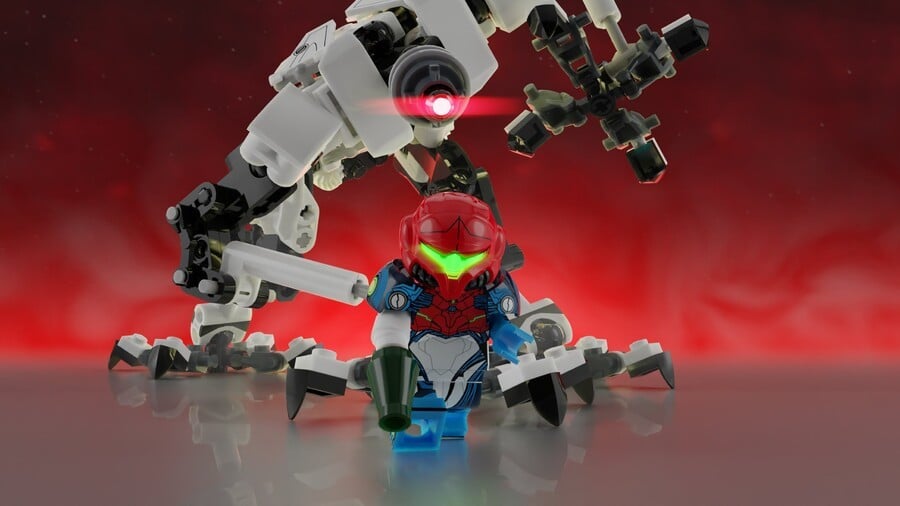 Back in January of this year we reported on a very tasty looking Lego Metroid set submitted to the LEGO Ideas website by creator L-DI-EGO.
That proposed set — which included a custom Samus minifigure, her iconic ship, a Galactic Federation Gunship and several different forms of Ridley — officially managed to hit the 10,000 supporters required to get it to the review stage on the Ideas site, and could potentially end up being made into an actual LEGO set that we can immediately run out and buy.
Not resting on their laurels however, L-DI-EGO is back with another Metroid-themed creation, this time based on the upcoming Metroid Dread.
As you can see from L-DI-EGO's tweet, this is another pretty amazing looking design that's based around an E.M.M.I. Chase. The set, which you can go show your support for here, would include a detailed Samus Aran Minifig (in her new Dread Power suit), a collectible "Dread" Morph Ball, buildable E.M.M.I figure and various pieces of scenery from the upcoming game.
Here's a brief snipped from the proposed product description:
#OperationMetroidDread
Trapped in the depths of planet ZDR, the unstoppable bounty hunter (and "Ultimate Warrior") Samus Aran must confront the last and final challenge on her journey: to run away from this remote place while she faces her latest foes, the E.M.M.I. (Extraplanetary Multiform Mobile Identifier) robots. Developed by the Galactic Federation, these missile-proof research robots have got out of control; and won't hesitate to pursue Samus if they detect her – Unless they are shut down with an specific tool, the Omega Blaster. But beware; each new E.M.M.I. has a different build and a greater threat.
Would Samus be able to stop the crazy robots, and escape the planet?
As with the first design, which has successfully hit the review phase on the Lego Ideas site, this new set will need to reach that magic 10,000 supporters number if it's to stand any chance of becoming a reality, so get over there and get clicking pronto if you hope to get your hands on this one someday in the future, possibly, maybe. Hey, LEGO Super Mario has gone down a storm, so fingers crossed!
Would you pick this set up if it became a reality? Let us know below.