News
Top-Down Vehicle Combat Game Gearshifters Speeds Towards An October Switch Release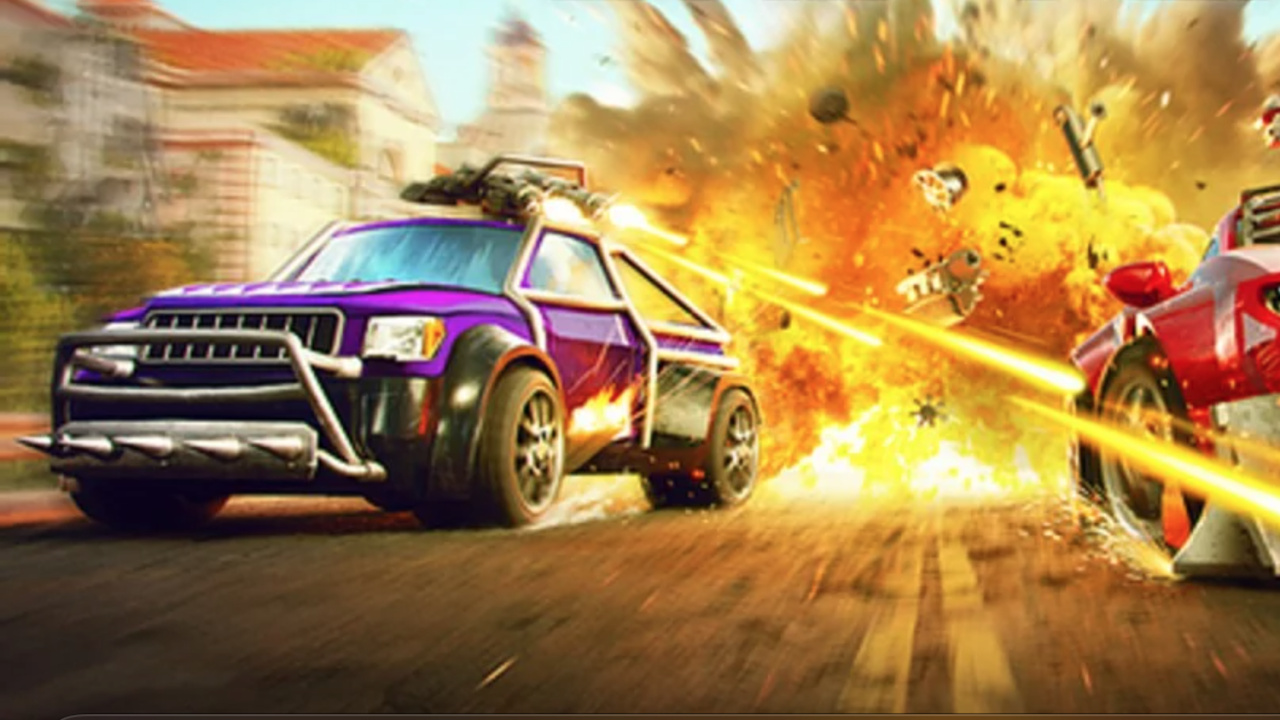 Numskull Games and developer Red Phantom Games have revealed that Gearshifters, a "high-intensity top-down vehicle combat game," will launch on Switch this October.
Regular readers might remember that we had a quick look at Gearshifters back in May – the game has players racing across a dystopian landscape in the hope of delivering important packages, all while taking on dangerous routes and equally dangerous bosses. It's kinda like Death Stranding then, but much, much faster.
The release window news brings confirmation that the game will launch both digitally and physically on Switch, including a standard release and a Collectors Edition which will include the game, soundtrack CD, unique limited edition clothing patch, and art cards.
If you're interested, get a load of this official description to learn more:
In the 2060s, after "The Collapse" of capitalism and democracy, a rookie driver, known as a Gearshifter, delivers critical packages from a secluded HQ to imperilled neutral zones. Making dangerous transport runs means battling aggressive factions of weapon-laden vehicles and their mega-machine bosses. Players will race across the dystopian landscape in the hope of reaching the mysterious Citadel where world-changing secrets await discovery.
In this modernised shoot-em-up experience, players should expect rogue-like elements as they traverse a post-societal world in their solo adventure. Taking the most perilous routes, fulfilling high-stakes delivery missions to ensure the safe arrival of precious cargo – only the most skilled Gearshifters will survive.

– Arcade – for those wanting to get straight into the action
– Standard – for those wanting a narrative-led experience
– Deadly – for those brave hardcore players
Will you be keeping an eye out for this one as we head towards that October launch? Let us know in the usual place.