News
What Are You Playing This Weekend? (August 28th) – Talking Point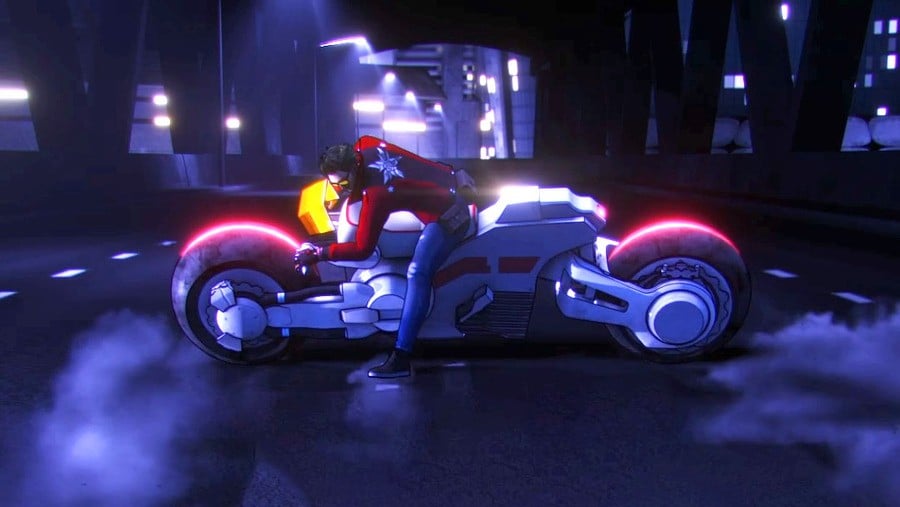 It's been another hectic week of the Nintendo Life. Let's see, there was a Monster Hunter Rise x Street Fighter free update, all sorts of reveals from Gamescom Opening Night Live and follow-up streams, accusations of foul play in the world of retro collecting, a surprising crossover of Puma and Animal Crossing, and the launch of Pokémon TV on Switch. That's only scratching the surface, really, it was a busy ol' week.
After all that it's time to chill out and discuss our weekend gaming plans. A few members of the Nintendo Life team have done just that below, so feel free to give our entries a read and then join in with your own via our comment section. Enjoy!
Gavin Lane, editor
I should really get back to Metroid: Samus Returns, I suppose. It's good, but I'm playing it in short bursts and really need to find a few hours to devote to it. Metroid Dread's approaching fast and time is running out. Beyond that, I'll probably continue Islanders, which I started tinkering with earlier in the week, and I might download the newly-released Townscaper, too. I've followed that game's development for some time and fell in love with the art style. Fingers crossed that it plays as great as it looks.
Tom Whitehead, deputy editor
I recently picked up This War of Mine: Complete Edition and, though the subject matter is rather grim, I'm intrigued to try it out for the first time. I'm also due a revisit of Monster Hunter Rise to try and catch up with the cool free updates, and it's also weekend tradition to continue my playthrough of The Legend of Zelda: Skyward Sword HD; I actually don't play it on weekdays, weirdly. I also plan to pick up Inked: A Tale of Love, a gorgeous looking game that has probably been overlooked by many because of the week's various high profile releases.
Outside of Switch I'm very much enjoying Psychonauts 2, and there's a new season in MLB The Show 21 to lure me in; that game is my greatest addiction and weakness.
Kate Gray, staff writer
Technically, my last WAYP entry was untrue – I said I'd be playing Minecraft, and I didn't have time. Instead, I played Final Fantasy on the NES, and I'll probably do it again this weekend. I've never played a NES game, and the only FF game I've ever played is the remake of FF7 on the PlayStation, so I really don't have much of a reference point for it! It's a little frustrating with the old-school save system and the repetition, but I'm still having fun. The NES buttons – the little concave tablets – are extremely nice to use, and my party is made up of Crug, the Fighter, Belb, the Black Belt, Egg the White Mage, and Sqeb the Black Mage. I love them all very much.
Jon Cartwright, video producer
I've been taking a look back at Nintendo's DLC efforts on Switch and really adore their output in 2018. Xenoblade Chronicles 2: Torna The Golden Country, Mario + Rabbids: DK Adventure and Splatoon 2: Octo Expansion all felt like stand alone entries rather than simple expansions. We're planning a video to highlight a few of these efforts and this weekend I'm going to spend some time delving back through Octo Expansion.
I found the core single player of Splatoon 2 to be fine but perhaps a bit too similar to the original. Octo Expansion on the other hand is bursting with completely new ideas and introduces some serious lore to the Splatoon world. It was hands-down my favourite Splatoon campaign and I can't imagine those thoughts changing with this playthrough.
On the non-Nintendo side (the horror) I started Psychonauts 2 the other day and good lord it's delightful. I can't recall the last non-Mario 3D platformer to feel this fluid and polished. It's incredibly entertaining and I think a lot of Nintendo fans would really like it.
PJ O'Reilly, reviewer
Hello. This weekend I'm gonna be pretty busy wrapping up a few reviews but I'm also absolutely determined to get stuck into No More Heroes III and Spelunky 2 if I manage to get a little bit of spare time. I've been patiently awaiting Travis Touchdown's latest outing – Stuart's review has got me even more excited – and Spelunky 2, well, it's just a masterpiece innit, a must-play roguelite masterclass. Oh, and Super Animal Royale just came out…there's too many good games right now!
Have a good weekend whatever you're up to or playing!
Ollie Reynolds, reviewer
Hello chums. This weekend I'll be diving back into Guacamelee! for a bit of comforting Metroidvania action. It's been a minute since I last played it, but it's easily one of the best games in the genre, in my opinion.
I'll also be checking out the WarioWare: Get It Together! demo, since everyone's been raving so much about it recently. It's doubtful I'll buy the full game when it's out, but I used to love the older WarioWare titles, so I feel I have to at least give it a try!
---
As always, thanks for reading! Make sure to leave us a comment below with your gaming choices over the next few days…