Internet
Add a Footer to Your RSS Feed: 7 Practical Examples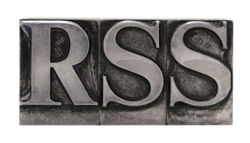 The bottom of your RSS feed is valuable real estate. Some bloggers use this space effectively and some choose not to use it at all. Many of your subscribers will not read all the way to the bottom of your feed, but for those that do you can add to the value of the post be utilizing this space.
Different bloggers use this area for a very wide variety of purposes. There is no right or wrong method, so try to find one that you think will enhance your feeds the most. Here are some real-world examples of what you can do with the bottom of your RSS feed.
1. Sell Ad Space
If you are trying to monetize your blog, consider selling ads at the bottom of your feed. John Chow is a goog example. Each of his RSS feeds includes sponsored links at the bottom (be careful with how many ads you insert on your feed, though). John is the master of monetizing a blog, and this idea is no exception. An alternative to selling ad space is to use your own affiliate links at the bottom of feeds.
2. Special Bonuses for Subscribers
One proven method for increasing subscribers is to give away something of value as a gift or bonus to subscribers. Chris Garrett uses the bottom of his feeds to provide a link to his bonus e-book download. This way the subscribers are able to see the link and download the e-book, but it is not visible on the blog itself.
3. Include Copyright Information
Plagiarism is a serious problem for a lot of bloggers. You can help to discourage others from stealing your content by including the copyright information at the bottom of your feeds. If another blogger scrapes your feed your copyright info will show up on their blog (so be sure to include a link to your blog along with the copyright). This strategy is used by Daniel here at Daily Blog Tips.
4. Links to Other Articles on Your Blog
Your RSS subscribers are most likely interested in many of the other articles available on your blog; however, they've probably missed several of them. One method used by a lot of bloggers, including me on my own blog, is to use the bottom of feeds for linking to other posts that may interest subscribers. This may help to increase the number of subscribers that click through to your blog.
5. Provide Additional Author Information
Building credibility with your readers and helping them to feel more connected to you is critical if you want to build a large and responsive subscriber base. Andy Beard includes a picture of himself and some very brief information about his blog. This is an interesting idea that not many people are doing yet. Andy also includes links to other posts on his blog at the bottom of the feed (once again, be careful with how much information you insert, you do not want to clutter the RSS feed).
6. FeedBurner Ads
If you are a FeedBurner user you have the option of placing pay-per-click ads at the bottom of your feeds. The FeedBurner ad program is similar to other leading PPC programs like Google AdSense. Andy Beal of Marketing Pilgrim uses FeedBurner ads.
7. Contest Information
Contests are very popular right now among bloggers who are trying to gain some publicity and grow their subscriber base. One method is to run a contest that involves placing information at the bottom of your RSS feed that can be used by subscribers to win the contest. David Culpepper of PureBlogging recently ran a contest like this.
To see these examples in action you can subscribe to any of the blogs mentioned here.
Now that you have some examples of what you can do with the bottom of your feeds the next question you may be asking is…
How Do I Get Content to Appear at the Bottom of My Feeds?
WordPress users have a few different plugins to choose from. The options include:
RSS Signature (formerly known as sig2feed)
PostPost
Better Feed
Use any of these plugins to enhance your RSS feeds and make them more effective.

Michelle (aka Meesh) is your classic girl-preneur who is passionate about helping others achieve their financial goals. She is a regular contributor to several financial publications including DBT. She is especially passionate about empowering women to take control of their financial future.