Google introduced Android 14 back at the I/O 2023 Developer conference in May 2023. And now, along with the release of the Pixel 8 series, the company has officially released the stable Android 14 update after months and months of testing. You can now get Android 14 on eligible Pixel devices, and devices from other manufacturers will follow suit soon.
Related: How to install Android 14 on your Google Pixel right now
While Android 14 isn't a major overhaul, it does bring some new minor features and tweaks, building upon the foundation of Android 13 and Android 12. If you're curious about what's new in Android 14, you've come to the right place. Here, we will take a close look at all the differences between Android 14 vs Android 13 that we've spotted so far:
Android 14 vs. Android 13
Lock screen customizations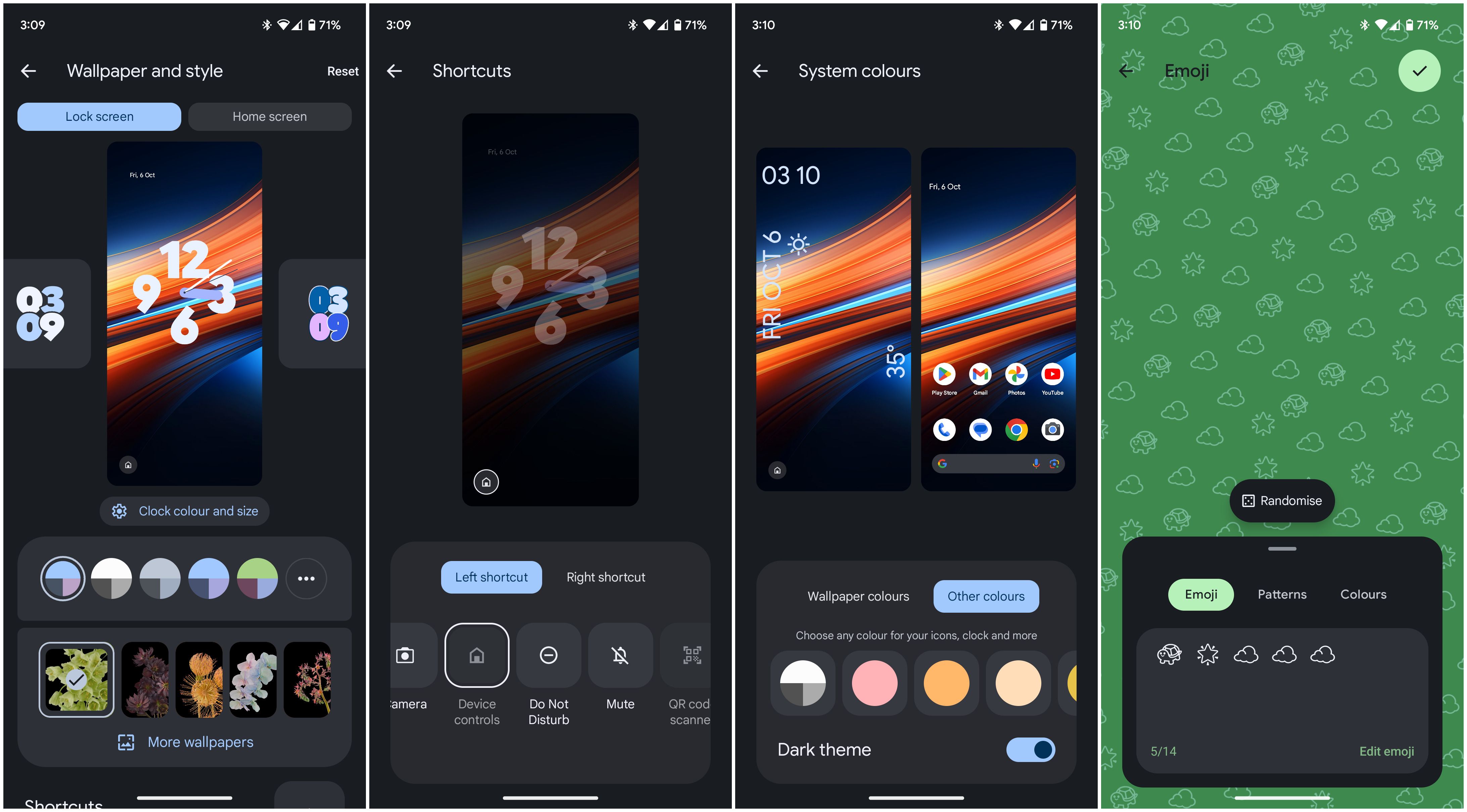 Android 12 introduced the Dynamic Theme engine, which Android 13 improved upon. Now, with Android 14, Google is adding even more customization options and, this time, focusing on the lock screen. You can now choose from different clock styles in the new Wallpapers & Style settings. In addition to customizing clock styles, you also have the option to customize the app shortcuts at the bottom corners of your lock screen.
Additionally, there's a new wallpaper creation feature. You can either choose an emoji wallpaper or, on Google Pixel devices, generate wallpapers using AI and text-to-image technology. Just describe the type of wallpaper you want in a few words, and the AI will create it for you. Lastly, there are new additions to the color theming, including the ability to set monochrome themes if you prefer simplicity over vibrant colors.
The AI wallpaper creation feature hasn't rolled out just yet but will be available on Google Pixel devices later this year as a part of a Feature Drop update.
Photo picker permission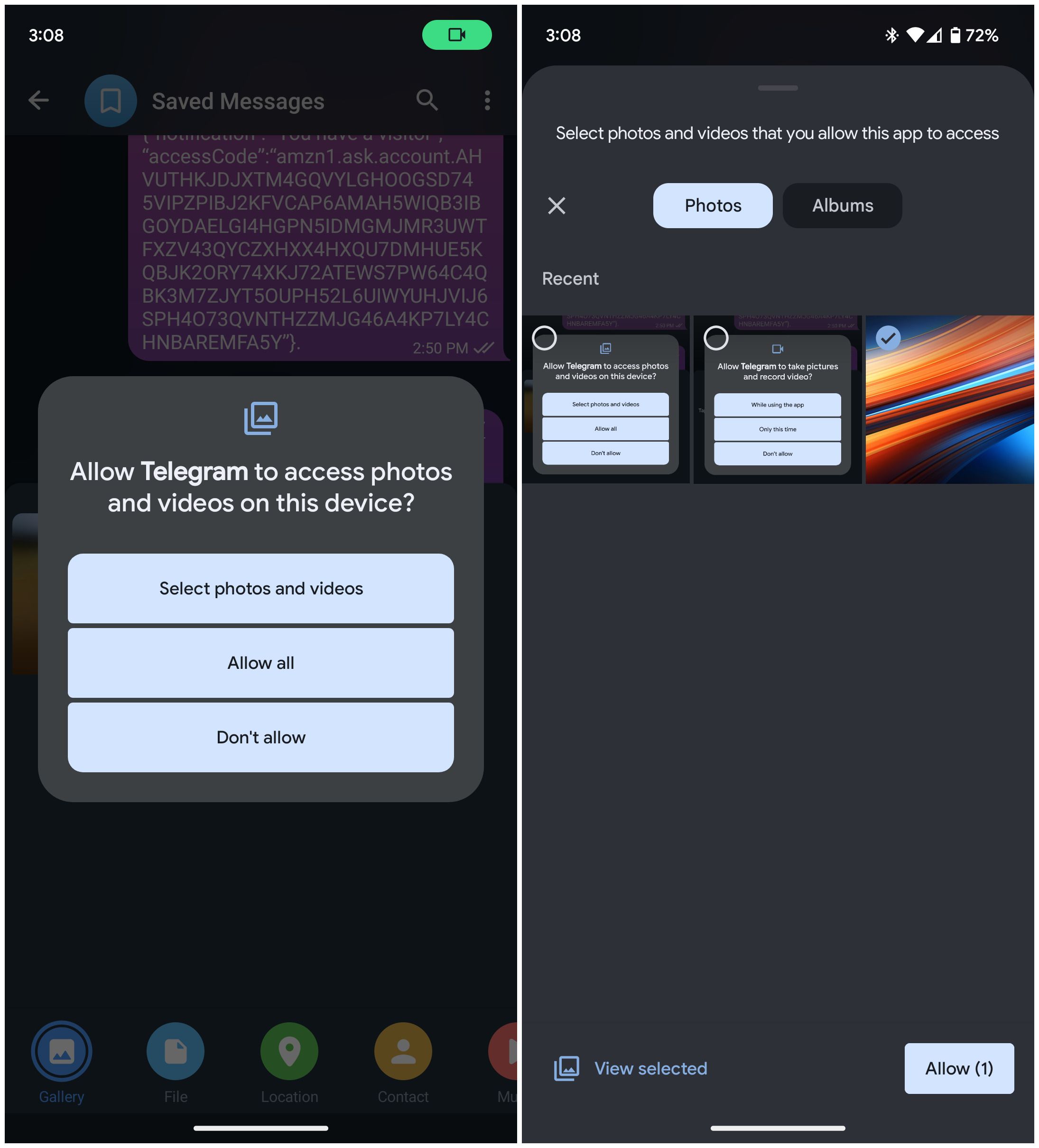 With Android 13, Google made some improvements to the "Photos & videos" access permission, and they've taken it further with Android 14. Now, instead of granting apps access to your entire photo library, you have the option to select specific photos that the app can use. This is a great privacy feature since it ensures that the apps can only see the images and videos you want them to.
App pairs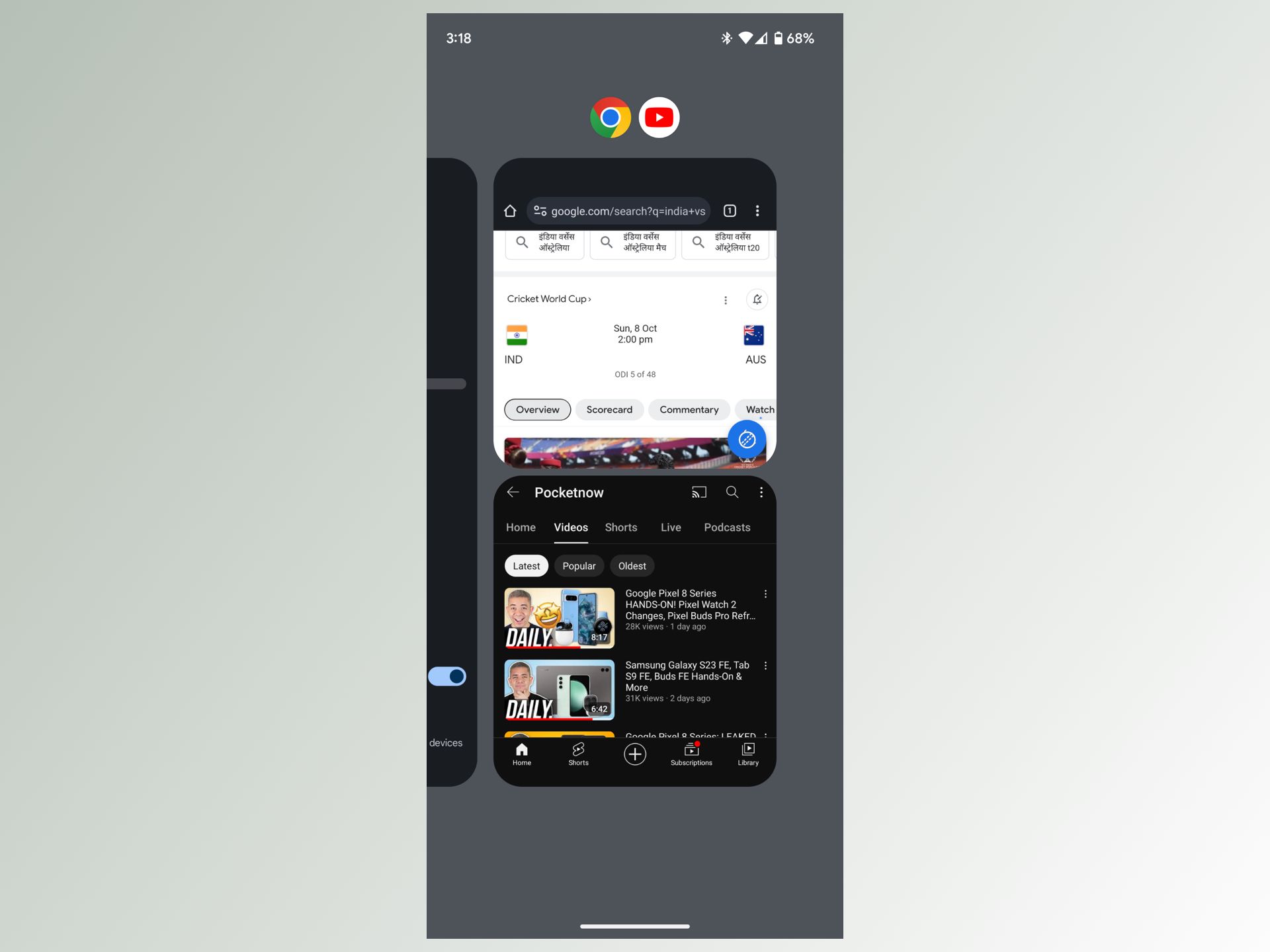 Android has had the ability to use apps in split-screen for quite some time now, and now, with Android 14, Google is taking it a step ahead. When you use two apps side by side in split-screen mode, this new feature allows you to close or minimize both of them together. While it may not be a great feature for smartphones, given the smaller screen size, it's a valuable addition for Android tablets, such as the OnePlus Pad and Google's Pixel Tablet, where the larger screen makes multitasking more convenient.
Notification flash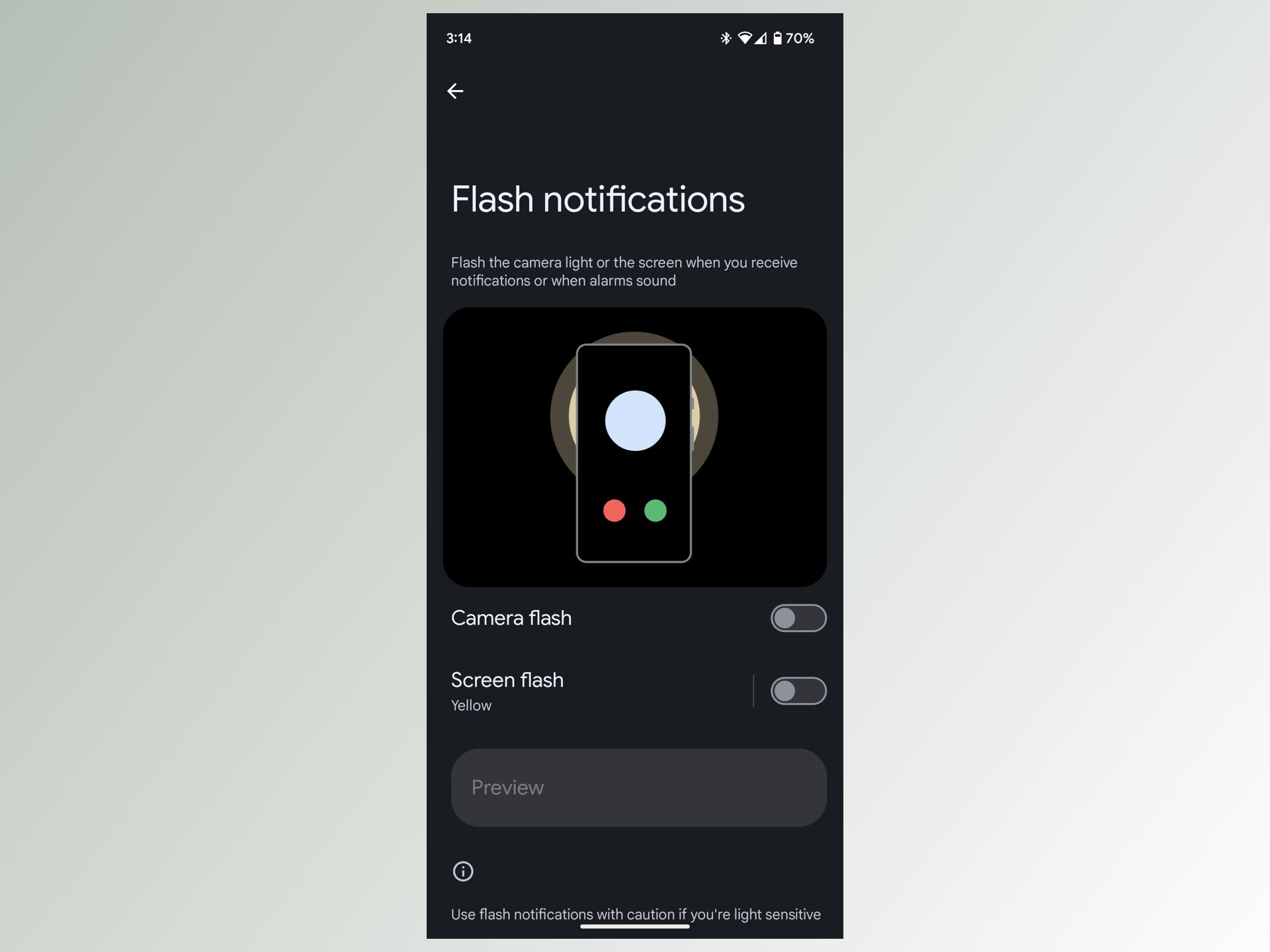 Android 14 brings a handy accessibility feature called "notification flashes." This feature can make your screen and/or device flashlight flash to alert you to incoming notifications. 's particularly helpful for people with hearing difficulties. To enable this feature, head over to Settings > Display > Flash notifications > and toggle on Camera Flash and/or Screen Flash as per your preference.
Auto-confirm unlock when using PIN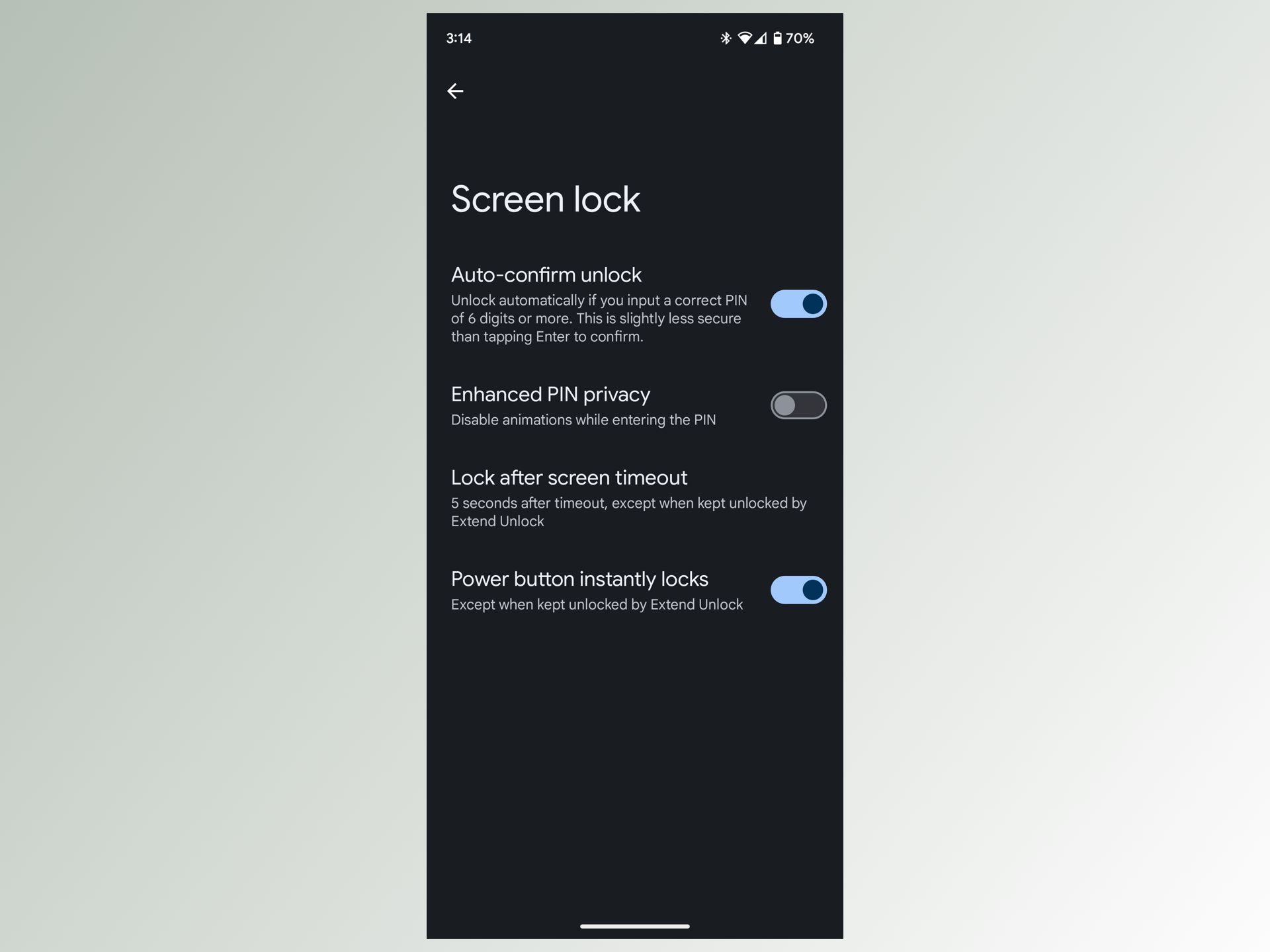 The stock Android experience has always had one little quirk when it comes to setting a PIN to unlock your phone: you usually have to press "Enter" to unlock it. But with Android 14, Google is (sort of) improving this experience. Now, when you have a six digit pin set up, your phone can auto-unlock after you enter the correct pin. It is, however, worth noting that this feature is exclusive to six-digit passcode. For dour-digit passcode, you will still have to press "Enter" to unlock. To enable this feature, go to Settings > Security and Privacy > Device unlock > Gear Icon > Turn on Auto-confirm unlock.
Improved Font Size and Display Text settings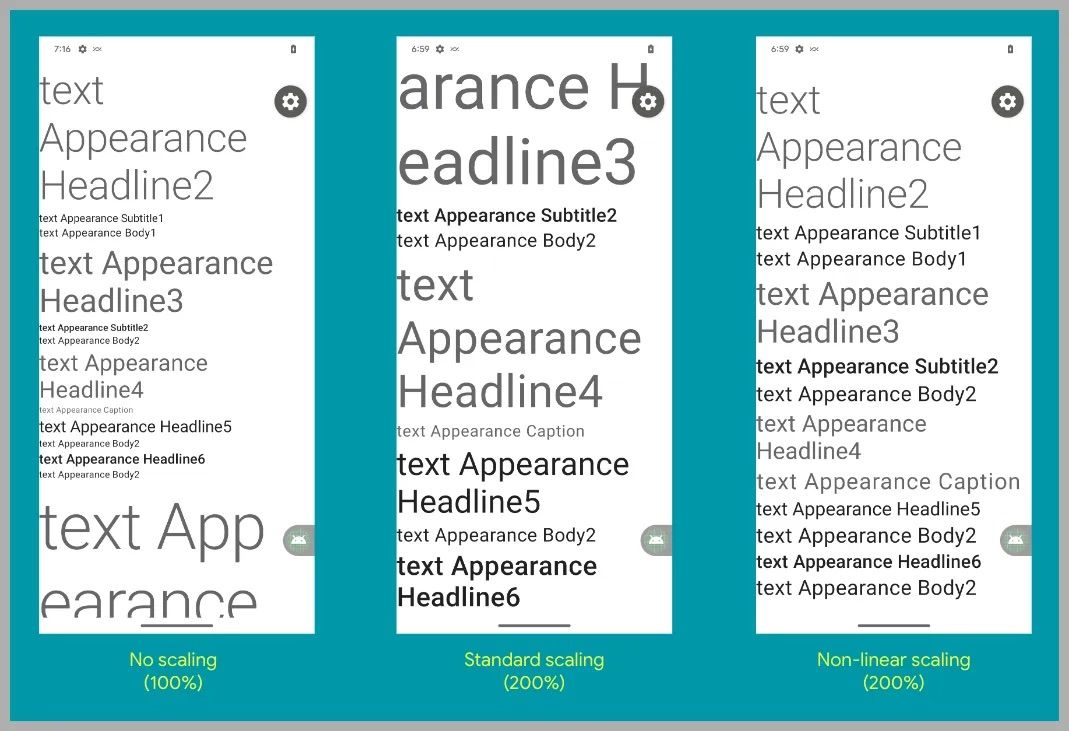 Android 14 also brings a great feature for senior citizens and people with vision challenges by improving how font size and display text scaling works. Unlike Android 13, which only allowed up to 130% scaling, Android 14 now offers 200% scaling. Plus, it uses nonlinear scaling, ensuring that headings and other already enlarged text won't become disproportionately larger, making the text more readable.
Other tweaks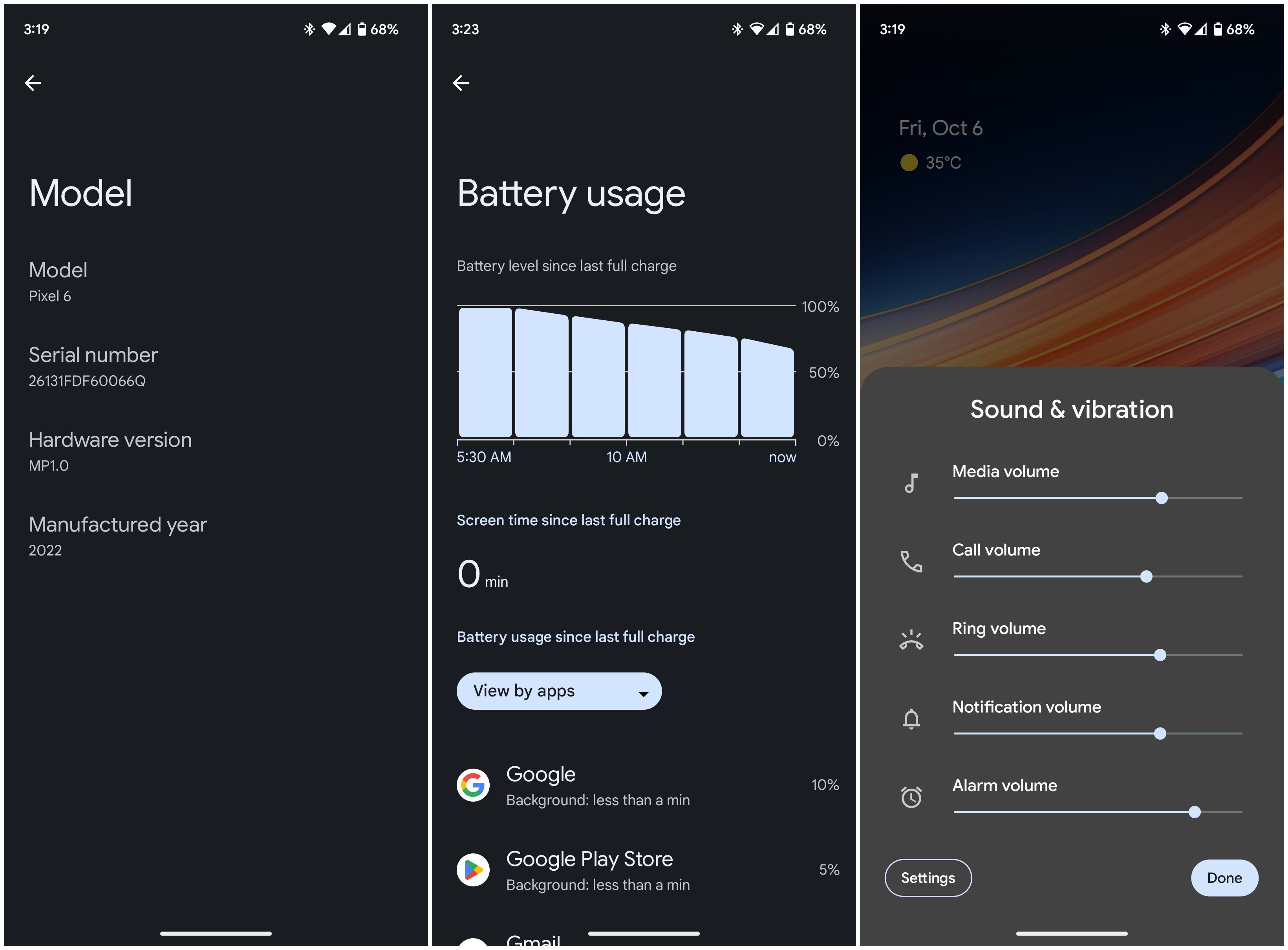 Here are some more tweaks and changes Google has made in Android 14 compared to Android 13:
You can now check your phone's manufacturing year in the "About phone" settings. This can come in handy when purchasing a used smartphone.
Android 14 introduces a significant improvement: separate volume controls for ring and notifications. This means if you want your phone to ring quietly and your notifications won't be affected.
Google has optimized Android 14 for better battery performance, with many quality-of-life improvements under the hood. Additionally, you can now easily track your screen-on time since the last charge in the battery settings, helping you gauge your smartphone's battery life in a better manner.
When Is Android 14 Coming to Your Device?
Google has already launched Android 14 for Pixel devices that are compatible. For those curious about devices from other brands like Samsung, OPPO, OnePlus, HMD, Motorola, Realme, Sony, Xiaomi, and Asus, Google says that these manufacturers will release the Android 14 update for their devices "later this year."
You can try Android 14 on these smartphones right now!
Google Pixel 7a

$450 $500 Save $50

The Pixel 7a is the new affordable smartphone from Google, featuring much-awaited features such as a 90Hz responsive display, a more powerful camera setup, and support for wireless charging. The Pixel 7a is powered by the Tensor G2 chipset, and it's the best device in the A series yet.

Google Pixel 8

The Google Pixel 8 features a 6.2-inch display with adaptive refresh rate (up to 120Hz). It also ships with the improved Google Tensor G3 and a 4,575 mAh cell that will allow for all-day use. And if you enjoy capturing images on your smartphone, its cameras, enhanced by AI will help capture the best moment in your life.

Google Pixel 8 Pro

The Google Pixel 8 Pro, featuring the third-generation Tensor G3, is Google's flagship phone for 2023. It introduces some small improvements overall, a brand-new processor to set it apart, a thermometer sensor, and promises an outstanding smartphone camera experience.