We've loved Alice's artwork for a looooooong time – we actually first spoke to the artist in 2020 (read our interview here). So when we saw she'd started tattooing, we knew we had to chat to Alice (@aliceneedstattoos) to find out all about her tattoo apprenticeship…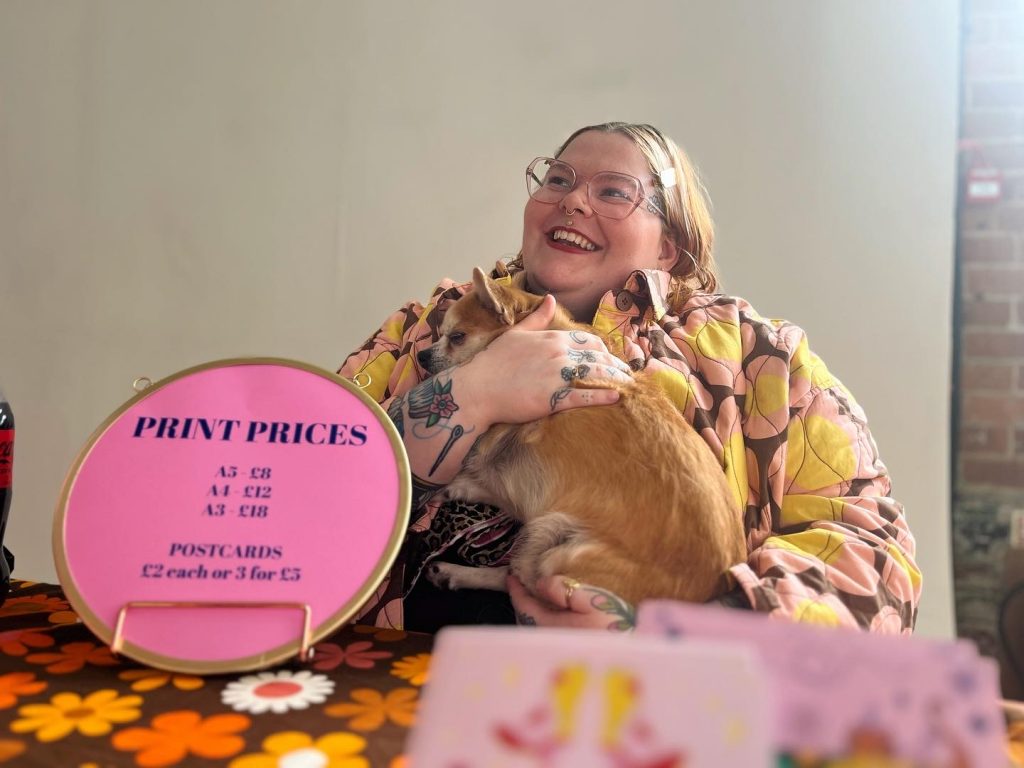 Where are you apprenticing? When did it start and how did you get it? 
I'm finishing my apprenticeship at Girls Girls Girls Tattoo Club in Wakefield, UK. I had originally started an apprenticeship at a studio elsewhere which ended up with me leaving to protect my mental health – I was on the verge of a breakdown from the way I was being treated.
I was lucky enough that Beth from Girls wanted to take me under her wing and give me a safe and inclusive studio to learn and work in.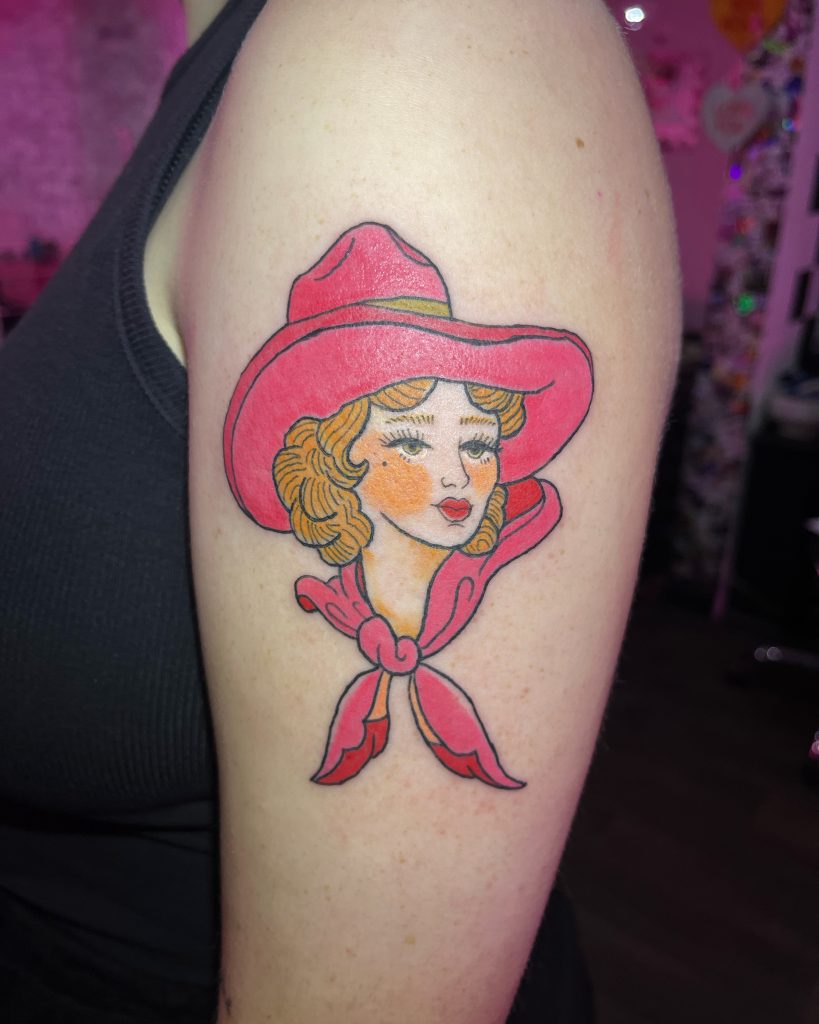 What drew you to the tattoo world?
I've always been interested in tattoos, I was fascinated by them as a teenager and like the idea of people having art on their body.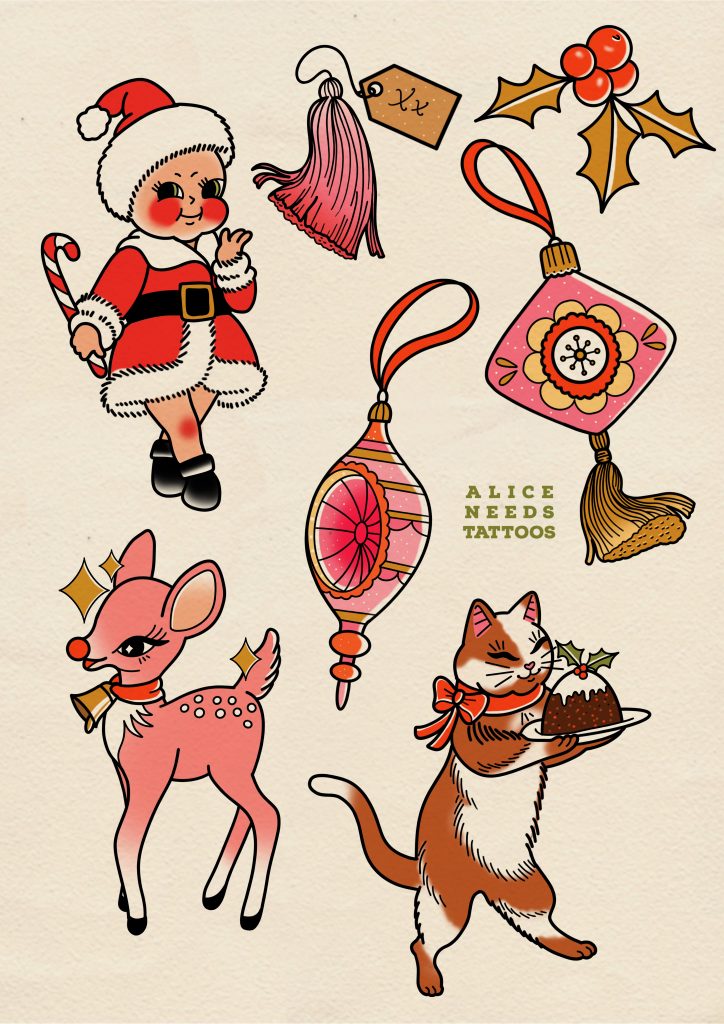 Did you want tattoos as a child? 
Yes, I don't really remember when it started but I always wanted them – even though no one else in my family was tattooed. I booked my first tattoo for my eighteenth birthday a year in advance because I was so excited.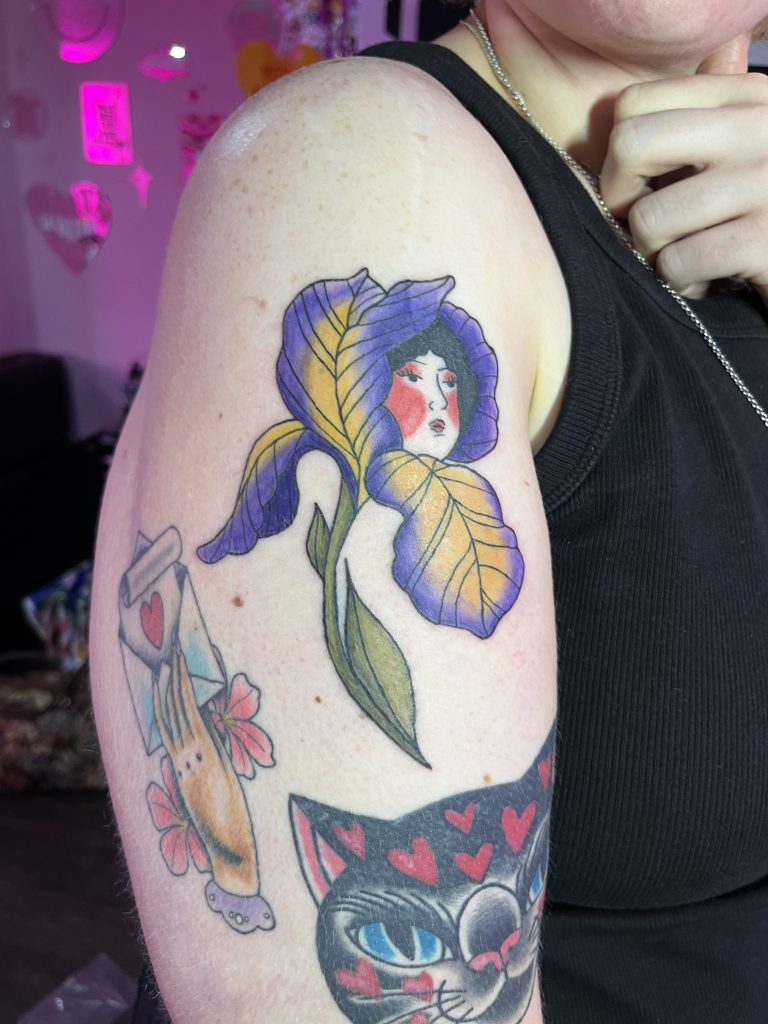 Can you tell us about your own tattoo collection
I started getting tattooed when I was 18, I've grown my collection pretty rapidly but I'm very lucky to have been tattooed by a bunch of amazing artists. I think that's the perk of living in Leeds!
The majority of my collection is by Lucy O'Connell (@lucylucyhorsehead), we are working on full back leg pieces of badass Greek mythological women at the minute.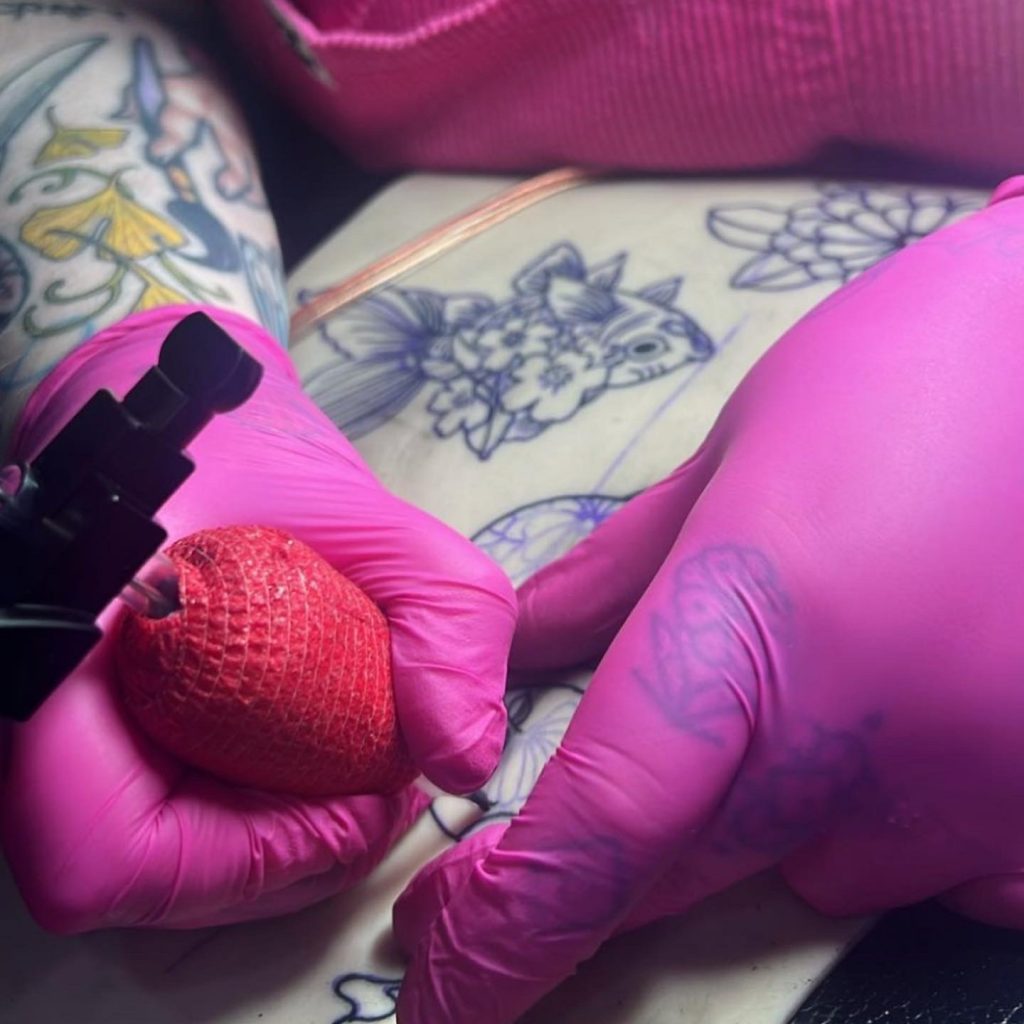 You're a freelance illustrator as well, can you tell us about this? 
Yes! I've been a freelance illustrator for around 5 years now, I started it when I finished uni because I wanted to make work I enjoyed after doing a fine art degree.
I was lucky enough to get some exciting jobs early on which kickstarted my career, it's ended up tying really nicely into my tattooing.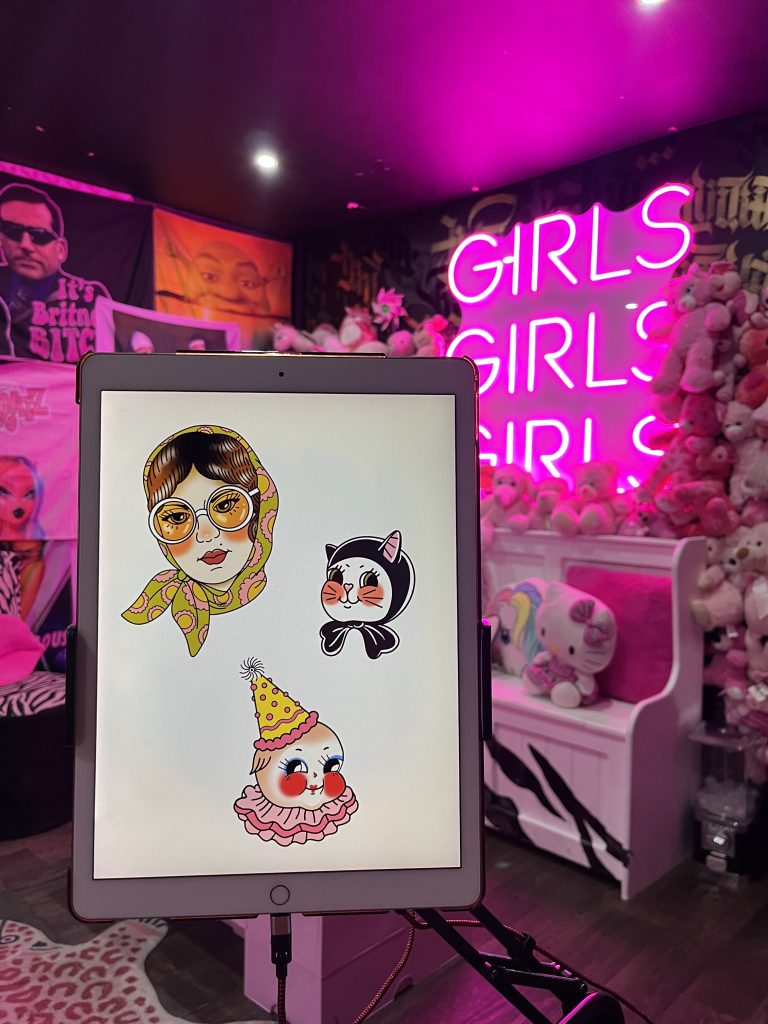 What do you love about your apprenticeship? Have there been any challenges? 
I love the studio I'm at now, the babes that I work with have made me feel welcome straight away and it's always good fun. Beth is a great mentor!
I've always been wanted to get into tattooing and it took me a long time to get my foot in the door. Being able to do it now is genuinely such an amazing feeling, I will always be grateful. 
As I mentioned I had a bad experience with the first studio I started at, unfortunately tattooing still has a real problem with men having power trips and I wouldn't allow myself to be intimidated.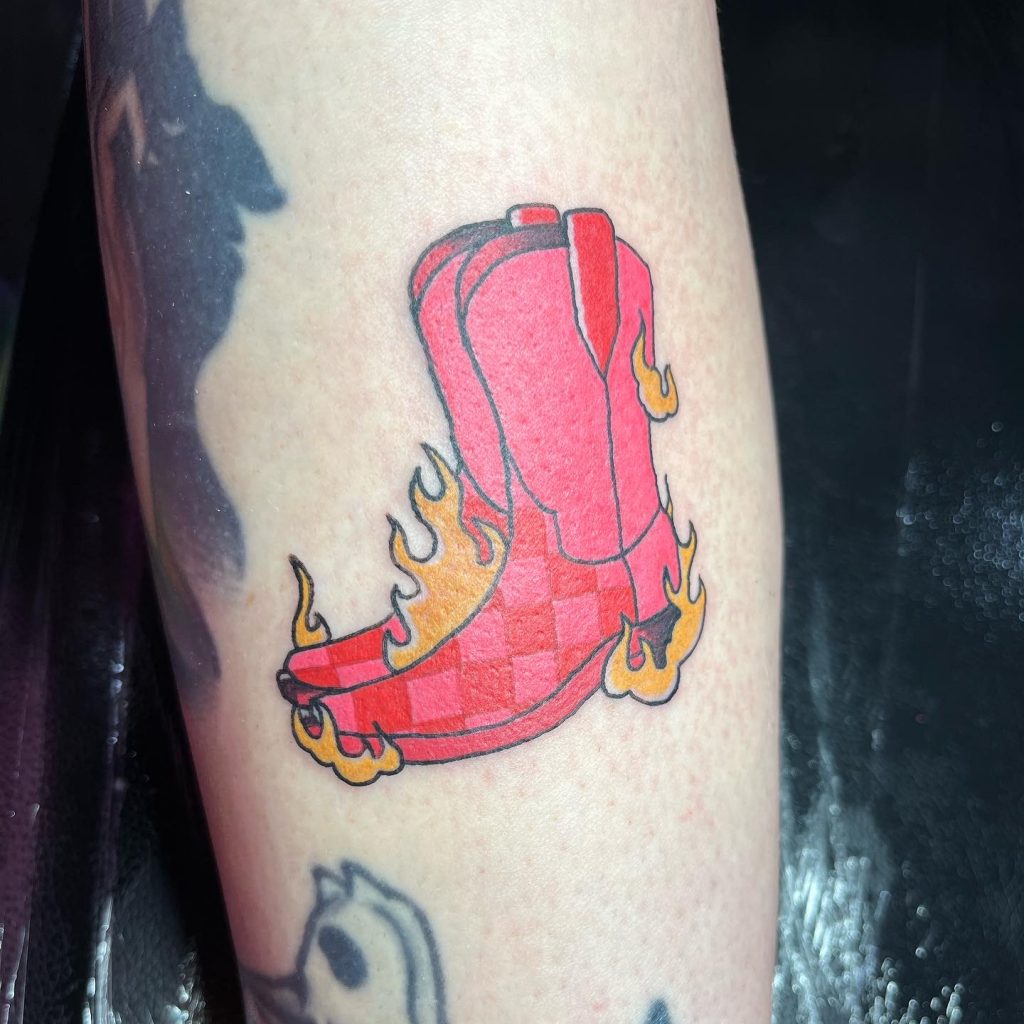 Have you got an emerging style? 
At the minute it is neotrad, lots of bold colour which takes inspiration from my illustrative work. I love Japanese though and would like to develop this.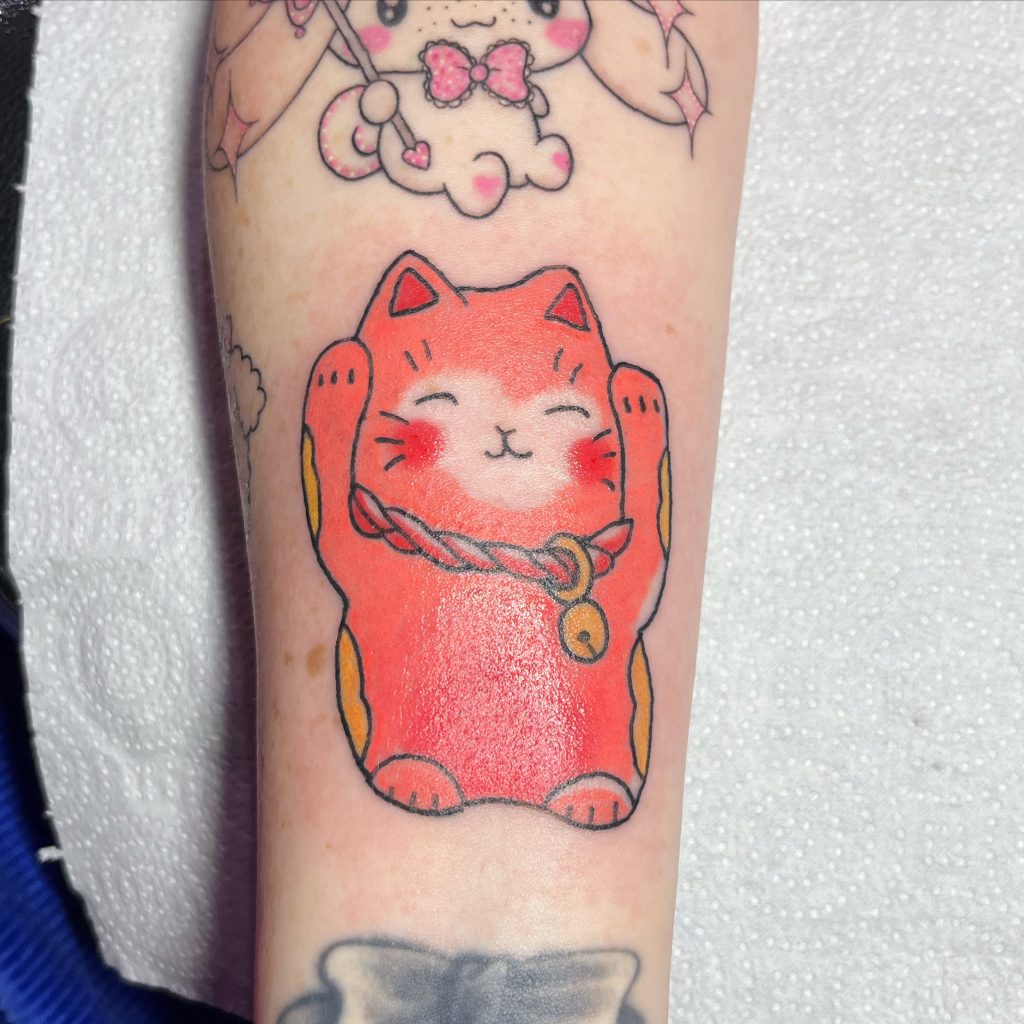 What do you like to tattoo and draw? 
Anything colourful and bold! I love a bit of kitsch but on the other hand I love anything inspired by classical fine art, so it's a real mix.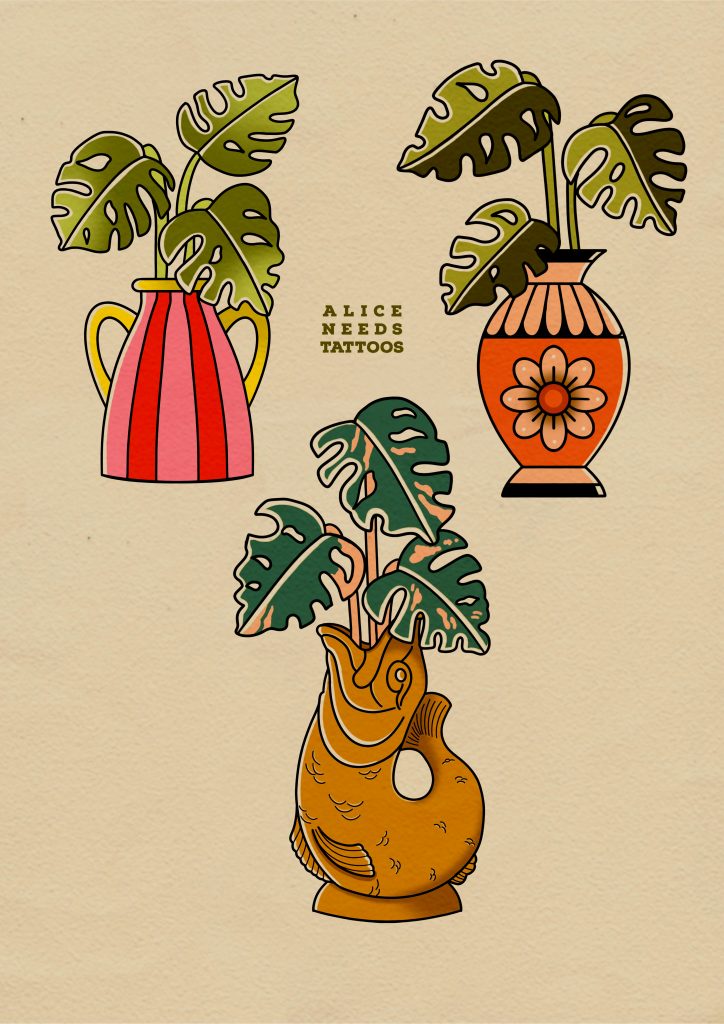 What does the future look like for you?
Hopefully just developing my style. I want to work as hard as possible to be the best I can be and keep developing myself. Who knows where I will end up!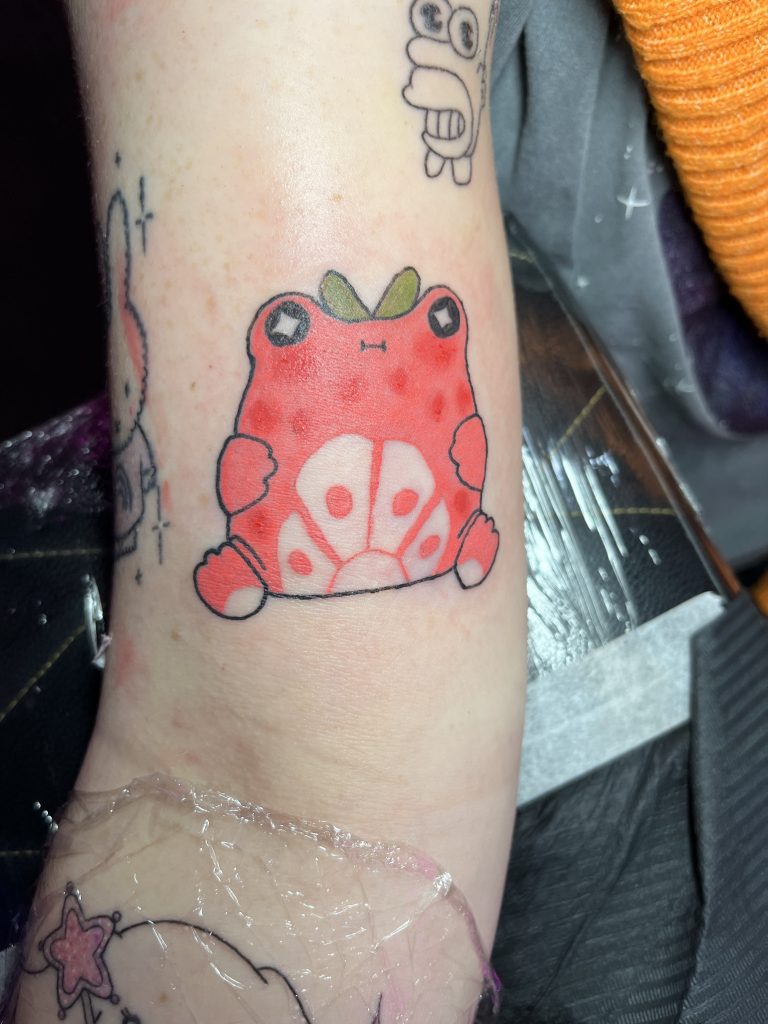 Make sure to follow Alice (@aliceneedstattoos) on her tattoo journey and get booked in.
We're always sharing our favourite tattoo apprentices in our Apprentice love series, read more interviews here.