News
Asian Champions League: Saudi side Al-Ittihad refuse to play in Iran due to statue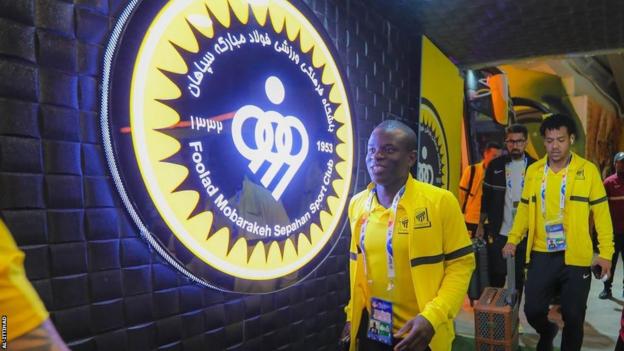 Al-Ittihad's Asian Champions League match with Iran's Sepahan was called off on Monday after the Saudi team refused to leave their dressing room.
The Saudi side, managed by ex-Wolves and Tottenham boss Nuno Espirito Santo and featuring star players N'Golo Kante and Fabinho, were opposed to a statue of an assassinated Iranian general being placed at the entrance to the pitch.
Around 60,000 fans were in the Naghsh-e Jahn Stadium in Isfahan, Iran, at the time awaiting kick-off.
Tensions between Iran and Saudi Arabia mean that matches between clubs from the two nations had previously been played on neutral territory since 2016 due to security concerns.
The Asian Football Confederation (AFC) said the game had been "cancelled due to unanticipated and unforeseen circumstances".
"The AFC reiterates its commitment towards ensuring the safety and security of the players, match officials, spectators, and all stakeholders involved," the body said in a statement.
"This matter will now be referred to the relevant committees."
The statue was of Iranian military commander Qasem Soleimani. He was killed near Baghdad airport in a United States drone strike in January 2020.
This season has seen the return of Saudi clubs to Iran for the first time since 2016, when a group of hardline Iranian militiamen called the Basij – part of the Islamic Revolutionary Guard Corps (IRGC) – attacked the Saudi embassy in Tehran.
After that, teams from Saudi Arabia refused to travel to Iran for any international sports competition, saying their security was not guaranteed.
Cristiano Ronaldo's Al-Nassr were the first Saudi side to play in Iran this season when they beat Persepolis last month in an Asian Champions League match.