News
Best Nintendo Switch Football Games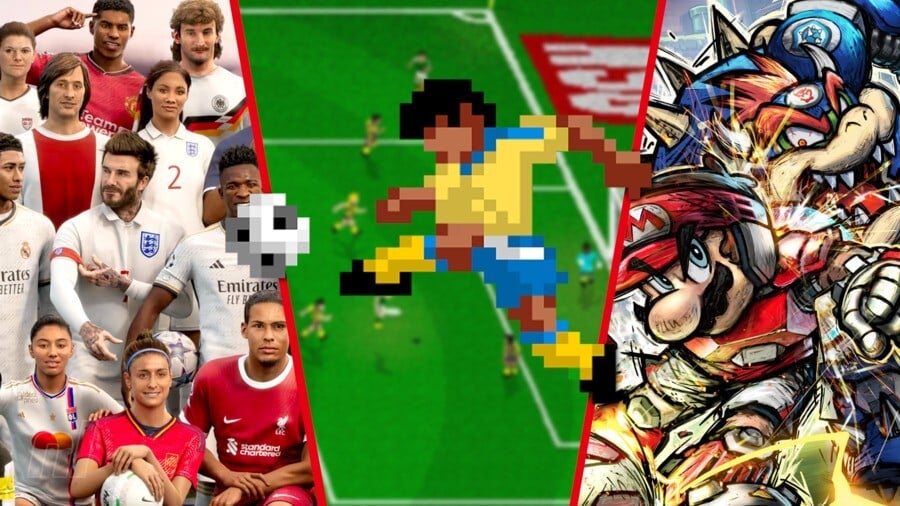 Erm… well, this doesn't usually happen! As if holding the 2020 European Championships in 2021 wasn't a melon-twister, to the surprise of English fans (not to mention the irritation of the rest of the UK) Gareth Southgate's England team are in the final of a major international tournament. First time since 1966! Some in our team would be tempted to make a comment on the return of the sport to its motherland, but as this humble scribe is Welsh he'd rather dip his head into a bucket of tarantulas.
Yes, it's certainly been a bit weird of late. You know what's also a bit weird? Being a football / soccer fan that owns a Switch. Nintendo's system somehow misses out on the 'Premier' games while getting bombarded with loads of smaller releases, and it can be hard to know which ones are worth a kickaround.
We haven't reviewed every football game on the Switch, so let's be upfront and say that some will be missing on this list that may be worth checking out. However, we've reviewed enough of them to share a winning 11 of the better ones here — oh yes, how very clever of us — and there's plenty of variety to be found. It you want simulation, tactics, comedy or arcade action, there'll be something here for you.
Below we've picked out — in no particular order — the best football games we've played on Switch. Grab your jumpers, set out your goals and enjoy!