News
Crash Bandicoot Celebrates 25 Years With A Special Anniversary Bundle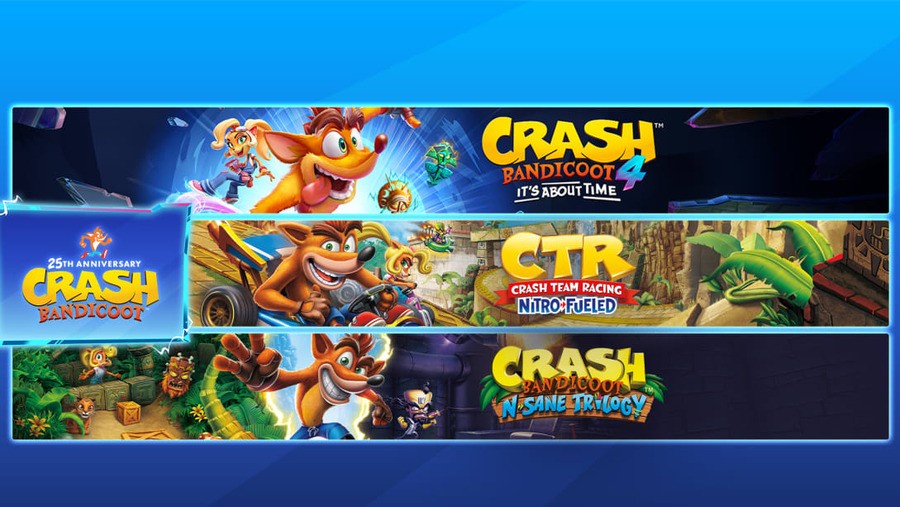 Like many other video game icons this year, Crash Bandicoot is also celebrating a major anniversary. Believe it or not, but the former PlayStation mascot has now been around for 25 years.
If you've been interested in some of his newer releases recently, but haven't been willing to fork out the higher prices for these offerings, now might be the perfect time to jump into the universe of Crash and co.
Activision is offering a special anniversary bundle including Crash Bandicoot 4: It's About Time, Crash Bandicoot N. Sane Trilogy (featuring the first three Crash Bandicoot games) and Crash Team Racing Nitro-Fueled.
This bundle is available on the North American eShop for the sale price of $59.99 (normally $99.99) and in the UK it's going for £57.59 instead of £95.99. Those are some huge savings compared to buying all three games separately.
There's also a special Quadrilogy bundle containing Crash 4 and the N. Sane Trilogy for $41.99 / £41.99 (normally $69.99 / £69.99). This sale ends on 27th July, so be sure to make use of this offer while you can. Will you celebrate the Crash Bandicoot anniversary with this special bundle offer? Leave a comment down below.