Mobile Phones
How could China boycotting Apple affect the company?
Key Takeaways
Current tensions between the West and East, including trade wars and import/export restrictions, are negatively impacting Apple's ability to conduct business in China and causing its stock value to decrease.
The Chinese market may transition away from Western products like Apple and shift towards homegrown brands like Xiaomi and HUAWEI, leading to potential long-term negative effects for Apple.
The restrictions on Western-made semiconductors are prompting China to invest more in its own chip-maker brands, potentially challenging the dominance of companies like Intel and Qualcomm and further impacting Apple's ability to produce and assemble its products in China.
It's fair to say that the current relations between the West and the East aren't so good, and tensions haven't been this high for many decades. The trade war and the ban on Western products and 5G solutions have hurt the Chinese industry, especially the ban on HUAWEI. In an attempt to get back to the US, China has been restricting the use of Apple iPhones and other foreign goods in the Chinese government agencies, and workers are no longer permitted to use such devices on official premises.
Related: Which iPhone should you buy in 2023?
While we won't go into politics, it's quite obvious that the tensions between the US and China have made all types of business suffer greatly. There's an additional tax on goods, and Chinese manufacturers are having difficulties exporting and importing products to North America and Europe. The industry has still not fully recovered from the pandemic, and the current economic situation is lowering demand to an all-time low.
The biggest loser of the trade-war has been HUAWEI, but as it turns out, China wants to fight back against the import and export restrictions announced by the West recently. A Wall Street Journal report claimed that Apple's iPhone and other foreign technology devices have been banned for use in the Chinese government agencies, and that workers are no longer allowed to use these devices – they're not allowed to use them, or even bring them into premies.
Ever since the trade war broke out, China has been focusing on becoming a more independent nation, cutting down on foreign technology amid increased tensions and threats. The news shouldn't surprise anyone, given that the West, including the US and its allies, have already introduced restrictions on certain goods, materials, and services.
How is this affecting Apple?
Given the news, we thought it would be important to look at the big picture, and see how some of these and future restrictions could impact Apple's ability to conduct business in China. Apple currently assembles most of its products in the country, and it heavily relies on cheap labor and readily available materials to produce and build millions of devices annually.
Lower stock value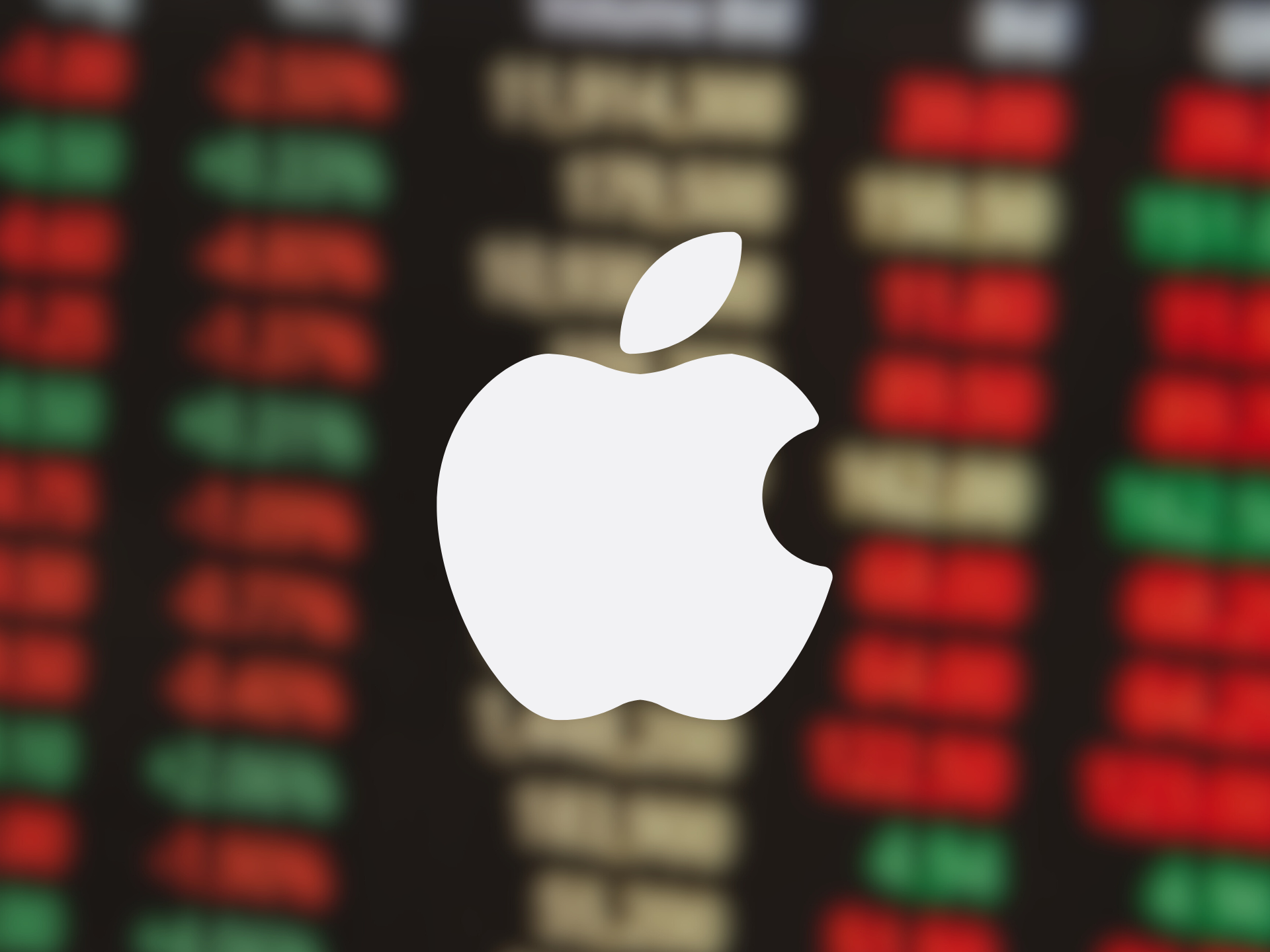 Apple's stock value plummeted ever since the rumors broke out about the Chinese government restricting the use of Apple's products within office premises. Apple's stock market price has been steadily decreasing in the past few days, although it's slowly getting back up as investors regain confidence. While we're not experts on the stock market, it's obvious that any restrictions on Apple would hurt the company's bottom line in the short term, and there could be other long-term negative effects.
The Chinese market could slowly transition from Western goods to more homegrown products
The news about China blocking Western products shouldn't surprise anyone, given how the US and its allies banned HUAWEI and other Chinese products from official use. It was only a matter of time until China could take similar steps to retaliate against some of the world's biggest and most influential device makers.
While there's a lot at stake here, given Apple's dominance and influence on the Chinese market, there are some indicators that this won't last long. That said, there could be long-term negative effects, especially if the Chinese market moves away from Western products to more homegrown brands like Xiaomi, HUAWEI, OPPO, and many others. I also want to emphasize that we're not financial advisors, and as such, the above isn't in any way financial or investment advice.
The Chinese industry has been suffering a lot lately, and the newly introduced restrictions on Western-made semiconductors have tempted the Chinese government to invest more heavily in its own chip-maker brands. As a result, HUAWEI's Kirin silicon has been under steady development for many years, and there are billions of dollars being invested in the country to develop more competitive products that could challenge the various SoCs from companies like Intel, Qualcomm, AMD, and others.
Restrictions could harm Apple's ability to produce and assemble iPhones and other products in China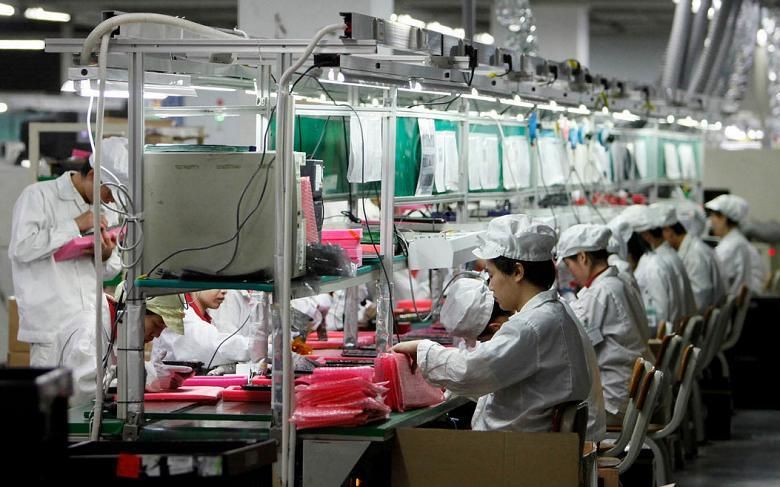 If you saw the back of your iPhone, you might already know that while Apple designs, manufactures, and puts together some devices and lineups in the US, most of the devices are still manufactured in China. Foxconn is one of the biggest manufacturers in the world, and the company has been working alongside Apple to produce most of its devices.
Ever since the tensions started rising between the two nations, Apple has been working on diversifying its production plants, and Foxconn has been building facilities in India and other countries in Asia, outside of China. While an outright ban would immediately negatively affect Apple, small restrictions are unlikely to hurt the company in the short term.
However, in the long-term, there could be major setbacks and consequences as a result. We've heard rumors that Apple wants to move most of its production and assembly facilities outside of China due to the high risks, and we could expect India and Vietnam to play a more significant role in assembling and producing iPhones, Mac computers, AirPods, and other Apple products in the near future.
There could be many more negative effects, and while we don't expect Apple to give up on one of its most profitable markets anytime soon, the company could seriously impact its revenue if the situation worsens. For those in the US, this could mean product delays, shipment bottlenecks, increased product prices, and various other forms of delays and higher costs – until things are either resolved, or Apple manages to move most of its production line elsewhere.
Here are some of the best iPhones you can buy before the launch of the iPhone 15 series!
Apple iPhone 13

The iPhone 13 is the default smartphone from Apple for 2021. If you're looking for an experience that remains fast and fluid over years to come and not lacking on any hardware front, this is the device to get.

Apple iPhone 13 Mini

$580 $630 Save $50

The iPhone 13 mini is a smaller version of the standard iPhone 13. It comes with the same powerful chipset, excellent dual camera on the back, and it has a much-improved battery life over the iPhone 12 mini.

Apple iPhone 14

iPhone 14 joins the market as the smartphone to pick if you want a high-tier of performance, great cameras, and battery life that will last you through a day of use with ease.