25-year-old Alberto Lelli from Italy creates rad traditional tattoos mixed with Italian Futurism and German Bauhaus at Seven Doors Tattoo in Lane, London. We chatted to Alberto about the inspiration behind his pieces and the affects of the pandemic on tattooing...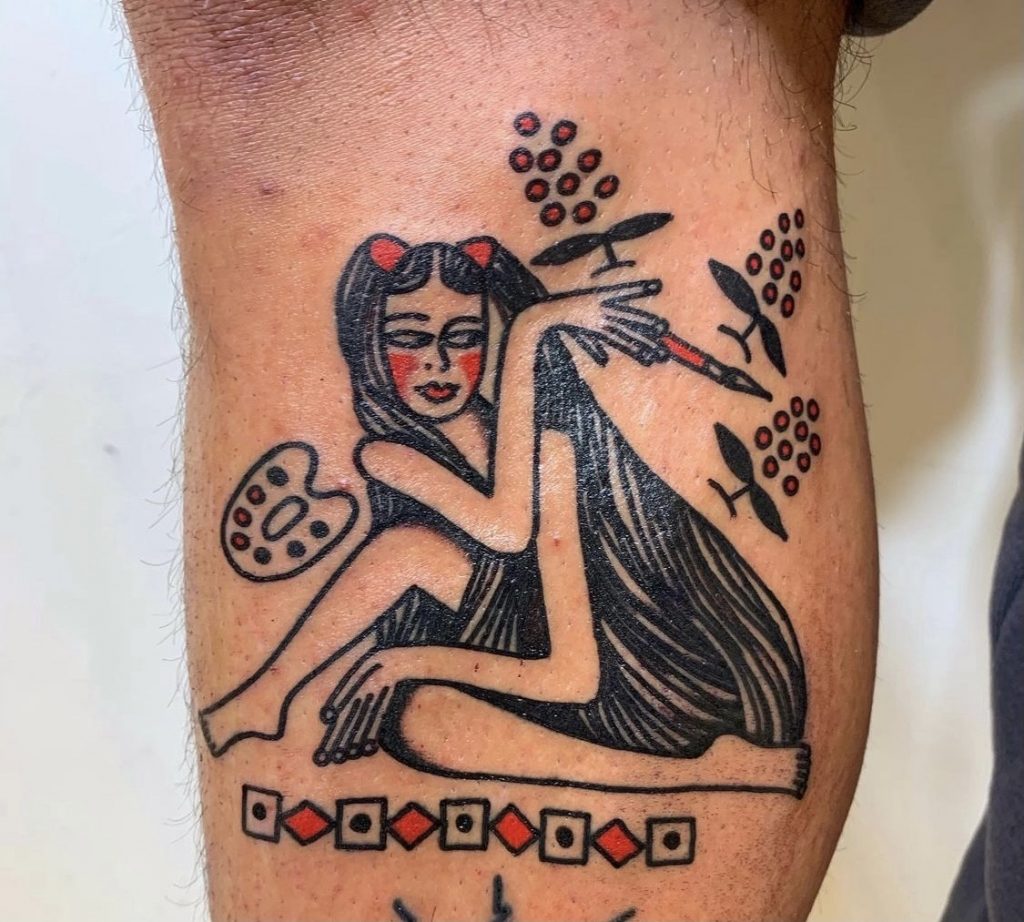 How long have you been a tattoo artist? I did my first tattoo at 18 so this year it's my seventh anniversary in the tattoo world. The first thing I did after turning 18 was get a tattoo. I immediately fell in love with this world and started visiting the tattoo studio almost on a daily basis. One year after I finished high-school I started my apprenticeship in the same tattoo shop.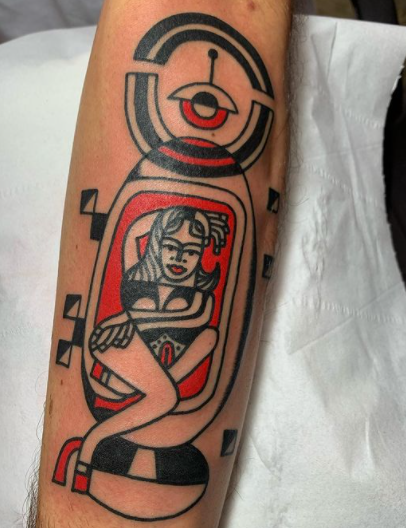 What drew you to the world of tattooing? During high-school I studied at art school. This is where I got a strong education in the history of art and graphics. I took a lot of inspiration from the artistic movements of the 20th century.        
How would you describe your style? My favourite definition of my work is "a contradiction between the past and the future". Indeed, my style conjugates artistic elements from the Italian Futurism and German Bauhaus. When I started tattooing my first approach was American traditional. I think knowledge of what has been done before you is key to being able to build your own interpretation. I am always studying, learning and trying to find new elements and inspirations.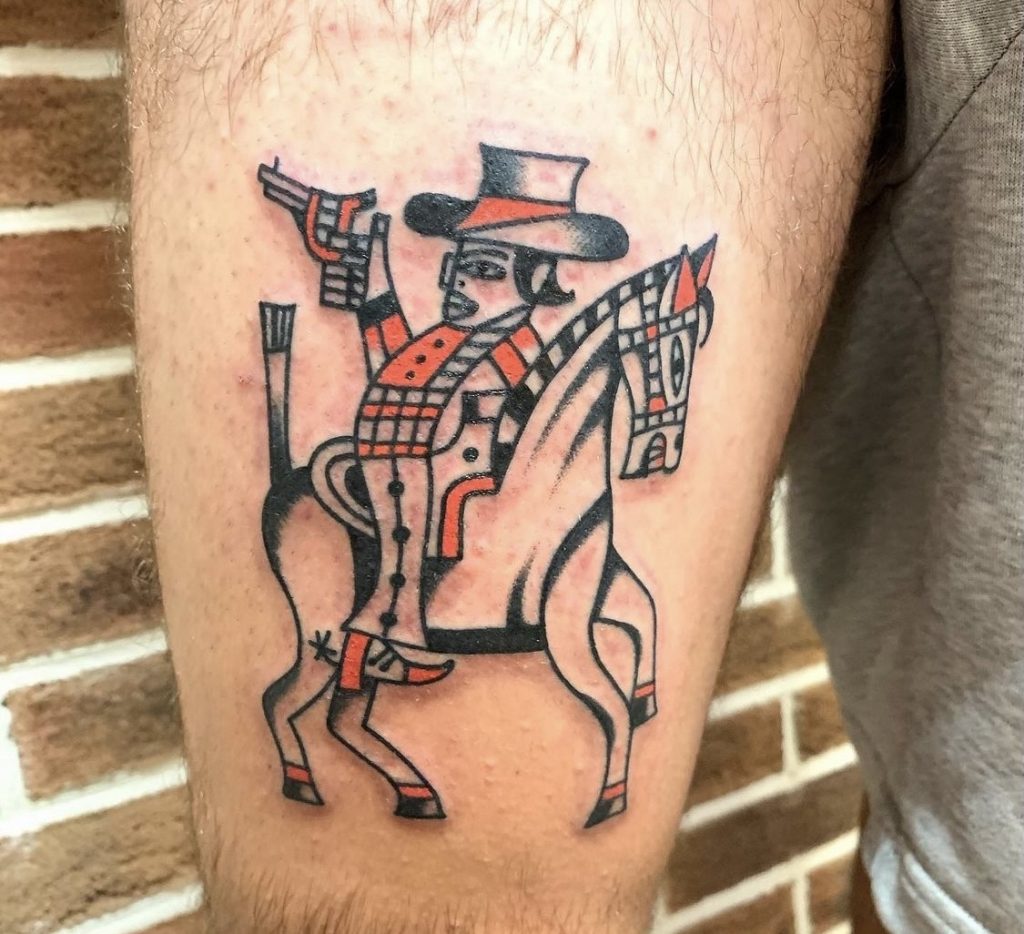 Can you tell us about your process, how long does a tattoo typically take? The process  is determined by the size, placement on the body and the amount of work going into the design. I am pretty lucky because most of the time my customers choose pieces from my sketchbook, but obviously if I have to do something custom I need more time to create the design. I'm pretty fast in tattooing and normally my tattoos take two to three hours maximum.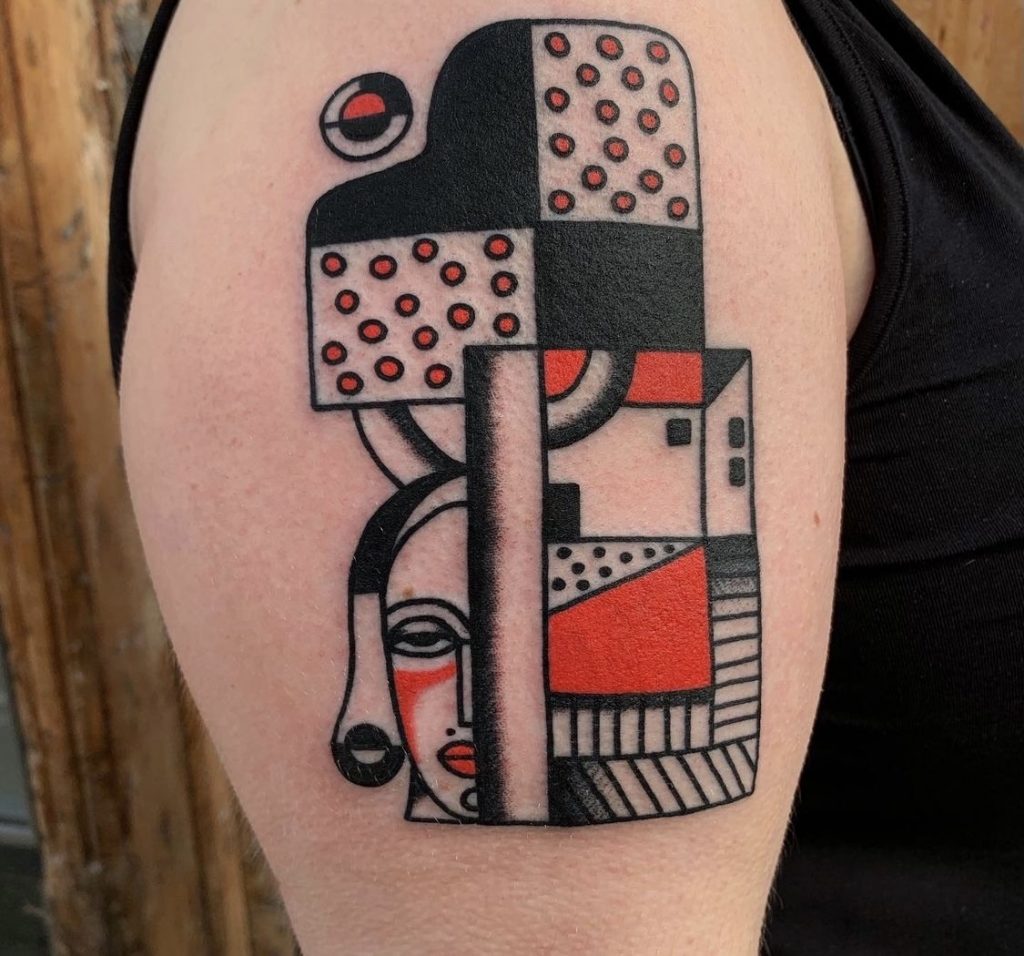 What do you like to tattoo and what would you like to do more of? My favourite subjects are definitely figures of women and men. I really want to do more architecture inspired tattoos in the future, I've already done a few and I really enjoyed it. I'm from Bologna and I grew up with the architecture of the city, filled with arcades. This strongly influenced my love for geometrical shapes.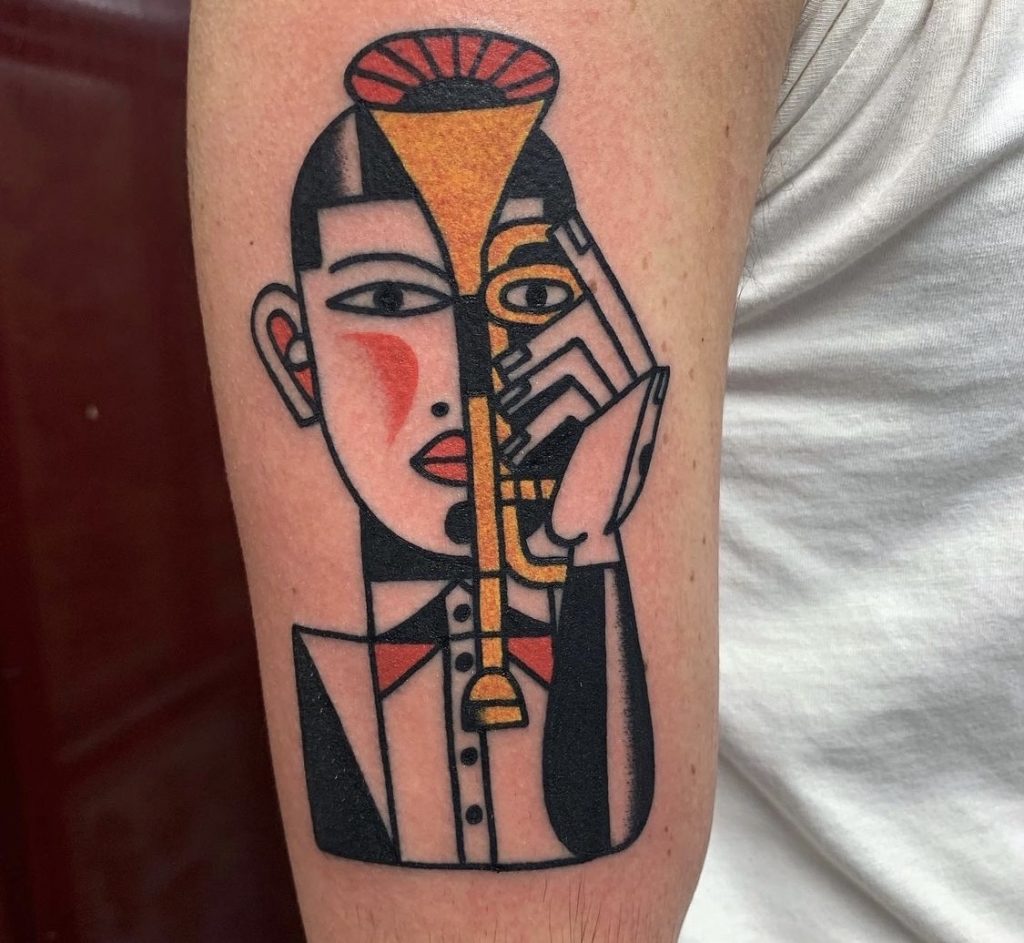 How have you found the pandemic, have you found time to be creative or been feeling blocked? At the beginning it was very bad. I think everyone in the last year has been forced to change their way of life and when you feel forced to do something you can't be happy and you work is going to reflect that. I have now learnt how to deal with that and actually I'm happy because I have found more time for painting and to do a lot of things that I wasn't able to before. At the moment for example, I'm experimenting in the field of carpets and rug design.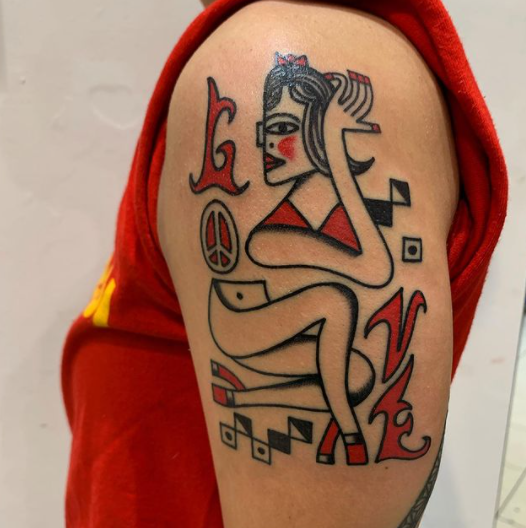 What does tattooing mean to you and what does it mean to not be tattooing? Tattooing is my life and I really miss it. At the moment I'm not working at all in London as everything is closed due to national lockdown. I also miss travelling a lot and that is a really important part of my job. I hope that after the vaccine has been administered to enough people and the crisis has been contained we will slowly go back to normality.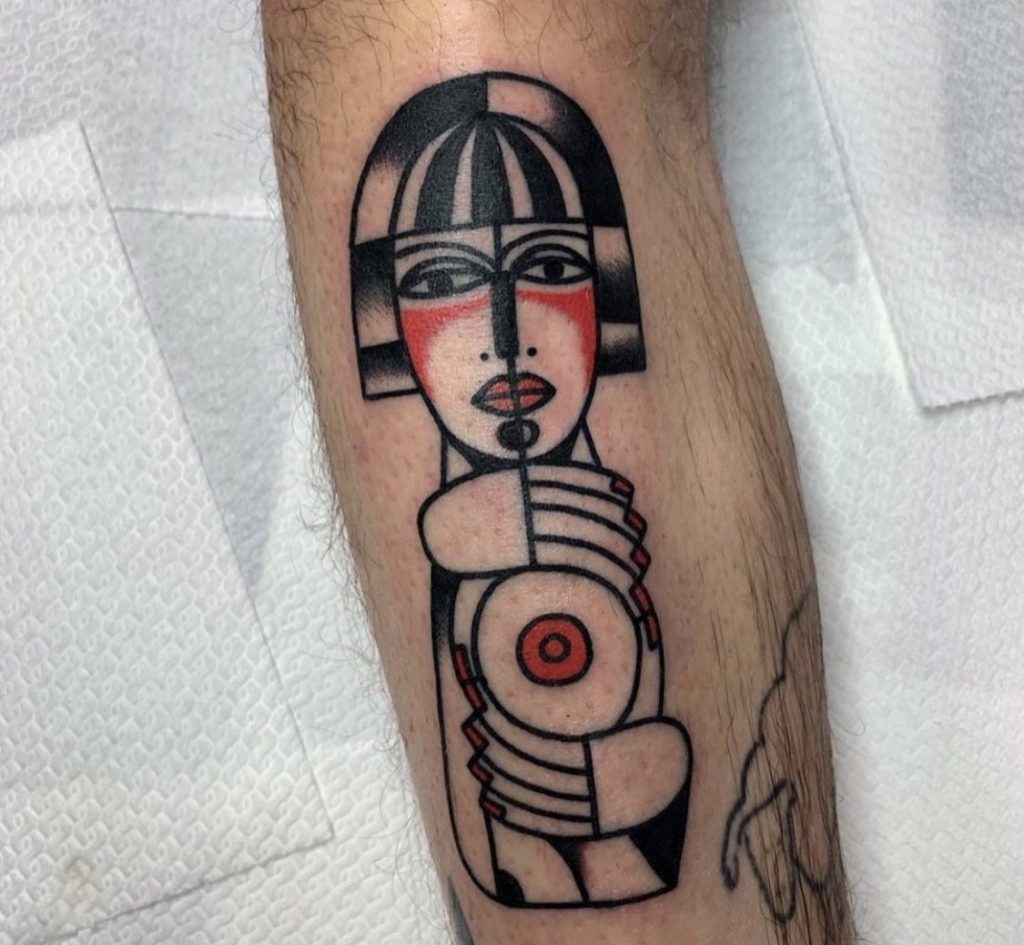 Follow Alberto on Instagram for more traditional style tattoos.