Tattoo artist and founder of Cry Baby tattoo in Palma de Mallorca, Spain, Hernán Giamberardino (best known as "Adamexiste") tells us about his journey to become a tattooer, his appreciation for his clients and the detailed tattoos he creates…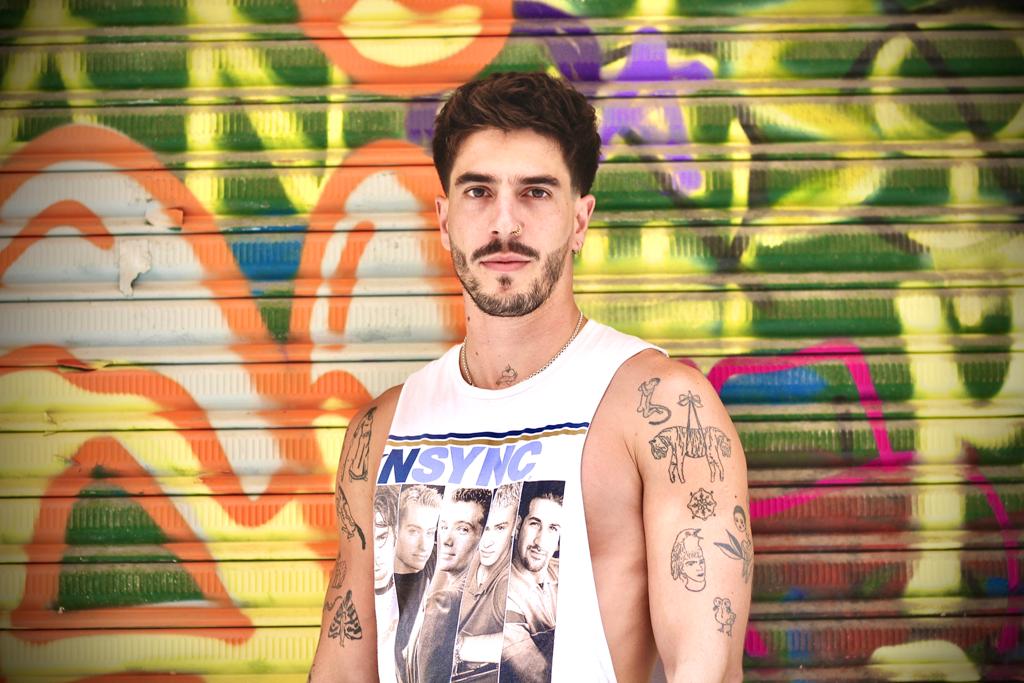 What inspired you to become a tattoo artist? I got my first tattoo at the age of 15, but what inspired me to become a tattoo artist was actually TV shows. Back then we didn't have social media, so I was exposed to the tattoo scene by the pictures hanging outside of tattoo shops in my hometown. I never thought about it as an art expression until these TV reality tattooing shows came out and I became obsessed.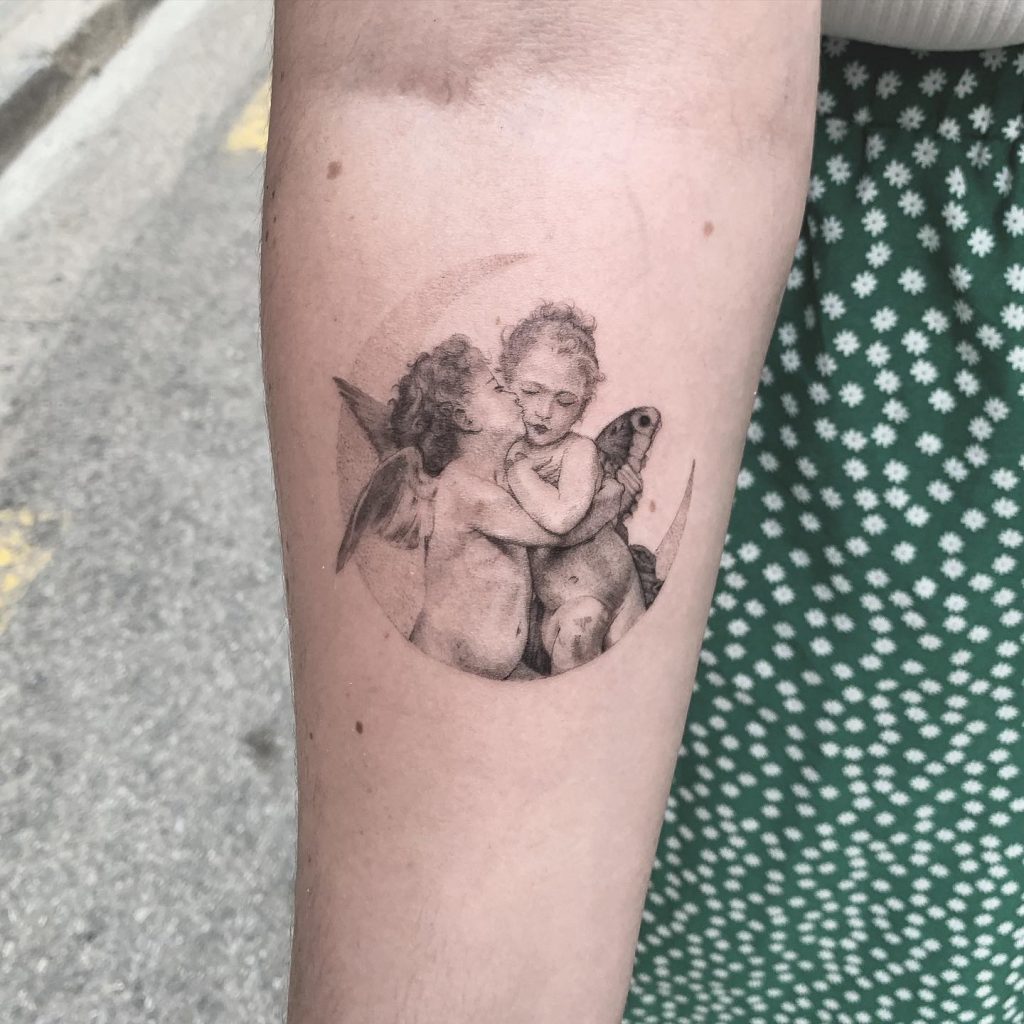 How did you become an artist? My grandfather was a musician, my mother is a painter, so I guess art is in my DNA. I knew that if I wanted to become a good tattoo artist I would need more information. I was studying fine arts in Barcelona at the time, but I wasn't getting what I wanted out of it, so I quit and got into Illustration at the Superior School of Design in Palma. That was game changing for me, I finally got the knowledge I needed and became more confident about tattooing.
My first job as a tattoo artist was in a nightclub, I always say if you can tattoo in a nightclub you can tattoo anywhere! It was a lot of fun and I gained what felt like years of experience in just a couple of months. I'm very grateful for that opportunity, although I would never do it again. I then worked for the same company in downtown Palma and after three years I had gained enough clients that I decided to open my own tattoo shop.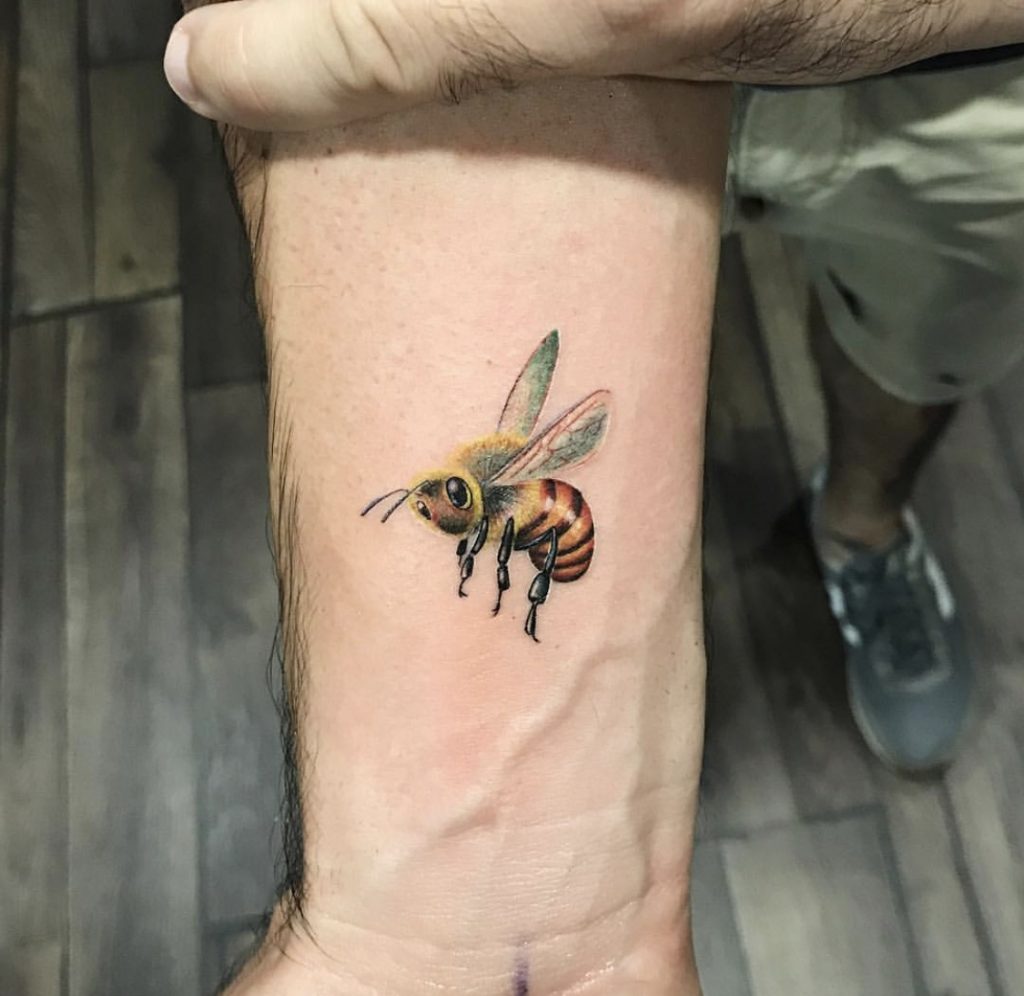 How long have you been tattooing? Ive been tattooing for almost 10 years and hope to keep doing it for a very long time.
How would you describe your work? I would describe my work as "delicate and detailed". I have some sort of Horror Vacui, so even if it's a small piece it needs to be full of details. I'm a perfectionist and in small tattoos there's no space for errors. I think that's what I love the most about fine line and small tattoos, every piece is a challenge and you need to be focus a 100%. I also love the aesthetic, love to see a sleeve full of small tattoos and think of the story behind each one of them.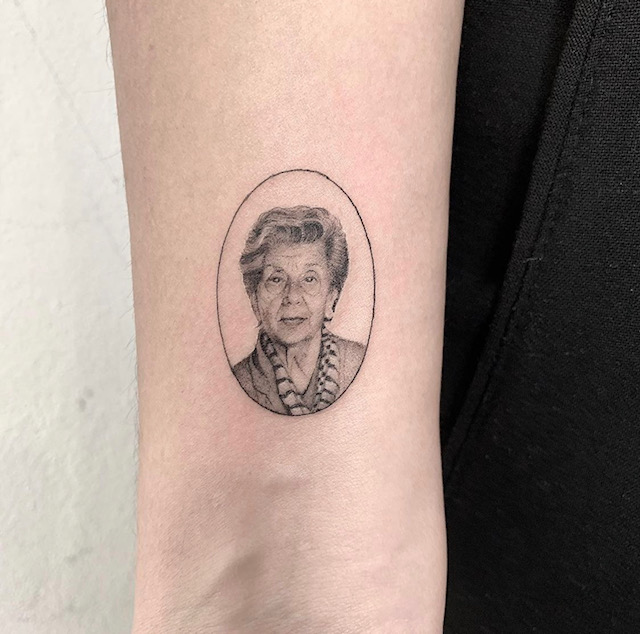 Have you always tattooed like this? When I started tattooing I tried a little of every style, mainly because when you work for a company you don't really get to choose what you tattoo or just do the things you like. You have to do a bit of everything. Instagram and social media really helped me develop the audience and clients that I wanted. I only posted the kind of tattoos that I wanted people to ask me for. Now I'm very grateful that I can decide what I want to tattoo and what I don't.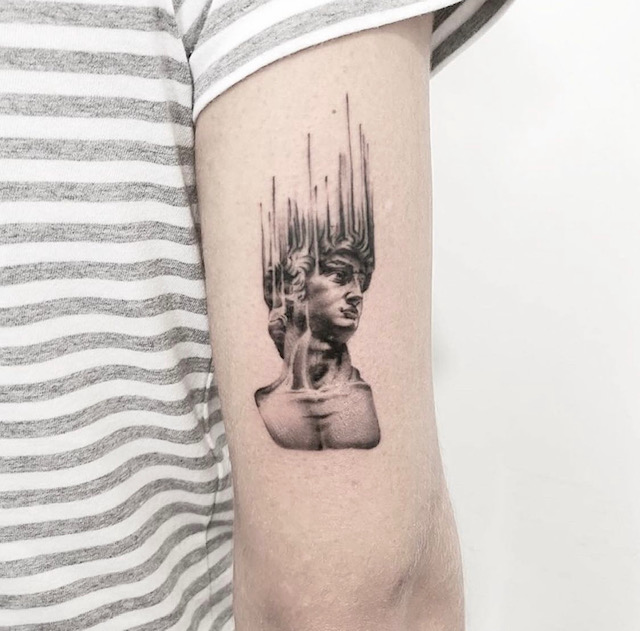 What do you love to tattoo and what would you like to do more of? I love tattooing anything related to nature. Now more than ever tattoo trends change so quickly and I find something timeless in nature related tattoos. You can see them 10 years from now and they will still work. Insects and plants are my favourite, and pet portraits too when you see the client's reaction. I would love to do more portraits of people, I absolutely enjoy it and it's the biggest challenge for me.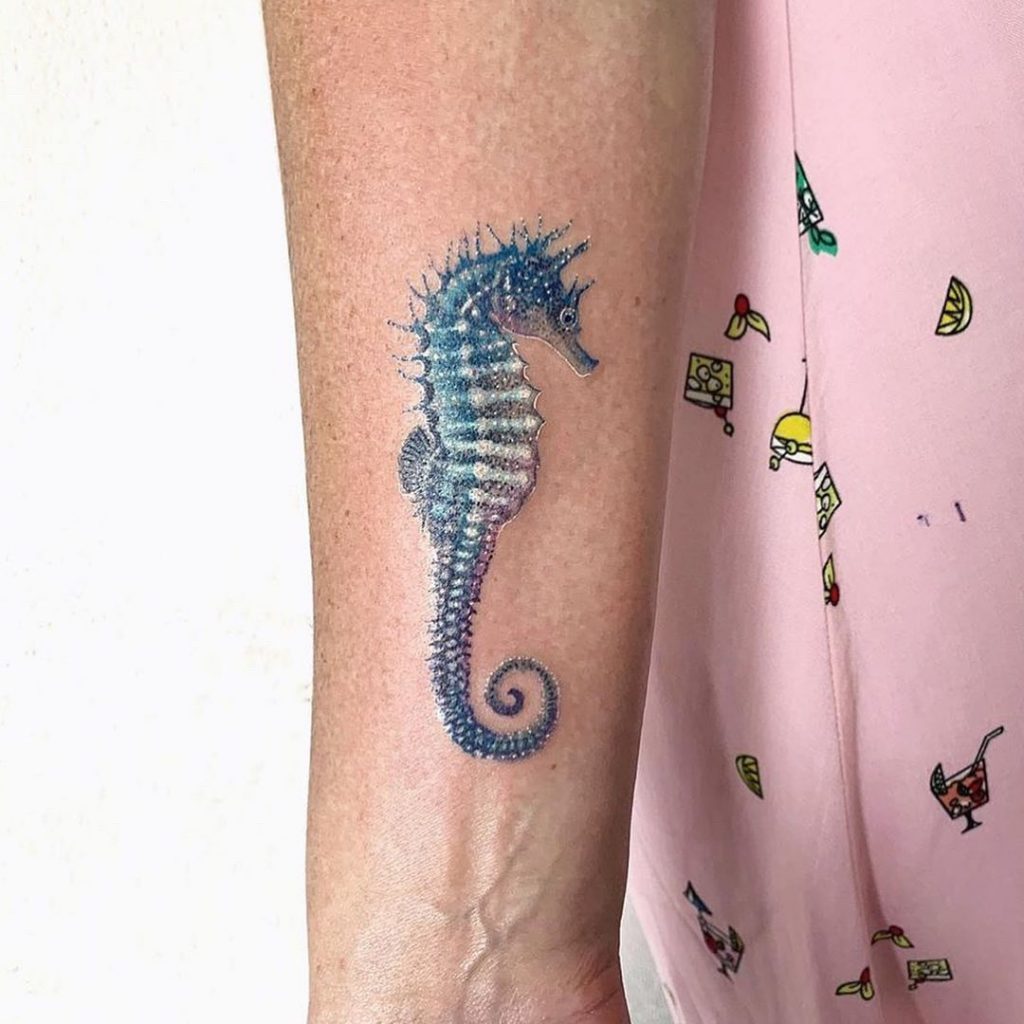 How has the pandemic affected you and your tattooing? I can't really say the pandemic affected my business in a negative way. I had to close the shop for four months and stay at home and that gave me the chance to work on other projects that I had going on.
Once we could reopen I think I had even more clients than before. Bars and restaurants were closed, social events were cancelled so people that love tattoos had the time and money. I'm very aware that this hasn't been everyone's situation so all I can say is how grateful I am to all my clients that kept on coming to the shop in this hard times.
The bad part of the pandemic for me was the fear. Obviously the nature of our job demands us to take extra care regardless if we are in a pandemic or not. In the beginning it was very unclear what was the best way to keep everybody and ourselves safe.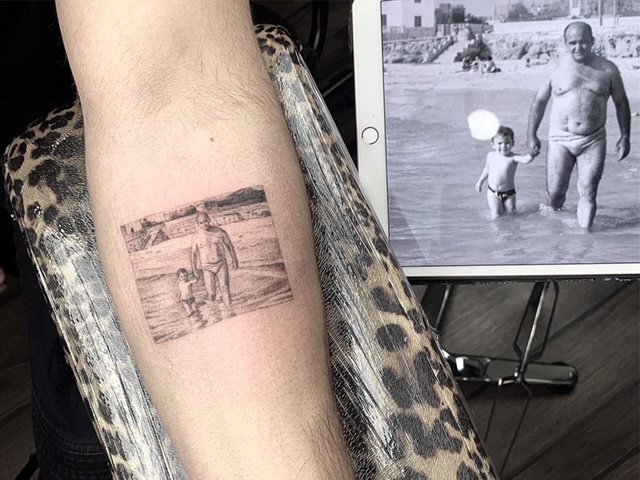 Can you tell us about your own tattoos? Are you a tattoo collector? Most of my tattoos are handpoke. I'm very lazy on the aftercare, and handpoke doesn't require a lot of it. I always have to think a lot for my clients, so when it comes to my own tattoos I prefer to go to my friends' flashbooks and choose the first thing that calls my attention. 
I'm more of a friends' tattoo collector, I love tattoos that makes me laugh when I see them or remind me of a special person. I have a lot of tattoos that were made by friends that had never done a tattoo before and they're my favourite. I also have a lot of insects, animals and matching tattoos with people I love.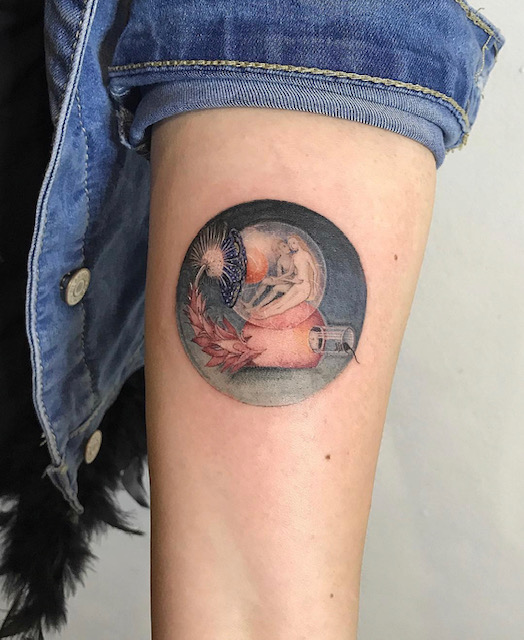 Plans for the future? I'm currently in the process of opening a second tattoo shop so I can have more artists with me. I love working with people and the inspirational flow it creates so I'm very excited about it. I'm also gonna be participating, for the first time, in a tattoo convention in October and I think that will be an amazing experience.
Give Hernán a follow on Insta for more incredible tattoos and keep up to date with his future plans.