Tattoo artist Chulwoo – AKA Arar (@tattooist_arar) – is based in Seoul, South Korea. He's been tattooing since 2017, and has become known for his teeny tiny, super delicate tattoos with fine lines and a watercolour wash. Here the tattoo artist tells us his story about how he found tattooing in a country that hasn't always been accepting of them…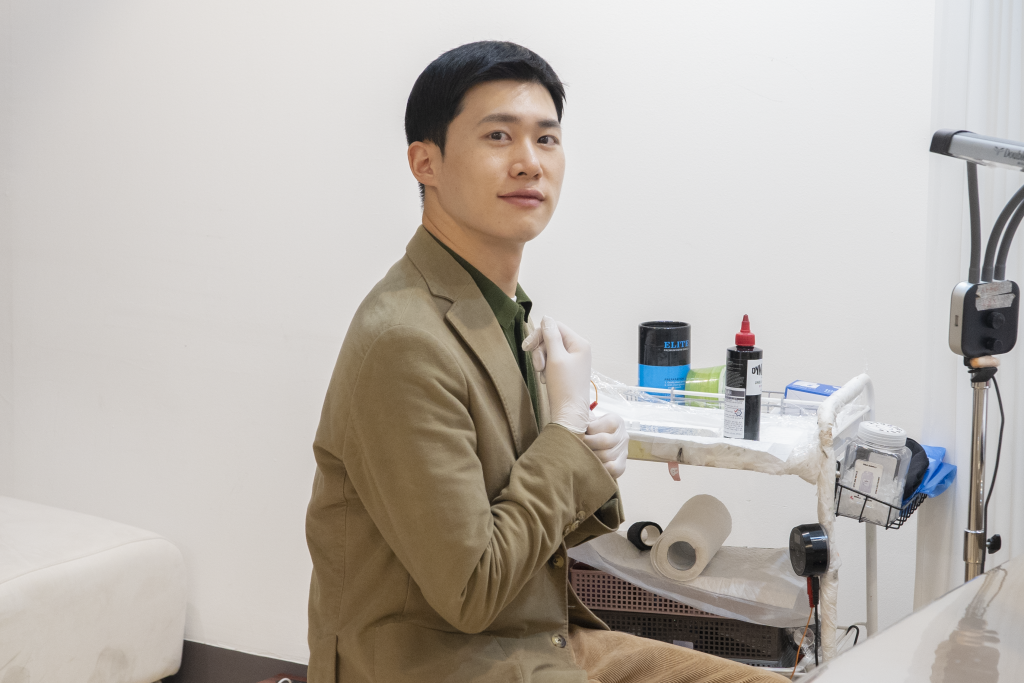 Tell us about what made you fall in love with tattoos?
I loved illustration and aspired to work in that field. But, while browsing online one day, I stumbled upon some photos of tattoos created by a Korean tattoo artist – it was a profound revelation for me. The tattoos were incredibly small and intricately detailed, shattering my preconceived notions about tattoos.
Seeing that work made me realise the significant similarities between tattoos and illustrations. From that point on, I delved deeper into the world of tattoos, and it ultimately led me to decide to pursue a career in tattooing.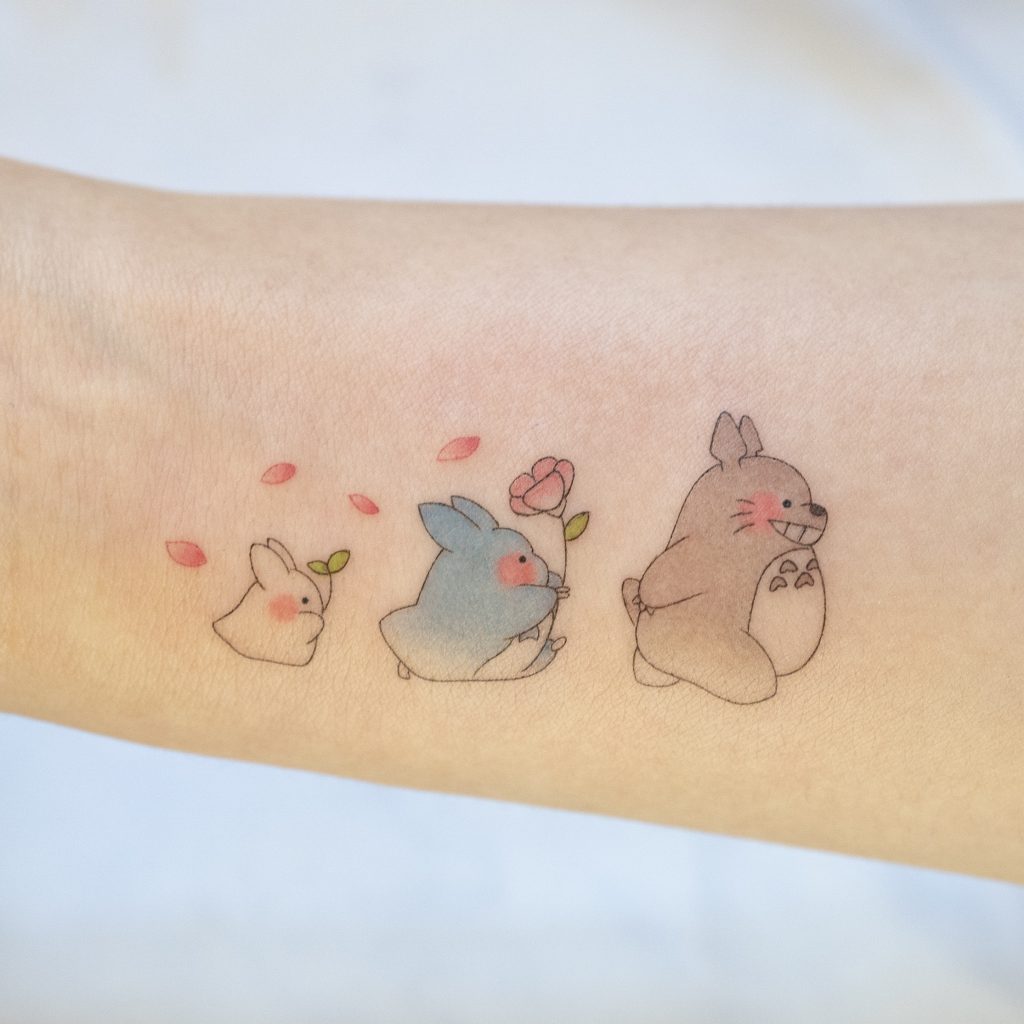 What's your earliest memory of tattoos? Did you want them as a child?
No, I wasn't interested in tattoos when I was young. At that time, tattoos were not yet commonplace among Koreans, so I had a bias, thinking they would only be large and somewhat intimidating. That was until I saw small and intricately detailed mini tattoos.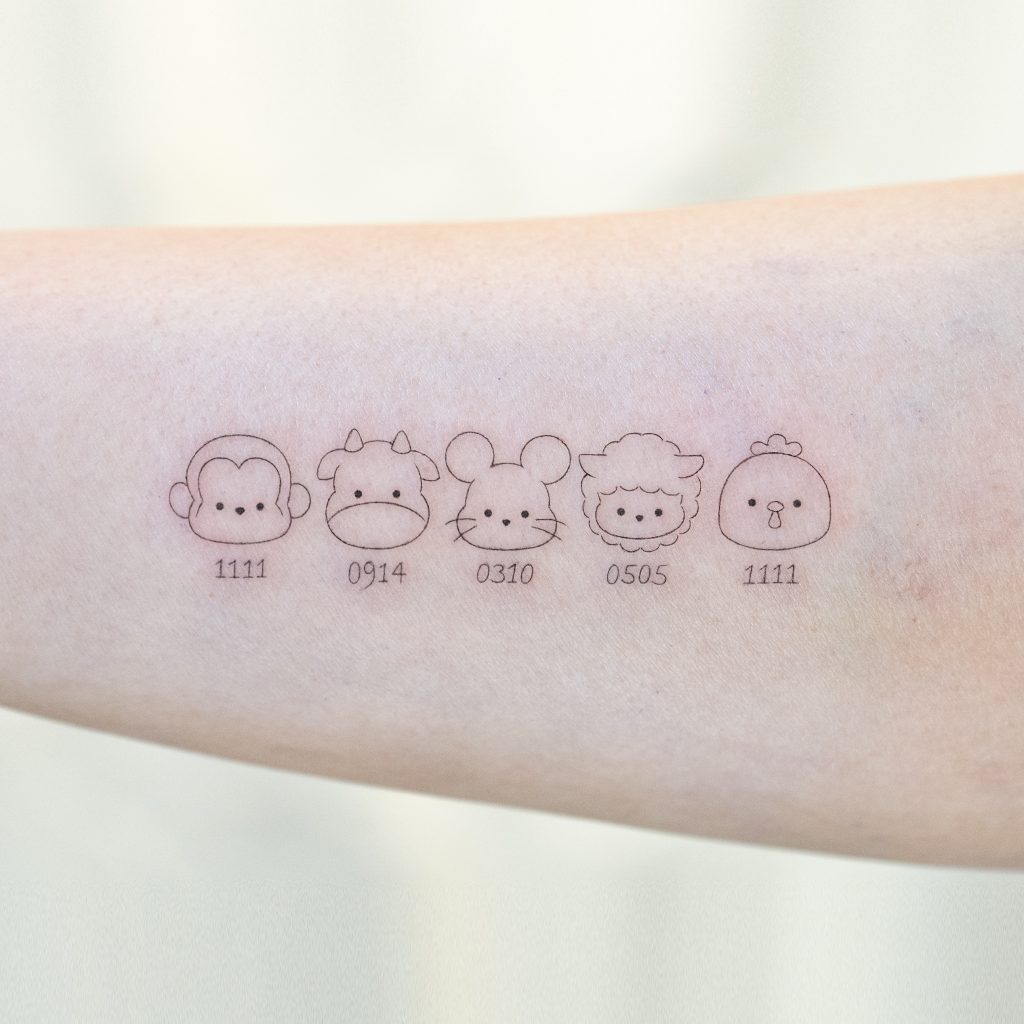 How long have you been tattooing for? How did you train to become a tattoo artist?
Next year marks the eighth year since I started tattooing. When I first began, I didn't have a defined drawing style, so I spent a lot of time honing my skills. I believed that – even as a less experienced tattoo artist – if I could create uniquely creative designs that others couldn't find elsewhere, clients would reach out after seeing my work.
Back then, I was in a situation where nothing was guaranteed, and it made me quite anxious, but drawing became a way to alleviate that anxiety. I spent roughly 10 to 12 hours drawing each day. I learned tattooing from a Korean tattoo artist. It was a three-month learning period, with one month dedicated to receiving feedback on my drawings and the remaining two months practicing on rubber sheets with a tattoo machine.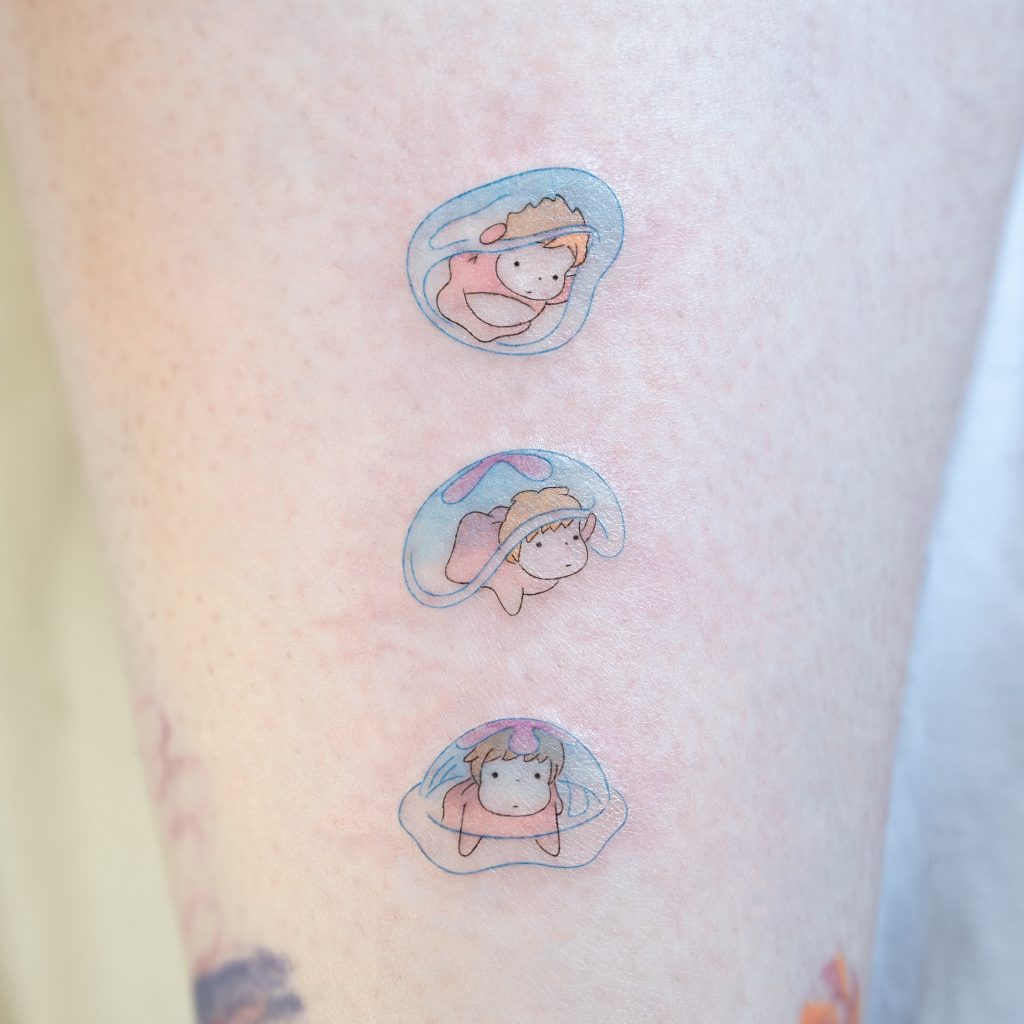 How would you describe your style of tattooing?
My tattoo style revolves around drawing small and cute elements in my own way. I cover a wide range of themes, with a focus on subjects related to family, animated characters and pets. Using thin fine lines, I create clean outlines, and I enhance the drawings with light washes of pastel watercolours.
What's been your favourite tattoo you've done?
I remember the first tattoo I ever did for a client. It was a tattoo featuring geometric elements, a rabbit and flowers. Because it was my first time tattooing someone else, it held special significance for me. Additionally, she'd chosen to book with me solely because she liked my design, despite my lack of experience in tattooing. So, it carries a great deal of meaning for me.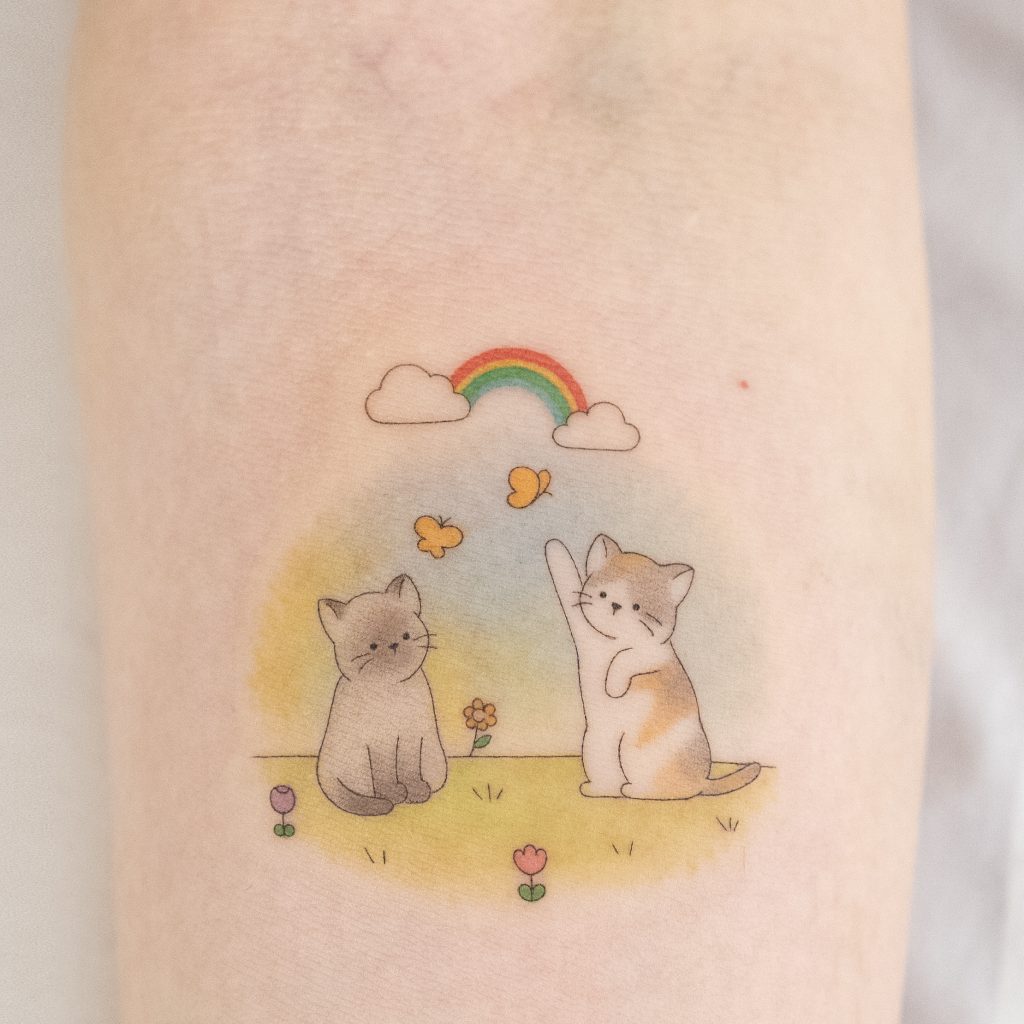 Do you tattoo lots of tourists who've travelled for your work?
Yes! A large number of foreigners are visiting, especially after the end of the pandemic, as travel restrictions have eased. Guests from a variety of countries are coming in now that travel restrictions due to Covid have relaxed.
How long is your wait list? How do customers book in?
It varies depending on the timing, but I generally reply promptly when I receive a message. I don't keep a waiting list, so if you send a message through Instagram DM @tattooist_arar that works.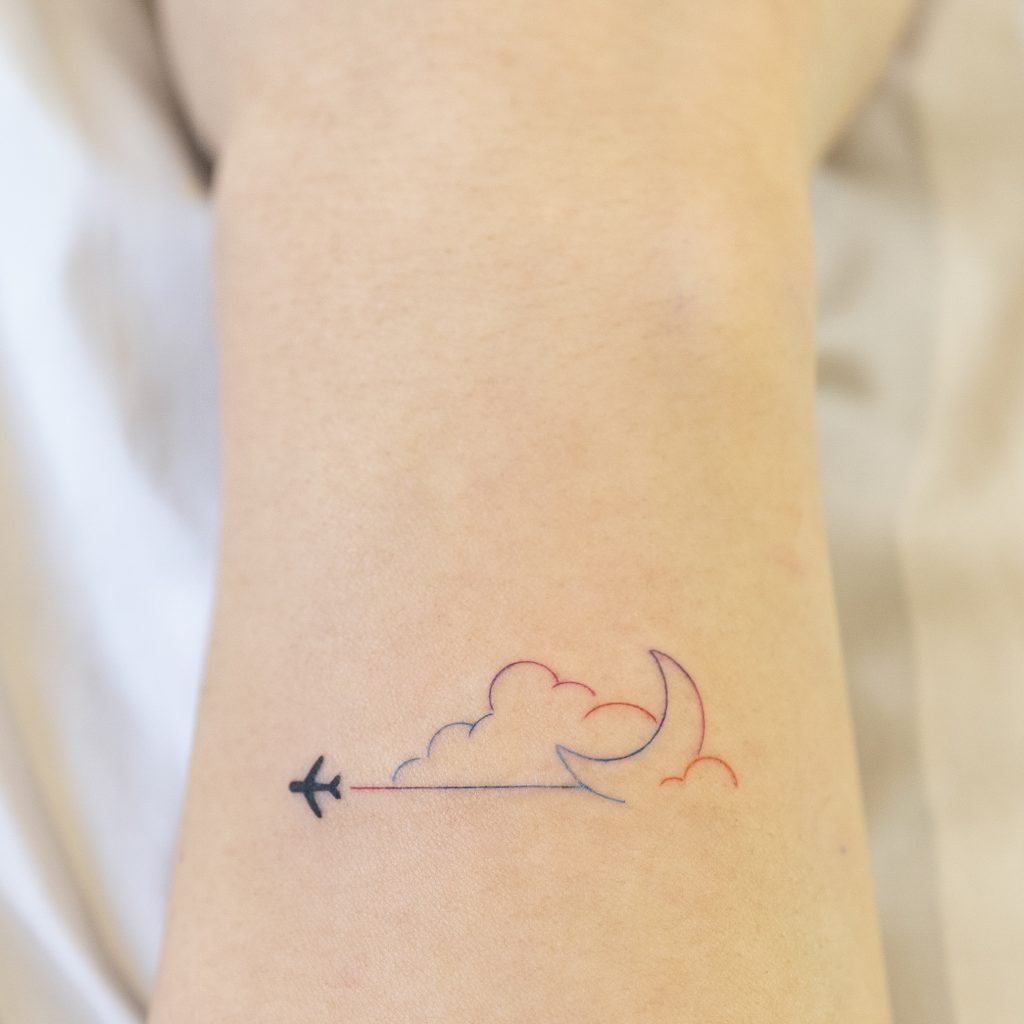 What are the rules for tattooing in South Korea? Is tattooing underground or becoming more mainstream nowadays?
Back when I started tattooing, it wasn't popular in Korea. However, now it has become so widespread and mainstream that there are even TV programs dedicated to tattoos. With the increasing fame of Korean tattoos, I've come to realise the impact as people from around the world are coming to Korea to get tattoos.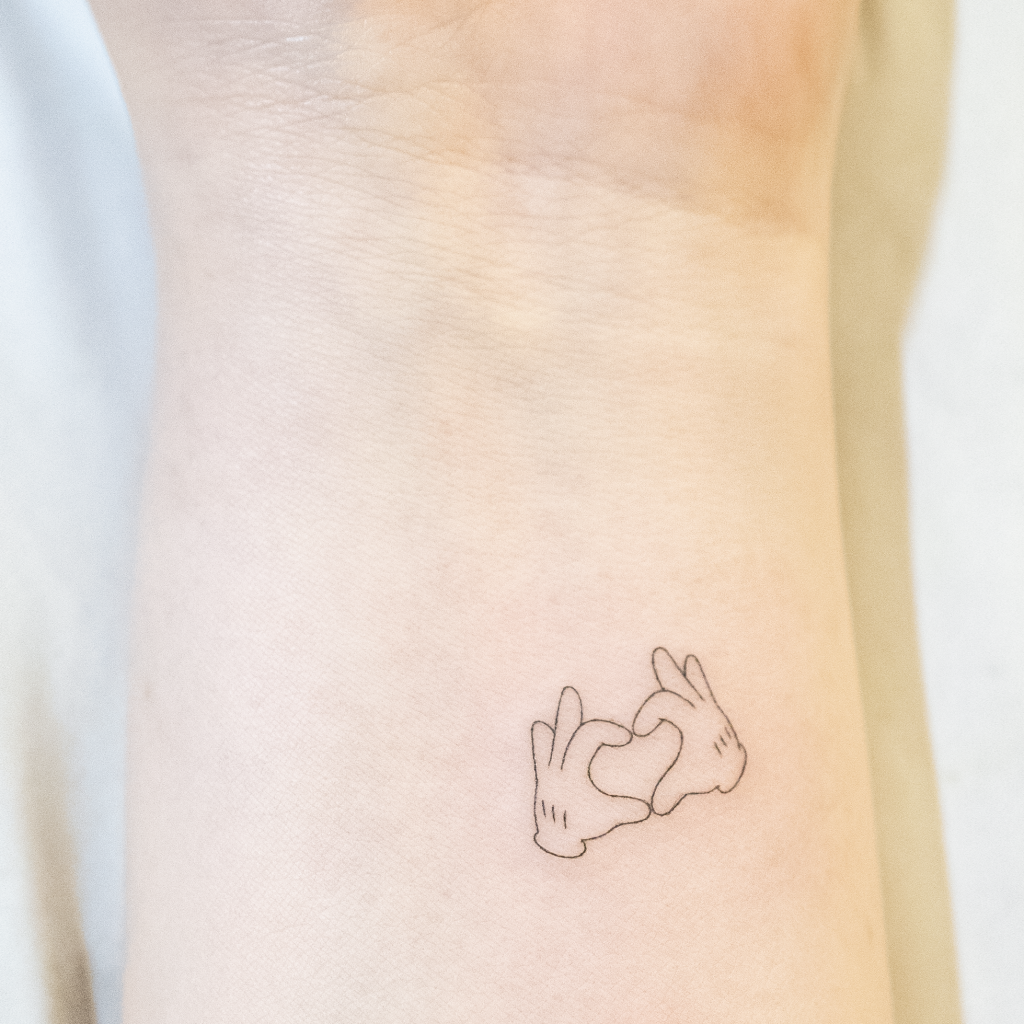 What's the best way for customers to come up with an idea for you? Do you offer flash or prefer custom work?
I mostly work on custom designs. I ask clients to provide reference images or rough sketches that I can use as a starting point. Requesting visual references is essential because written descriptions might lead to a significant difference in the design direction between what I envision and what they have in mind. Therefore, I insist on detailed explanations through images.
Do you ever do guest spots?
Yes. In 2023, I travelled to several countries for the first time. In January, I visited Singapore, followed by Hong Kong in March. After that, I spent two months in Paris, Frankfurt, Berlin and London. It was truly an amazing experience.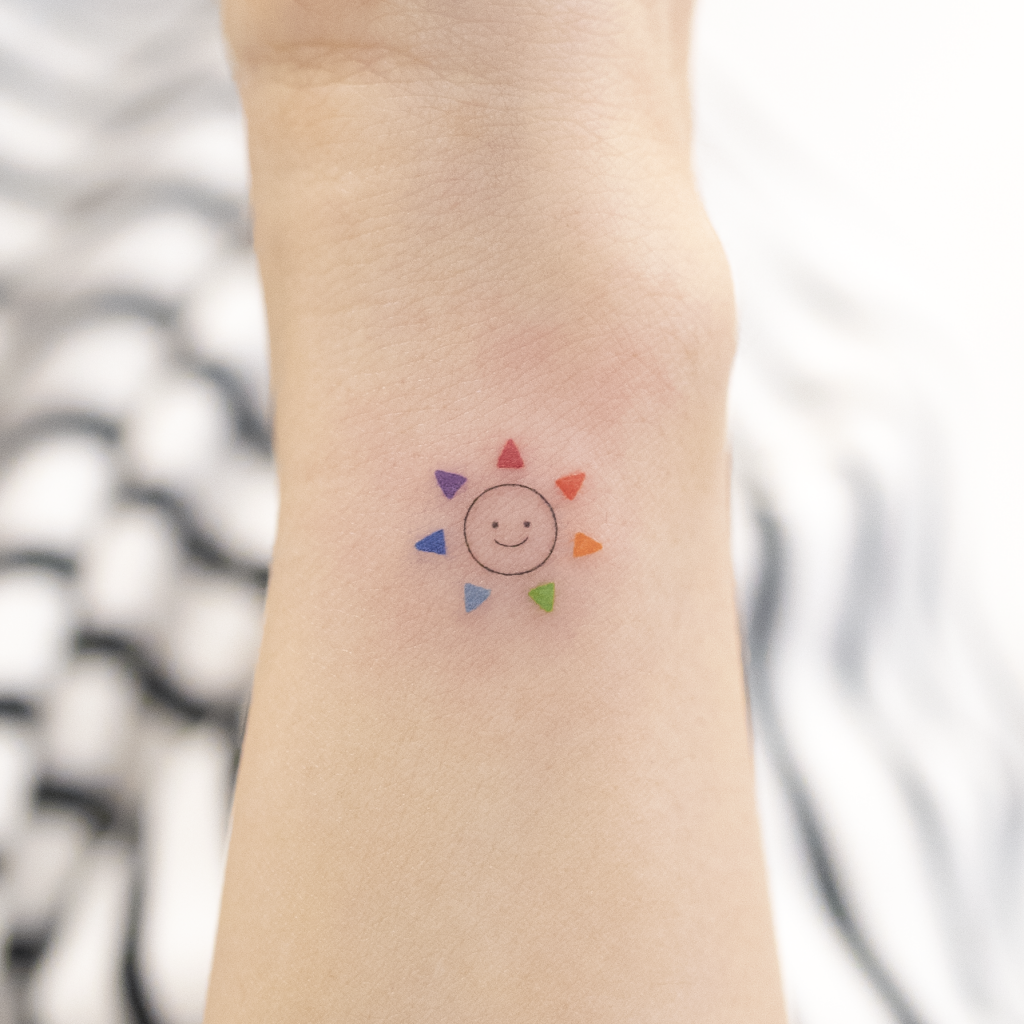 What are your hopes and plans for the future?
I want to travel to more diverse countries for guest tattooing, and I also aspire to create new styles of designs. I hope to continually draw pictures that people will like and designs that captivate my own interest.
What's been your proudest moment so far?
It brings me great joy to have people from abroad, who have been following me for years on Instagram, come to Korea and get tattoos from me.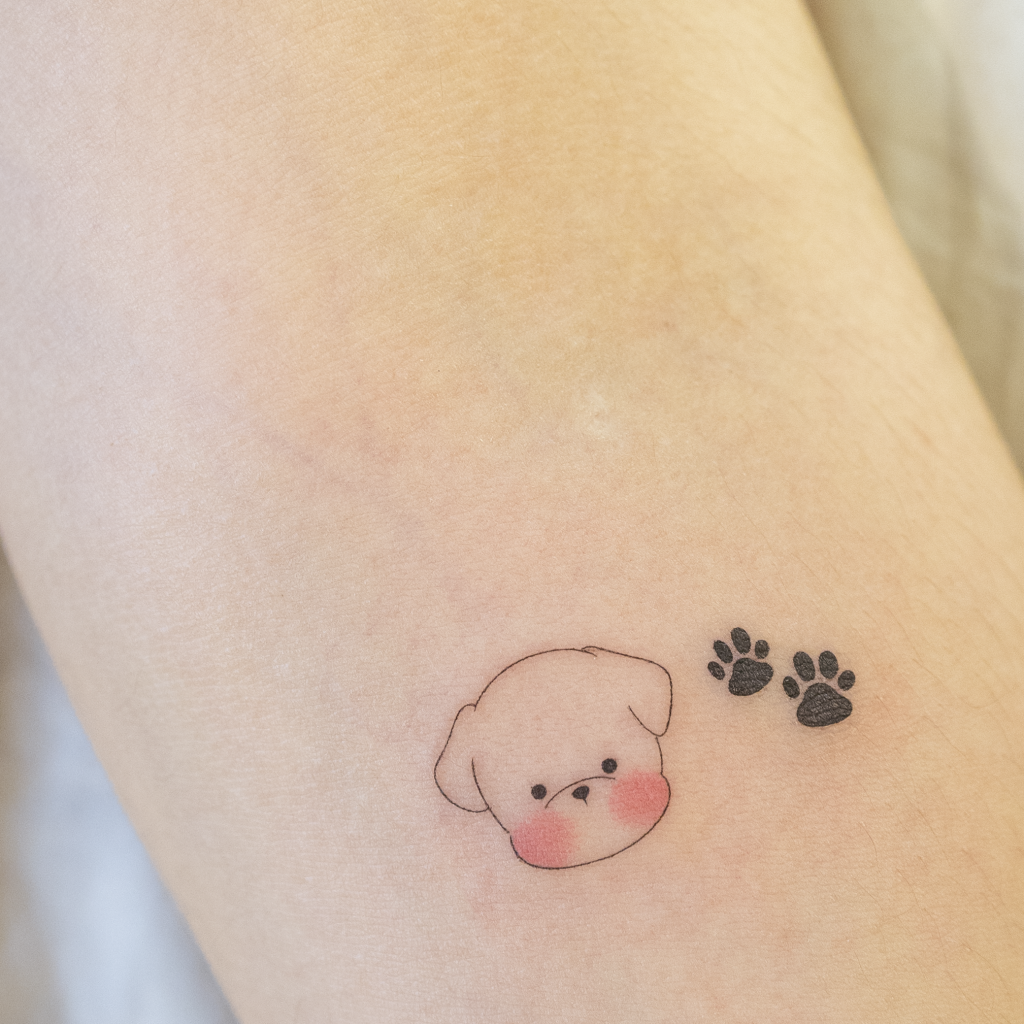 What do you think about the tattoo world itself?
Tattooing is a highly captivating profession. Leaving a lifelong mark on someone's body is intriguing, but it comes with a significant sense of responsibility.
With the growing number of talented and unique tattoo artists, I feel the need to work even harder to stand out in the field.
Make sure you follow @tattooist_arar for more miniature tattoos
We're always talking to amazing tattoo artists, check out our latest interviews.