27-year-old Ignacio Freysselinard (@freysce), a tattoo artist from Argentina has been tattooing for eight years, in cities all around the world. We caught up with the artist to find out about tattooing around the world and how he had the privilege of getting a tattoo Apo Wang-od and stayed in her community in the Philippines…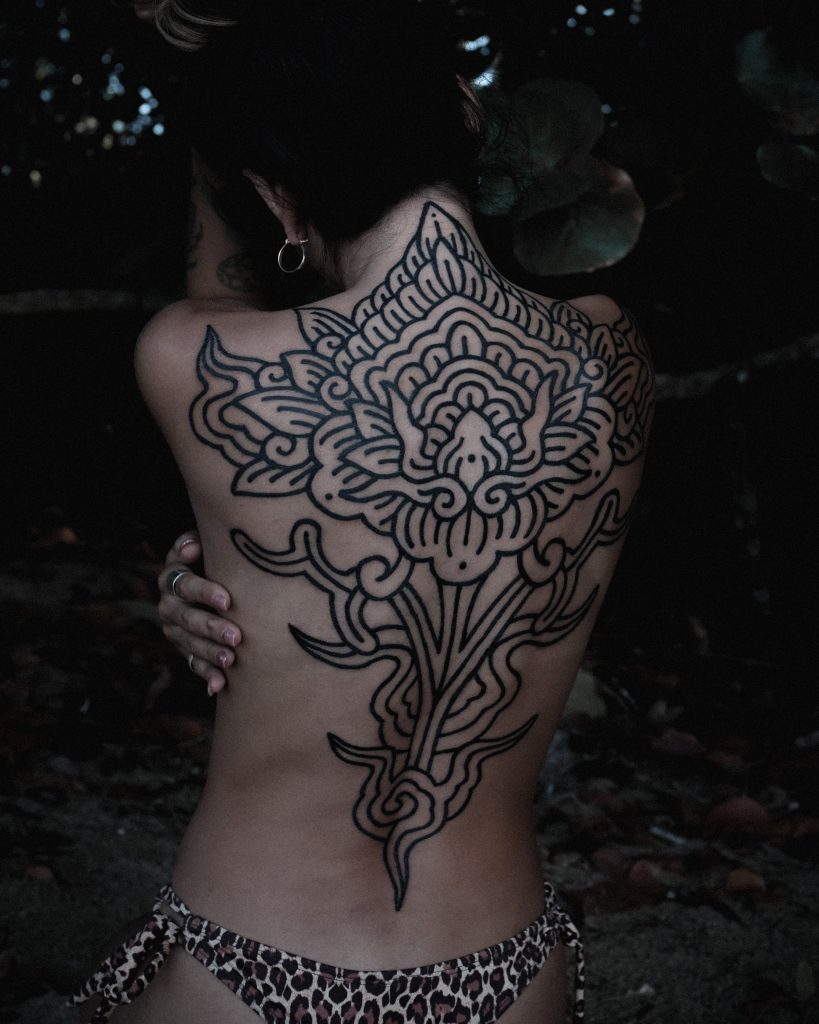 How did you get into the tattoo industry?
I didn't know anything about tattooing or how you were supposed to learn to tattoo when I started. I met my mentor, Pato Domingez, in Buenos Aires, 2015, because a mutual friend put us in contact.
I never had the patience to watch a YouTube tutorial or anything like that, so I asked Pato how to tattoo. Suddenly, he was telling me to clean his toilet, paint the shop and get his beers! Although I had nothing better to do and I thought he was a really cool dude, I had no idea what I was getting myself into. I fell into an old school apprenticeship and I'm really lucky that Pato was the one to show me the way. One week in, I knew I wanted to do this for the rest of my life.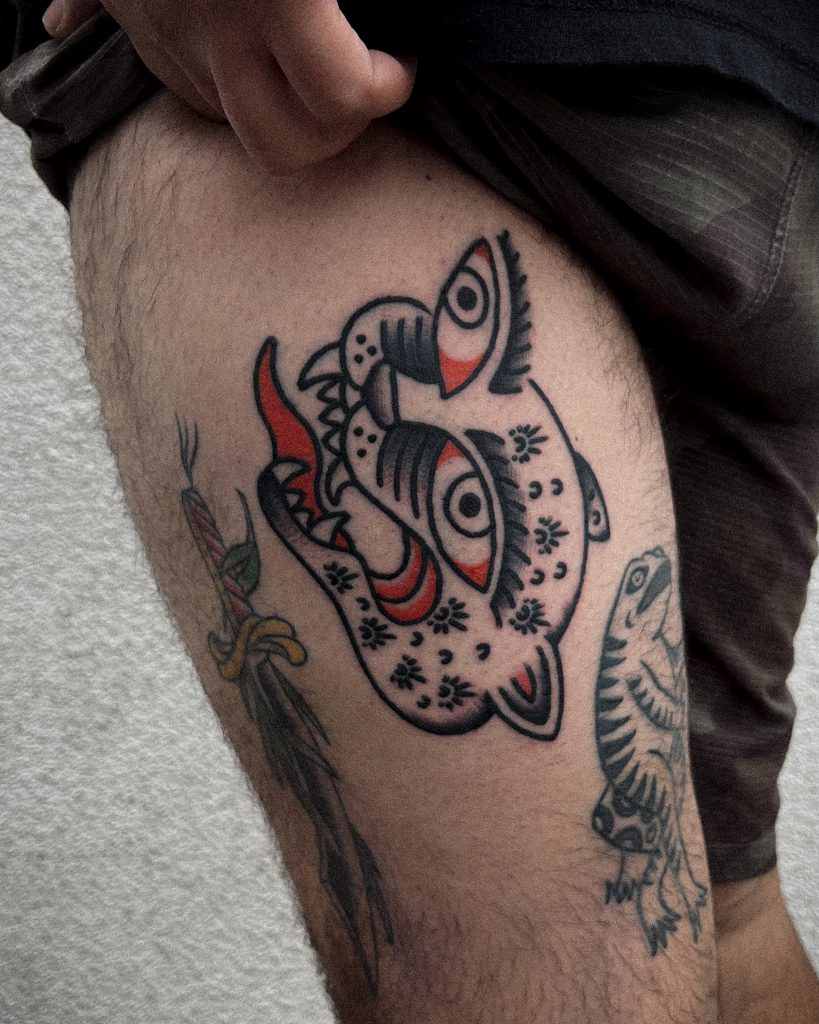 You've been tattooing for eight years, how does it feel to look back on where you started? Where do you hope to be in another eight years?
It feels amazing. Tattooing has become part of my identity and opened so many doors, I'm deeply grateful. In eight years I see myself living exactly how I'm living today; tattooing, travelling and exploring the world's cultures and beauty.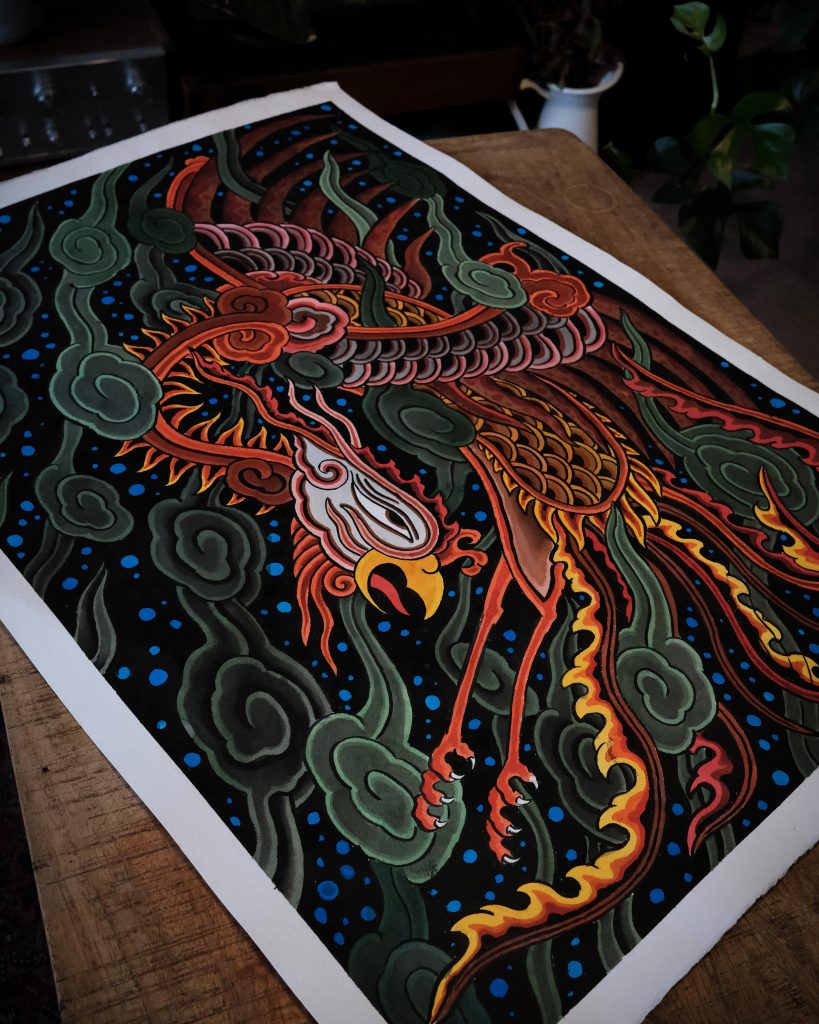 How would you describe your tattooing style?
At the moment I'm really interested in all kinds of ethnic and tribal tattoos. I enjoy exploring these and many contemporary styles like American traditional, geometric or ornamental. A few months ago I heard Dannyboy Sawyer say, "My style is tattooing". It would be difficult to pick just one style as my favourite, so I will agree with Danny.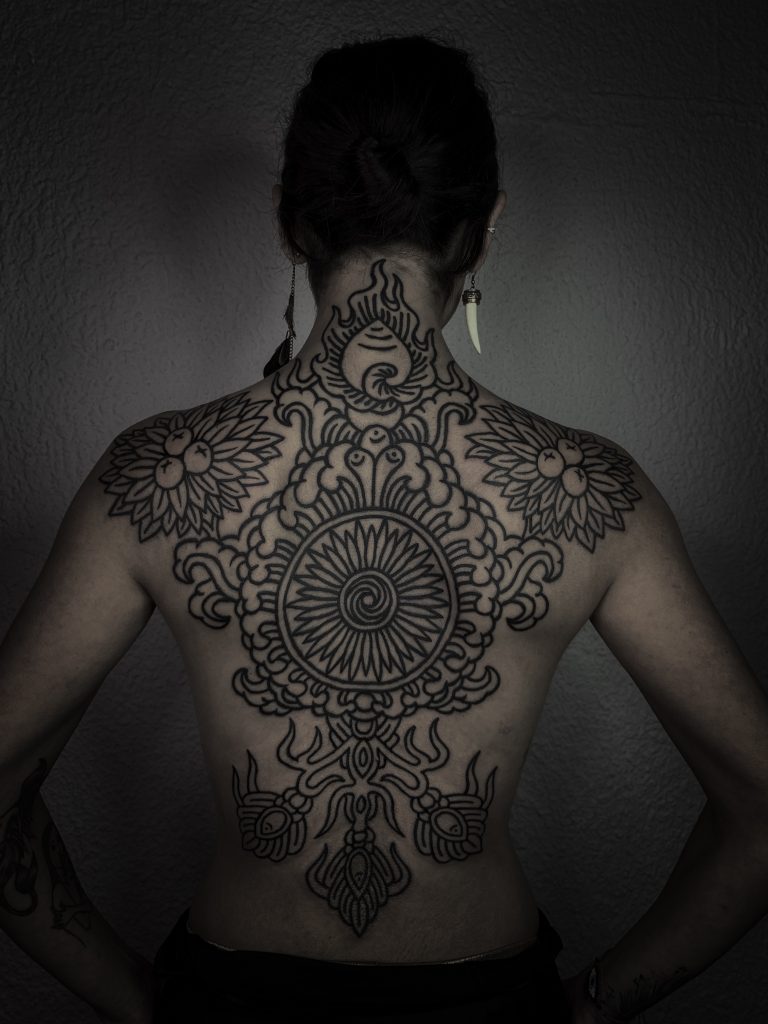 What inspires you?
I'm inspired by the rich history of tattooing that spans oceans and cultures — as well as the global community of artists who share and exchange their different styles and methods with one another. That's what my work aims to do, and why I'm on a mission to tattoo across all continents.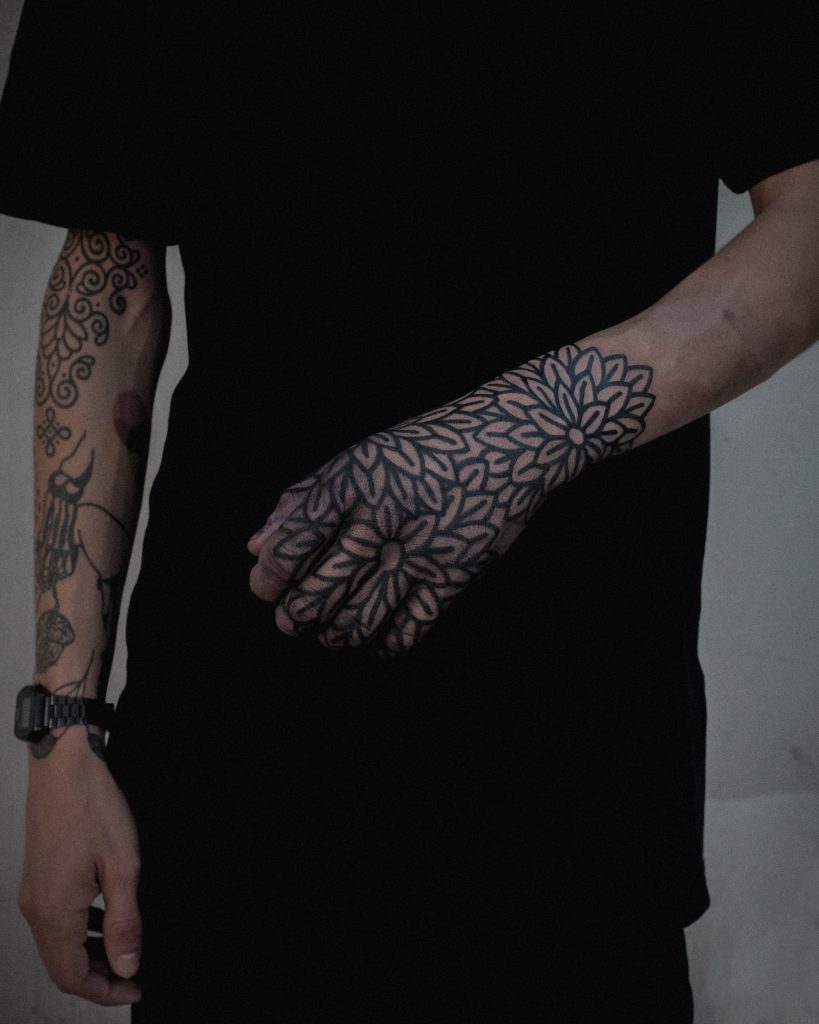 What tattoo projects have you been working on?
At the moment I'm working on some sleeves and back pieces mixing Tibetan, Indian and many Asian ornaments with tribal scales as the background. Step by step I'm trying to make all of my big projects freehand and it's really exciting. In the future I would love to do more Japanese style, that's something I really enjoy.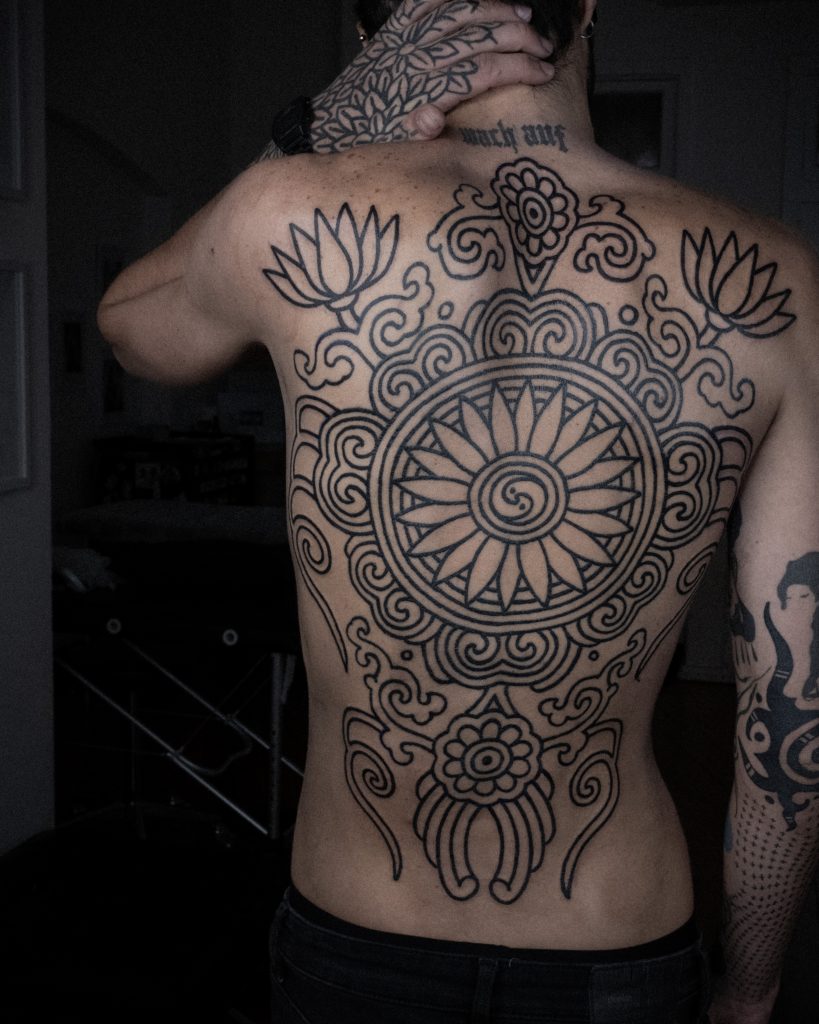 Where's been your favourite place to travel and tattoo?
It's hard to name just one. So far, Amsterdam has been one of my favourites. There is so much to learn there and so many great artists and tattoo shops. My experience at Rose Tattoo was amazing and enriching.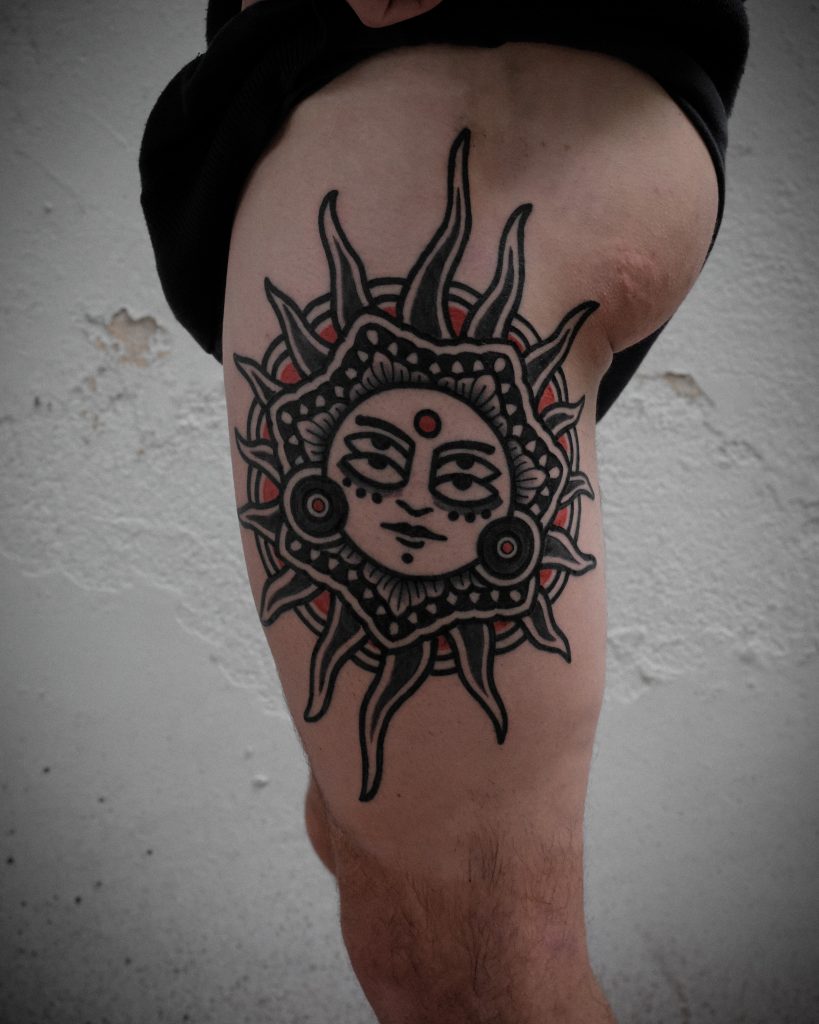 Can you tell us about your experience getting a tattoo from Apo Wang-od?
Meeting Whang-od four years ago was my greatest adventure. It was hard to get to Buscalan without a tour guide – I didn't know I needed one – but once I was there I felt really welcomed by the Kalinga community.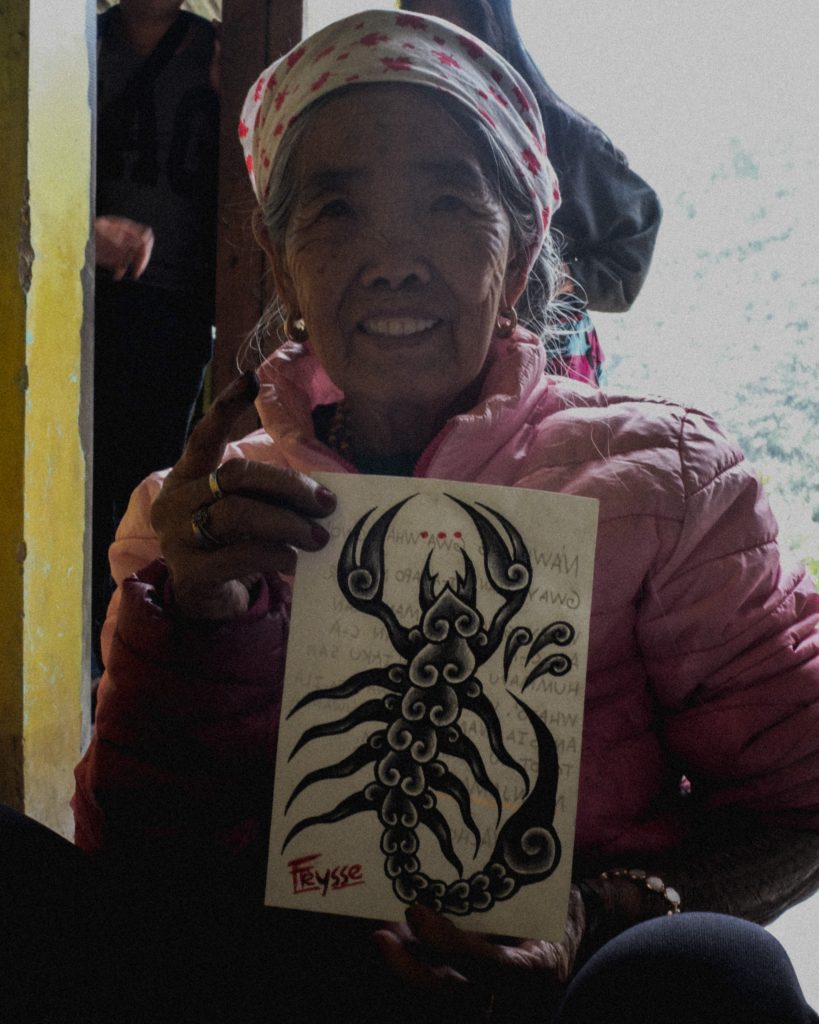 I was curious about their beautiful way of living and many of them were intrigued by my colourful tattoos, I was lucky to share information with them too. Getting tattooed by Whang-od was like a dream.
What I learnt from her Kalinga tattoos is that a tattoo doesn't need to be technically perfect to look beautiful and real, what matters most is its tradition and respect, technicality is just a plus.
I want to go back soon and get tattooed by her grand-niece, Grace Palicas, the one who'll keep the tradition and Apo's legacy alive.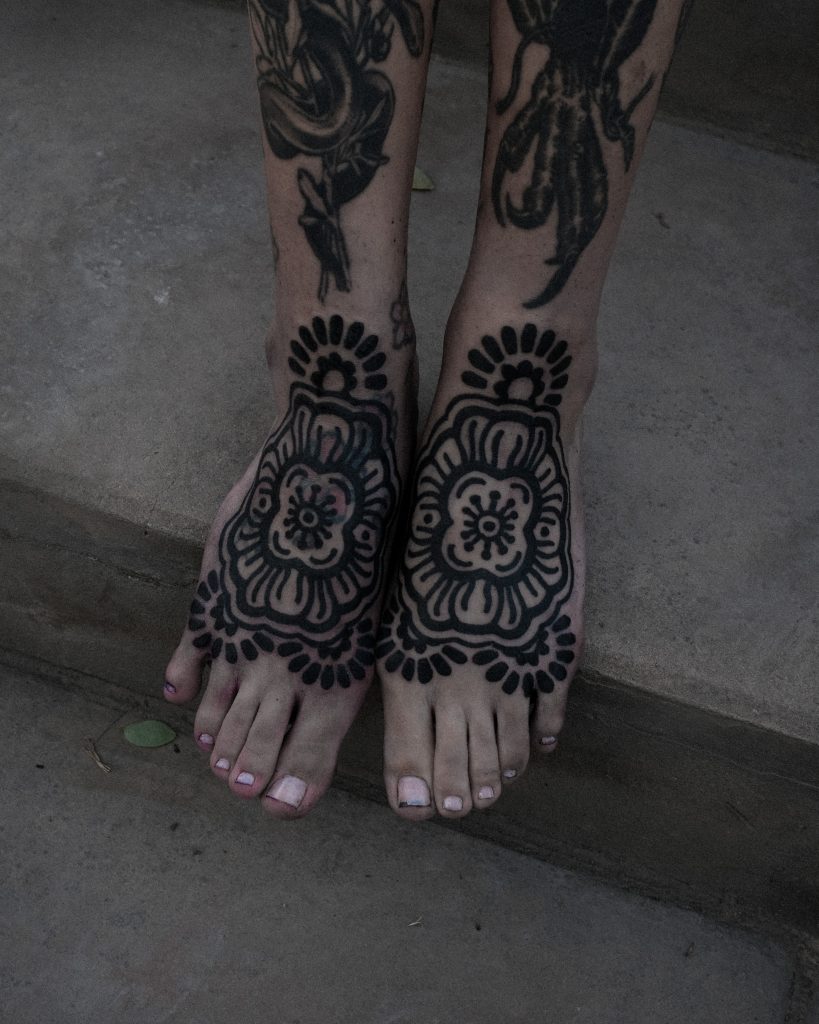 Are there any other experiences or stories that stand out?
Recently I was travelling with my brother in Fiji around the exotic islands. On each island I gave a tattoo to a local, some wanted American traditional flash, others wanted Polynesian designs or Fijian Tapa.
That allowed me to generate a deep connection with them, so after the tattoo they would take us to dinner with their families and teach us how to do spear fishing. That was definitely an experience that stood out to me. Also tattooing literally a few metres from the sea was a dream come true.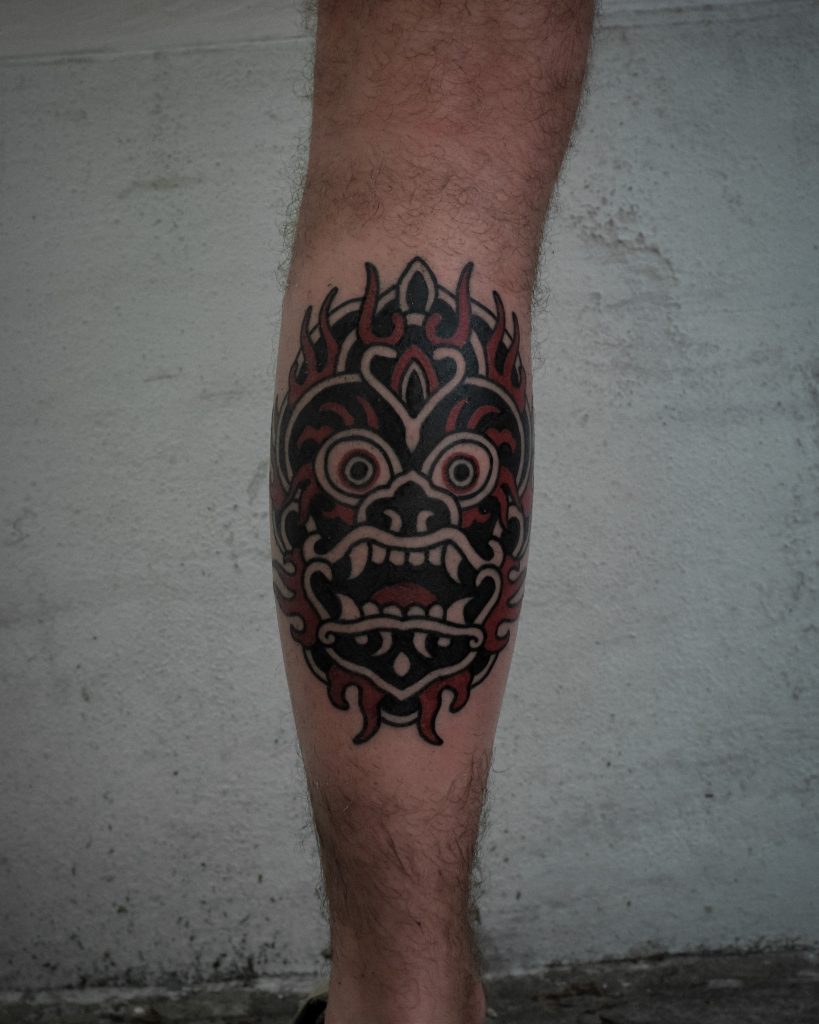 What's been your proudest moment?
My proudest moment was probably the beginning, before I started my apprenticeship at The Gypsy Family. My world was really small and limited. Once I came into contact with this new world, guided by my mentor, my head exploded. I've learnt so much since then and not just about tattooing; about order, discipline, respect, music, underground stories and of course…some gypsy tricks. The feeling of becoming a tattoo artist was one of the best in my life and I wouldn't change it for anything in the world.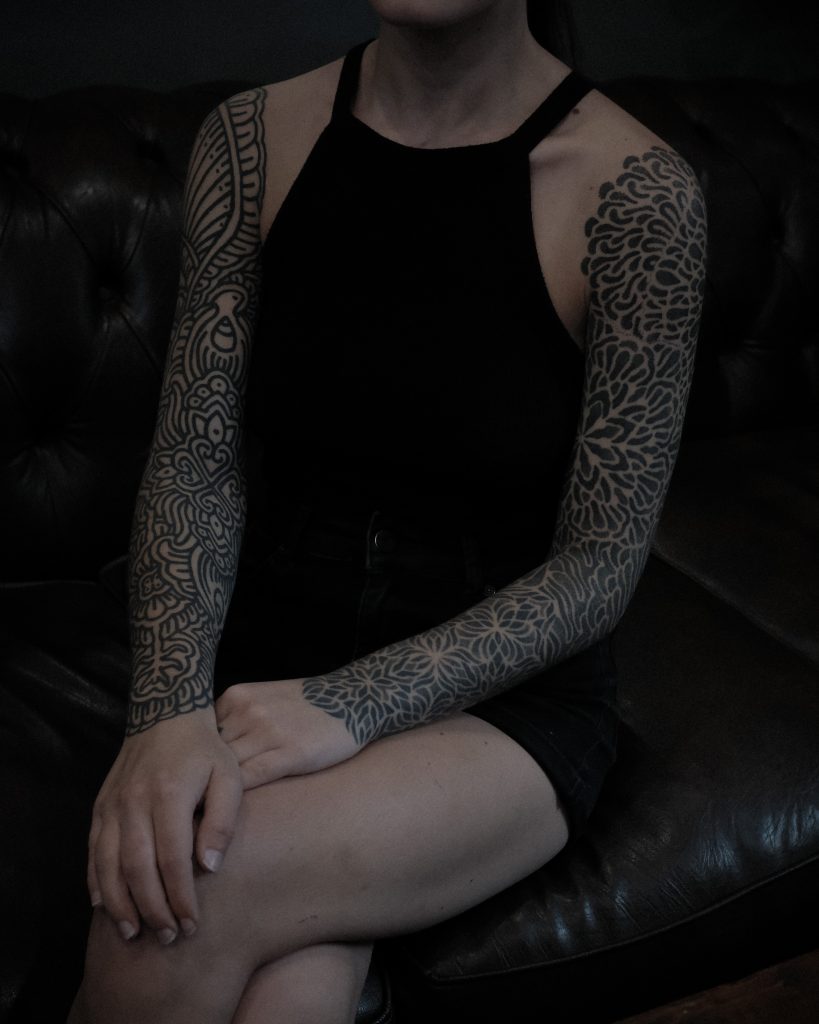 Make sure to follow Ignacio Freysselinard (@freysce) on Insta for more incredible tattoos.
We're always talking to amazing tattoo artists, check out our latest interviews.