27-year-old tattoo artist Sion works at Vism studio in L.A. We chatted to the artist about her influences, beautiful knot tattoos and desire to follow the natural curve of the body with her tattoos…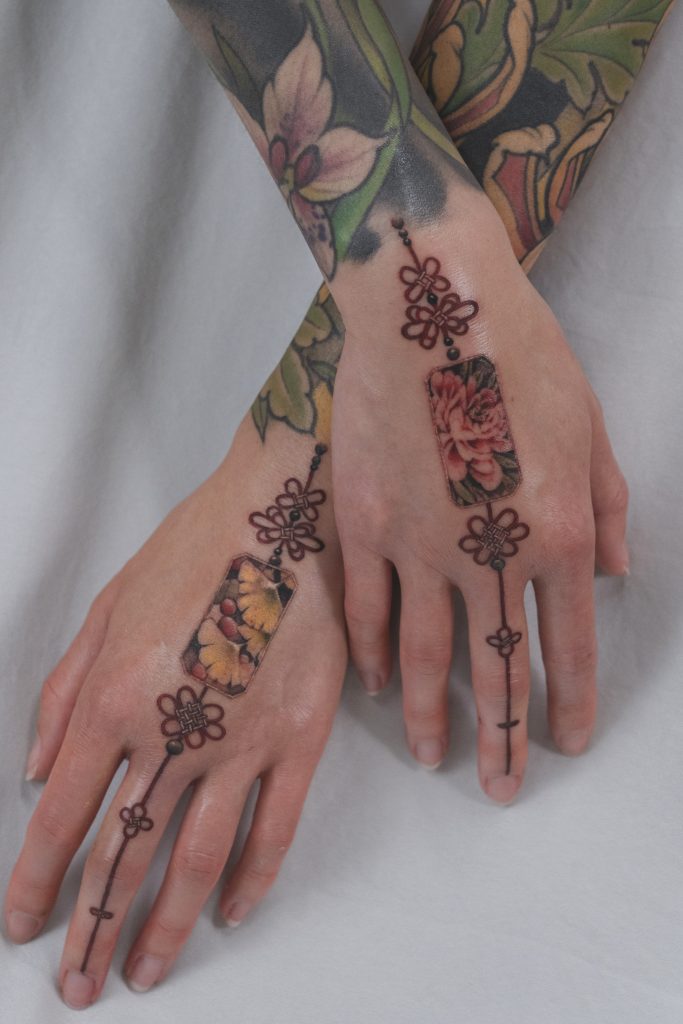 How long have you been tattooing and how did you get started in the industry? I was based in Seoul when I first started tattooing, now I'm in LA. It's been around 10 years. Growing up, I was exposed to tattoo culture through the influence of my tattooist mother. I believe this naturally inspiredd me to start my career as a tattoo artist. Before this, I was a student.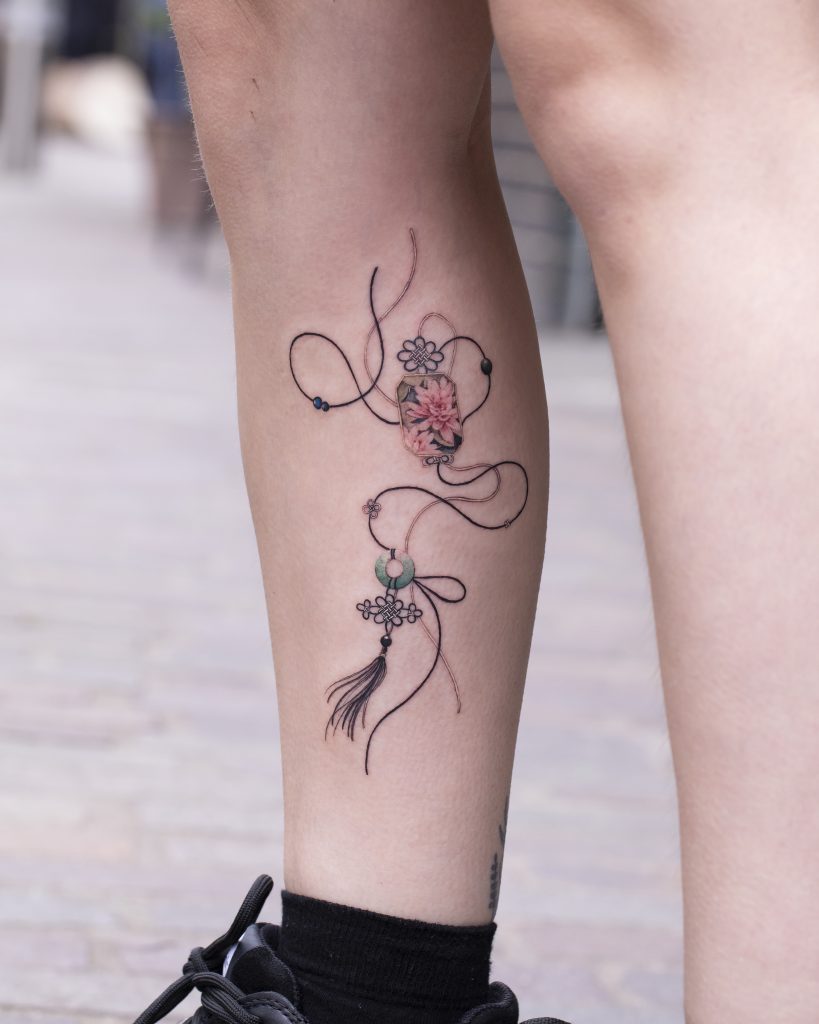 What inspired you to become an artist? Do you have a background in art? Although I didn't have any art related career or background in art before I got into tattooing, I gained interest in the world of tattoo thanks to my mother. Ever since then, I've worked hard to become a tattooist with a unique style.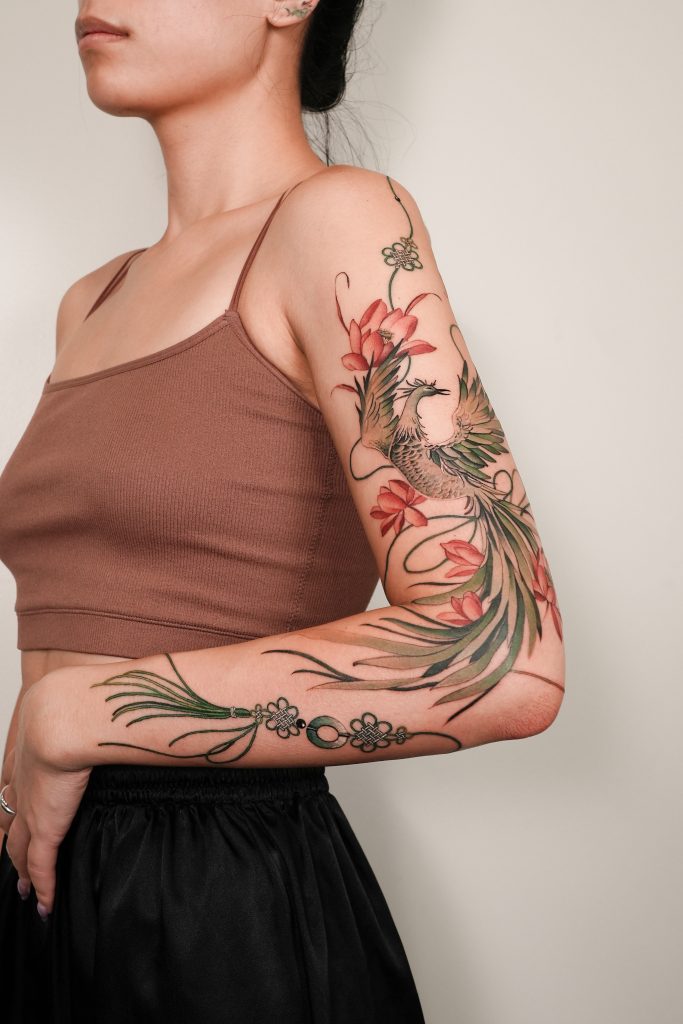 How would you describe your style? What drew you to colour tattoos? My tattoos hold the story of our daily lives, fond memories, and relationship between individuals. These are all expressed through my work in the style of Korean traditional elements – main being the 'norigae'. I believe creating the most natural flow that suits each individual's body and its curves is important. 
Each colour holds a different symbolic meaning in Asian culture and as I put a lot of emphasis into the significance, colour tattoos became my signature style as well.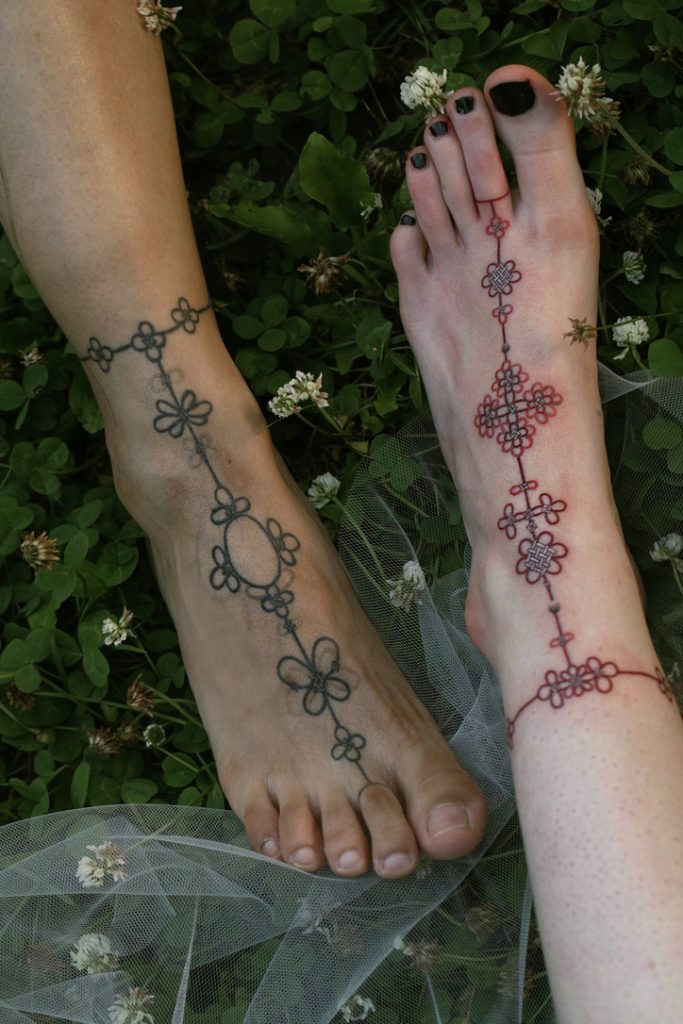 You tattoo a lot of knot tattoos, can you tell us about these? The main elements that I use in my design are traditional knots and strings. Korean traditional knot symbolizes Korea's native spirit of relationship between individuals (Yinyeon, 인연).
I think knots that are intertwined with flowing strings resemble our lives and their unique stories. I want to express each and every story my clients bring to me by intertwining their special memories and elements that they are fond of with the knots.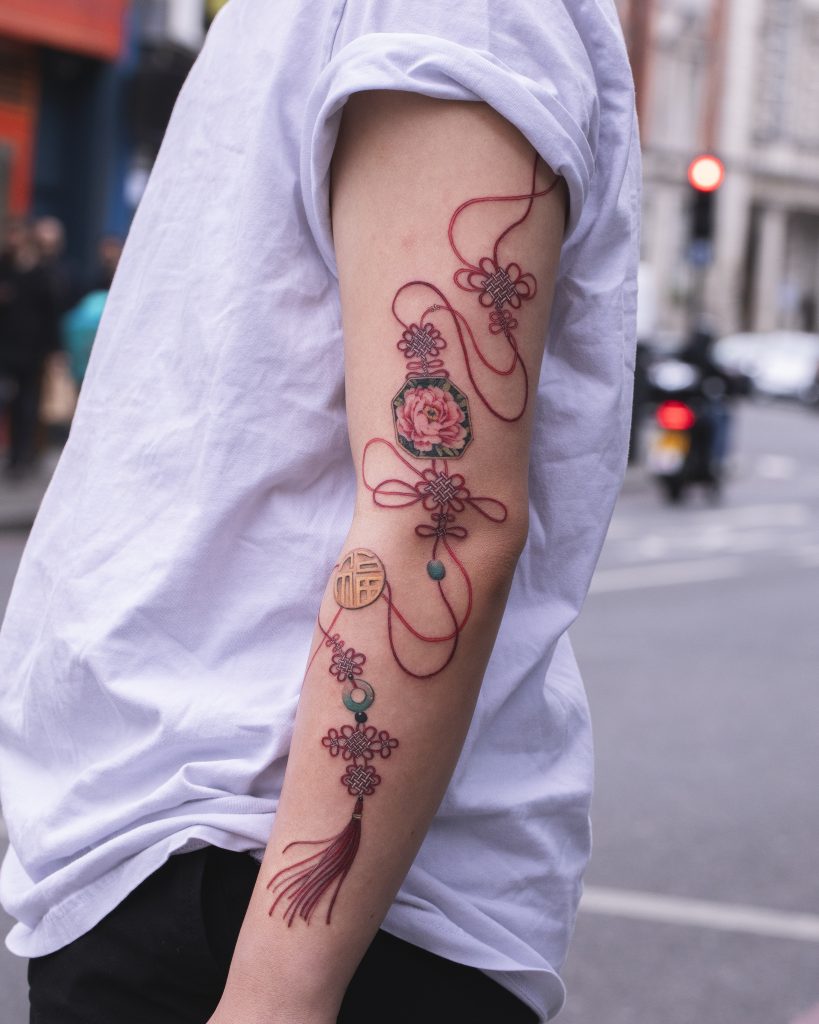 What inspires your designs? Does your heritage influence your art? Of course! I grew up very close to Korean culture and its stories, architecture and clothing (Hanbok). I believe this has influenced my style a lot.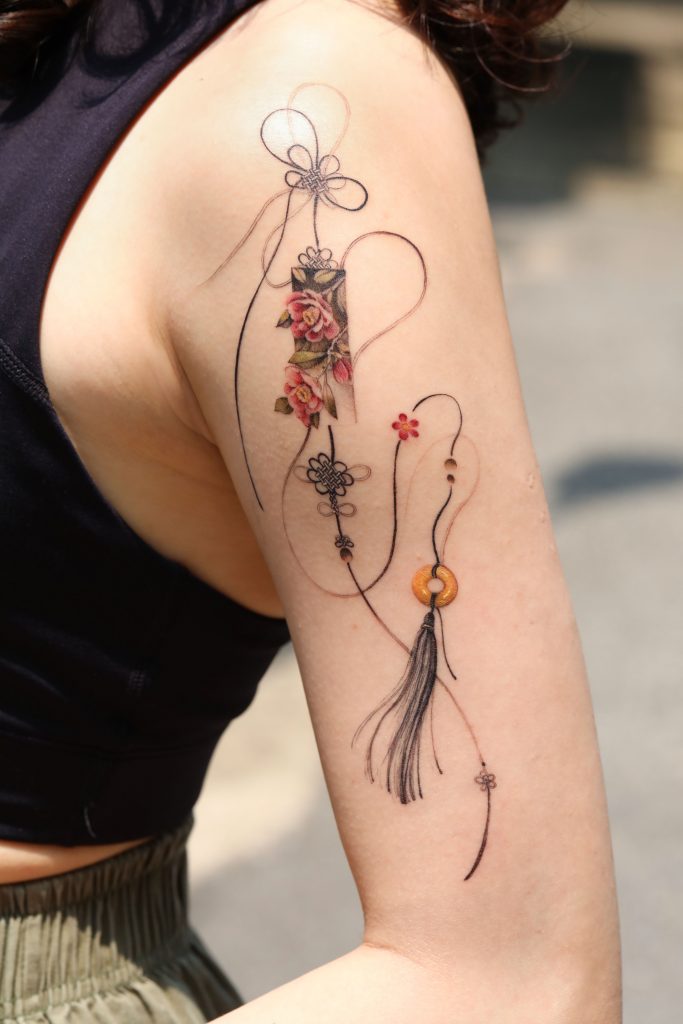 Can you tell us about the process behind your tattoos Although it's important for the tattoo to be made with my own artistic insights (designs, composition and elements etc), it's equally important for my clients to be fully satisfied with the end result. 
To achieve this, I make sure to deep dive into my client's needs through thorough discussion and also make revisions on the day of the appointment after adjusting the size and the flow of the design on the client's body. 
Precision and hygiene is also key in terms of the actual tattooing, which I believe all tattoo artists also put extra effort into.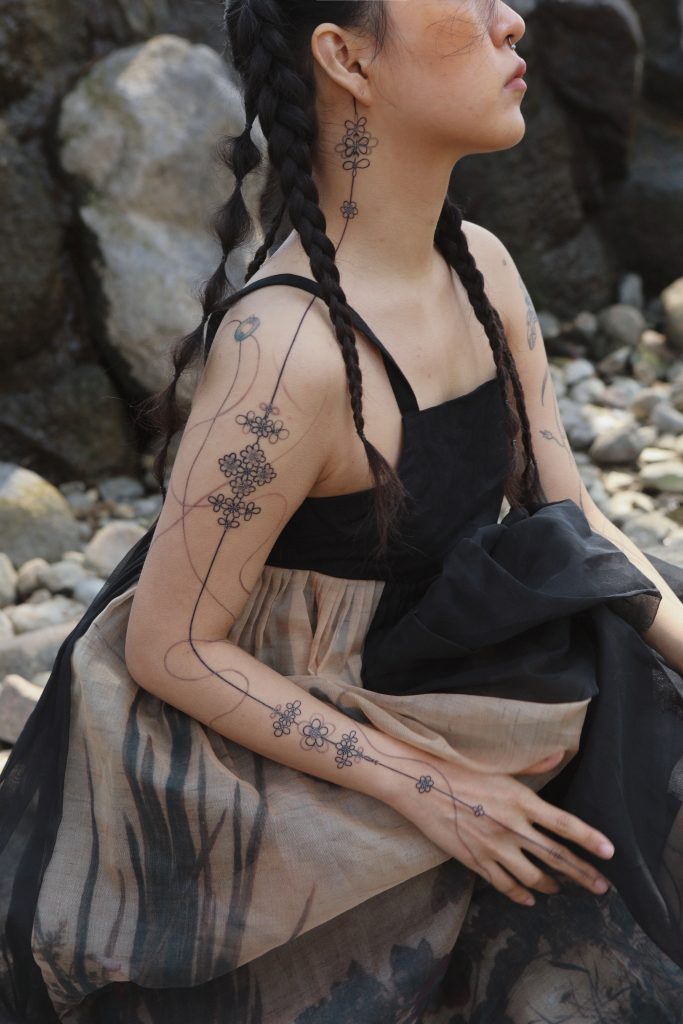 What do you like to tattoo and what would you like to do more of? I like tattoos that naturally flow with the placement while maintaining the significance of each element. For this reason, I am working hard on creating designs that are more tailored to the structure of the body and I will continue to do this in the future.
How do you see your tattoos evolving in the future? I want to continue to listen to all my client's stories and express them in my designs, learn from each other's experiences, and gain understanding of various cultures.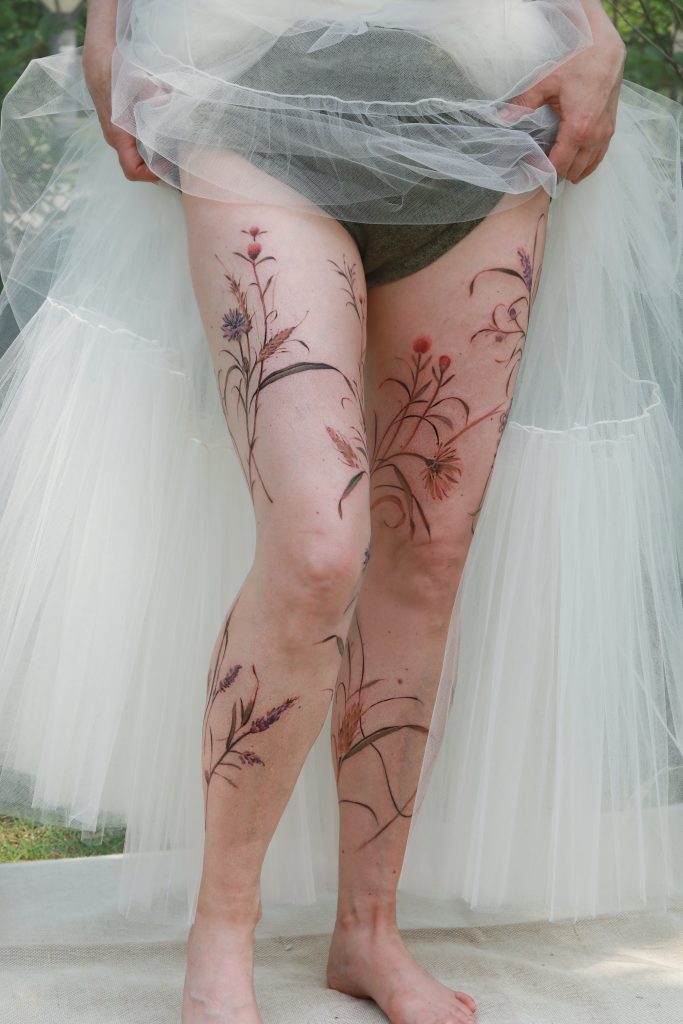 Where's your favourite place to travel and tattoo? I personally love traveling to places where there are strong and unique natural and architectural characteristics. One of my goals is to travel to various places around the world as much as possible.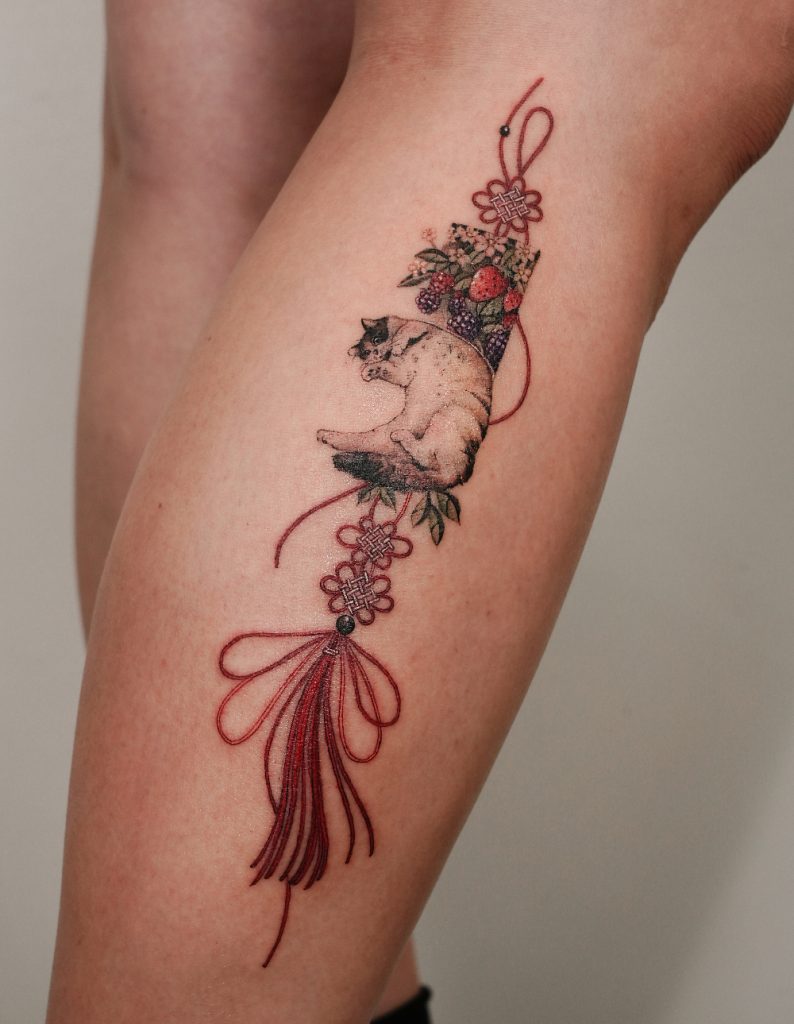 Do you have any travels or guest spots planned? Traveling to various places is a joy of my life! As I've recently moved to LA, I don't have plans for the guest work at the moment but it would be great if I can get the opportunity in the near future.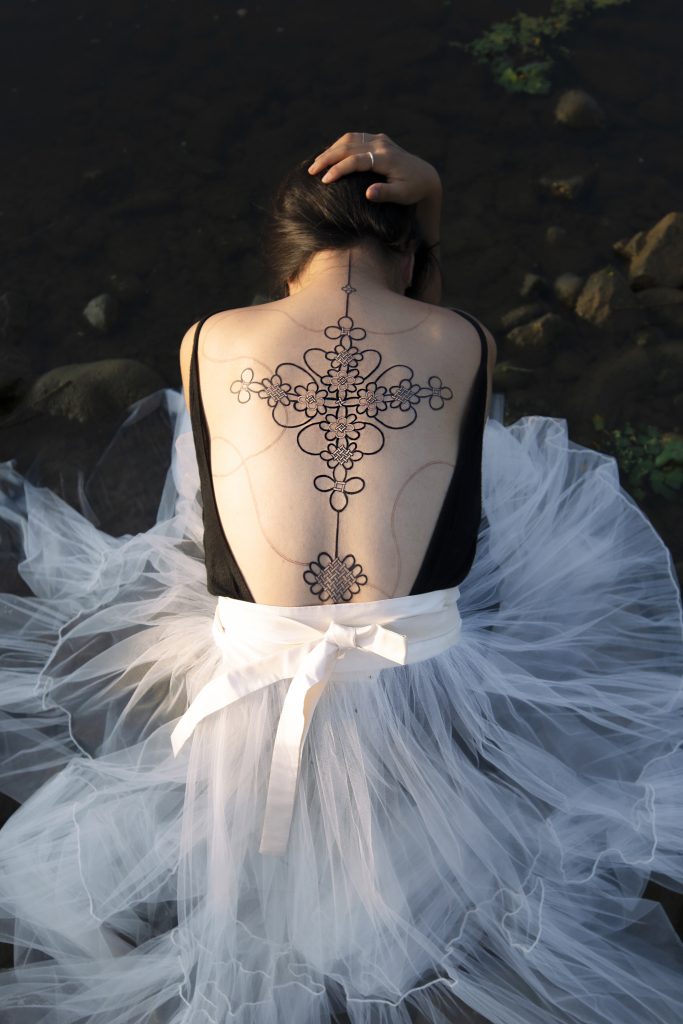 What was your first tattoo? Do you still like it? How has your tattoo collection developed since then? My first tattoo is from my mother and it's a word tattoo that includes a phrase of my favourite poem. It's not in a place where it's visible but it's good to be reminded of the poem that I like from time to time! After this tattoo, I have been getting tattoos that encompass the memories I wanted to capture at a certain time, or from artists that I like.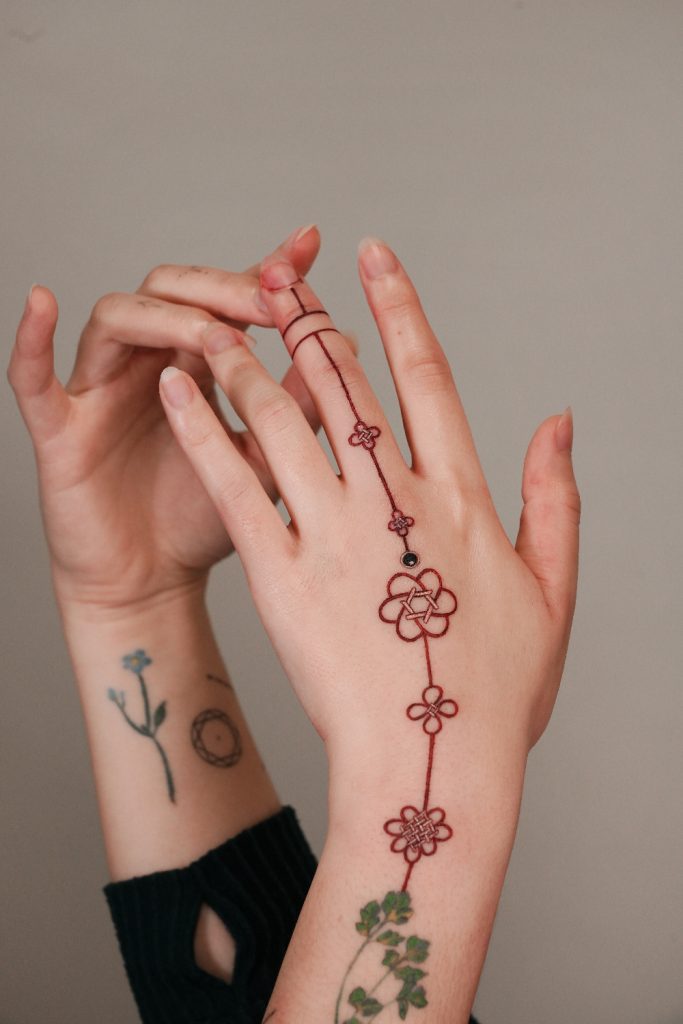 What do you do when you're not tattooing/drawing? Since I was a child, I have been fascinated by traditional culture. So I watch a lot of historical dramas and movies. I also deep dive into and study the field that I get hooked on. Besides this, I also like playing games to chill my brain! 
What moment in your career are you most proud of? Though each and every moment is special, I am most proud of myself when my loved ones, especially my parents who show endless support, are also proud of me and the work I've done. 
Follow @tattooist_sion for more beautiful tattoos.