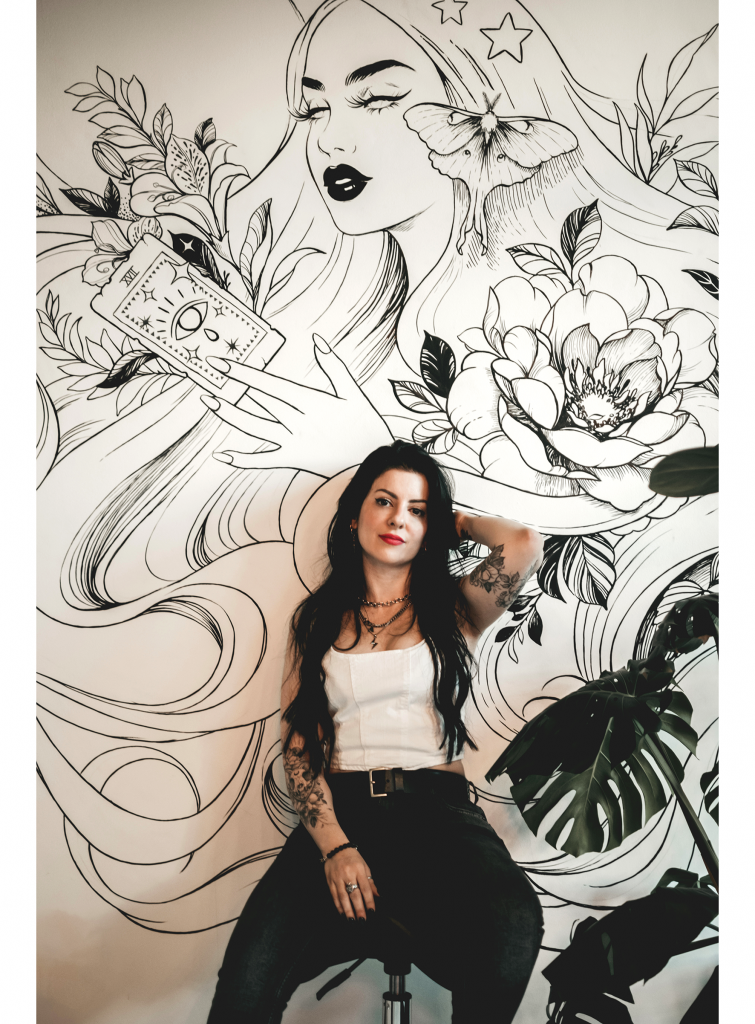 Tati Ferrigno knew she would follow the path of becoming a tattoo artist as soon as she started learning. Working out of her private studio in São Paulo, Brazil, we chatted to the artist to find out more about her art…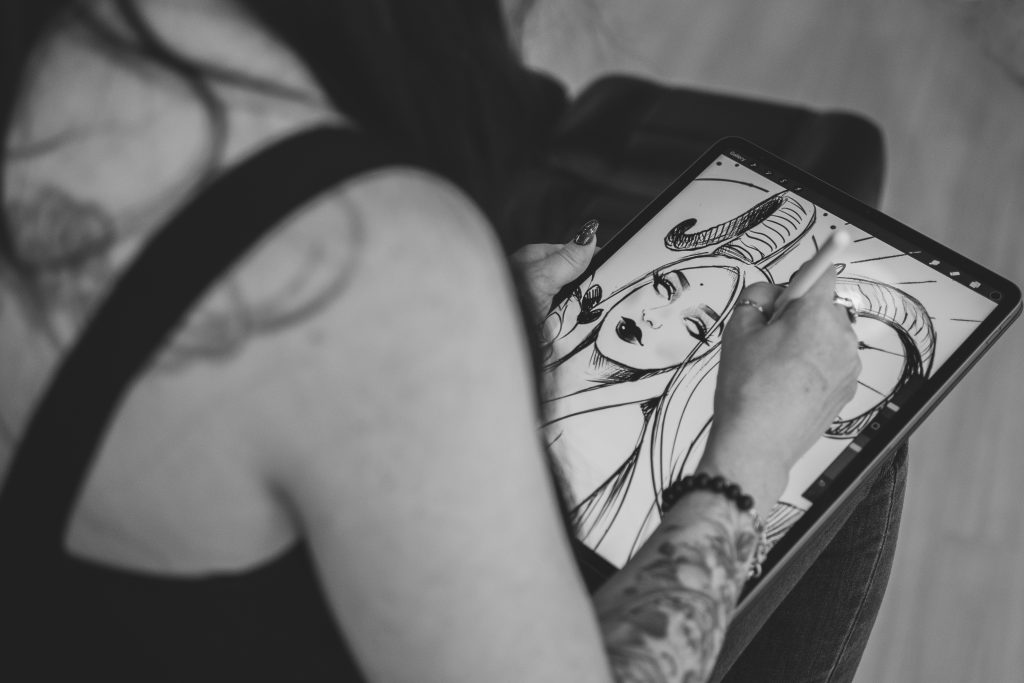 How long have you been tattooing and how did you get into it?
I have been tattooing for three years but before that I used to work as an illustrator and graphic designer for about 15 years. I created a famous line of children's characters for stationery products called "Jolie" in Brazil during this period.
I had a successful career as designer, however, I still had the dream of becoming a tattoo artist. The pandemic was the best opportunity to make this dream come true because I had time to study it and once I started, I knew I would follow this path.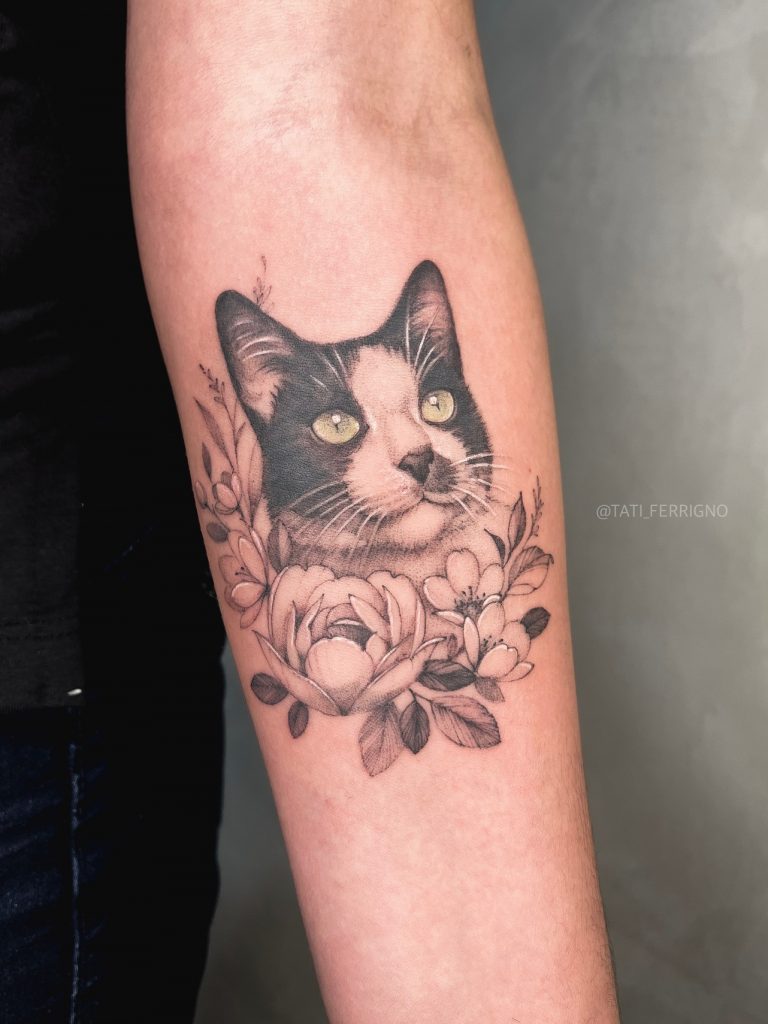 What inspired you to become a tattooer?
I've always felt an attraction for the rebellious visuals of tattoos and the empowerment it brings to women.
I felt amazed by the idea of bringing my art to this world and doing exclusive illustrations for clients.
It's awesome to think that people can have my art on their skin for the rest of their lives.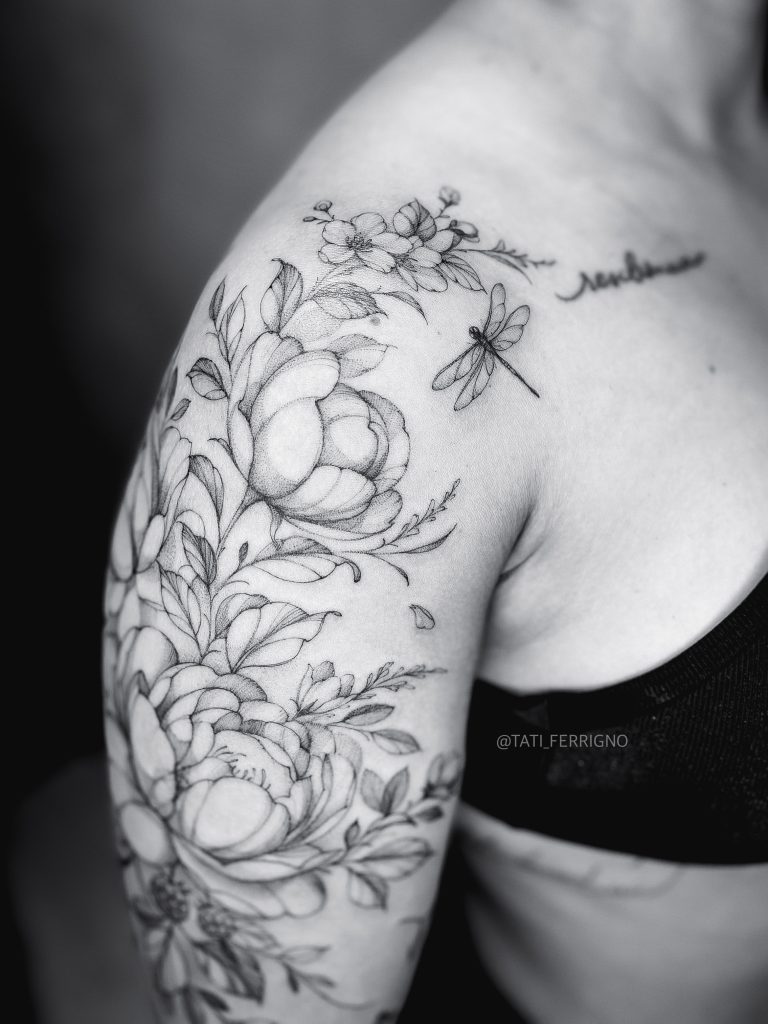 Do you have a first memory of tattoos?
Yes, I do! My very first memory of tattoos was when I saw a woman with a blue butterfly on her thigh. I believe I was six at the time. It caught so much of my attention because I already loved to draw and I realised we could have drawings on our skin, I was amazed by that!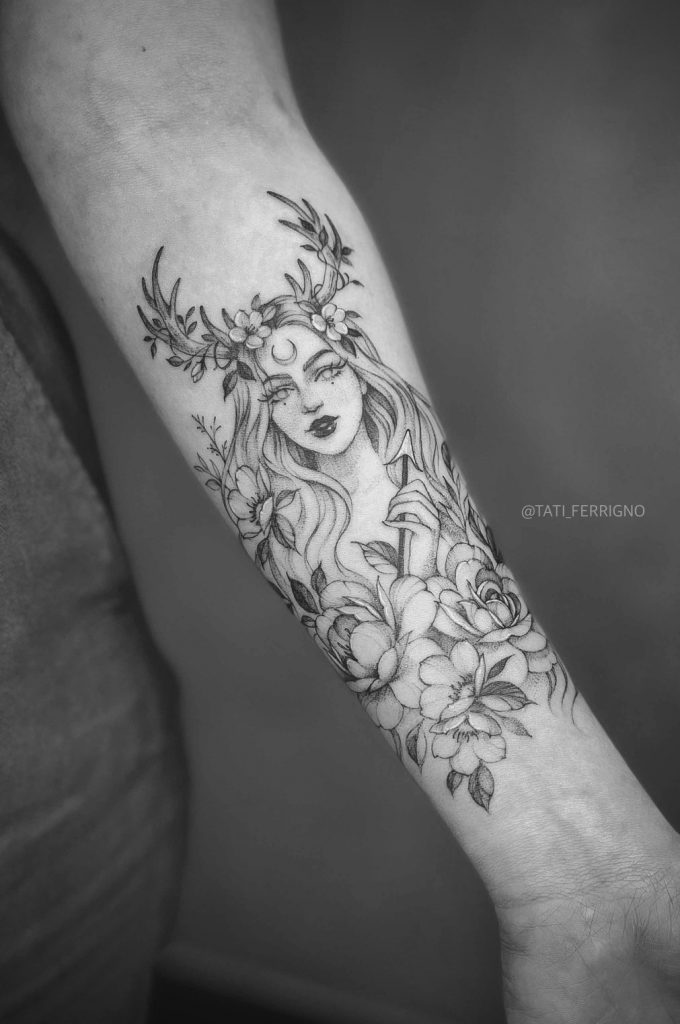 How would you describe your style? Do you prefer colour or black and grey?
My style is fine line and whipshading. I love to work with thin needles because I can explore more details in the art. Black and grey has my heart but I also like to apply soft colours on some tattoos.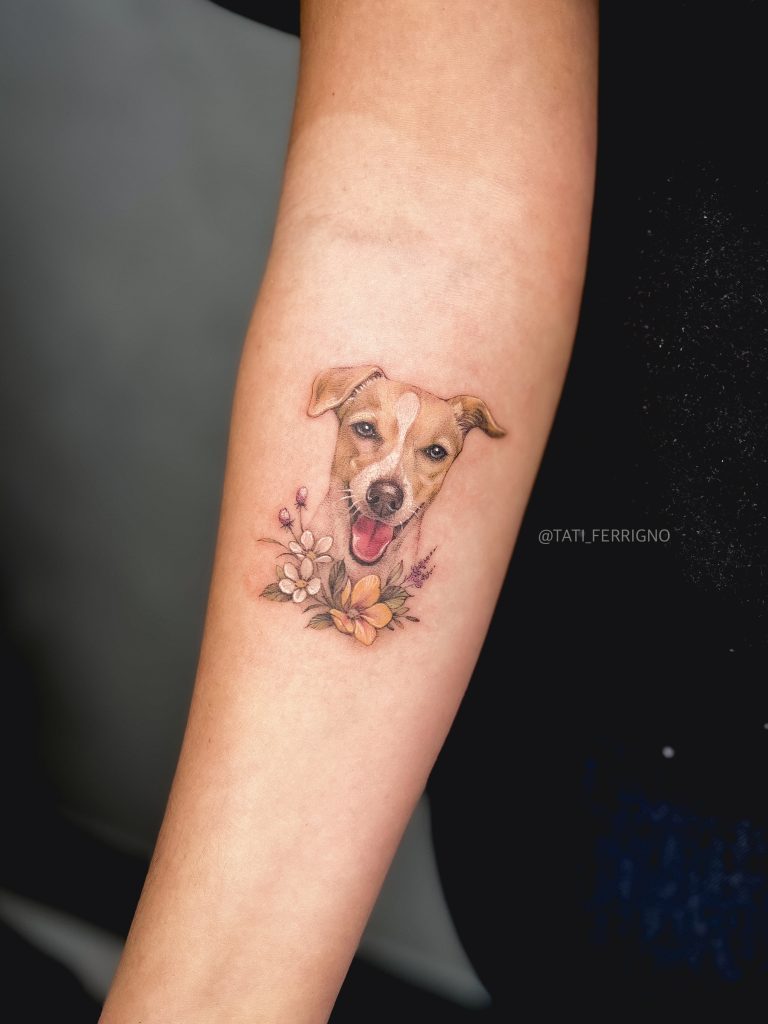 We love your pet portraits. Do you have one that stands out in your mind?
For sure, I do! There's one pet portrait with a white cat and a Shitzu dog. I love the composition, the little bell flowers and the depth of the cat's eyes. It's certainly my favourite one.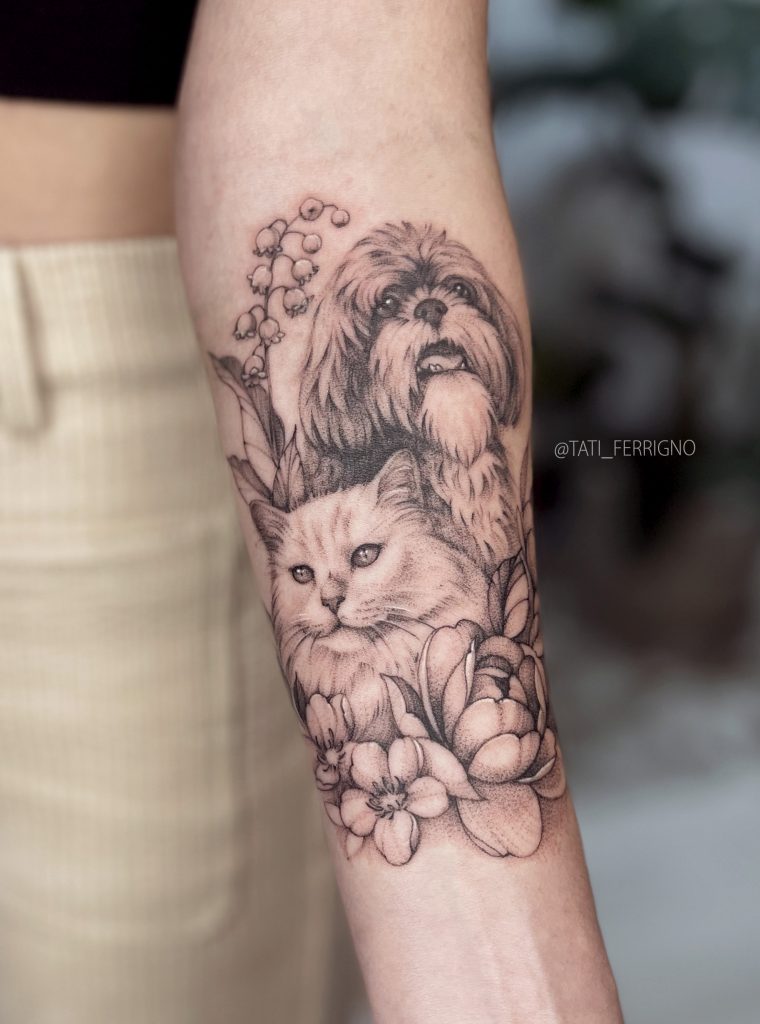 What do you like to tattoo and draw? What inspires you?
My preferred themes are feminine figures, botanicals and animals. I love to draw goddesses and empowered, feminine women. Since I was a kid I have had this bond with feminine heroines. I used to draw the female cartoon characters I saw on TV – I definitely love it.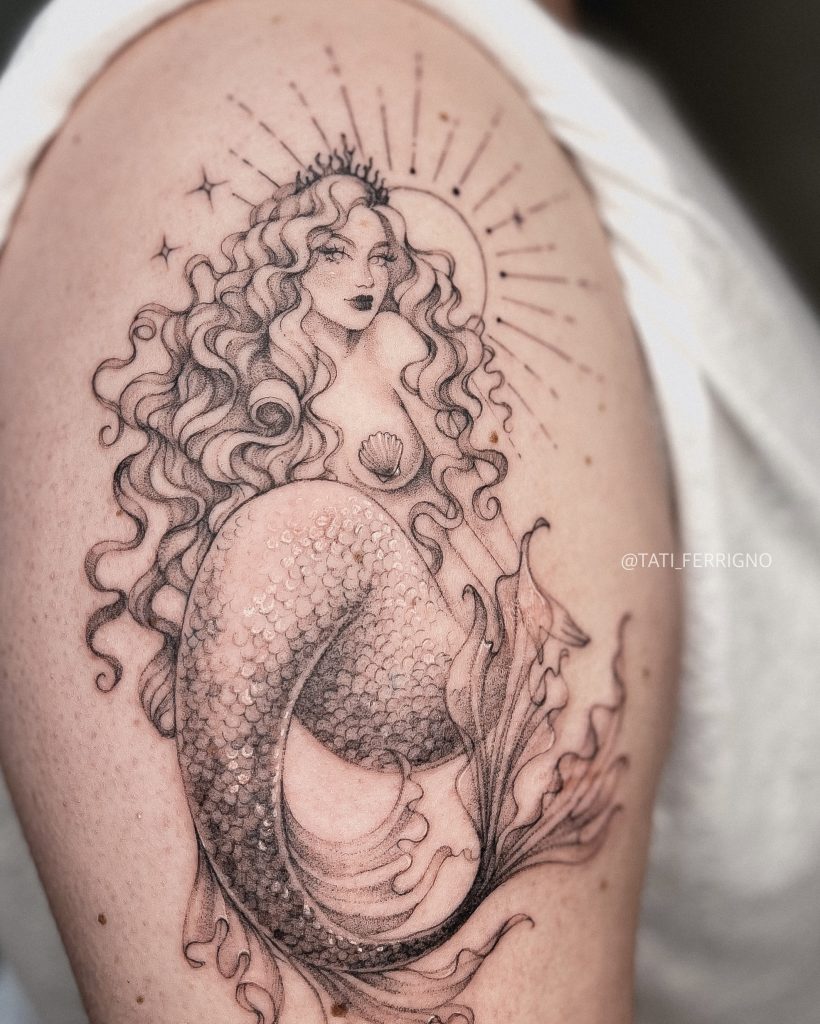 What's your favourite, making or getting a tattoo?
Getting a tattoo is exciting but I feel awesome tattooing my art on people's skin, so I prefer to make tattoos for sure.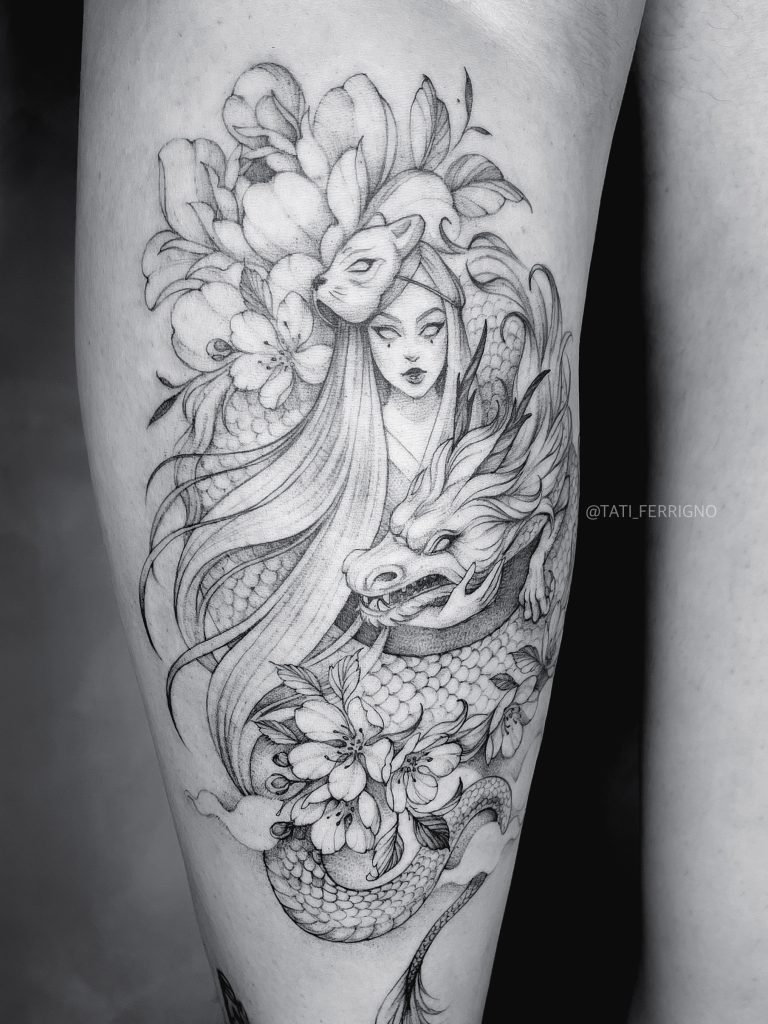 What are your hopes for the future?
I have so many goals I want to achieve! Some of them are to have my work known internationally and participate in international tattoo conventions.
What's been your proudest moment so far?
Tattooing abroad as a guest artist in my second year as a professional tattooer was certainly something very exciting for me. It also brought my work more recognition.
Make sure you follow Tati (@tati_ferrigno) for more incredible tattoos.
We're always talking to amazing tattoo artists, check out our latest interviews.