Mobile Phones
Mid-range Android phones will greatly benefit from the new Qualcomm Snapdragon 7+ Gen 2
After focusing on improving the flagship devices' experience with Snapdragon 8 Gen 2, Qualcomm seems to be working on extending the same level of performance to mid-range devices with its latest chipset. The Qualcomm Snapdragon 7+ Gen 2 is now official, and it brings flagship-like features and performance to mid-range Android devices. The chipset has undergone a significant overhaul — from manufacturing process node to its core architecture — and here is why I believe the Snapdragon 7+ Gen 2 is just what mid-range Android phones need in 2023.
Before we delve into the details, it's worth clarifying that the Snapdragon 7+ Gen 2 is indeed the successor to the Snapdragon 7 Gen 1. And, yes, there was no Snapdragon 7+ Gen 1 or Snapdragon 7 Gen 2. The branding may seem a bit peculiar, but Qualcomm told our sister-website XDA-Developers that the '+' symbol now signifies platforms "that sit at the top of their tier/series, rather than just representing a minor improvement over a previous chipset." Qualcomm isn't ruling out the possibility of a base 7 Gen 2, but for the purpose of this article, let's take a look at the Snapdragon 7+ Gen 2.
A Huge Leap in Performance and Efficiency
Feature

Qualcomm Snapdragon 7+ Gen 2

Manufacturing Process

4nm (TSMC)

CPU

1x Cortex-X2 @ 2.91GHz
3x Cortex-A710 @ 2.49GHz
4x Cortex-A510 @ 1.8GHz

GPU

Adreno GPU, Vulkan 1.1

Memory

LPDDR5 @ 3200 MHz (25.6GB/s)

AI

Hexagon DSP, AI Engine, Qualcomm Sensing Hub

ISP

Triple 18-bit Spectra ISP
Capture photos up to 200MP

Charging

Qualcomm Quick Charge 5

Modem

Snapdragon X62 5G Modem, 5G NR Sub-6 + mmWave, 5G/4G dual active SIM (DSDA)
The Snapdragon 7+ Gen 2 features the same 1+3+4 CPU core configuration that we have seen in the past, but it is the first Qualcomm 7-series chipset to feature a Cortex-X series core for the Prime CPU core. The Snapdragon 7+ Gen 2 features one Prime Cortex-X2 core clocked at 2.91GHz, three performance Cortex-A710 cores clocked at 2.49GHz, and four power efficiency Cortex-A510 cores clocked at up to 1.8GHz.
This configuration results in a whopping 50% improvement in CPU performance over the Snapdragon 7 Gen 1, which had a similar 1+3+4 CPU configuration but used Cortex-A710 instead of Cortex-X2 for the Prime core. In addition to upgrades to the CPU cores, the Snapdragon 7+ Gen 2 is also power-efficient than before, thanks to the advanced 4nm process technology. Qualcomm says the switch to TSMC's 4nm node process has reduced power consumption by up to 13% compared to 7 Gen 1.
Related: Chip Nanometer Technology explained, and why the smaller the better
High-Performance GPU for Extended Gaming Sessions
OEMs often use Snapdragon 7-series chipsets for "gaming-focused" smartphones, especially in the Asian region, and Qualcomm's Snapdragon 7+ Gen 2 is a good match for them. Qualcomm is boasting up to two times better graphics performance than the Gen 1. And then there's support for Auto Variable Rate Shading (AVRS) as well as Volumetric Rendering that adds "realism" to games with particle graphics like fog and smoke. The GPU also features support for 120Hz QHD+ panels (or 4K60).
While the RAM has not seen any gains — it is still a dual 16-bit LPDDR5 memory controller — the new AI engine on the 7+ Gen 2 is equally impressive as the new GPU. The Snapdragon 7+ Gen 2 features Qualcomm's Hexagon processor, which the company claims offers up to 2x better AI & ML performance compared to the 7 Gen 1.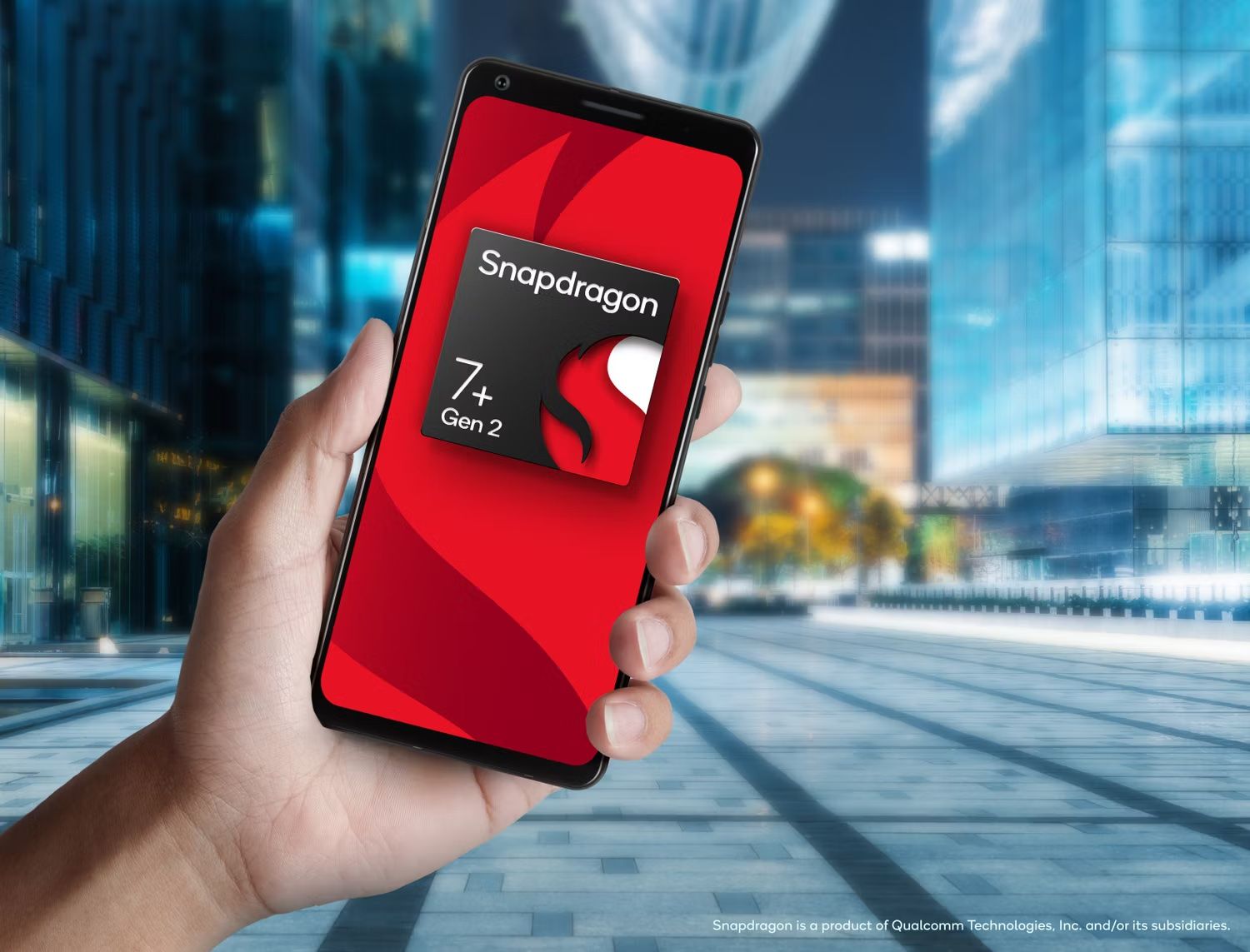 One of the feature that the Snapdragon 7+ Gen 2 borrows from the 8-series chips is the 18-bit Spectra ISP. While it may not seem like a huge upgrade on paper, it brings support for "triple exposure computational HDR video capture" as well as better low-light photography — an area in which mid-range Android smartphones usually struggle. Other upgrades include that Snapdragon 7+ Gen 2 smartphones will (theoretically) be able to capture 4K 60 fps videos (of course it has to be enabled by the smartphone manufacturer as well).
How Snapdragon 7+ Gen 2 compares to the Competition?
The Snapdragon 7+ Gen 2 is not only a major upgrade over its predecessor, but it is also a tough competitor to other mid-range chipsets on the market. MediaTek, towards the end of 2022, unveiled its Dimensity 8200 chipset for mid-range Android smartphones, and let's take a quick look at how the Snapdragon 7+ Gen 2 fares against it.
Starting with the manufacturing process, both the chipsets are based on 4nm node architecture. While both the chipsets feature 1+3+4 CPU configuration, the Snapdragon 7+ Gen 2 features a Cortex-X2 core for the high-performance Prime core, while the Dimensity 8200 relies on Cortex-A78 for its Prime core. It is, however, worth noting that the clock speed of Dimensity 8200's prime core (3.1GHz) is faster than the clock speed of 7+ Gen 2's prime core (2.91GHz) — though it may not make a huge difference in real-world usage.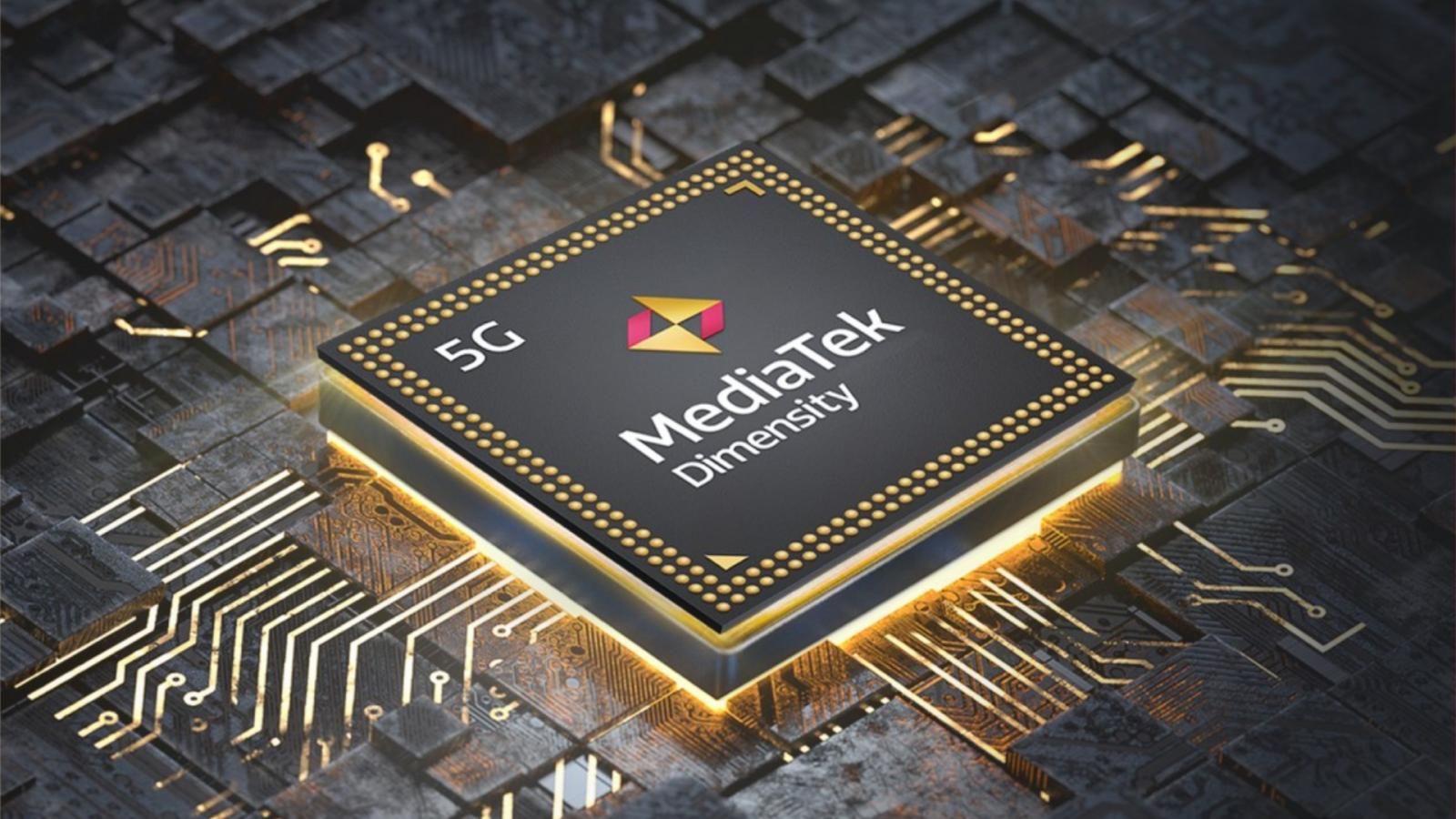 Both the chipsets feature powerful GPUs, however MediaTek Dimensity 8200 takes the lead in this department as its GPU supports ray-tracing, while the 7+ Gen 2's Adreno GPU lacks support for this feature. One key area where Snapdragon 7+ Gen 2 beats the Dimensity 8200 is in terms of 5G support. The Qualcomm chipset supports both mmWave and sub-6GHz 5G, while the MediaTek chipset supports only the latter.
All in all, the Snapdragon 7+ Gen 2 seems like the mid-range SoC to beat. While it may not be able to give competition to the high-end Snapdragon 8 Gen 2 SoC and MediaTek Dimensity 9200, the Snapdragon 7+ Gen 2 chipset will allow manufacturers to include high-grade processing capabilities in budget smartphones without sacrificing essential features. Manufacturers can avoid cutting corners on critical features such as battery life, screen resolution, and camera performance, while still offering a smooth and responsive user experience.
Redmi and realme will be among the first smartphone manufacturers to adopt the new chip, and their devices featuring the Snapdragon 7+ Gen 2 are expected to launch later this month.