When the Nothing Phone 1 launched last year, it poised itself as a midrange device and cost around $500. The decision meant it offered great value, and it sure was impressive. But the specifications weren't top-of-the-line, something we expected the first smartphone from Carl Pei's new company to offer.
But with the Nothing Phone 2, it's expected we will see a more premium device. And here, we will dive into everything we know about the smartphone.
Nothing Phone 2: Price and Availability
With some of its specifications already confirmed, we can assume that the Nothing Phone 2 will cost more than its predecessor. And we'd like to believe the device will come to market at around $700. That price would put it right next to the Google Pixel 7 and the OnePlus 11, which offer flagship-level experiences without too much brunt on your wallet.
When we talk about availability, choosing to drop the United States and focus on European and Asian markets was a huge decision made by Nothing. With the Phone 2, this strategy is changing, and the device will likely be available at launch.
As for a time period, Nothing Phone 1 was launched in July 2022, and as per Carl Pei's recent interview with Forbes, its successor will launch around a similar time in July 2023.
Everything we know about the Nothing Phone 2 hardware
Design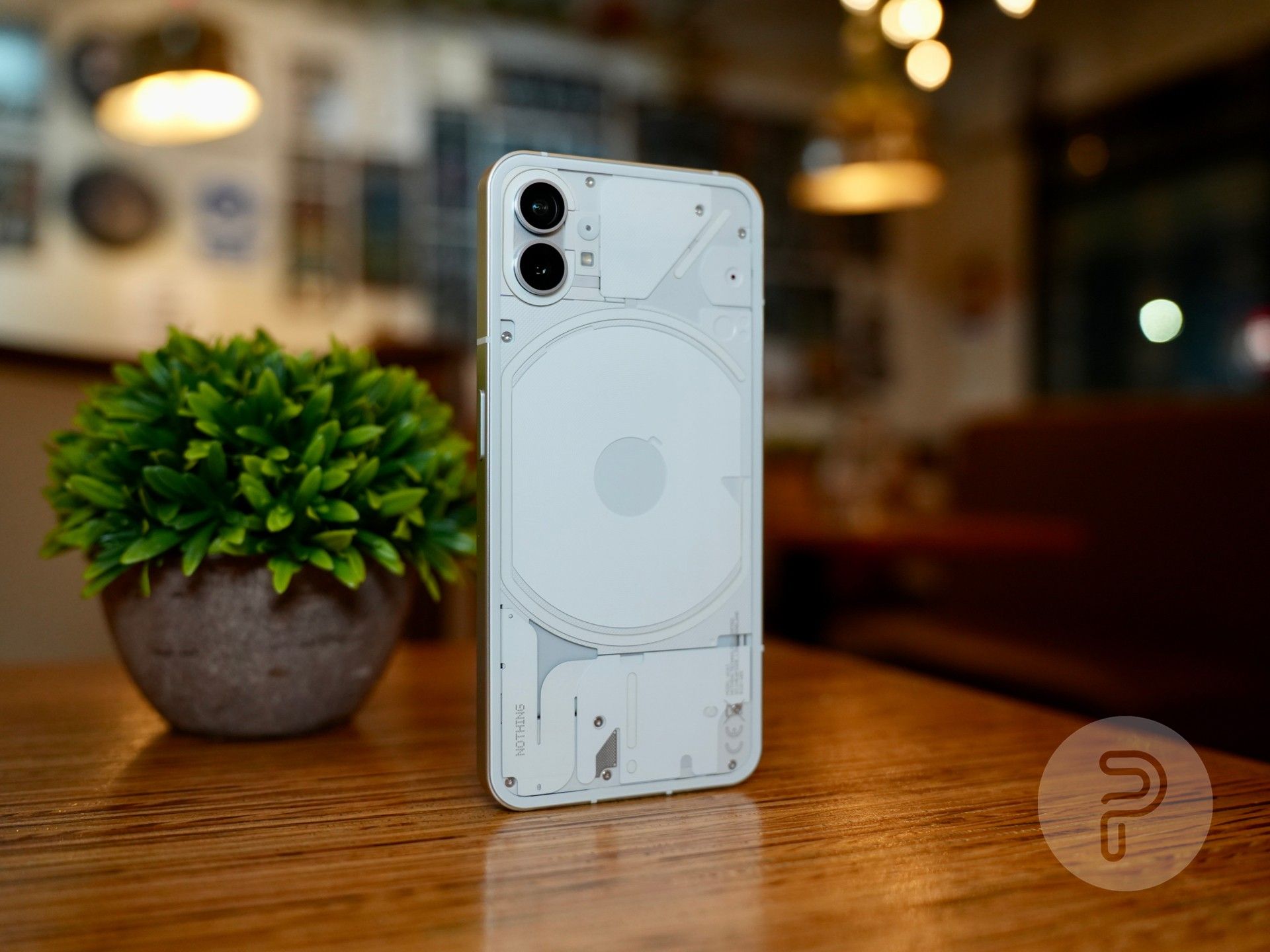 One of the first teasers we saw about the Nothing Phone 2 showed us what the rear panel on the device could look like, and the transparent design with all the little pieces of plastic and the glyph in place will stick around for another year.
It would be quite a shocker if Nothing did away with something that was a marquee attribute of the first phone. Other aspects we believe will stick around are squared-off edges and the even bezels on the front display.
Processor
It's been teased countless times since MWC that the Nothing Phone 2 will launch with a Qualcomm 8 Series processor, and on May 18, 2023, Carl Pei confirmed the device would ship with the Qualcomm Snapdragon 8+ Gen 1. The chipset is bound to bring improved processing and camera performance alongside other quality-of-life improvements, the former being around 80% better than that on offer by the Nothing Phone 1.
Carl Pei's announcement elaborated on the overall improvement with five points explaining how the processor is ideal for the phone; he added information about how the 4nm fabrication plus time spent testing the processor make it a great choice for the phone and ties into the brand vision of offering users a complete package.
Battery
Carl Pei's interview with Forbes also brought to light that the Phone 2 will ship with a 4,700 mAh cell, 200 mAh more than the Nothing Phone 1. The predecessor managed a day of use during our testing, but a more powerful processor will need additional juice, and we're glad there will be a larger cell on the Nothing Phone 2.
There has yet to be any news about charging performance. The Nothing Phone 1 supported 33W fast charging, which had the phone top up in a little over an hour, and we would love to see similar times on the successor.
Now, it would be great if more charging power is pumped into the phone, as it would deliver an advantage over competing devices like Pixel 7 (possibly), giving users more reasons to consider the device from Nothing.
Nothing Phone 2 features that we need to learn more about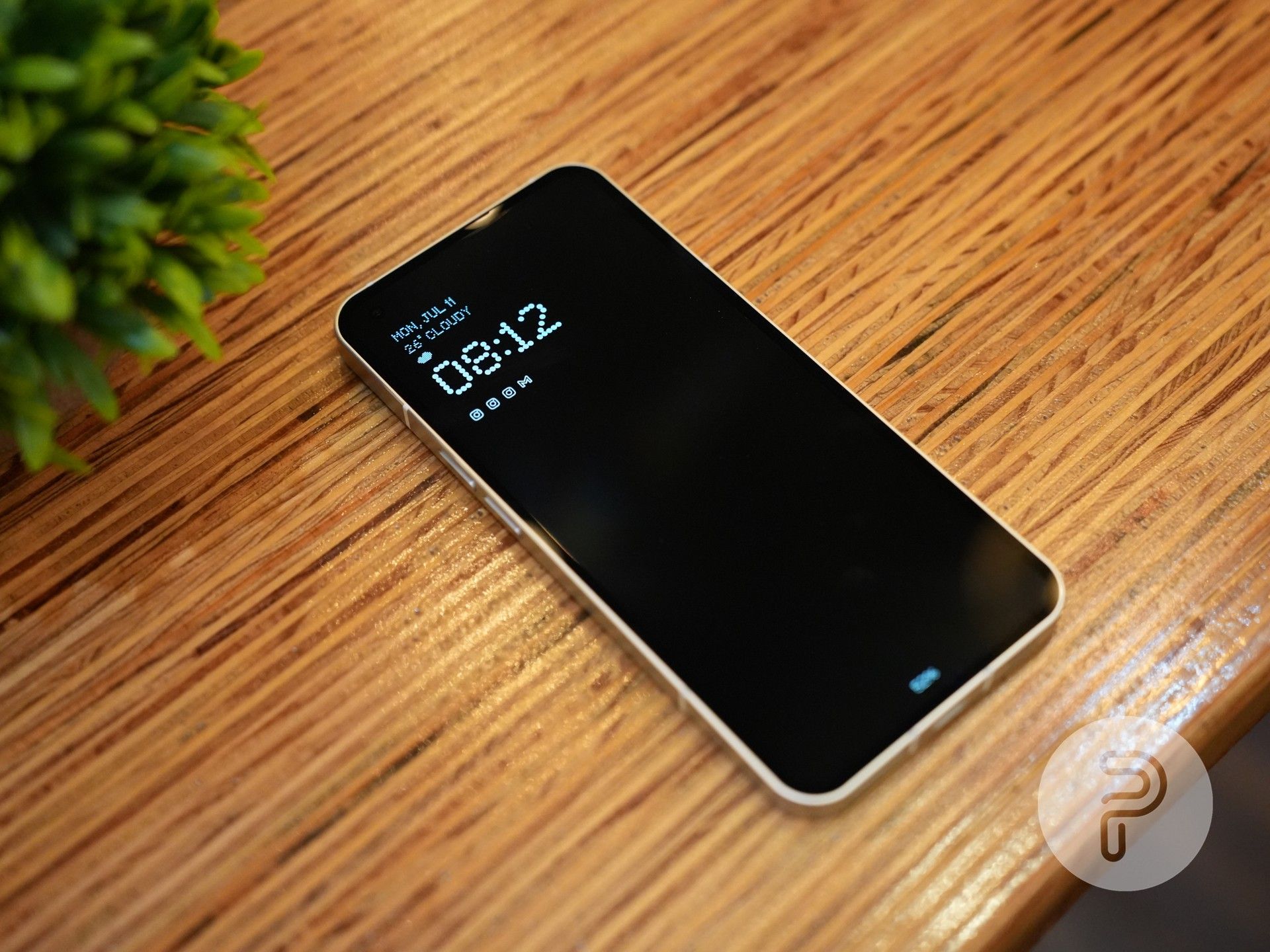 A lot of the information we know about the Nothing Phone 2 has been shared by the brand itself, but some rumors are floating around, covering the aspects that haven't been talked about, and we've compiled them below, adding some of our thoughts and wishes.
Display
First up is the display. The Nothing Phone 1 shipped with a 6.55-inch FHD+ 120Hz OLED display that achieved a respectable brightness level of 500 nits. Rumors only indicate the next generation will have a 6.7-inch display that will maintain the 120Hz and OLED technology.
We hope the upcoming device will increase typical brightness, going up to 700-800 nits; this will help improve the readability of the display during outdoor use. As for wishful thinking, it would be great to see narrower bezels.
Author's thoughts: If asked personally, I wish Nothing would choose to make a more handy device with a smaller display. A 6.3 or 6.4-inch panel would feel great in hand.
RAM and Storage
Other phones sporting the Qualcomm Snapdragon 8+ Gen 1 have shipped with 8 GB or 12 GB of RAM and bundle 128 GB or 256 GB of storage. We've seen Nothing offer similar variants before, and it wouldn't be a shock if Nothing repeats this once again.
Camera
Camera hardware on the Nothing Phone 2 will be one of the biggest points of contention and will determine its worth for many. The Nothing Phone 1 performed reasonably well for its price and improved in many ways as time passed.
With the Phone 2, rumors indicate we may see a third camera — a telephoto lens — and this is one of the improvements we'd love to see on the Nothing Phone 2, as it will make the camera more versatile. If there isn't a third camera, we'd like to see newer sensors for the wide and ultrawide, especially for the latter.
Nothing Phone 2 is already lining up to be a great successor!
With the confirmed specifications, we know about the Nothing Phone 2 and the brand's decision to maintain its design identity. The successor to the Nothing Phone 1, which we dubbed the "Mid-range Jack of All Trades," is shaping up to be a great phone.
The decision to bring it to more markets at launch and the backing of an all-new in-house software development team also has us excited about the improvements that will come in addition to the hardware changes. What are your thoughts on the Nothing Phone 2? Will you consider buying one in Summer 2023?
Need a new phone right now? These are the best mid-range options
Nothing Phone 1 comes with a 6.55-inch 120Hz OLED display with slim bezels, a custom Qualcomm Snapdragon 778G+ processor, 900 LEDs on the back, dual 50MP shooters, wireless charging, and more.

Google Pixel 7a

$450 $500 Save $50

The Pixel 7a is the new affordable smartphone from Google, featuring much-awaited features such as a 90Hz responsive display, a more powerful camera setup, and support for wireless charging. The Pixel 7a is powered by the Tensor G2 chipset, and it's the best device in the A series yet.

Samsung Galaxy A54 5G

The new Samsung Galaxy A54 5G comes with a two-day battery life, an excellent triple camera setup, and support for 25W fast charging, It has a compact design and a 6.4-inch Super AMOLED display and a microSD expansion slot to store your apps and photos.