Here are the latest Black Friday Deals on the Google Pixel 8 series, the Pixel Watch 2, Pixel Tablet, and many other Google-branded devices!
Black Friday and Cyber Monday might be less than a week away, many companies, such as Google, have already started discounting their latest and best products, such as the Google Pixel 8 series of flagships, the Pixel Tablet, various Nest products, and many more. If you're after a great deal, you might be able to snag a few products early, before Black Friday officially kicks off on November 24.
When is Black Friday in 2023?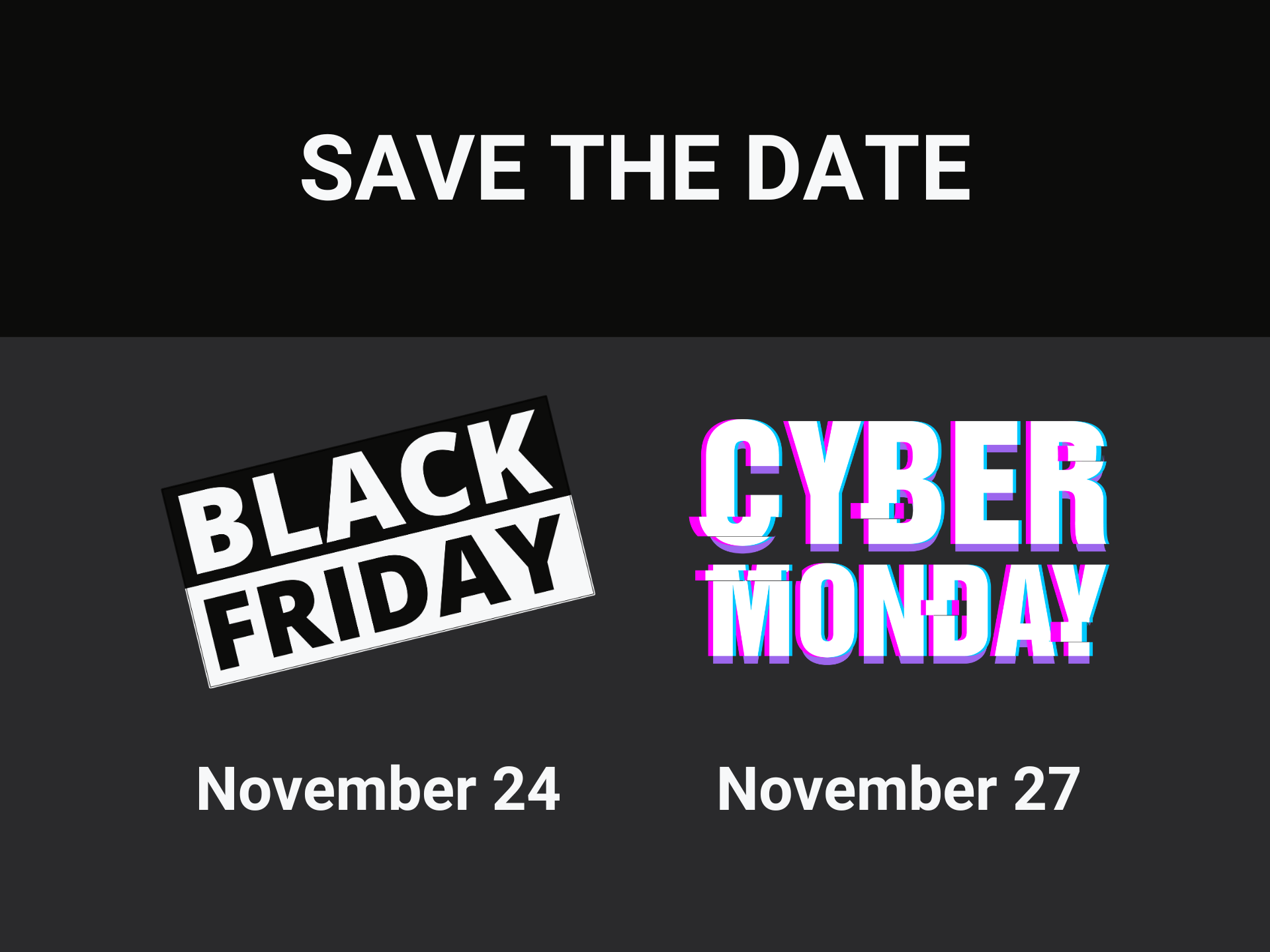 Black Friday, the day itself, will be on November 24, 2023. However, many retailers, companies, and retailers are already showing their best and latest deals on the latest Google Pixel products, and some are better than others, so it's worth checking multiple places for the same products. Large retailers like Best Buy, Walmart, Amazon, eBay, and others are already offering discounts on hundreds of items, and we can expect both the deals and the number of companies to join in the coming days leading up to Black Friday.
If you happen to miss this year's Black Friday event, you'll be able to catch even more deals on Cyber Monday, which will take place on Monday, November 27, 2023. Keep in mind that Cyber Monday might not have the same deals, or the same low discounts as Black Friday, so we encourage you to try to shop as early as you can to take advantage of unmissable deals and bundles.
Where are the best Black Friday Google deals going to be?
Several of the biggest offline and online retailers are going to be offering various incentives, deals, and promotions during Black Friday. Some of these chains include the most well-known players in the industry, including B&H Photo Video, Walmart, Best Buy, Target, Amazon, eBay, and many more.
Google usually offers its promoted products across various online and offline channels, so you'll be able to find deals at most retailers websites such as Amazon, BestBuy, carrier stores, and Google.com. To make it easier to find these, you can find some of our favorite retailers down below.
Best Black Friday Google Deals
Here at Pocketnow, we're happy to bring you the best tech deals we come across, so you can save as much money as possible on your favorite products and purchases without spending time looking for them. However, the deals we post are valid at the time of publishing our articles, and by the time you come across them, they might no longer be available, or products could be out of stock. Please keep that in mind as we remain committed to working with you in favor of your wallet!
Google Pixel Phone Deals
You can save up to $400 on the latest Google Pixel Flagship smartphones during this Black Friday. The Pixel 8 is discounted by $150, while the latest Pixel 8 Pro received its biggest ever cut by $200, now available for just $799. The Pixel Fold is $400 off, available for $1399, making it one of the most affordable foldable flagships in the US right now. There are various deals on the Pixel 7a, as well as the older Pixel 7 series.
Google Pixel 8

$549 $699 Save $150

The Google Pixel 8 features a 6.2-inch display with adaptive refresh rate (up to 120Hz). It also ships with the improved Google Tensor G3 and a 4,575 mAh cell that will allow for all-day use. And if you enjoy capturing images on your smartphone, its cameras, enhanced by AI will help capture the best moment in your life.

Google Pixel 8 Pro

$799 $999 Save $200

The Google Pixel 8 Pro, featuring the third-generation Tensor G3, is Google's flagship phone for 2023. It introduces some small improvements overall, a brand-new processor to set it apart, a thermometer sensor, and promises an outstanding smartphone camera experience.

$1399 $1799 Save $400

The Pixel Fold is Google's first foldable smartphone offering some of the finest hardware and software on the market. The device features a 5.8-inch cover display and a big 7.6-inch foldable display. It is powered by the Tensor G2 chipset and is backed by a 4,821 mAh battery.

Google Pixel 7a

$374 $499 Save $125

The Pixel 7a is the new affordable smartphone from Google, featuring much-awaited features such as a 90Hz responsive display, a more powerful camera setup, and support for wireless charging. The Pixel 7a is powered by the Tensor G2 chipset, and it's the best device in the A series yet.

$449 $599 Save $150

The new Google Pixel 7 is powered by the all-new Google Tensor G2 chipset. The device is coupled with 8GB of memory, and it has 128/256GB storage tiers. The phone comes with a significantly improved camera system, and it's more portable than the last generation.  The Pixel 7 is available in Obsidian, Lemongrass, and Snow colors. 

$649 $899 Save $250

The Google Pixel 7 Pro, powered by the new Google Pixel Tensor sensor, provides great graphics performance and computing power to let you easily play all of your favorite games and multitask. The device also has a highly capable camera setup that's backed by a unique post-processing algorithm that helps achieve great results.
Google Pixel Tablet Deals
The Google Pixel Tablet is $100 off, now available for just $399. It's one of the best home devices that enables you to access not only your smart home controls, but also your favorite games and apps. It's much more than a tablet, and it also acts as a smart hub for all of your devices, with a great-sounding speaker dock.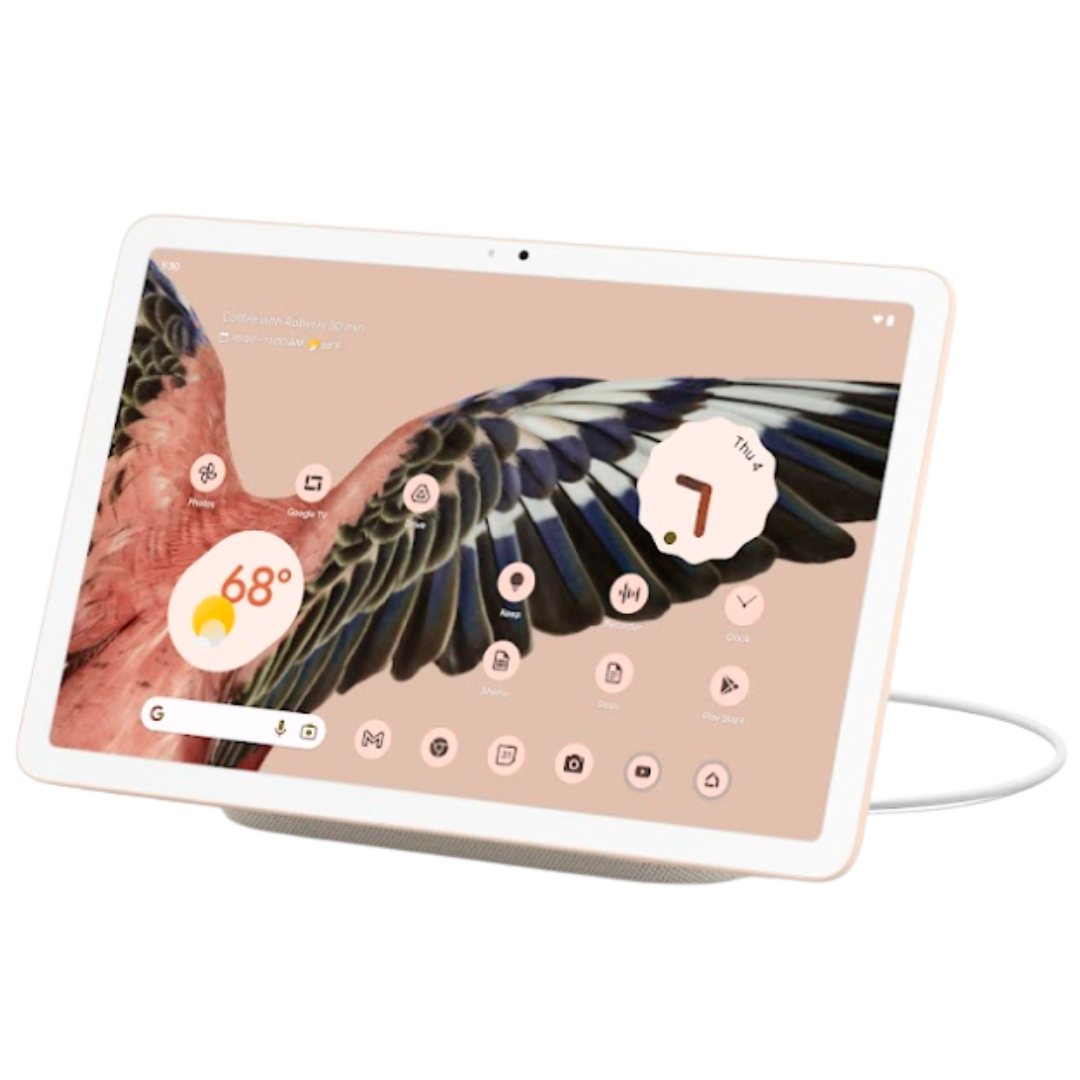 $399 $499 Save $100
The Google Pixel Tablet aims to provide the best large-screen entertainment center at home. It's powered by the new Tensor G2 chipset, and has many smart home features built-in. It comes with a speaker dock to provide the ultimate portable home entertainment experience.
Google Pixel Buds Deals
You can save $40 on the Pixel A-series, and over $80 on the Pixel Buds Pro. If you're fed up with cables, or you haven't upgraded to the new earbuds, now is the best time! The Pixel Buds A-series offers excellent sound quality, USB-C charging, and a seamless connection with all smartphones. The Pixel Buds Pro offers even better sound quality, wireless charging, and active noise cancelation that makes it excellent for commuting, work, and play.
Google Pixel Buds A-Series

$59 $99 Save $40

The Google Pixel Buds A-Series are a fantastic option for those looking to get a pair of headphones with water and sweat resistance, plus other great features on a budget.

$120 $200 Save $80

The Google Pixel Buds Pro is the flagship wireless earbuds from the software giant. It packs Volume EQ, Active Noise Cancellation, Transparency mode, wireless charging and all of the Google Assistant features you need.
Google Chromecast Deals
If you're after an excellent home cinema setup, the Google Chromecast 4K is one of the best devices out there. It's $12 off right now, while the standard HD model is $10 off. They both let you access your favorite streaming services, enabling you to watch your favorite TV shows from providers such as Google TV, Apple TV, Netflix, Paramount+, HBO, Disney+, and many more!
$38 $50 Save $12

Make your TV smarter with a new Chromecast with Google TV that comes with a dongle, power adapter, and remote control to help you watch your favorite content on that old TV.

Chromecast with Google TV (HD)

$20 $30 Save $10

Chromecast with Google TV (HD) offers a premium streaming experience on a budget. While its resolution is capped at 1080p HD, it offers the same Google TV user experience as the expensive model. It also has Google Assistant built-in. 
Google Pixel Watch Deals
The Google Pixel Watch is already one of our favorite smartphones for Pixel phones and Android users, and the latest Pixel Watch 2 is $40 off. It can last all-day on a single charge, and it's accurate health tracking is ideal if you want to get in shape, or you want to stay fit. The older Pixel Watch also received a large $150 discount.
Google Pixel Watch 2

$310 $350 Save $40

The new Google Pixel Watch 2 features a 1.2-inch AMOLED display, the more powerful Snapdragon W5 Gen 1 chipset, and new sensors. The wearable comes with more advanced tracking, enabling users to accurately measure their heart rate, ECG, blood pressure, sleep, and various sports activities.

$200 $350 Save $150

The Google Pixel Watch is the first smartwatch from the software giant, and it's been in the works for multiple years. The watch is powered by Wear OS 3 and has Google Assistant, Fitbit health tracking features, and more. 
Google Nest Deals
The Google Nest ecosystem offers excellent smart home controls for your entire home. The ecosystem includes doorbells, thermostats, cameras, hubs, Wi-Fi routers and mesh systems, and so much more!
Google Nest Doorbell

$150 $180 Save $30

The Google Nest Doorbell (2nd Gen) is compatible with all devices, and it lets you watch 2-second previews and 5-minute clips of important activities. It works without a subscription, and it's compatible with Alexa and Google Assistant.

Google Nest Thermostat

$90 $130 Save $40

The Google Nest Thermostat works without a wire, and it lets you control the temperature with ease. It's compatible with Android and iPhones, and it lets you schedule various modes to be more efficient and save you money on heating bills.

Google Nest Learning Thermostat

$179 $249 Save $70

Google Nest Learning Thermostat, even though it is on the expensive side, is one of the best thermostats on the market. It comes with features such as auto-schedule. It learns from you and programs itself.

Google Nest Cam

$70 $100 Save $30

Feel safer at home or work with Google Nest Cam products that will help you keep an eye on whatever happens around your house and loved ones

Google Nest Cam (Wired, 2nd Generation)

$70 $100 Save $30

Nest Cam is Google's indoor smart home security solution. It features 1080p HDR video with night vision and offers 3 hours of free event video history. With a Nest Aware subscription, you can get up to 60 days of video history. If your Wi-Fi goes down, the camera will store up to 1 hour of recorded events.

Google Nest Hub

$50 $100 Save $50

Google's latest Nest Hub (2nd Gen) features a 7-inch display making it a perfect device for your bedside table. It also comes with many features such as a smart home hub, the ability to make calls, track sleep, ad support for entertainment apps. Check out all the deals on the device using the links given below.

Google Nest Mini

$38 $50 Save $12

Make your home smarter with the Google Nest Mini that is currently receiving a very attractive discount at Adorama. It features great sound quality, built-in Google Assistant, and more.

Google Nest Wifi Pro

$280 $400 Save $120

The Google Nest Wi-Fi Pro features Wi-Fi 6E, and it provides reliable and whole-home mesh coverage. It's available in four colors, and various pack sizes, ranging from a single unit, 2-pack, 3-pack, and 4-pack.