Mobile Phones
Save Big on Wireless Speakers, Headphones, and Smart TVs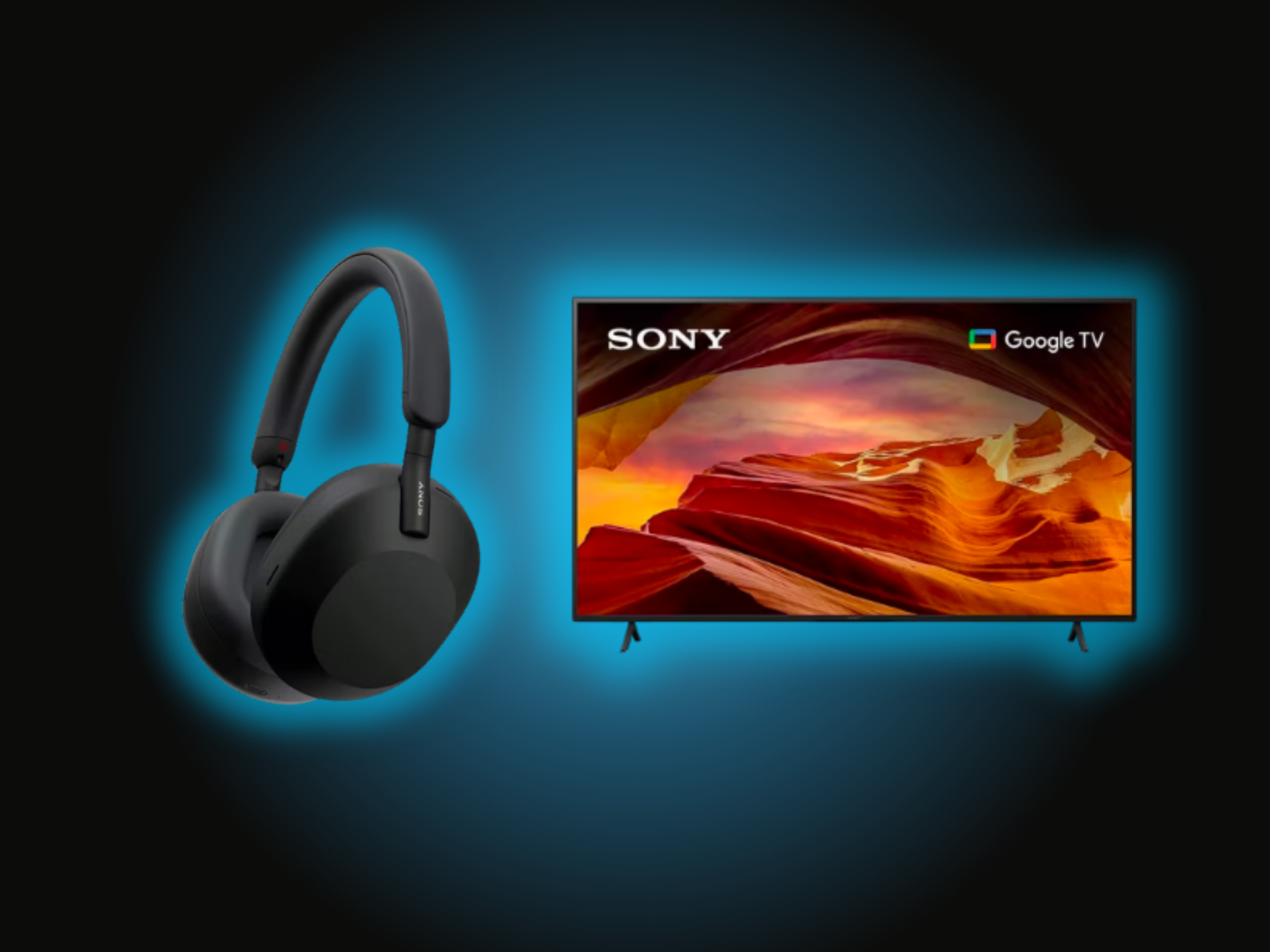 Black Friday and Cyber Monday are almost here, and we've already shown you some of the best deals on some of the best and most popular devices, and this time, it's time that we take a look at some of the most well-known brands, Sony. The company is offering up to $400 on select devices, including some of the best wireless headphones and earbuds, and smart TVs.
Best Black Friday Sony Wireless Headphones & Earbuds Deals
Sony is a well-known household name if you're in the market for new headphones or wireless earbuds. The company offers some of the best audio devices that not only provide class-leading noise cancelation but also immersive and excellent sound quality. The latest WH-1000XM5 wireless headphones are $72 off at Amazon, and they can be yours for just $328. That's a steal for some of the best wireless headphones, that can be connected with multiple devices simultaneously, and offer some of the best sound profiles.
If you're not after having the latest and the greatest, the Sony WH-1000XM4, the previous generation, might be something you're interested in. It offers similarly impressive levels of sound quality, noise cancelation, and 30 hours of listening experience. The Sony WF-1000XM5 is an excellent wireless earbud alternative for those looking for something more compact, as it offers similar features.
For those looking to save more, the Sony LinkBuds S wireless earbuds might offer the features you're after. The earbuds have noise cancelation that can adjust the sound settings from your behavior, as well as ambient sound. It's ultra-light and portable, and it's available in four unique colors to enable you to express yourself.
Best Black Friday Sony Smart TV Deals
Sony is offering more than $400 off of its BRAVIA XR A75L series 4K smart TVs, now available for just $1,198.00! It's a crazy good deal, some might say, on one of the best smart TVs from the brand. The TV is available in two sizes, 55 and 65 inches, and it offers Dolby Vision HDR, exclusive gaming features for the PlayStation 5 console, built-in Google TV, and all the features you'd expect from a gorgeous OLED smart TV.
The Sony X77L is available in a variety of sizes; 43, 50, 55, 65, 75, and 85 inches. The LED display offers excellent viewing angles, dark blacks, and bright colors. It's perfect for watching movies and your favorite TV shows from all of the streaming services, thanks to the built-in Google TV platform. It also offers additional and exclusive PlayStation 5 gaming features to take gaming to the next level.
The Sony X80K comes in 55, 65, 75, and 85-inch sizes, and the 75-inch LED smart TV comes with built-in Google TV and Dolby Vision HDR for ultra-fine sharpness, accurate and popping colors, and overall an excellent viewing experience. The TV offers additional game settings to help you have a more exciting experience, and movies and TV shows will look phenomenal on this screen.
We at Pocketnow have been scouring the internet and online retailers, including Amazon and Best Buy, to find the best early Black Friday deals. Here are the top deals we've discovered till now, categorized for your convenience: