Tattoos Ideas
Stories & Ink's Barbara Crane on her tattoo collection and new tattoo healing – Things&Ink
We absolutely love independent tattoo skincare brand Stories & Ink and everything they stand for aligns with our vibe over here at Things & Ink. The Stories & Ink range has been specially created for people with tattoos, the products nourish, define and protect tattooed skin – from aftercare cream and gentle foam cleanser for freshly inked skin to vibrancy serums and exfoliating wash to inject some life back into older tattoos.
We caught up with Stories & Ink Creative Content Manager, Barbara Crane – who's 26 years old and lives in Latvia – to find out her top tips for dealing with that dreaded new tattoo itch and her fave S&I products for new tattoo healing. Barbara's a tattoo collector, too, of course, and her collection of blackwork tattoos is out of this world…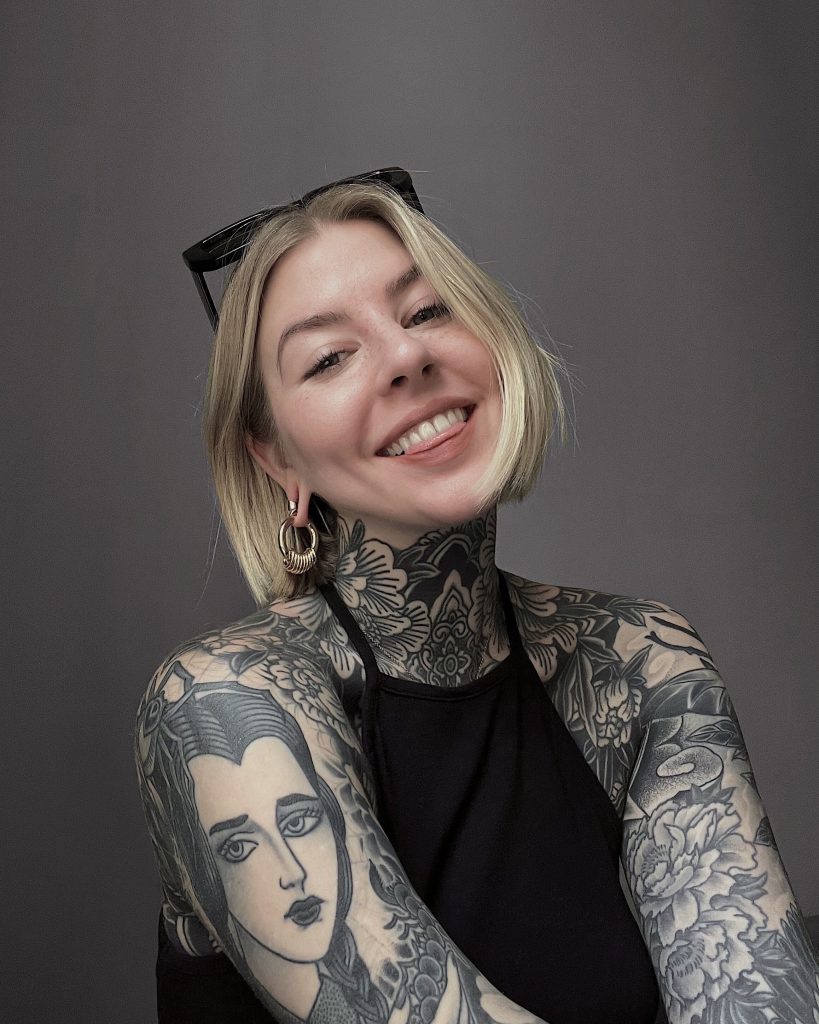 What made you fall in love with tattoos? Do you remember when it was?
I was about six or seven years old, I think. The idea of having permanent art that's all over your skin – and goes everywhere with you – fascinated me. When I was a child, I also loved art and drawing. I thought the idea of having drawings on your skin was amaaazzzing and I couldn't wait to cover myself in art.
Do you enjoy the process of getting tattooed?
I would say 50/50. I do love going to the tattoo studio, talking to tattoo artists, and going through the whole process – except the pain of actually getting tattooed, of course. Yes, it is a part of the process and, to some degree, I do like it, but I don't know what it is – age or something else – but it does feel like every next tattoo is more painful than the last. My tolerance is a lot lower than it used to be. Or maybe it just means that I keep moving to more and more painful places on my body.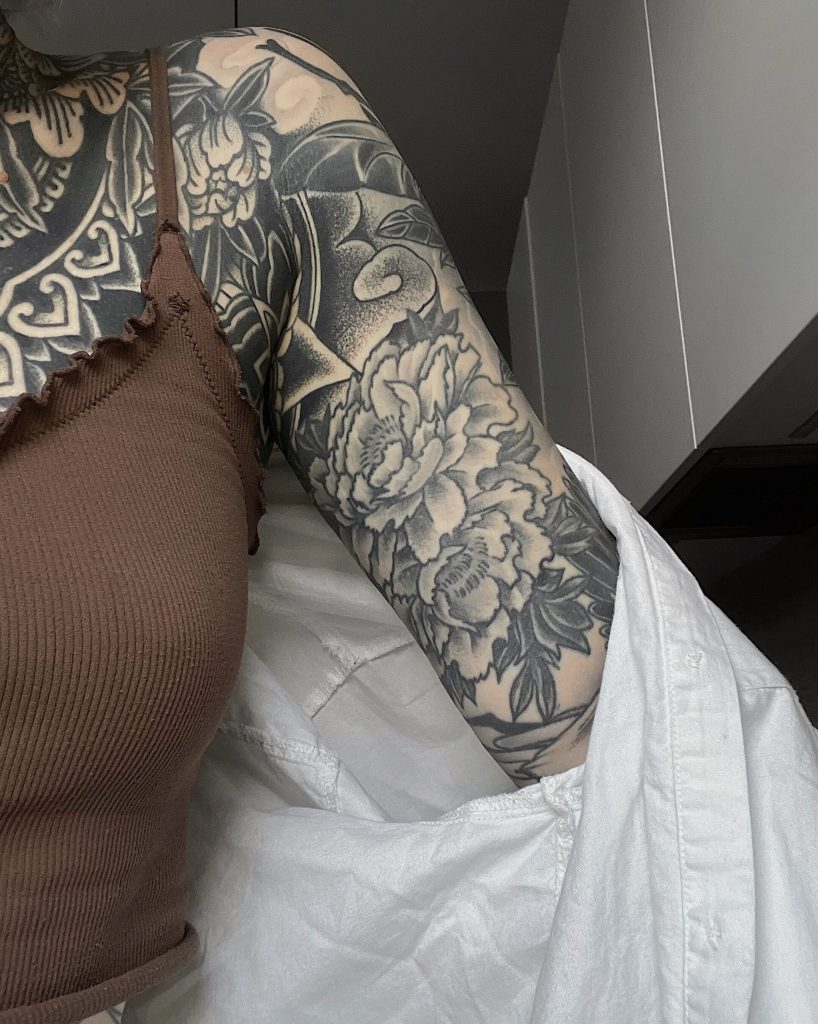 What's your top tips for the healing process?
Hmm, I'd say leaving the healing tattoo alone as much as possible. Of course, cleaning it and applying aftercare cream when needed. But don't go into the sun, don't do any crazy activities, don't pick at it and drink a lot of water. Treat it almost like a wound and just let it heal. Then the healing process happens a lot faster.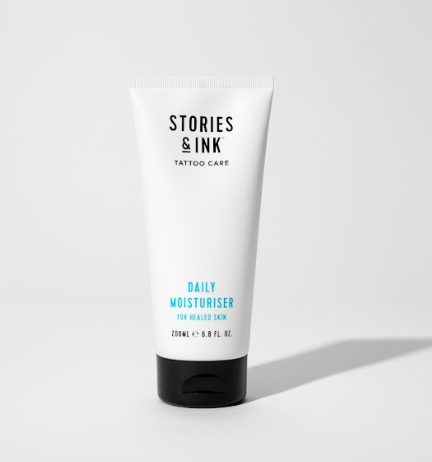 Do you have a fave Stories & Ink product? Why?
Oof, always hard to pick one. I am totally a fan of the Daily Moisturiser and the Vibrancy Serum, for sure! They both smell so amazing and nothing makes my tattoos come back to life and glow like these two products do!
How do you cope with the new tattoo itch?
Ha! Good question. I didn't experience it that much in the past, but the last few tattoos I got, it came to bite me in the butt. I don't scratch it – of course. Maybe give it a light tap with my palm, if it is unbearable. But if I do feel an itchy sensation, it just means that the spot is dry and I apply a little of the Stories & Ink Aftercare Cream and that usually does the trick.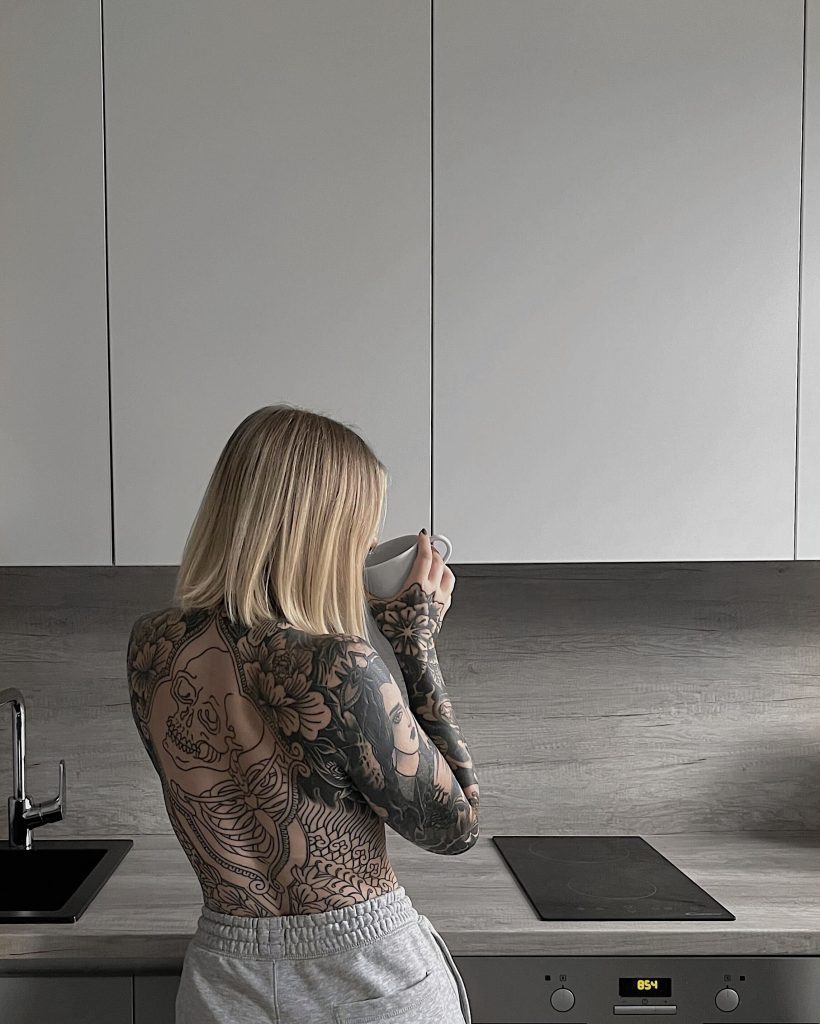 Any new tattoo plans?
I have a bunch, but first I'd love to finish my massive back piece. Later I'd like to get my fingers tattooed and the insides of my ears.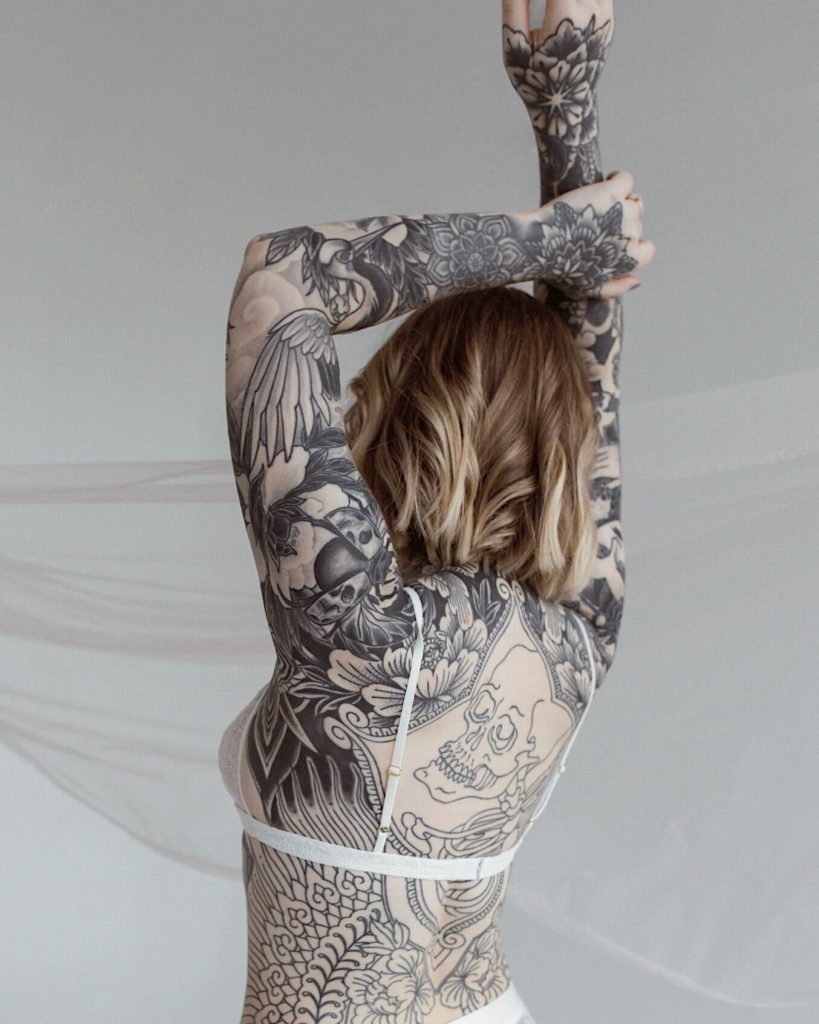 What's your coping tactics to deal with long sessions?
Honestly, numbing cream. I know people debate about it, but I don't understand why. Some say "you should earn the tattoo" but I say that is just toxic masculinity at it's finest. A bit of a hot take, I know. But it's true. If it will be a long session and in a spot that's very sensitive and painful, make it easier for you and for the artist. If the area is numb or has less sensations than normal then you are having a breeze and the artist can focus on doing their work without you whining and twitching and moving around from the pain. Other coping tactics would be music or watching videos on my phone. Really distracts my brain well.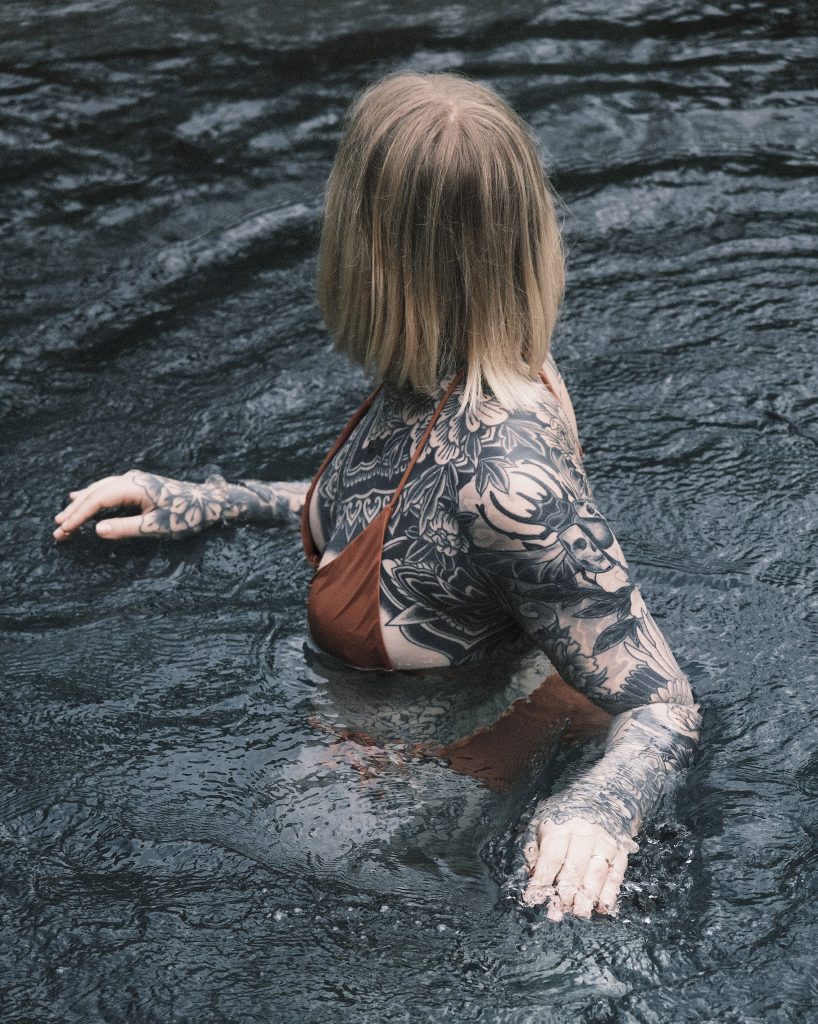 What do you love most about working at Stories & Ink?
I've been a freelancer for a long time and everything always felt so hectic, working at S&I has brought so much structure in to my work life and I love it as I am a big planner myself. Also being a huge tattoo enthusiast, I feel like I have found my place – finally. I used to think I would be a tattoo artist as I thought that was the only job I could have in the tattoo industry, but I am glad I was wrong. I love how welcoming, passionate and understanding the team is. I feel so lucky to be a part of such an amazing, growing and future-thinking company that aims to share the right messages about tattoos, tattooed people and tattoo care – and so much more.
Check out the full range of Stories & Ink products in their shop: storiesandink.com, and give them a follow on their Instagram, @storiesandinkskincare