Tattoos Ideas
Tattoo artist interview: Bazhen Nikitin – Things&Ink
Bazhen Nikitin, creates medieval inspired etching tattoos in Ufa city in Russia. We chat to the tattooist about his style, journey into the tattoo world and flash designs…
How long have you been tattooing and how did you get started in the industry? I have been tattooing for eight years. When I was 18, I got my first tattoo and I instantly fell in love with it.
After that I chose to pursue a career in tattooing and I began to study how to tattoo. Around a year later after lots of learning and practice I completed my first tattoo. I haven't stopped tattooing since then.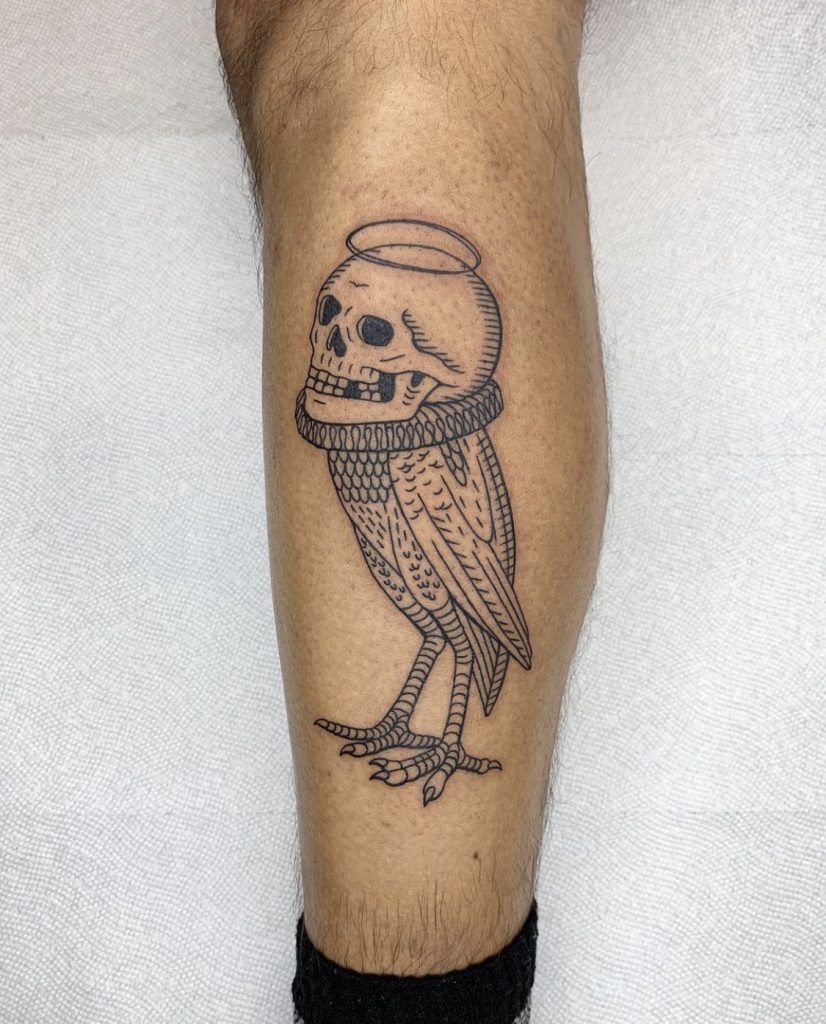 What inspired you to become an artist? Do you have a background in art? I have always enjoyed drawing, and I began consistently drawing when I was 13 years old. I used to like drawing anything and everything, and could spend hours doing it. After completing high school, I enrolled at a design university, where I studied for about two years.
At the same time I was really enjoying my job as a tattoo artist, it exceeded my expectations. Tattooing was already providing me with a substantial income, so I dropped out of college to focus on my profession.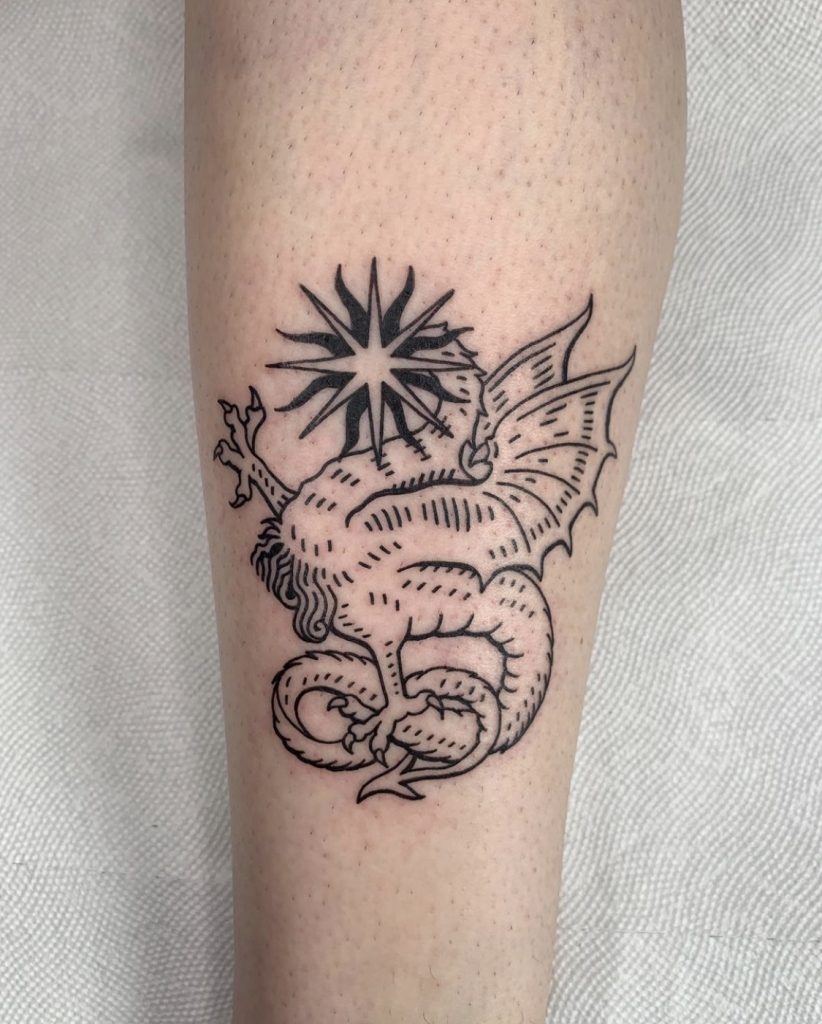 What inspires your designs? I am very obsessed with old medieval engravings and etchings. Many of them look a bit odd, even so I find them to be rather beautiful.
What do you like to tattoo and what would you like to do more of? I enjoy creating unique-looking creatures of my own design. I have developed my own style of tattooing. There is nothing else I would like to do more of, as I am already exclusively working on my own projects.
I want to feel unrestrained when I am developing new designs, so I don't do custom designs because they consume my creativity. All of my customers just choose from designs inspired by my own creativity.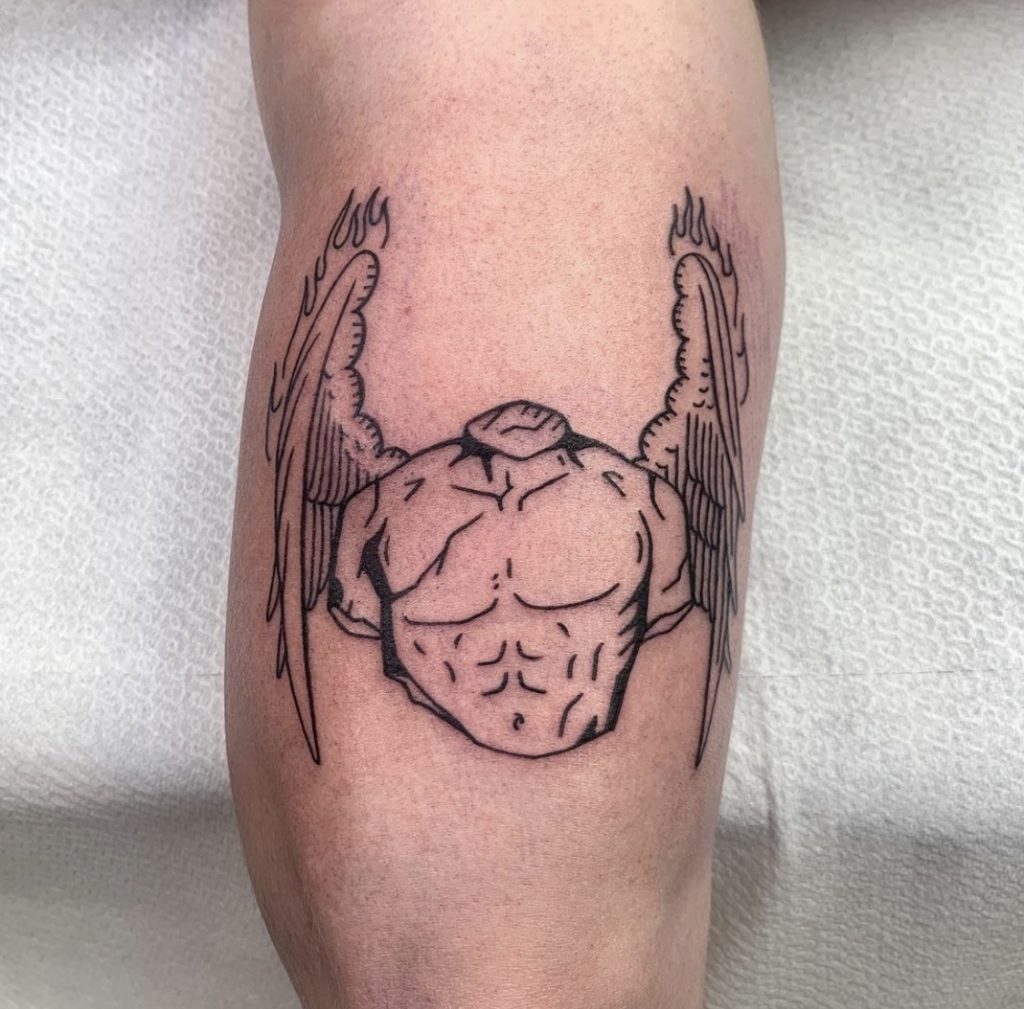 Can you tell us about the process behind your tattoos? Everything is based primarily on the design. Discussing details with the client is, in my opinion, the most critical step in designing and applying body art. Then, it is essential to set up the station so that both I and my client are comfortable during the potentially lengthy session. I have my own way of arranging my station so that everything is easily accessible. After the tattoo is completed, I clean it, take pictures and apply aftercare.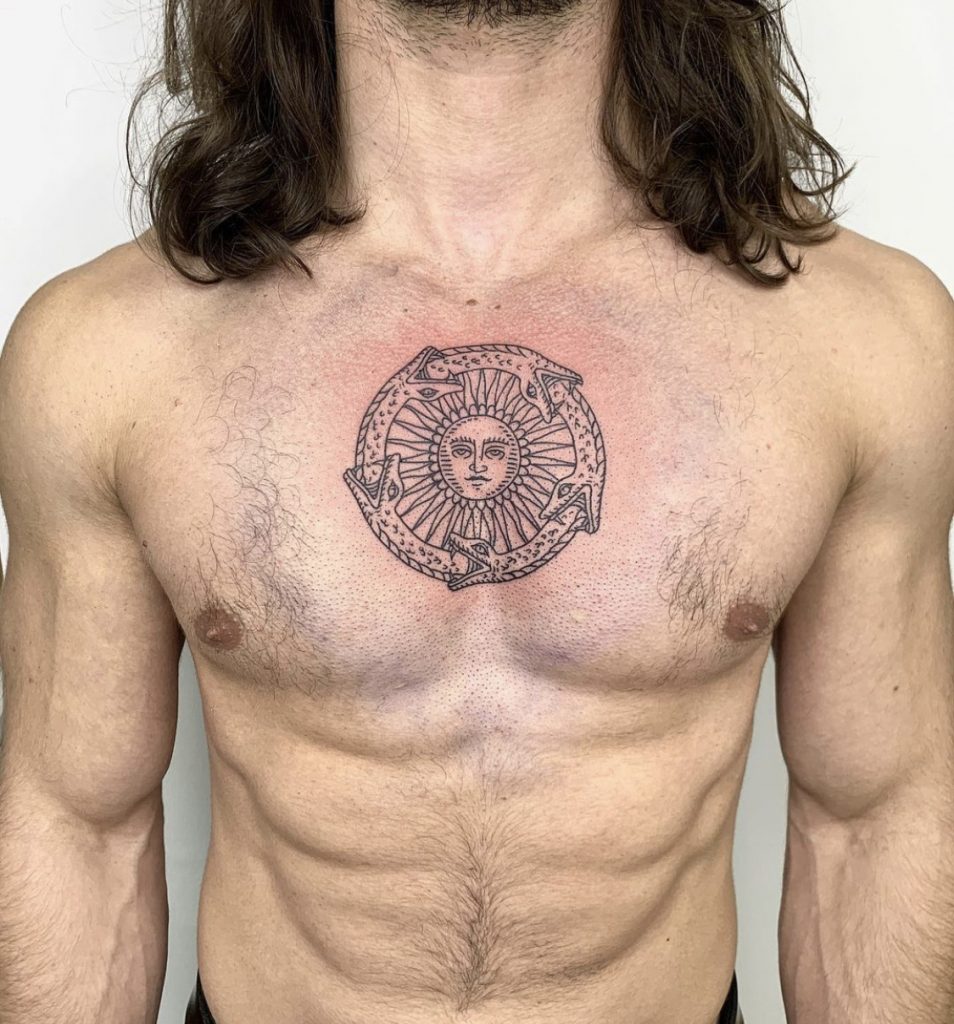 How do you see your tattoos evolving in the future? Artists with distinctive styles will be in high demand and personal branding will undoubtedly be a major trend in the world of tattooing. People will seek out tattoo artists whose style is distinguishable and recognisable.
I have already accomplished a great deal in this industry due to my unique style and my large customer base, so, I feel confident in my future as a tattoo artist.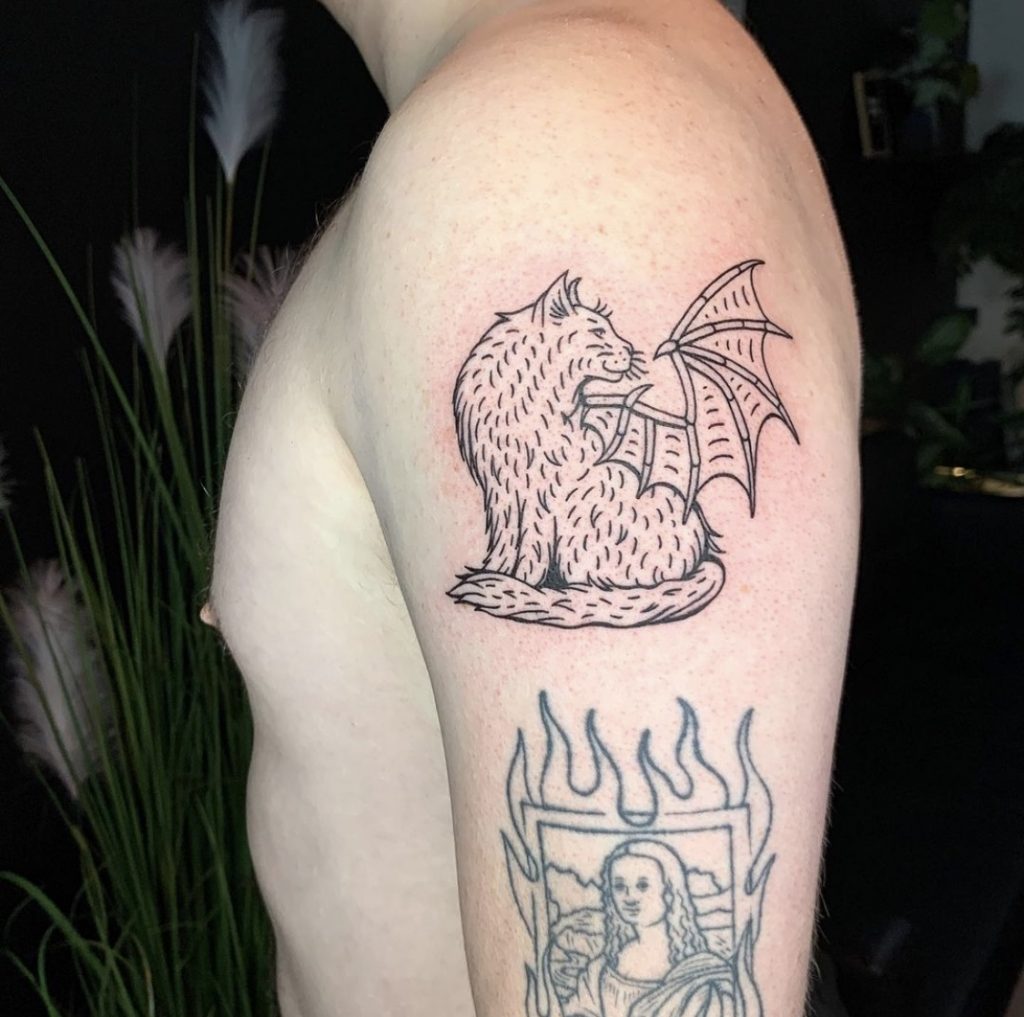 What was your first tattoo and do you still like it? How has your tattoo collection grown since then? My very first tattoo was a flash design created by a local artist. I can't say I enjoy looking at it, but I have no regrets regarding the tattoos I have.
Now that I know many outstanding tattoo artists from all over the world, I get tattooed by them. The majority of my body is already covered in tattoos, but I don't think I'll stop until I'm completely covered.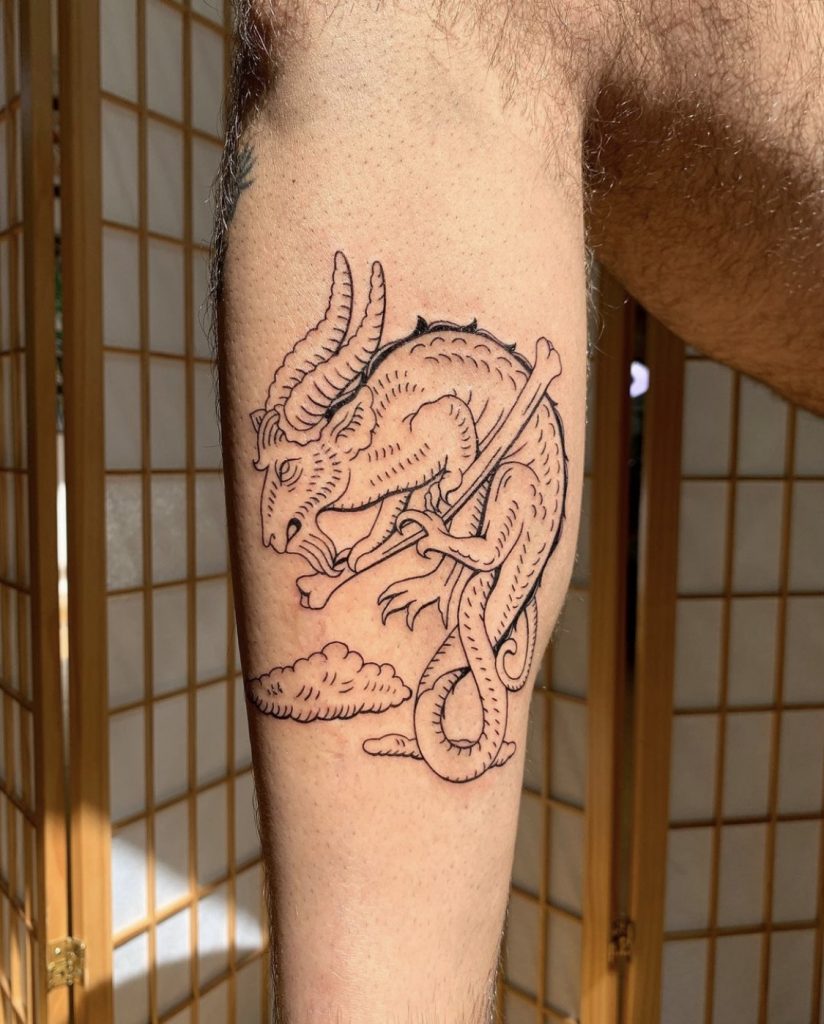 Where has been your favourite place to travel and tattoo? I frequently visit Saint Petersburg. It is a truly special city populated by a large number of open-minded individuals who make it a joy to collaborate with on a daily basis.
Do you have any travels or guest spots planned? In the past five years, I have spent a significant amount of time traveling to various locations and tattooing. I appreciate working with individuals from other countries, but at this stage in my life, I want to settle down for a while and have greater stability.
Therefore, I currently have no guest spots planned. In the future, I may continue traveling and working as a guesting tattoo artist because I do enjoy it.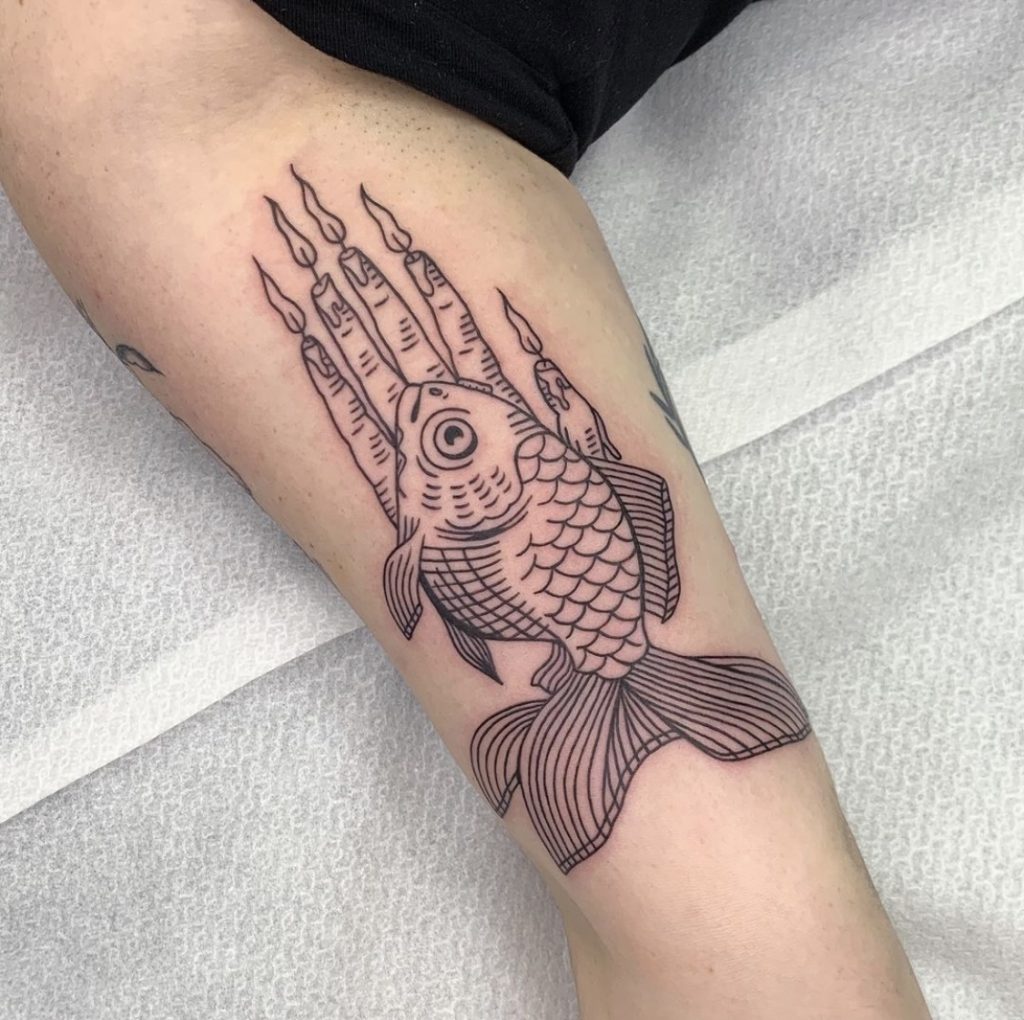 What's the tattoo scene like where you are? When I first began tattooing eight years ago, it was significantly worse than it is now. In my hometown at the time, there were only three well-known tattoo artists, so the options were limited. Starting out as a tattoo artist was filled with many challenges. Nevertheless, I did not give up.
I've traveled to various places and countries, and I communicate and exchange tattooing techniques with numerous renowned tattoo artists. I became more powerful and excellent as a result of mastering a variety of tattoo techniques and incorporating great tattoo elements into my design.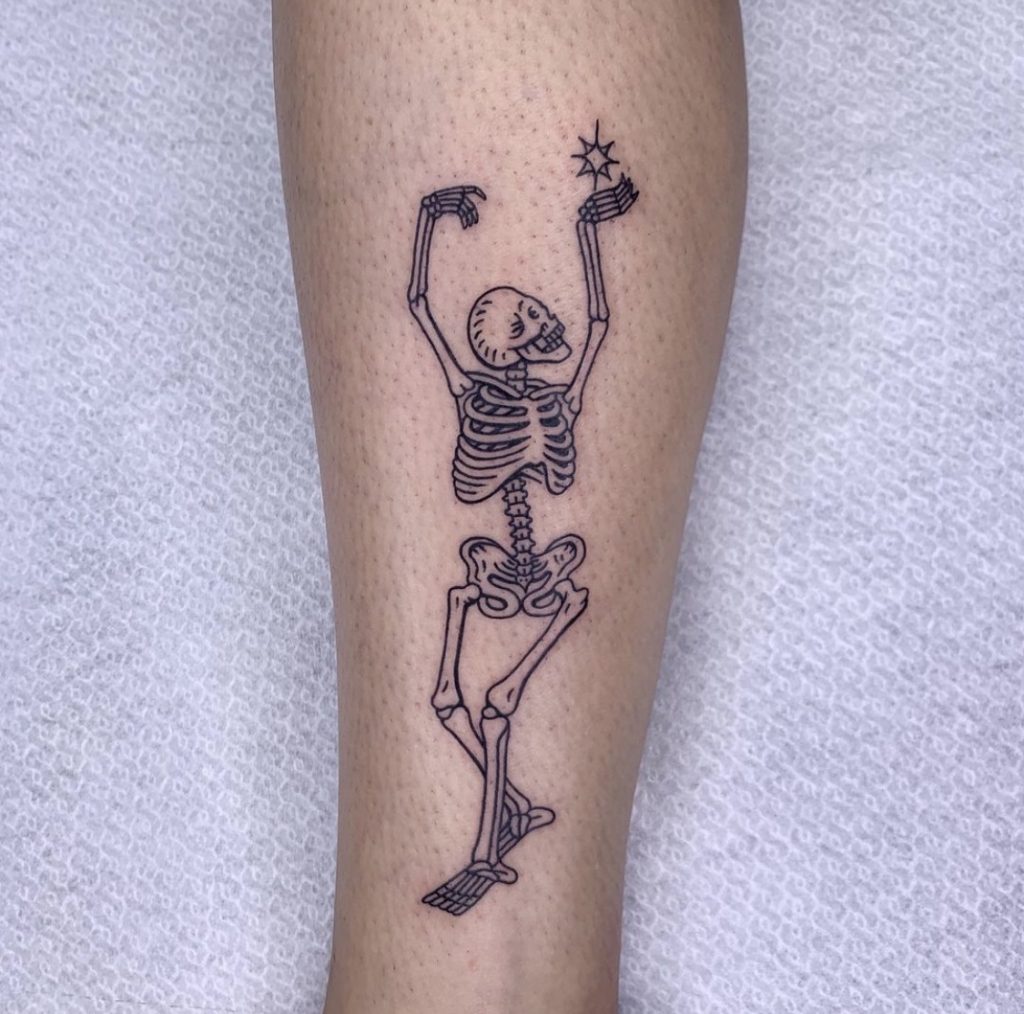 Now that I have extensive tattooing experience, I am a well-known and recognised tattoo artist in my country. I've also seen that each year, a growing number of new tattoo artists choose this profession. I am delighted by the expansion of the tattoo industry and I am willing to impart my expertise of tattoos to future generations. I've taught numerous apprentices in the tattoo industry, it's a fantastic opportunity to grow and improve the tattoo industry.
What do you do when you're not tattooing/drawing? I spend most of my time drawing and tattooing, but in my free time I enjoy walking through nearby parks. This refreshes and inspires me.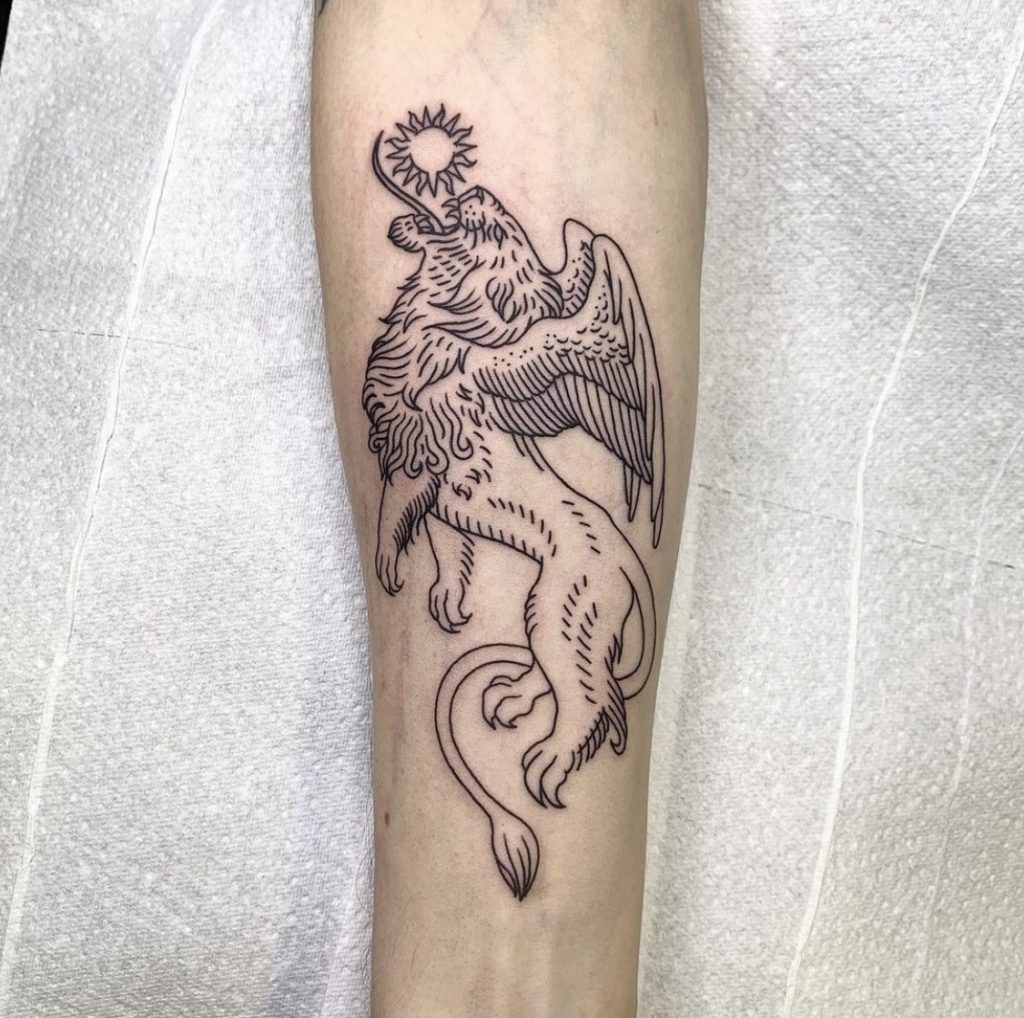 What moment in your career are you most proud of? I am proud of how I've developed my own distinct style. I believe that an exceptional tattoo artist is able to maintain his or her unique style. I'm delighted that so many people appreciate my style and seek me out for tattoos. I am also very pleased to be tattooing only the patterns and designs that I am willing to create.
I was invited to take part in ArtStation II International 2021 as one of the tattoo masters in 2021. It was and is a worldwide interactive exhibition in which many renowned tattoo artists and professionals from countries such as Russia, the United States, and Europe, among others, participated. To reach this stage in my career has required great dedication and effort.
Follow Bazhen Nikitin for more etched creatures and tattoos.