Tattoos Ideas
'Tattoodo' weekender with FREE tattoos. Yep. See you there?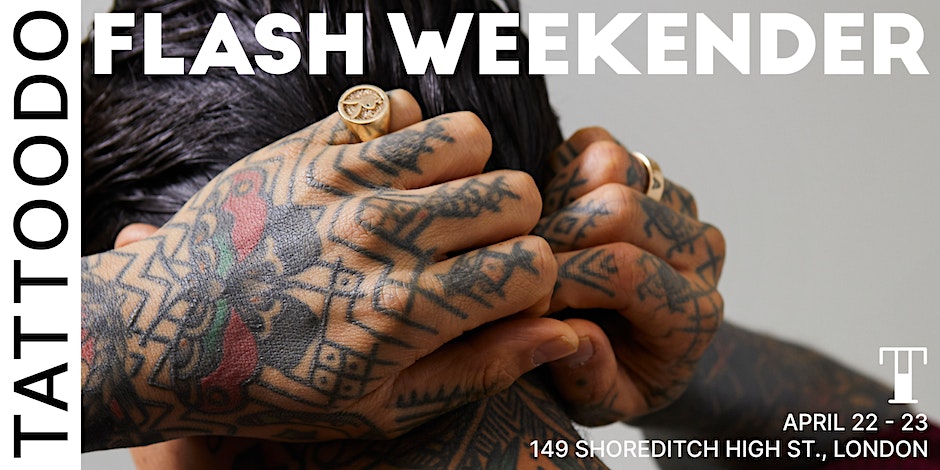 Flash days are our absolute fave. We love the excitement of heading to a tattoo studio to see the flash (tattoo designs, FYI, read more about that here) on offer. Picking a small design which is a set price so there's no drama or anxiety about what you have to pay. It's one of the most fun ways to get tattooed. But you know what we love more than that? Flash events that offer FREEEEE tattoos. Yep. Tattoos that will cost you absolutely nothing.
We couldn't believe it when the invite landed in our inbox. Tattoo app Tattoodo is hosting a weekend-long event in Shoreditch, London, on Saturday 22 April and Sunday 23 April.  Not only is there free tattoos but there's also drinks, merch, music and competitions.
We're lucky enough to be attending the VIP night on Friday 21 April, with FREE tattoos from our from Horror Issue cover Star, tattooist Emily Malice (you can see her flash sheet over on her Instagram) and tattooist Teide. Look out for stories over on our Instagram!
There will be another ten – INCREDIBLE – tattooists tattooing over the two-day event – which is open to anyone…
22 APRIL: Sophie Hunter, Teide, Leti Mortimer, Carlos Zucato, Matty Magee
23 APRIL: Alexander Rufio, Laurel Cummins, Chloe, Gabriel Cardosi, Delphin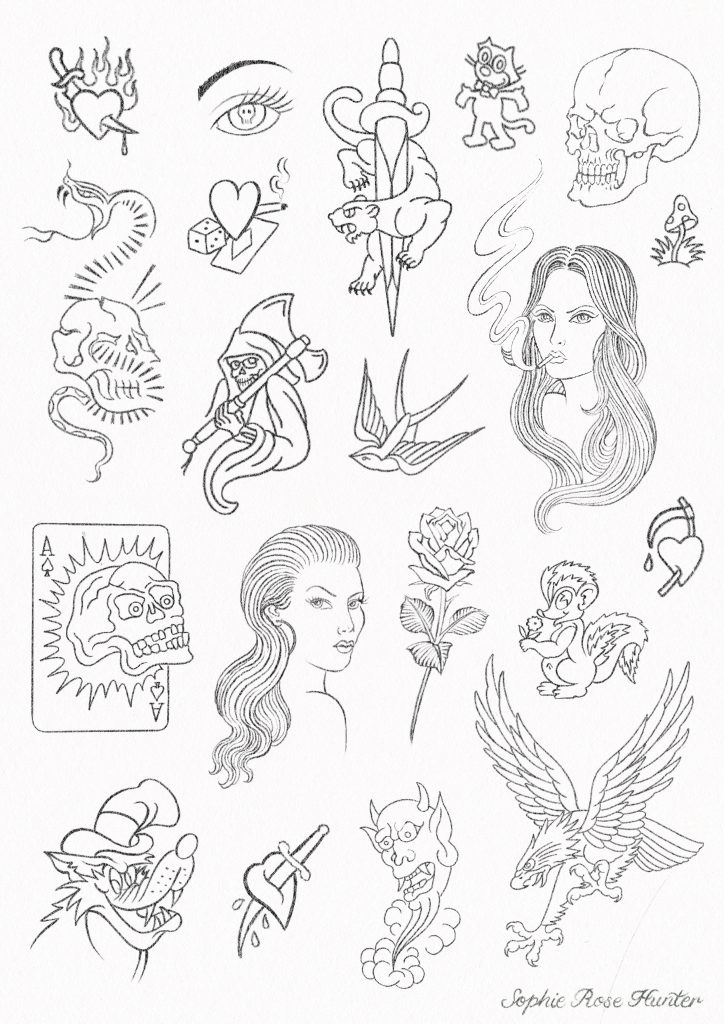 "This is a compilation of my favourite tattoo imagery, inspired by American traditional and Chicano designs through the years," says Sophie Rose Hunter, who's tattooing at the event on Saturday.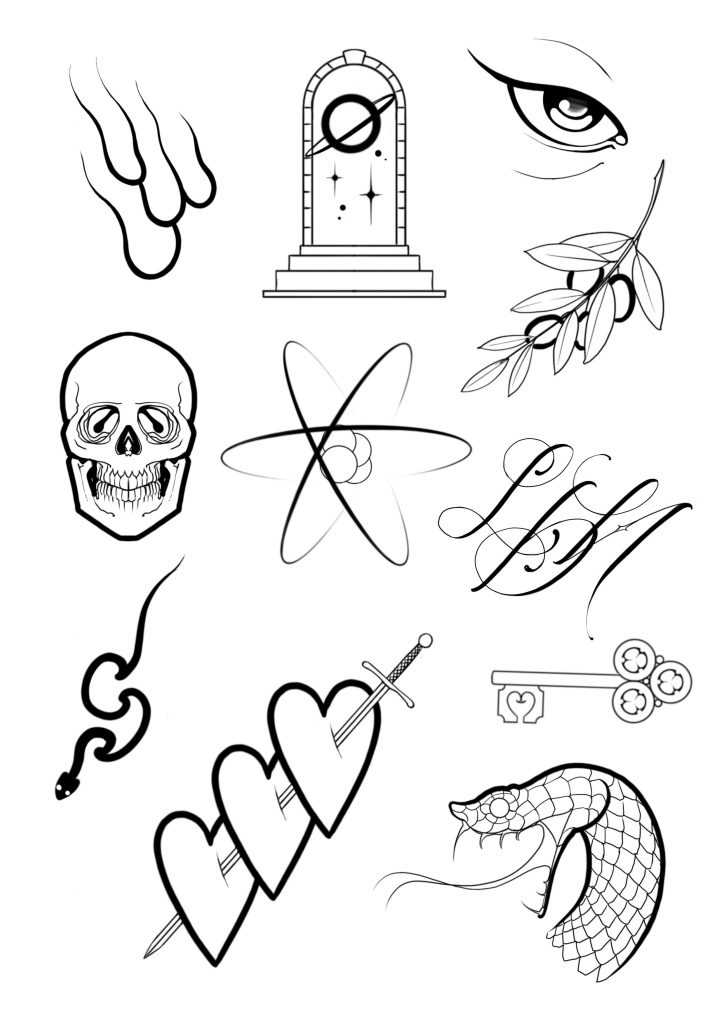 "I'm super excited to be joining the team at Tattoodo for their London launch! The platform they have created makes connecting with clients and managing their bookings massively easier. This event will show that it's easier to access quality tattooing. I drew a range of classic tattoo ideas in a contemporary design so that clients new and old can get timeless tattoos to be proud of. I'm really looking forward to meeting new tattoo fans and tattoo veterans!" says Alex Rufio who's tattooing on the Sunday.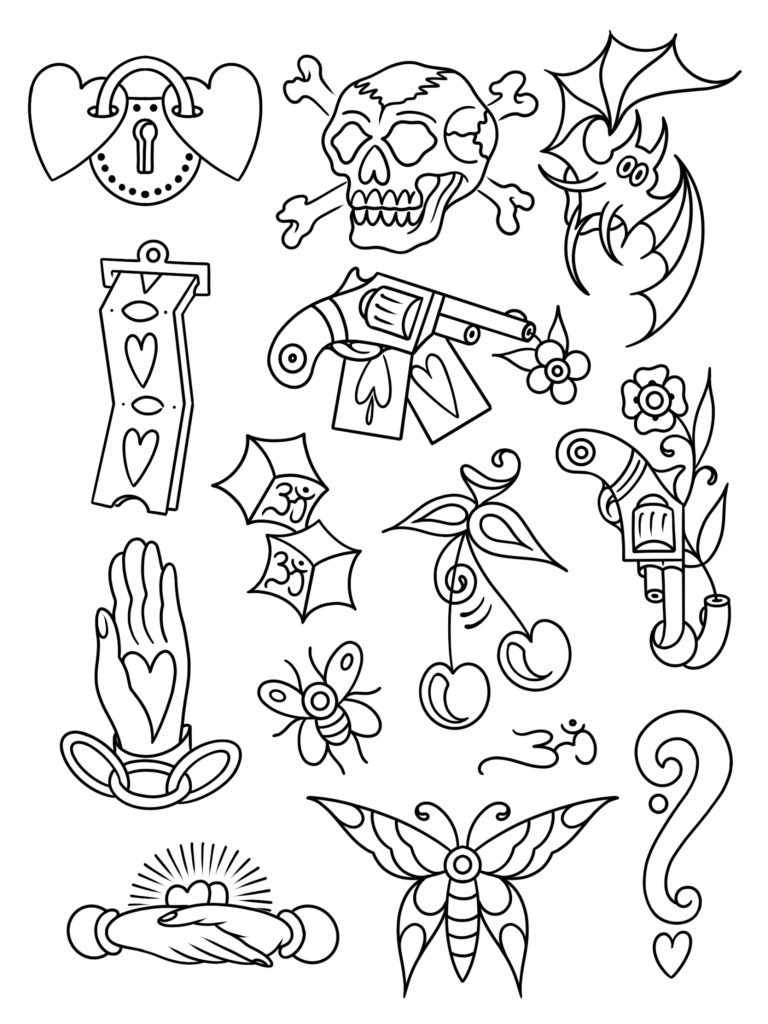 "These are classic designs to be applied with love and consideration. I'm excited about the event: meeting new people and tattooing are two of my favourite things to do, the perfect recipe for a lovely day," says Matty Magee who's tattooing on Saturday.
The event will be open to the public on a 'walk-in' basis throughout Saturday 22 April (12pm-7pm) and Sunday 23 April (12pm-6pm). The Tattoodo Flash Weekender is partnering with drinks sponsor Sailor Jerry. To grab a free ticket for Saturday or Sunday, head over to Eventbrite.
Location: 149 Shoreditch High Street London E1 6JQ